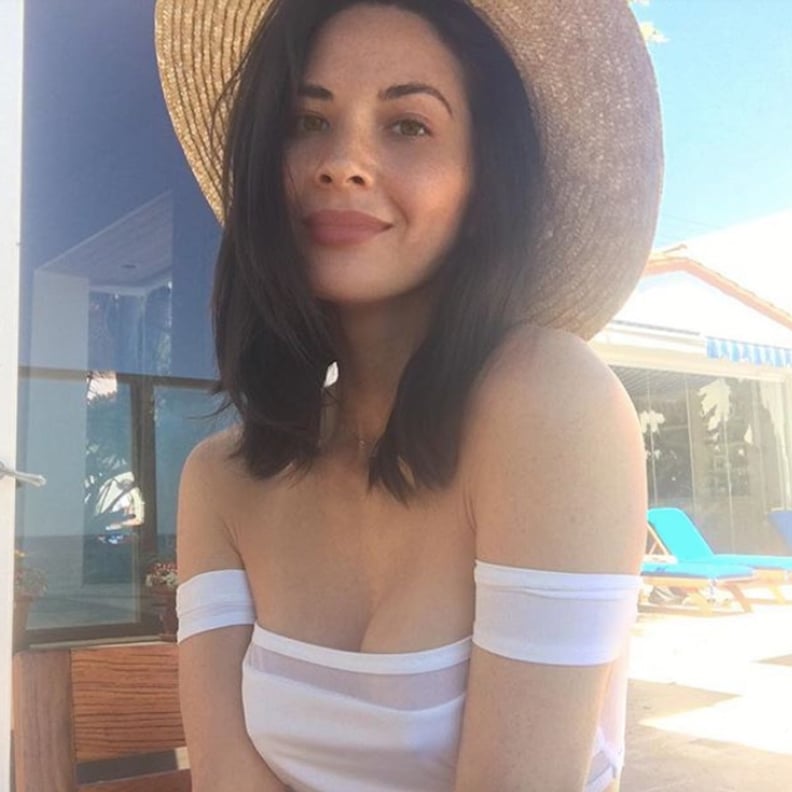 We all have those swimsuits we wear for one season, then retire in a year. Whether it's because the quality sucked and they just didn't hold together or the trend was quickly outdated, these designs are long gone from our trove. This notion must not ring true for Olivia Munn, though. The star has plucked the most pristine maillots, punny one-pieces, romantic bikinis, and surf-inspired rash guards from our favorite retailers, and they're all pretty timeless as far as we're concerned. Ahead, you can count down Olivia's lineup. She's got the sort you complete with denim cutoffs and the classic styles that are simple but pretty enough to stare at all day long. Allow her to inspire the Summer ahead.
Olivia Enjoys Her Hawaii Vacation in a Strappy Bikini
Olivia Hangs Poolside in a Red Bandeau Bikini
Olivia's Yellow One-Piece Is Sexy as Hell
Olivia's Cherry Colored Solid + Striped One-Piece Is Popular Among Celebs
The Two-Toned Detail on This Bikini Is Subtle
Olivia Danced Around in This High-Waisted Design With Gabrielle Union
Denim jacket as a cover-up? Sure, why not?
Her Red One-Piece Plunges Further Than We Thought Possible
It Also Features a Cheeky Cut
Olivia's Triangle Bikini Comes in the Perfect Mint Shade
Her Striped Rash Guard Suit Is Functional and Flattering
Olivia's White Birthday Suit Has a Flutter-Sleeve Top
She may or may not have coordinated this look herself.
We Love the Look of a Floral Tie Bottom With a Graphic Tee
This Adorable Graphic-Print Suit Is by Private Party
Olivia Went Snorkeling in a Striped Two-Piece
Her Moss Green One-Piece Is Ridiculously Sexy
Olivia's Floral Bikini Looked Romantic Against the Sunset
This Off-the-Shoulder Design Features Sexy Mesh Panels
Olivia's "Ride or Die" Suit Was Clearly Made For Poolside Games
Of Course Her White Triangle Top Looks Photogenic
With mirrored lenses and a body chain, that is.
As Far as Designer Suits Go, We Love Olivia's M Missoni Pick
It's a Burst of Color Against Any Backdrop
And of Course, She's Got That Classic Go-To For Rainy Days