The Style Commandments of Plus-Size Dressing
As the creator of plus-size style blog The 12ish Style, I believe fashion should be fun, no matter your shape or size. And here's the big secret: the traditional "rules" of plus-size dressing — much like fashion rules in general — no longer apply. The new rule is that there are no rules!
For plus-size women, this means everything from horizontal stripes to cropped tops to head-to-toe patterns are a definite DO. It also means the days of dark, stretchy fabrics and matronly silhouettes are over (finally!). So if you're ready to ditch the mundane and put your killer sense of style on display, keep reading for the only plus-size guidelines you need.
01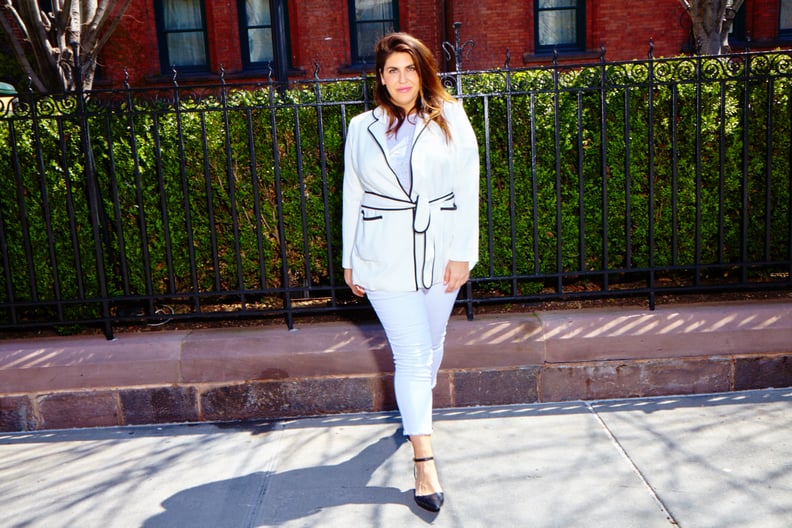 Thou Shalt Double Down on White
So many women automatically gravitate to black, but too much black is a real snooze and makes it hard for your sense of style to shine through. White is a fresher choice, and worn head to toe, it's not only flattering, but super chic too!
02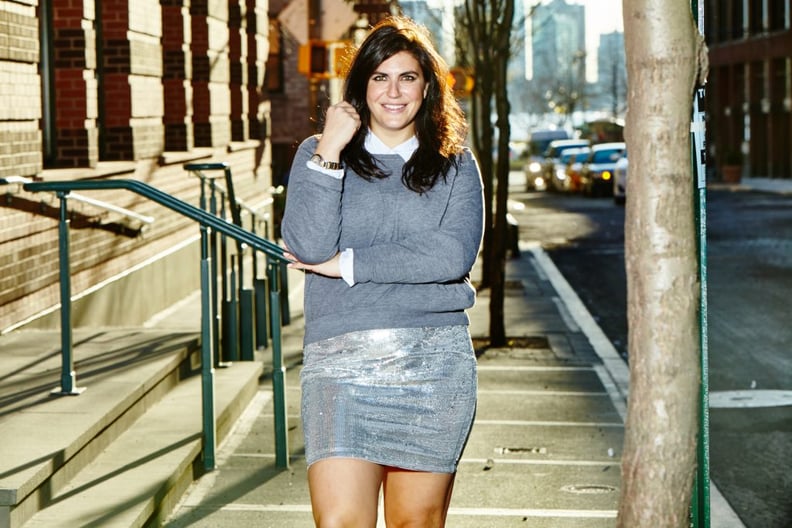 Thou Shalt Flaunt It in a Mini
Nothing makes me feel girlier than a mini! Whatever your body type, showing a little (or a lot) of leg is always sexy. To keep it from being too sexy (and to up the comfort factor), pairing your mini with a sneaker is always a good call.
03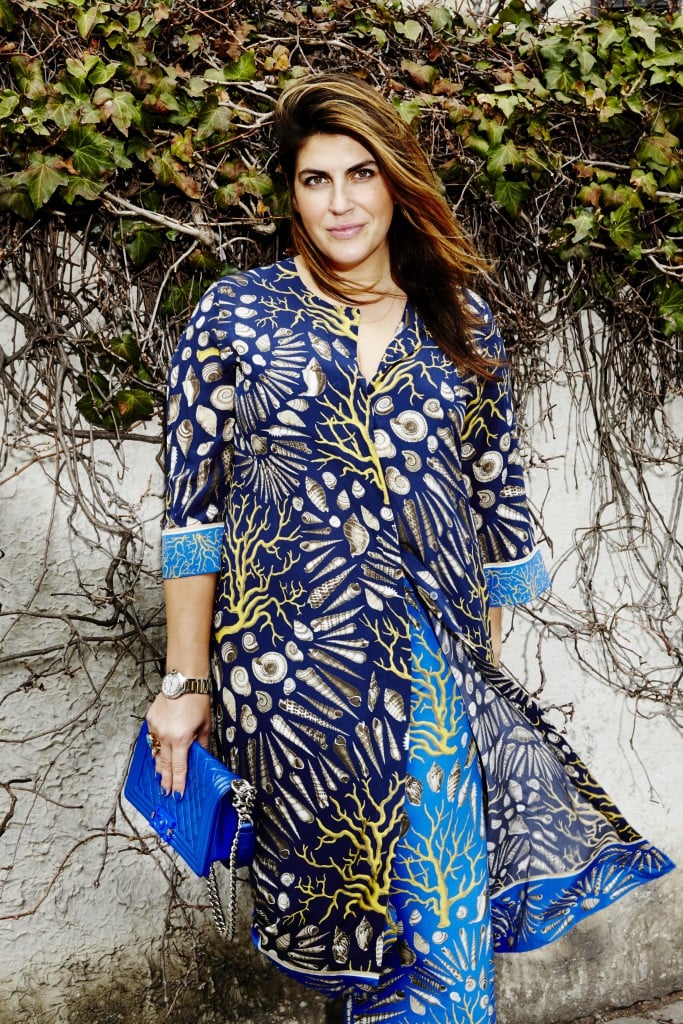 Thou Shalt Embrace Head-to-Toe Pattern
Fashion should be fun, and what's more fun than a full patterned look? Stick with a classic silhouette and pick a pattern you love, and you're ready to hit the streets!
04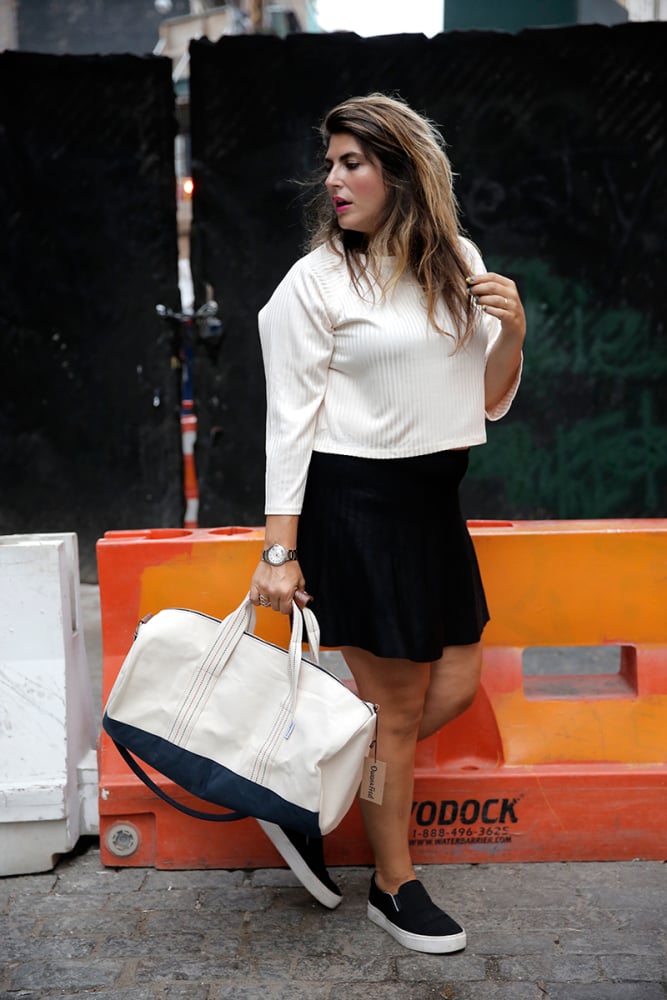 Thou Shalt Keep It Cropped
Playing with proportions is one of the best ways to keep your style looking and feeling fresh. A cropped top with a high-waisted skirt or jeans highlights your shape while showing just enough skin.
05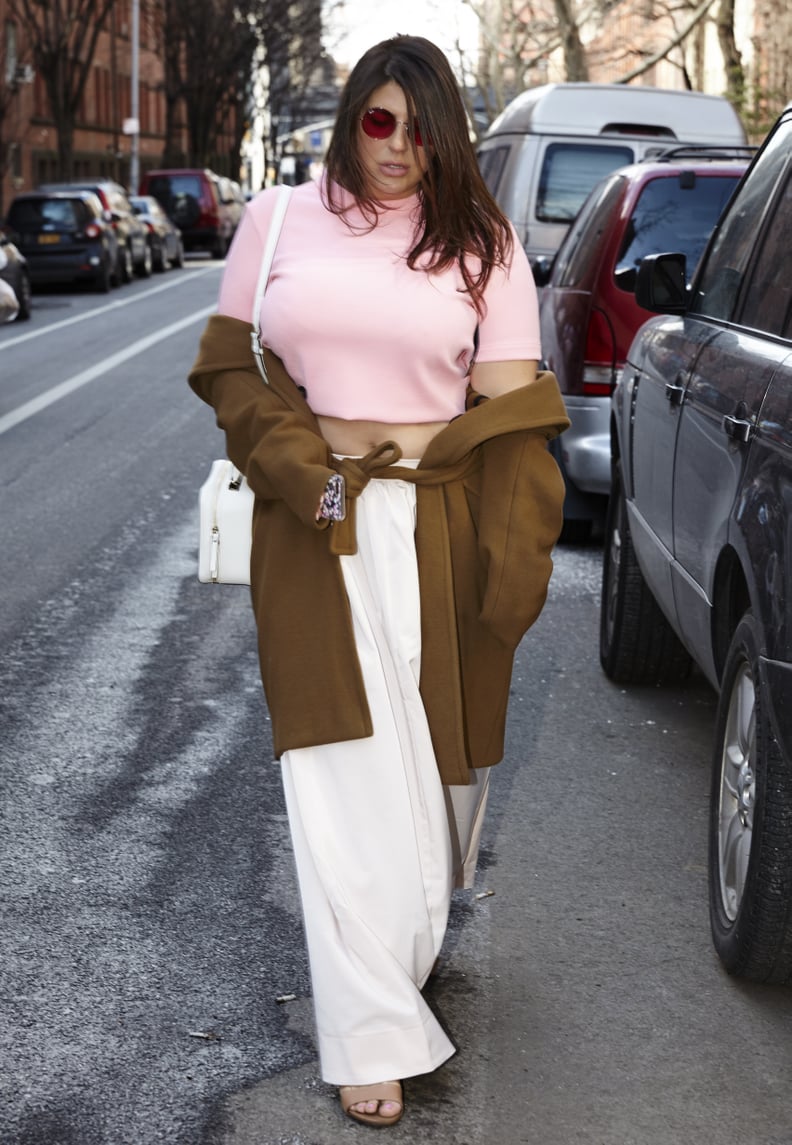 Thou Shalt Play With Volume
Don't let the size of your thighs or chest scare you away from volume! Head-to-toe volume will swallow anyone alive, regardless of their shape or size. Instead, focus the volume on either your top or bottom half and offset it with something fitted, like this ball skirt and cropped tee combo.
06
Thou Shalt Say Yes to Trends
From cold shoulders to slip dresses to head-to-toe pink, this season is full of cute, wearable trends. Get in on the action with trend-forward brands like Eloquii (up to size 28), ASOS Curve (up to size 28), and Forever 21 (up to size 3X).
07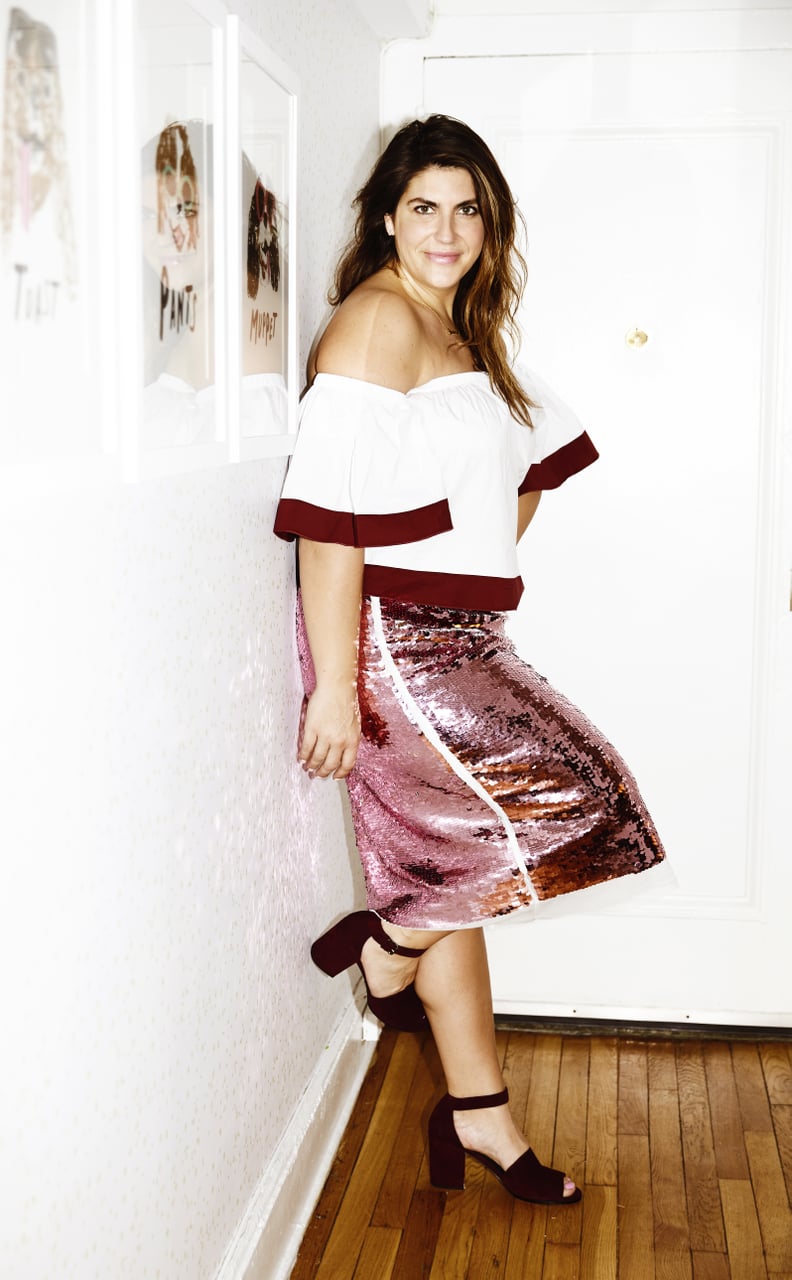 Thou Shalt Make a Statement
Why blend in when you can stand out? We all have certain looks or trends we are drawn to but don't think we can pull off. But I say (ready for this?) go for it anyway! Nothing feels better than knowing you look and feel amazing in something you thought was off limits.
08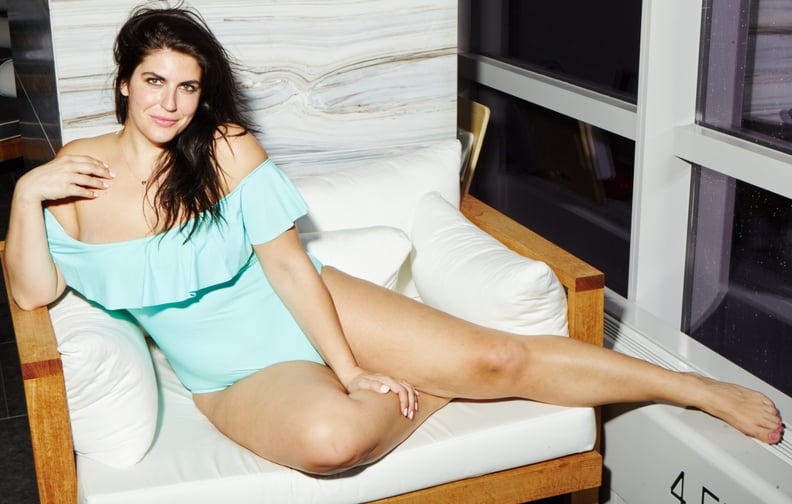 Thou Shalt Have the Best Beach Day. Ever.
Don't let the dread of wearing a swimsuit overshadow the sheer joy of a beach or pool day. Life is short! Find a suit you love, throw on some self-tanner, remember no one is really looking at you anyway, and get busy enjoying the sun.