If there's one place to make your voice heard, it's at the Oscars. Stars are taking a stand for what they believe in — whether it's on political or environmental issues — with their red carpet looks. And everyone best tune in.
Celebs like Ruth Negga, Karlie Kloss, and Casey Affleck were spotted wearing blue ACLU ribbons while Scream Queens star Emma Roberts chose a sustainable dress. These small style statements shed light on major global issues and the role Hollywood's taken in rallying around these important causes in light of Donald Trump's controversial policies. As the big night goes on, you can bet on seeing more activist moments from your favorite celebrities.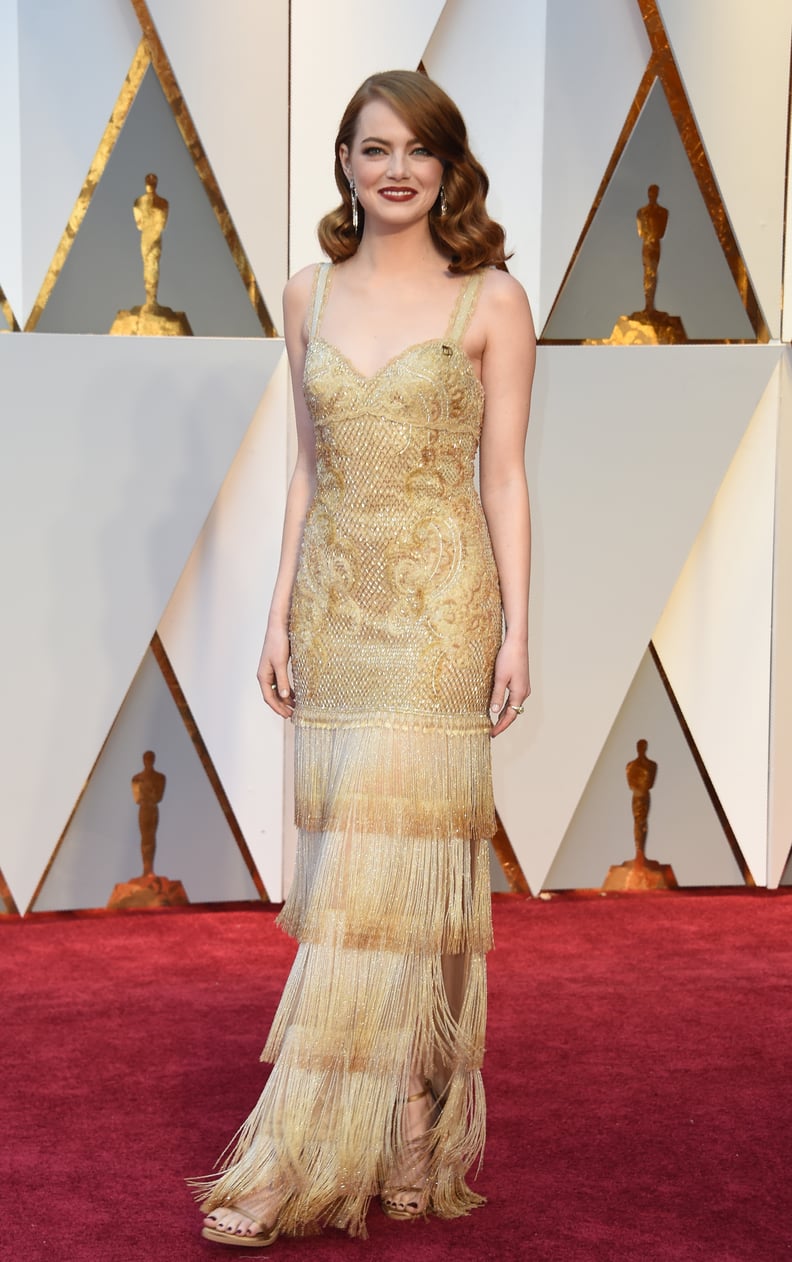 Emma Stone Wore a Planned Parenthood Pin
It blended in seamlessly with her custom Givenchy Haute Couture by Riccardo Tisci dress.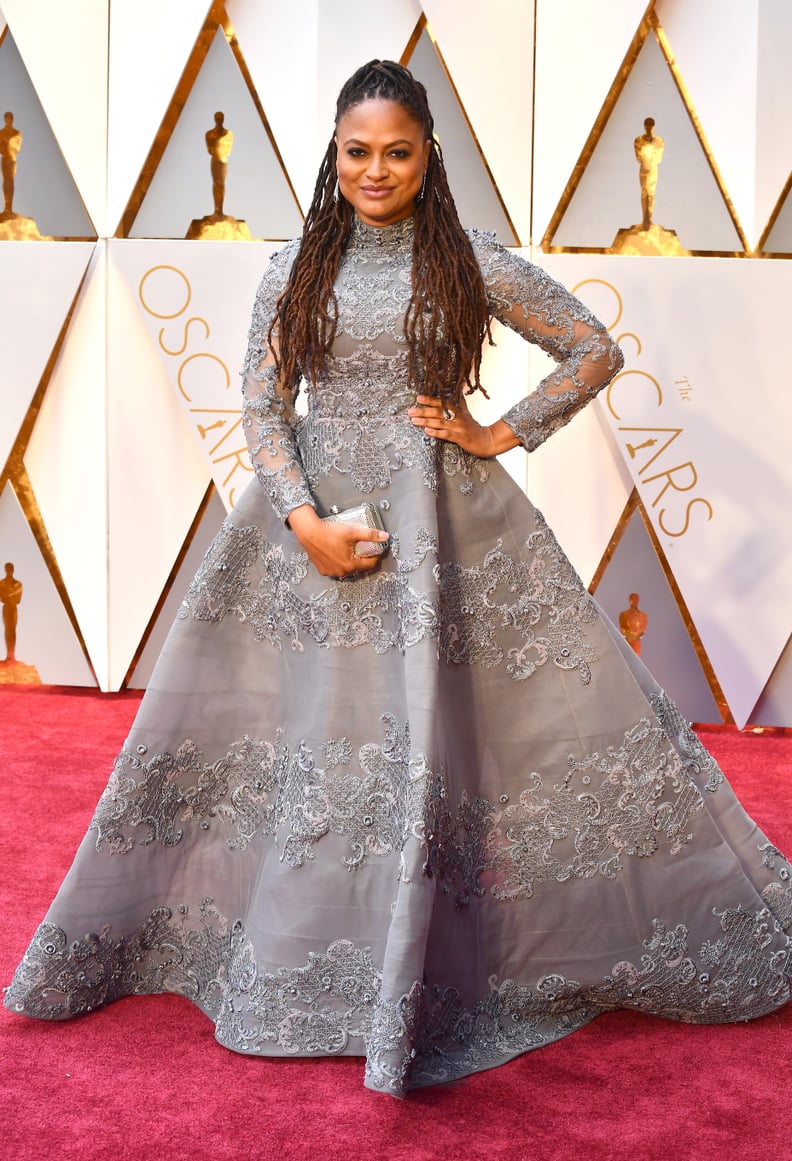 Ava DuVernay Wore a Gown by a Designer From a Majority Muslim Country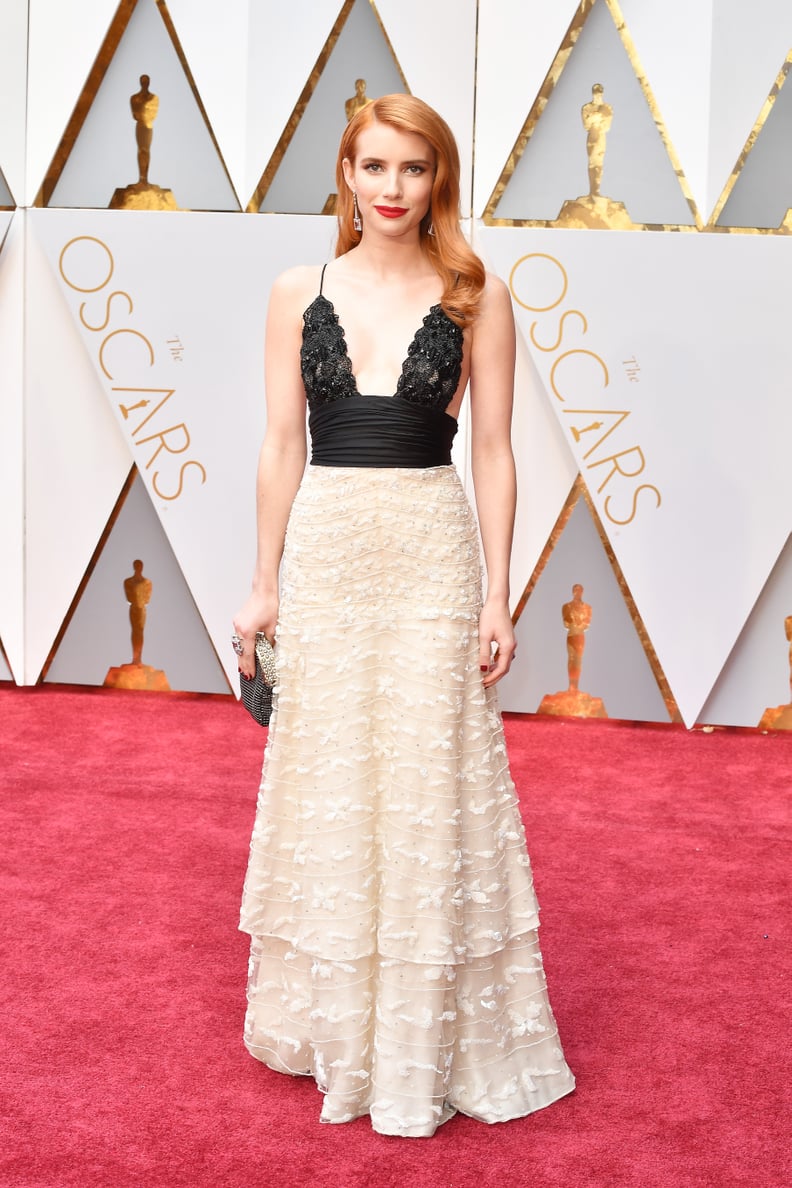 Emma Roberts Wore a Sustainable Dress by Armani Privé
The actress took Suzy Amis Cameron's "Red Carpet Green Dress Challenge" and selected the vintage piece from the Giorgio Armani archives. The sexy couture gown is from the fashion house's January 2015 collection.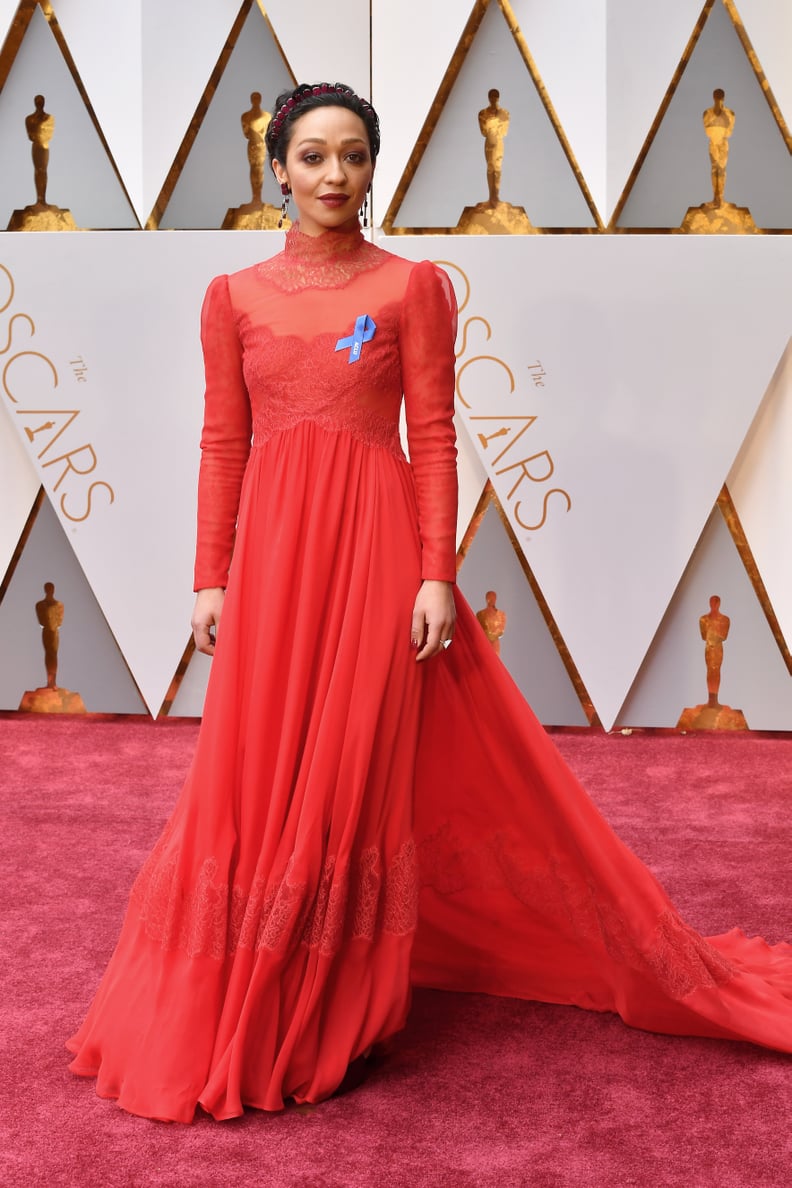 Ruth Negga Wore an ACLU Ribbon With Her Valentino Gown
The blue ribbon is a symbol of solidarity and support for the American Civil Liberties Union.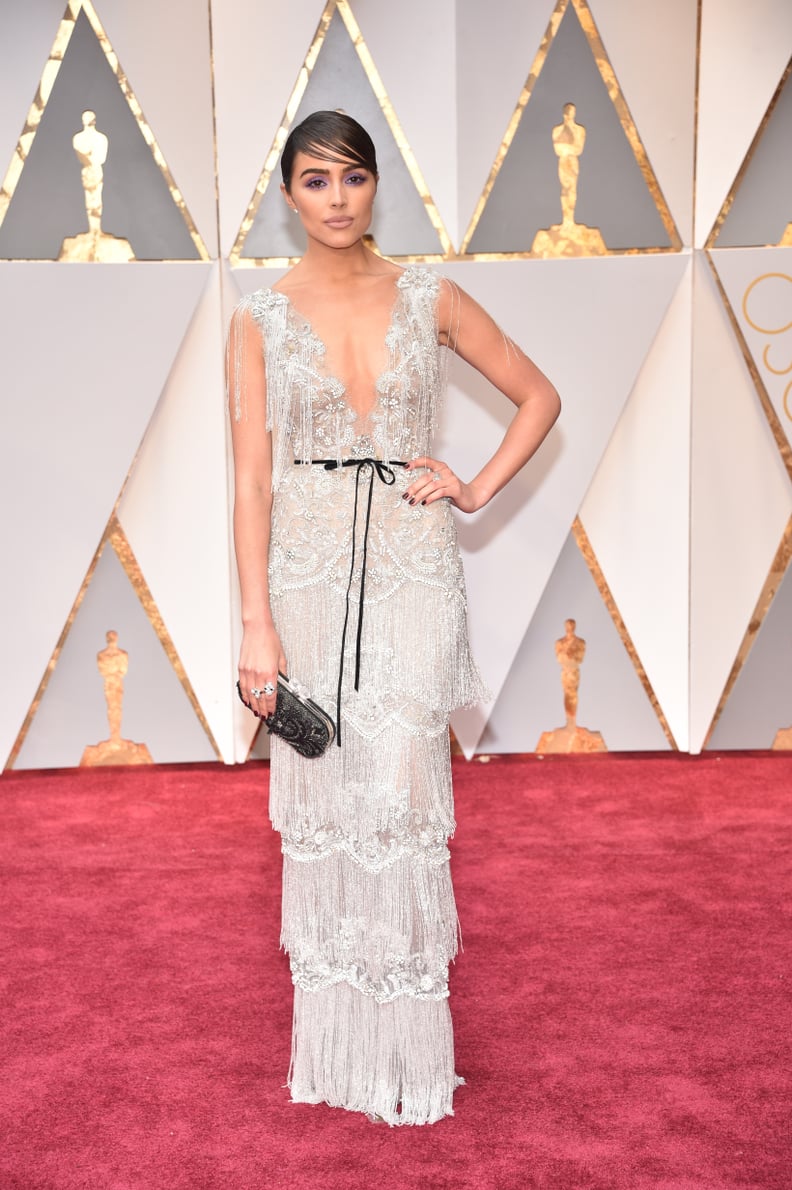 Olivia Culpo's Custom Marchesa Look Highlighted the Global Water Crisis
The dress was created in a partnership with Stella Artois's Buy a Lady a Drink Campaign. The beads were created from Stella chalices and for each chalice sold, clean drinking water is provided to developing countries.