What Do the Blue Ribbons Mean at the 2017 Oscars?
The Inspiring Reason So Many Stars Wore Blue Ribbons at the Oscars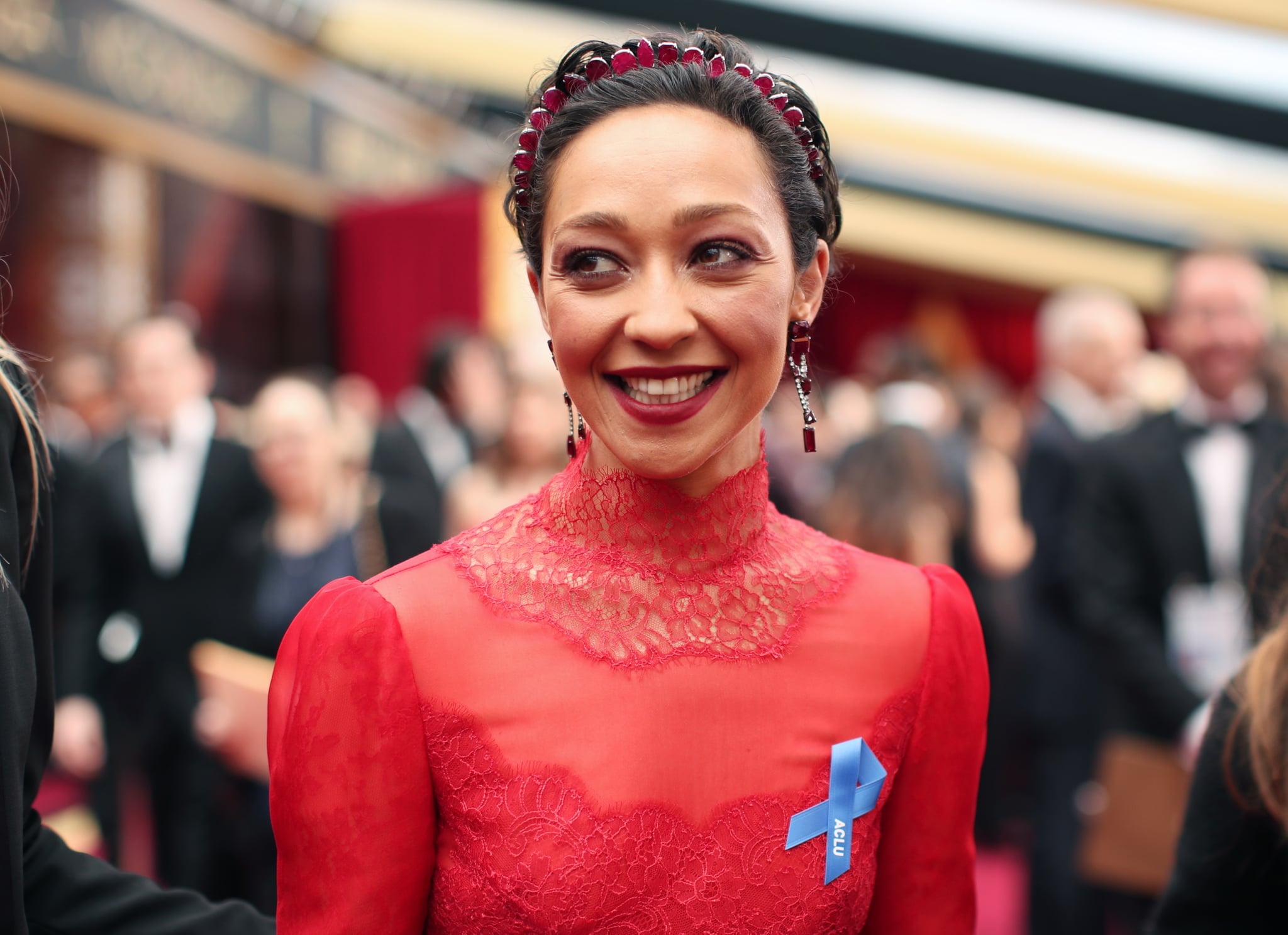 At first glance, you might have missed a subtle detail many big stars worked into their gorgeous red carpet ensembles at the Oscars on Sunday night. Among all the beautiful gowns and sharp suits, celebrities like Ruth Negga, Lin-Manuel Miranda, and Karlie Kloss were photographed wearing light blue ribbons pinned to their outfits. The ribbons are a symbol of standing in solidarity with the American Civil Liberties Union, which has been fighting tirelessly against the president's Muslim ban (among his many other offenses).
The blue ribbons are from the civil rights organization's "Stand with ACLU" initiative. Since the election in November, the ACLU has seen its membership numbers double to over one million, and the organization received $24 million in donations alone in the weekend following Donald Trump's decision to sign an executive order banning immigrants from a list of predominantly Muslim countries. Ruth's stylist, Karla Welch, made her and the Loving actress's stance clear in an Instagram post of the ribbon, writing, "The accessory I'm most proud of #ACLU #MegaNegga." See how else actors made political statements at the Oscars.