As POPSUGAR editors, we independently select and write about stuff we love and think you'll like too. If you buy a product we have recommended, we may receive affiliate commission, which in turn supports our work.
If Selena Gomez is your ultimate girl crush and style icon, you probably want to dress like her. And you can — on Halloween, that is. From re-creating her most iconic looks to crafting outfits based on her music lyrics, you have endless options to channel your favorite It girl. There's no doubt that this year, however, the focus has been on her music videos. To celebrate her success, we picked out nine stylish outfits she's worn in the videos for you to re-create IRL. It was hard nailing down the looks, but consider the ones here easily achievable on Halloween.
01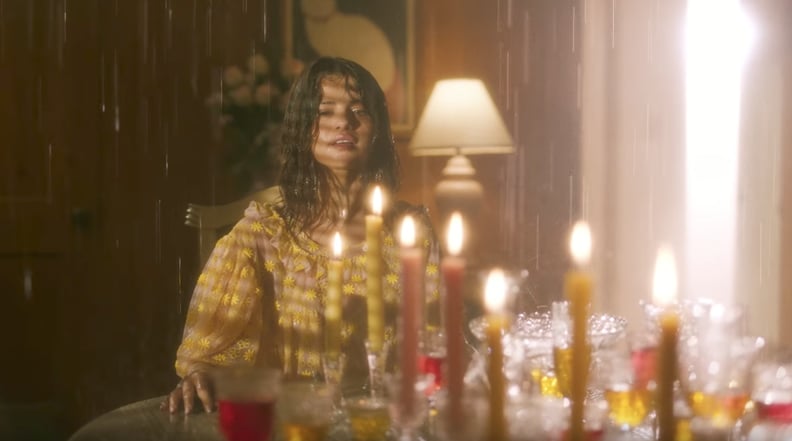 Selena Gomez's Yellow Dresses From "Fetish"
If you're obsessed with (and slightly unnerved by) Selena's "Fetish" video, you'll want to re-create all her looks. Although the singer's exact Simone Rocha frill dress is sold out, you can still easily channel the same vibes in a yellow mod dress with white sneakers. Selena also wears a pair of heart hoops throughout the entire video, so don't forget to accessorize.
02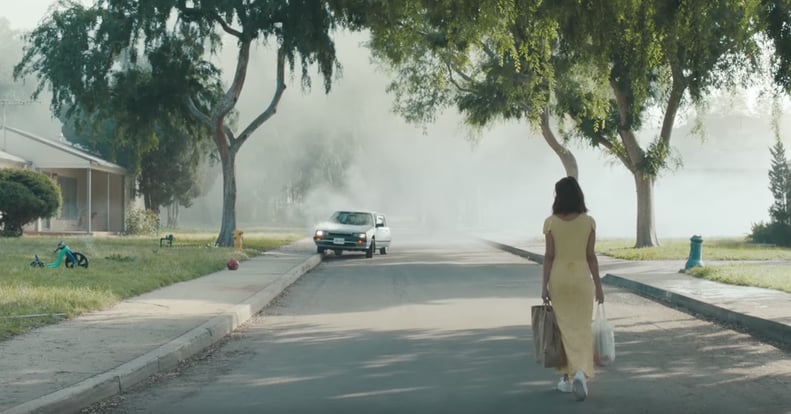 03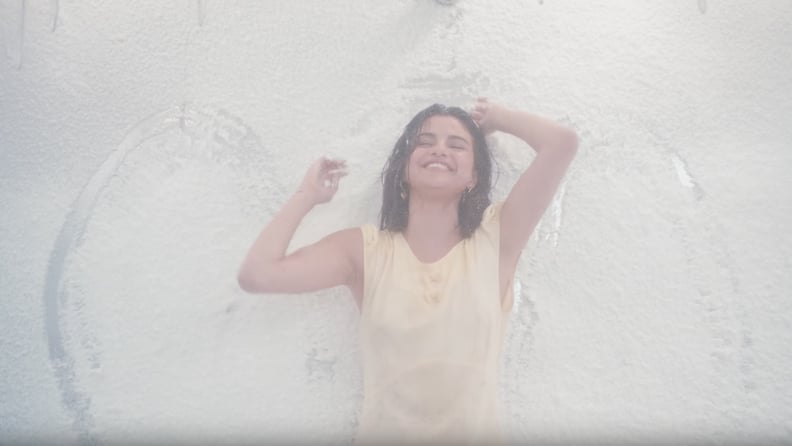 04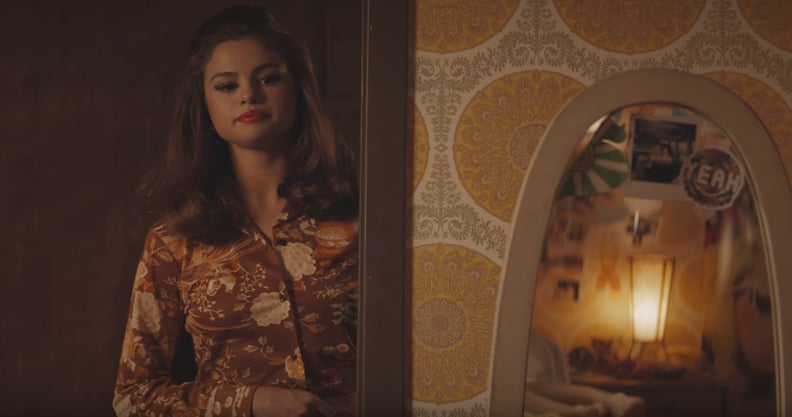 Selena Gomez's '70s Top From "Bad Liar"
In "Bad Liar," Selena goes through multiple outfit changes as she adopts different personas. Though you have many looks to choose from, our favorite is the '70s paisley-print shirt that she wears. Style it with a pair of flared jeans, a red lip, and a microphone (just in case someone asks you to bust out a lyric).
05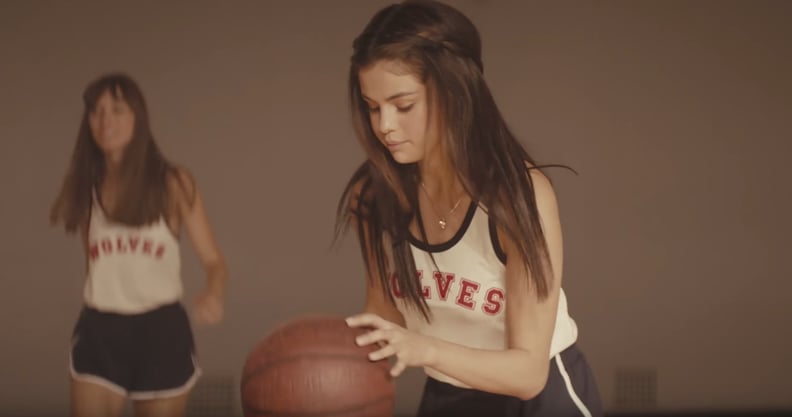 Selena Gomez's Sporty Look From "Bad Liar"
Another memorable and easy look from the video is Selena's "Wolves" tank. Though you can buy the exact piece online, you can also DIY the top by applying red appliqué letter patches on a white tank top.
06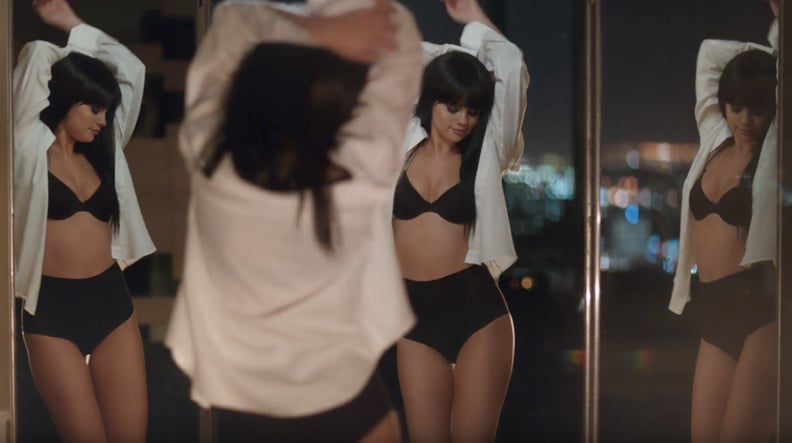 Selena Gomez's Sexy Look From "Can't Keep My Hands to Myself"
If you want to feel really sultry on Halloween night, Selena's bra and white button-down combo in "Can't Keep My Hands to Myself" will get everyone's attention at the party. The required pieces are probably already stocked in your closet. If you don't feel comfortable just wearing underwear, consider wearing a high-waisted black swimsuit bottom. To keep in character, invest in a wig (if you don't have blunt bangs).
07

Selena Gomez's Corset Dress From "Come and Get It"
You probably won't be twirling around in a field of flowers on Oct. 31, but you can definitely still wear Selena's outfit from "Come and Get It." There are two ways to get the look: one is to find a sheer corset dress and the other is to wear a black corset with a sheer black skirt. The latter is easily shoppable, and you'll also want to add on a gold statement necklace.
08

09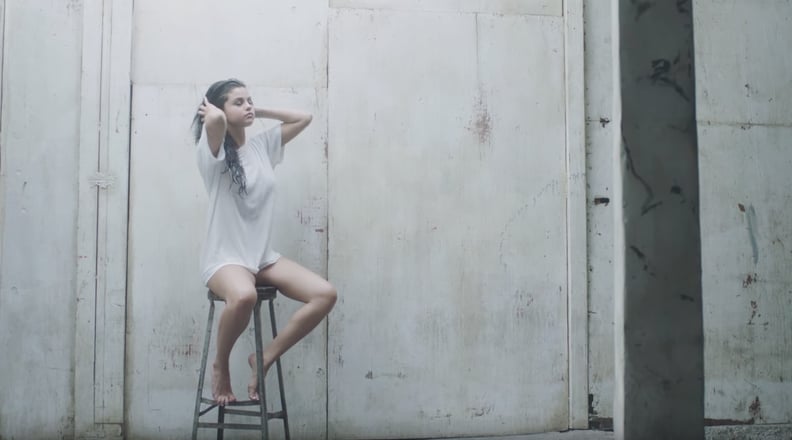 Selena's White Tee From "Good For You"
The easiest look from "Good For You" is when Selena wears her oversize t-shirt and nothing more. We suggest borrowing your SO's white tee or scooping up a t-shirt dress for a little more coverage. Though she's barefoot in the video, we suggest wearing a sneaker. To complete the outfit, wet your hair a little, find a stool, and then pose for the 'gram.
10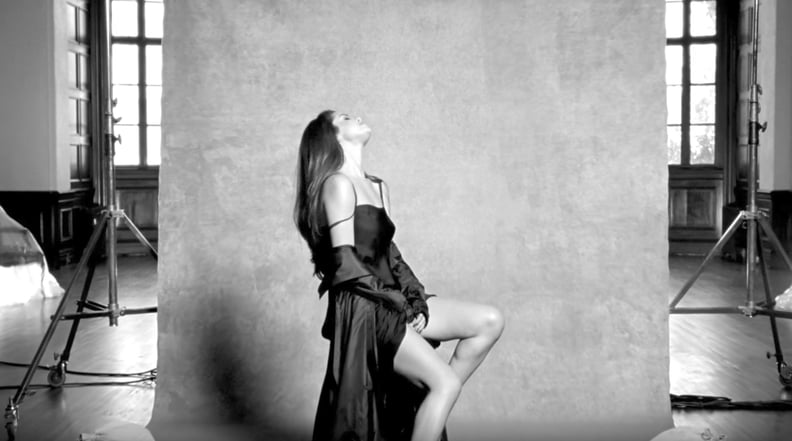 Selena Gomez's Black Ensemble From "Kill 'Em With Kindness"
In "Kill 'Em With Kindness," all Selena's wearing are a black silky dress and matching kimono. Though this outfit isn't one of the more easily recognizable looks, true Selenators will recognize it. You'll want to make sure your hair is voluminous and perhaps walk around with a microphone belting out the song lyrics.
11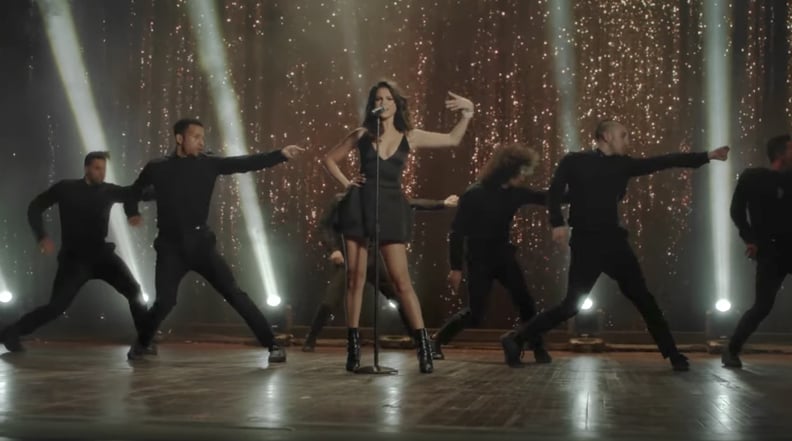 Selena Gomez's LBD From "Same Old Love"
Chances are you have an LBD in your closet, so toss it on and you have half the look from Selena's "Same Old Love." She wears a fitted, flared dress with booties in the video. Even better news is when Halloween passes, you can rewear the two pieces with other items in your closet.
12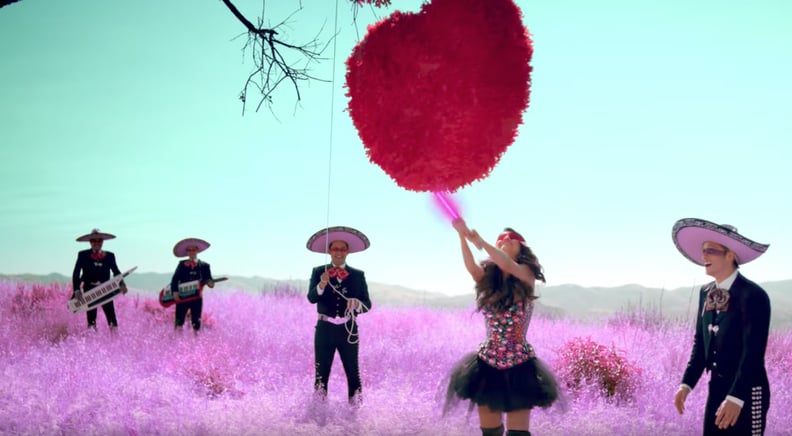 Selena Gomez's Crystal-Embellished Corset From "Love You Like a Love Song"
Selena's corset outfit from "Love You Like a Love Song" is probably one of the hardest to DIY, but we have the shopping suggestions to make it easier. The first step is to find a corset top you feel comfortable in followed by a tulle skirt (wear black shorts underneath!) and then over-the-knee boots. Go to your local arts and crafts store for fake jewels and crystal embellishments, and hot-glue gun them onto your corset top. Voila! Done.
13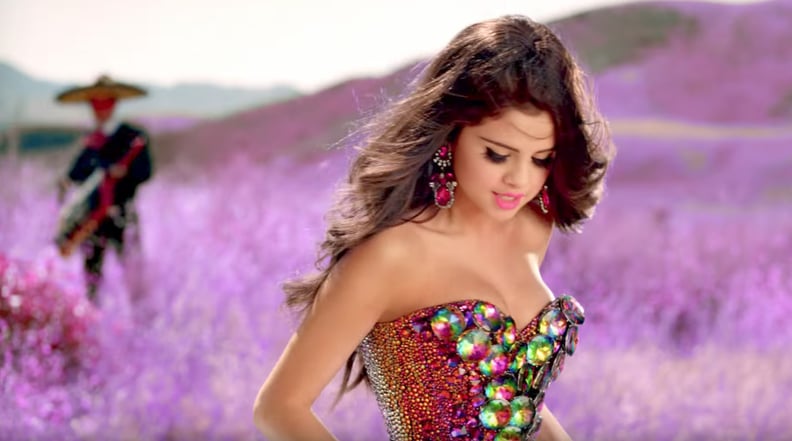 14