Versace's Fall 2021 Catwalk Stars Gigi Hadid For the First Time Since She Became a Mom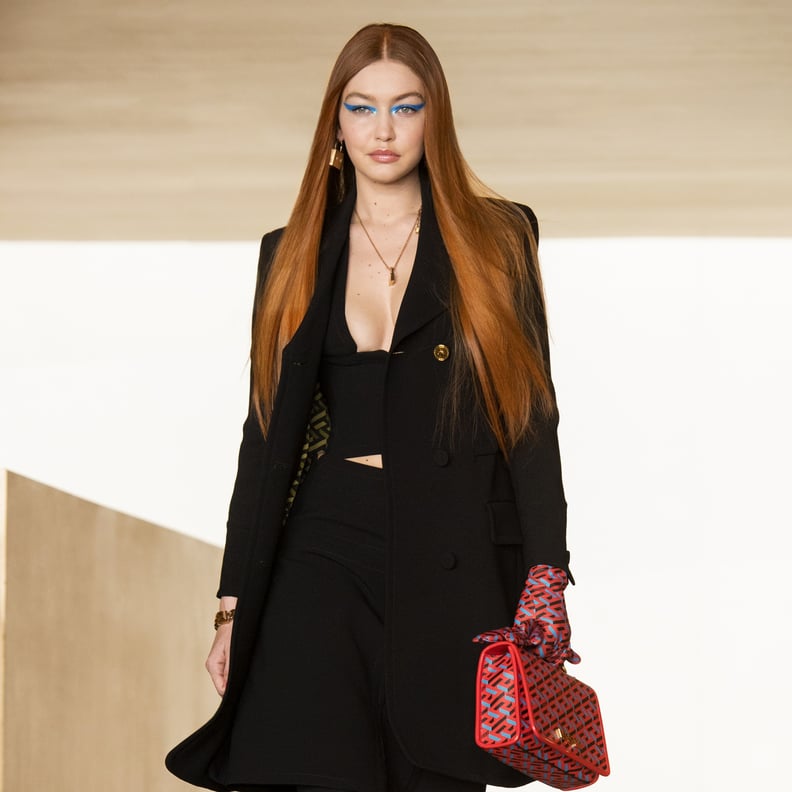 Versace
Versace
Versace always taps the most influential models for its ready-to-wear fashion shows. The legendary Italian house opened its fall/winter 2021 season with a film starring Irina Shayk, Bella Hadid, and Gigi Hadid, who is back on the catwalk for the first time since she became a mom. The new collection is confident and slightly rebellious with an emphasis on the brand's iconic Greca motif, subtle graffiti details, and a smaller, rounded silhouette for womenswear.
"I have realized that this is the future, the new way of communicating collections," Donatella Versace said in a press statement about the industry's move toward digital fashion weeks. "Models are like actors, they bring the designs to life, just like when a performer portrays a character. During the filming of this show I saw how important it is to give the models time to 'feel' the clothes they wear on the runway. Despite living in a digital era of immediacy, taking this time is crucial to form a genuine connection. This is what the present and future look like to me."
Versace's approach to color for fall/winter 2021 was bold and refreshing. The brand contrasted a foundational palette of black and brown with pops of neon red, yellow, blue, and fuchsia. We also loved Versace's new approach to logo pieces by reintroducing the brand's Greca motif in a minimal, infinity design that was featured on most of the collection.
Versace often shines brightest in accessories, and we are buzzing to get our hands on the house's new opera gloves, hair accessories, and edit of structured mini bags covered in the updated Greca logo. And while the return of curve model Precious Lee to Versace is a wonderful sight, it would have been impressive if the brand used this season to introduce even more body diversity to its coveted catwalk.
Above, watch Versace's fall/winter ready-to-wear 2021 film "Step Inside La Greca," and keep reading ahead for a closer look at the collection.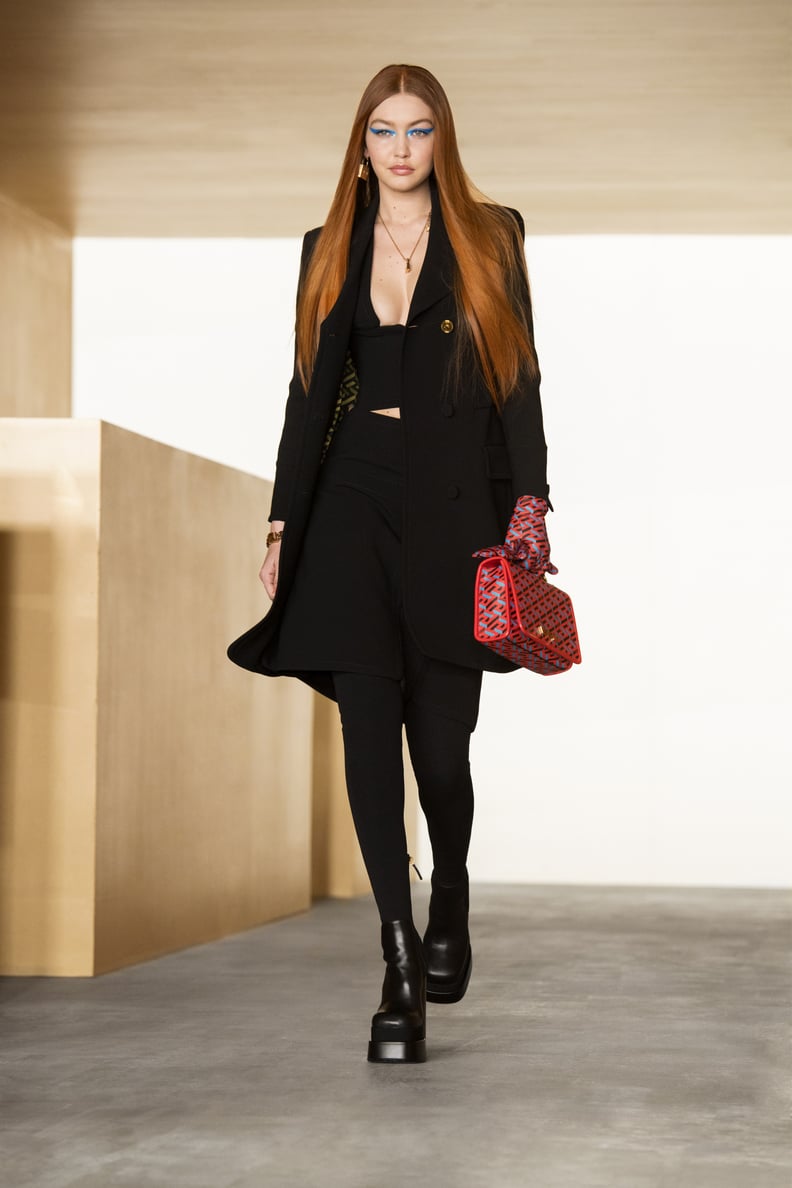 Versace Fall/Winter 2021 Collection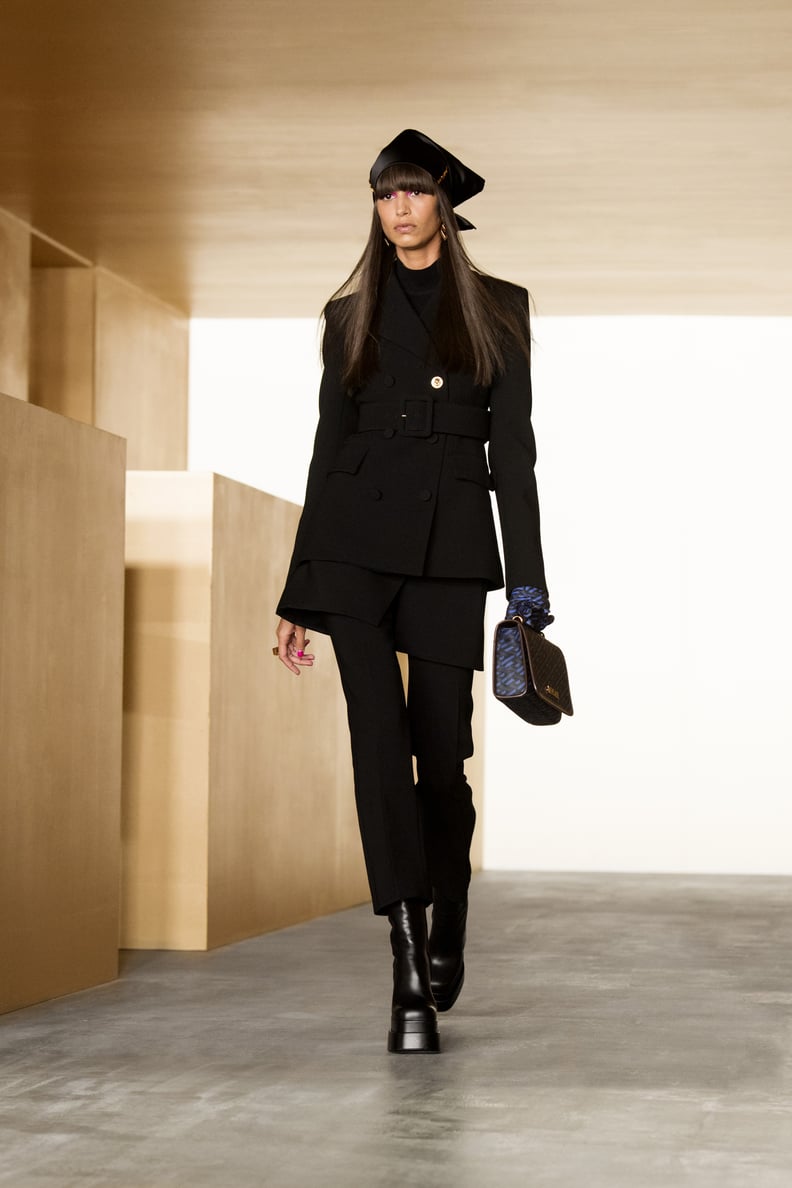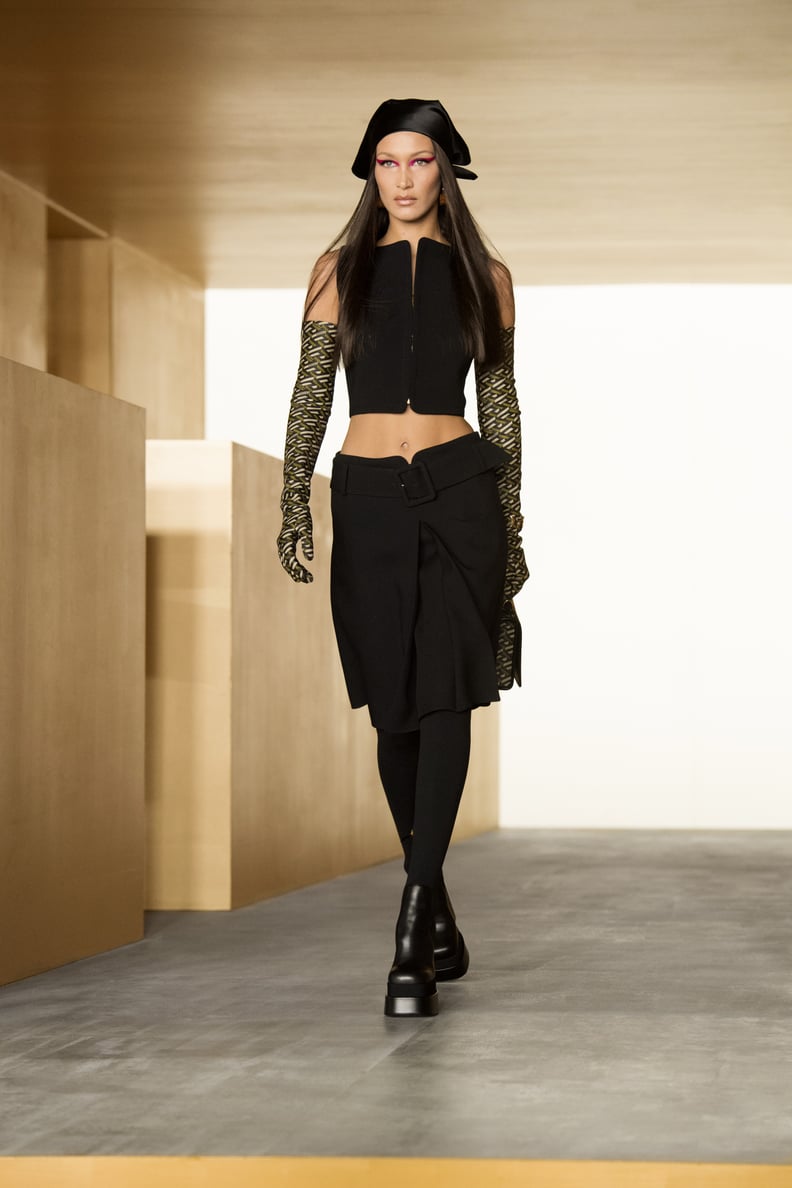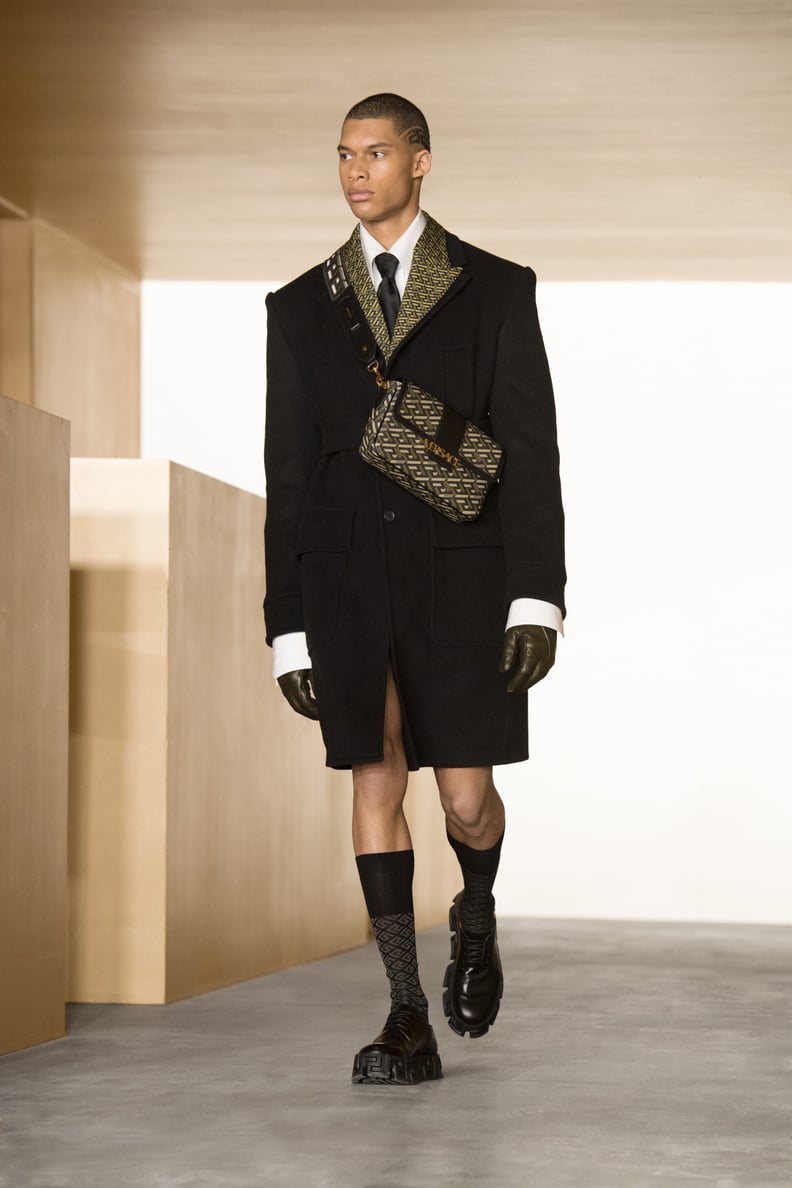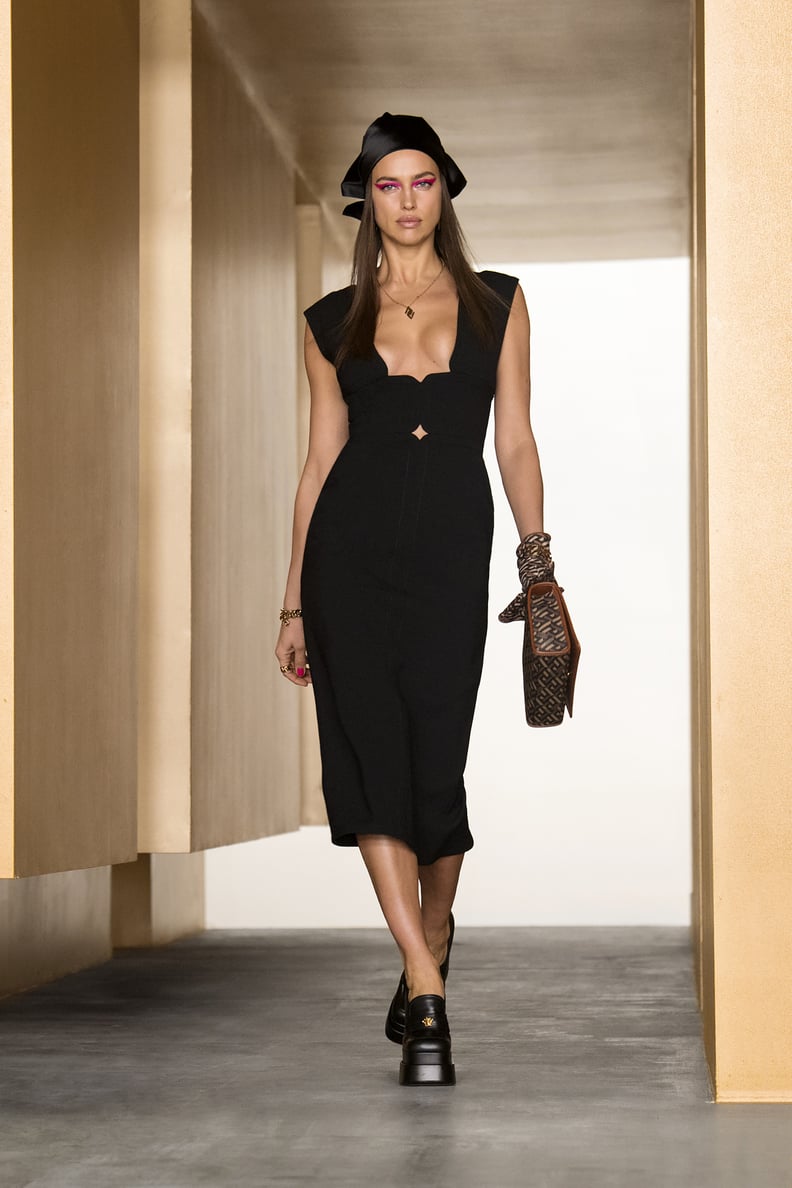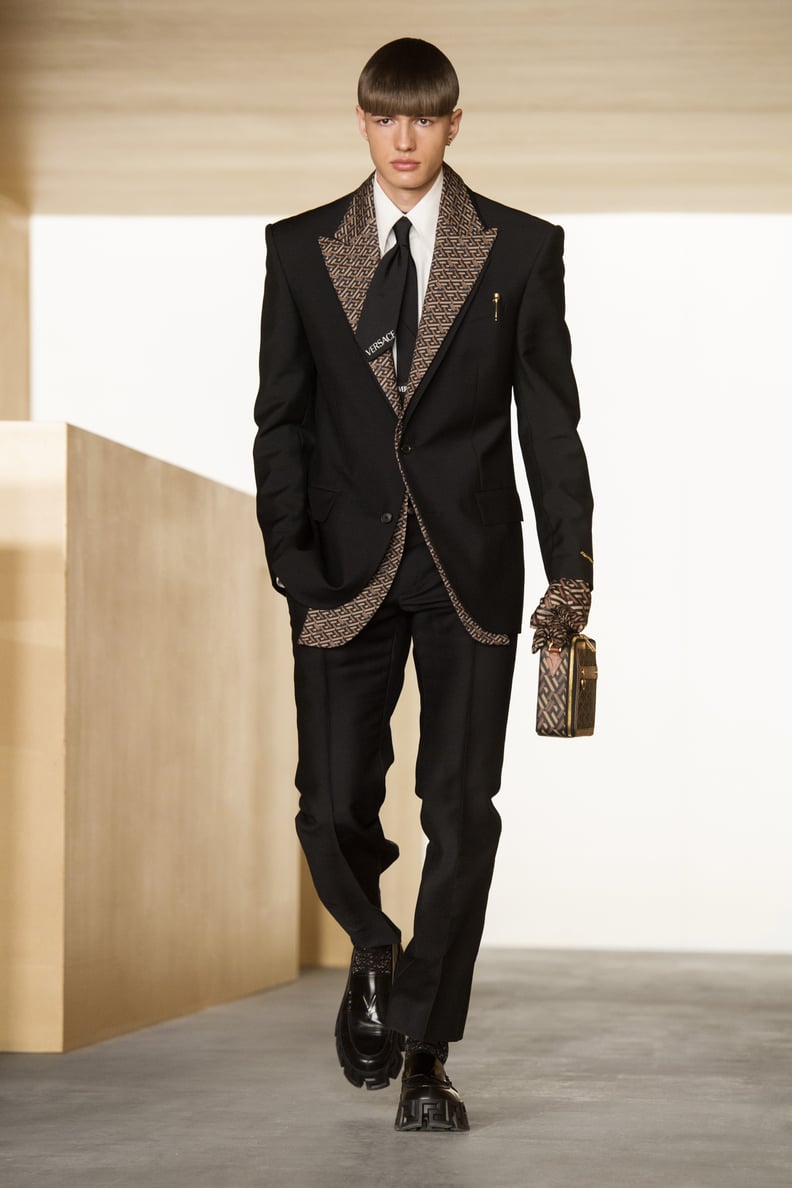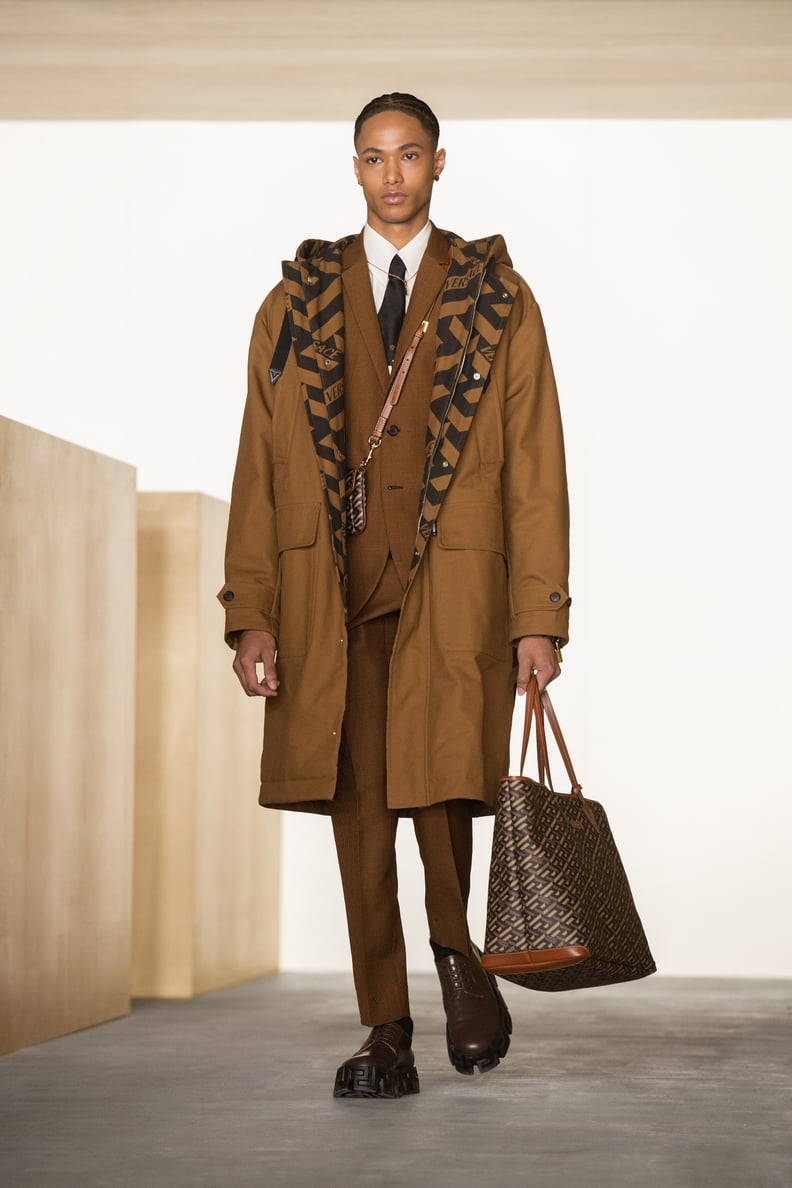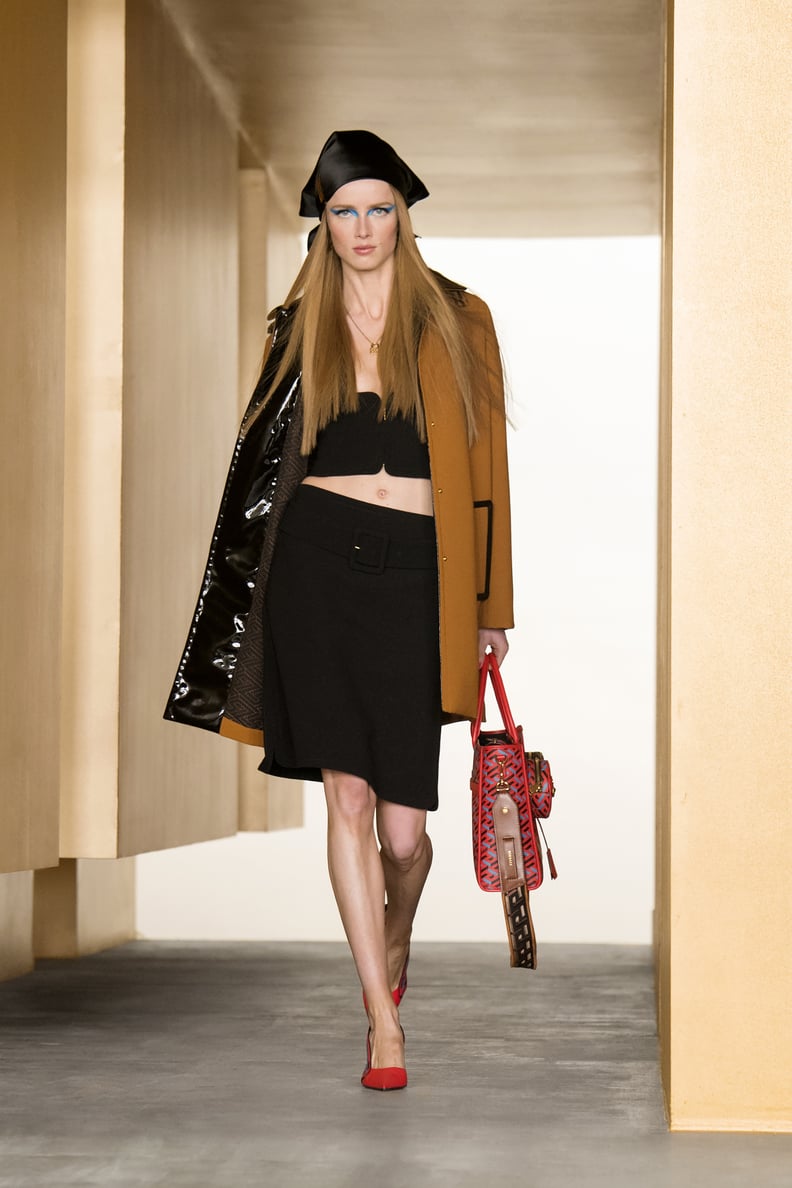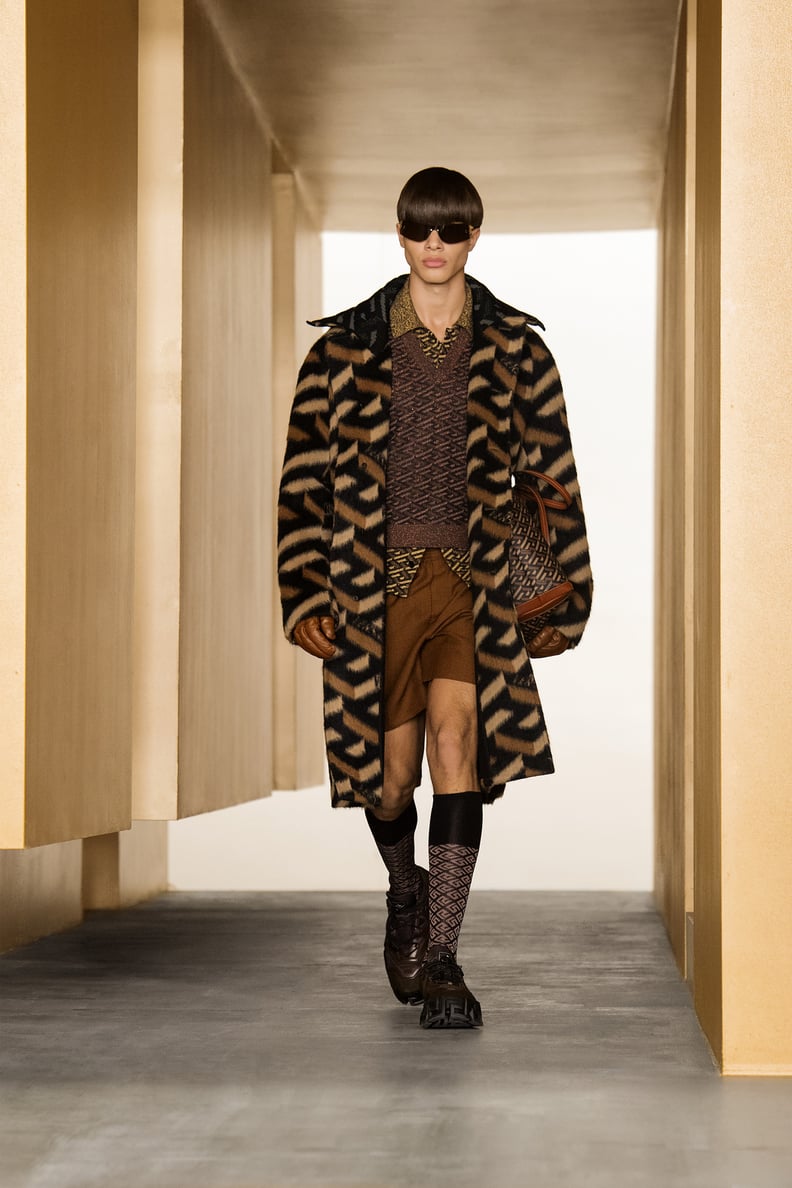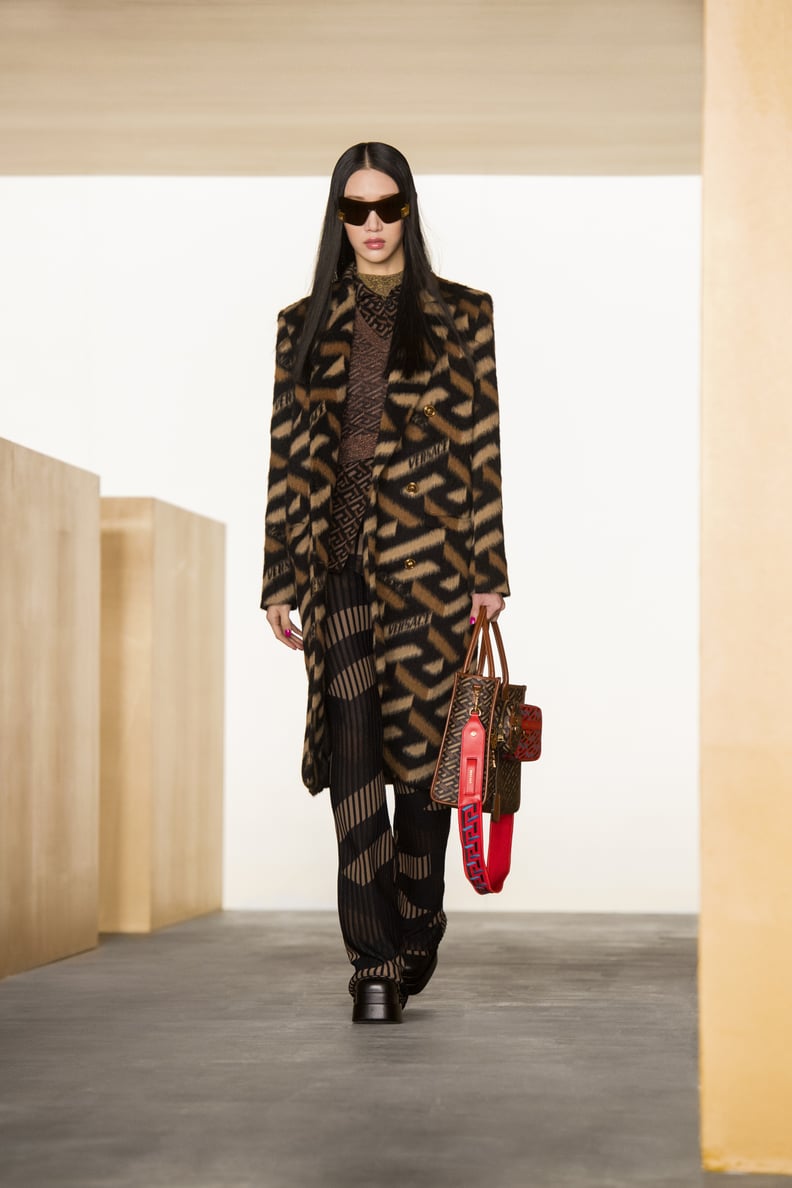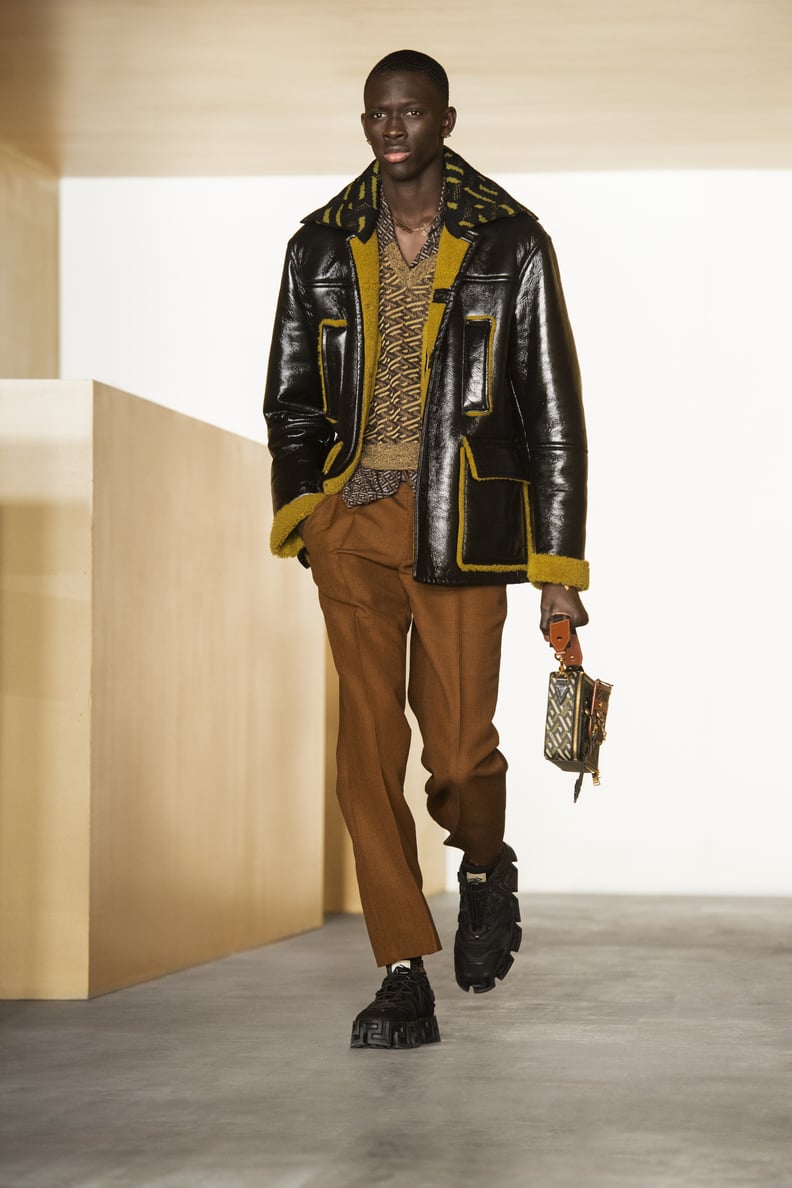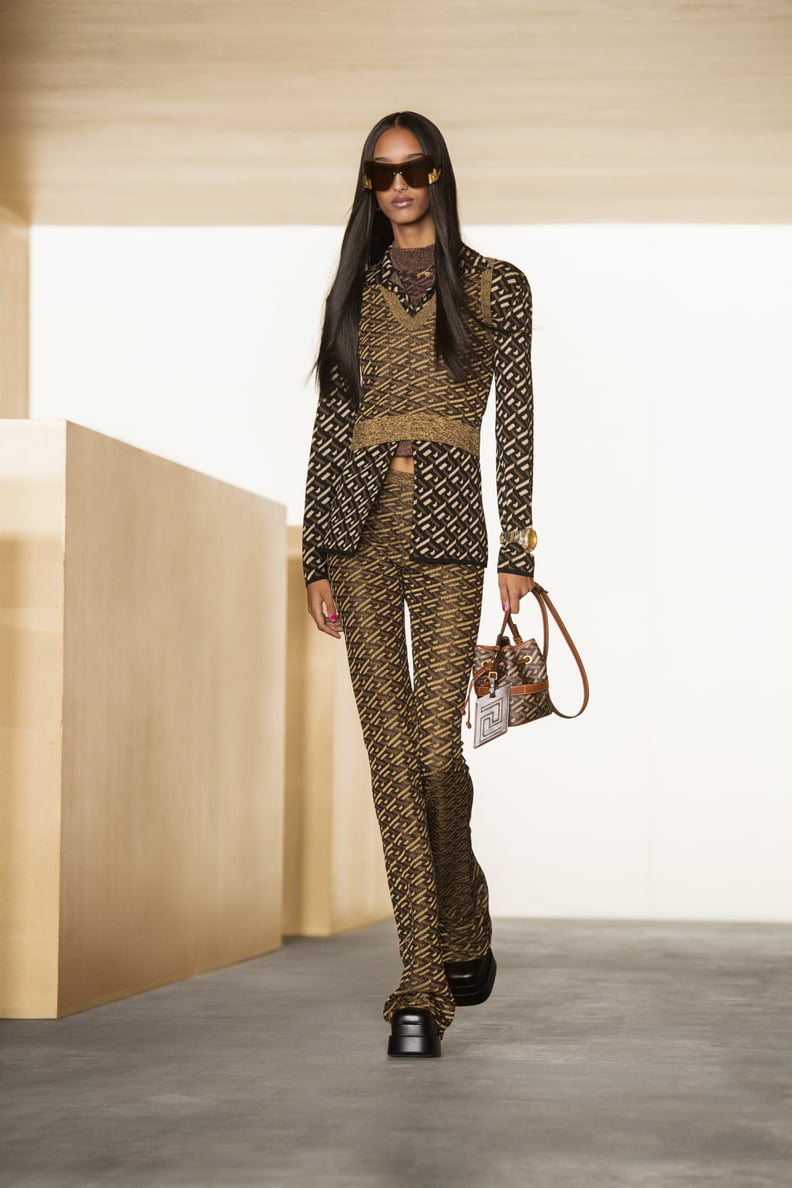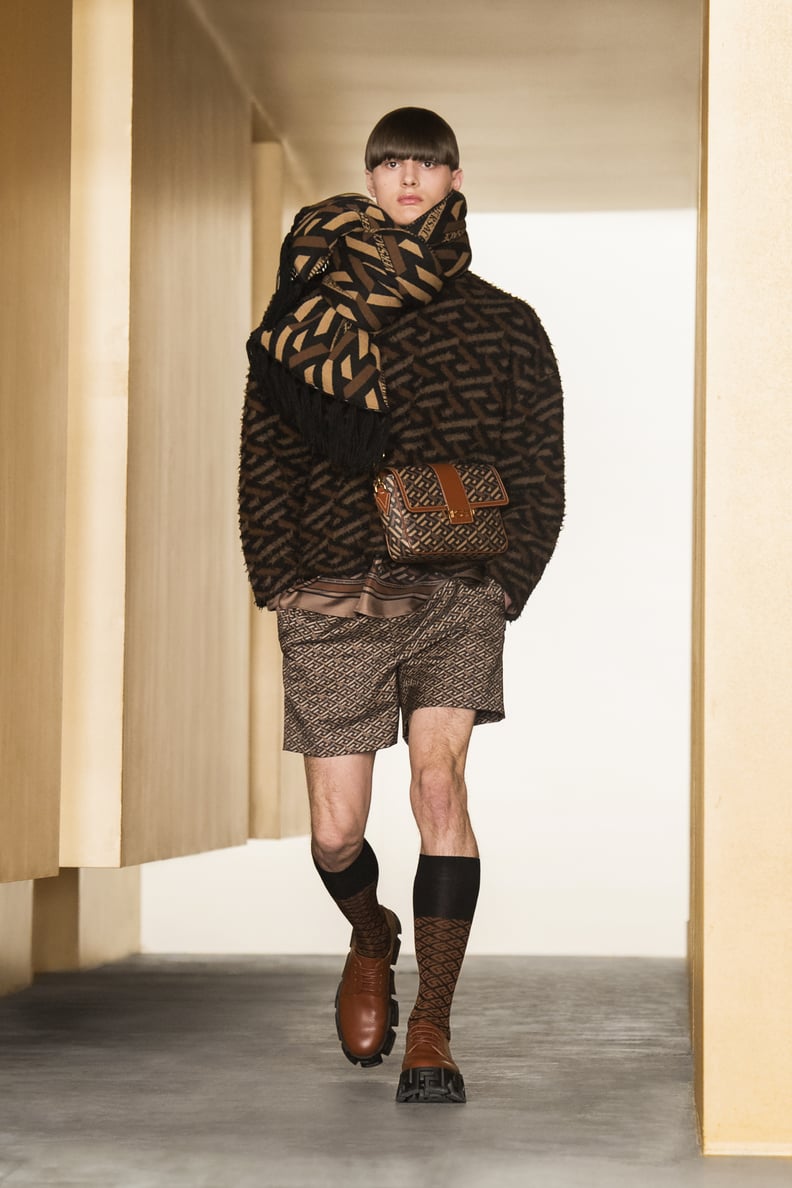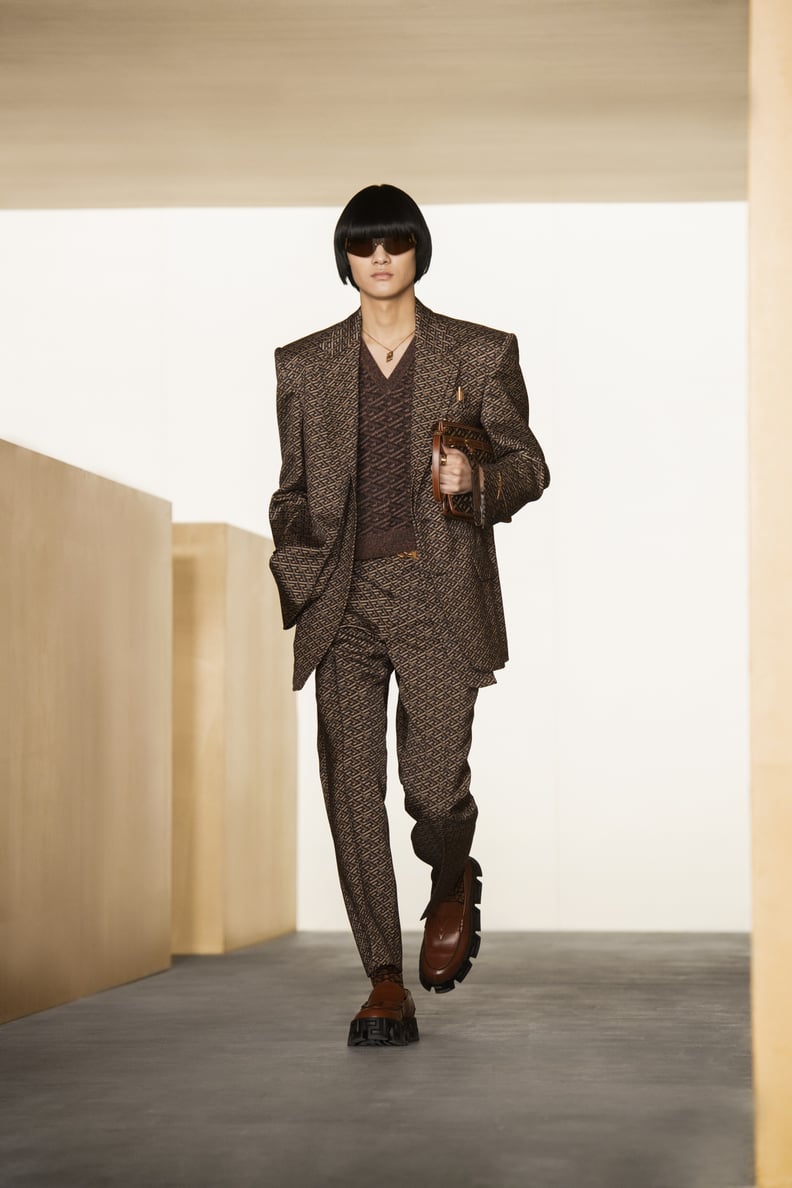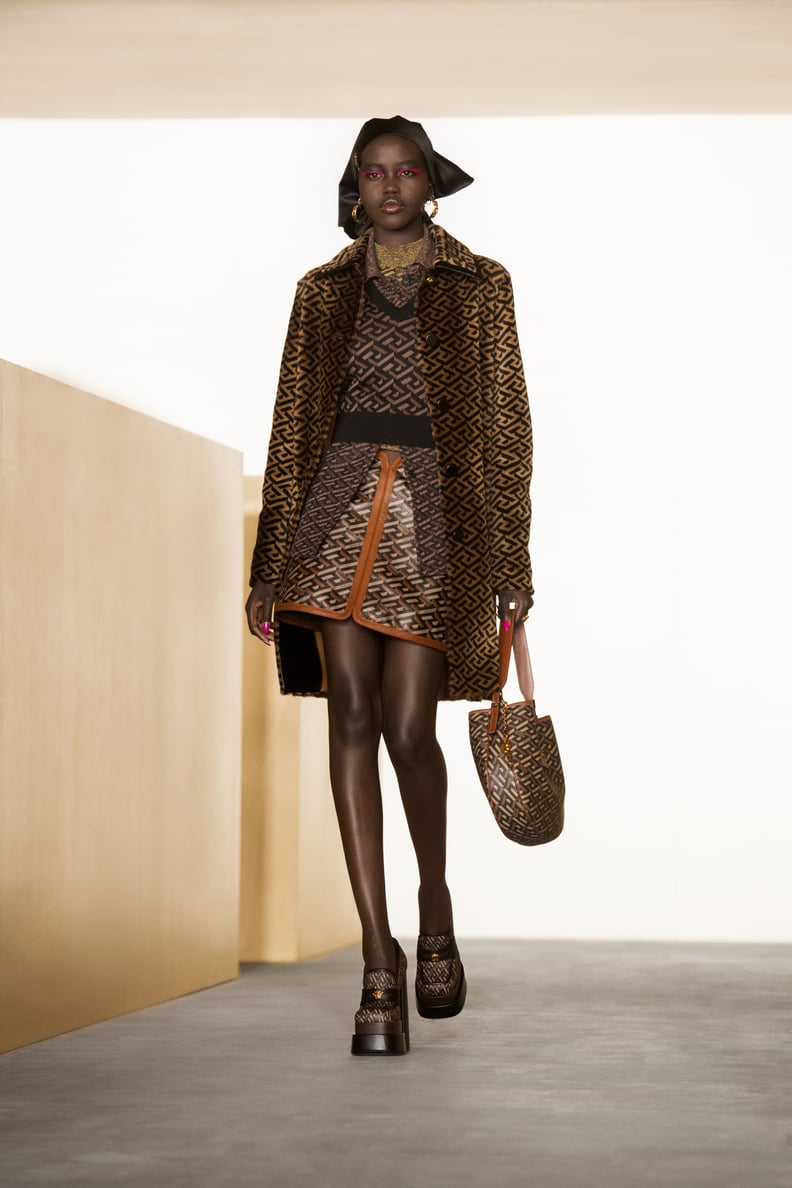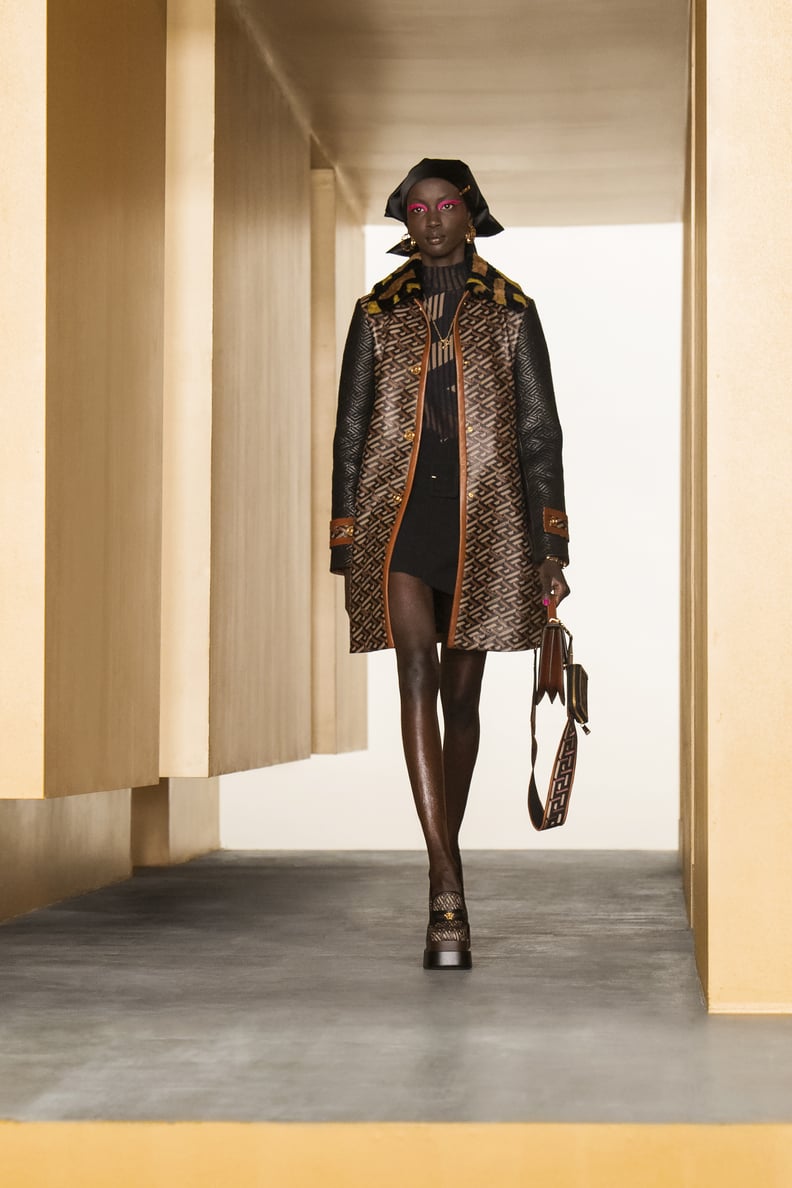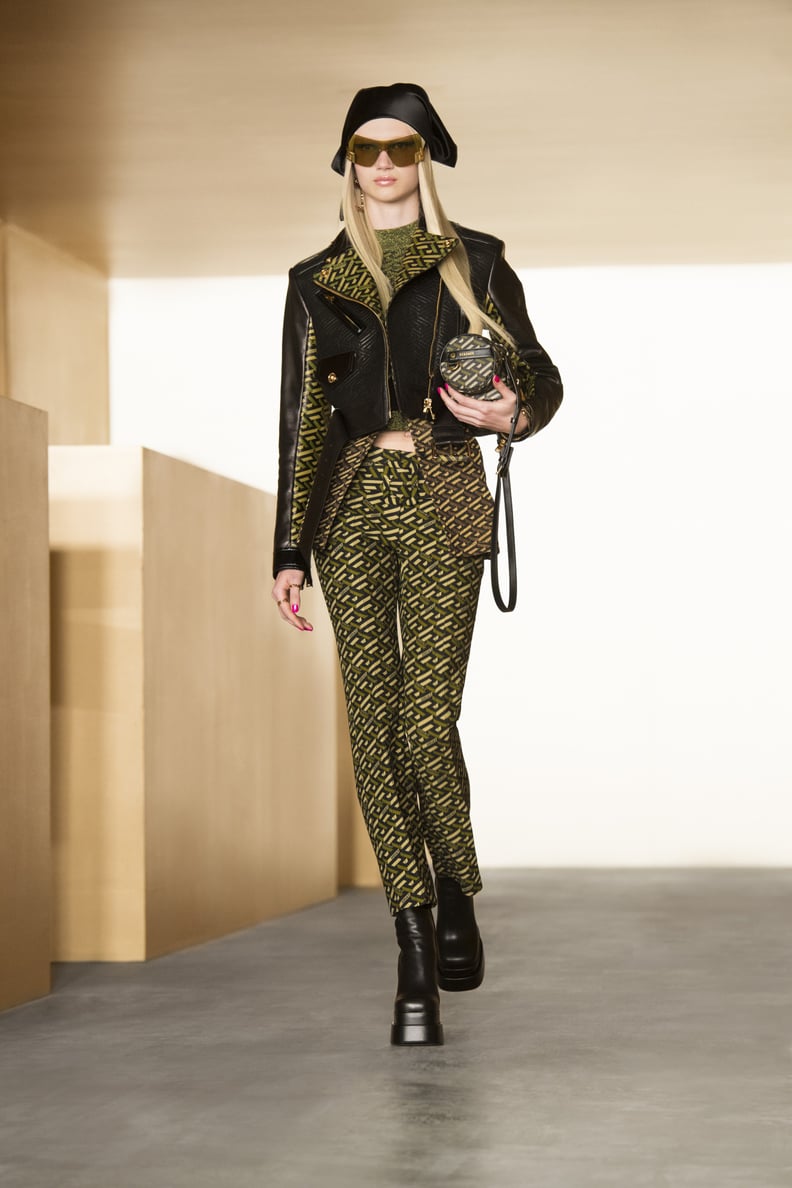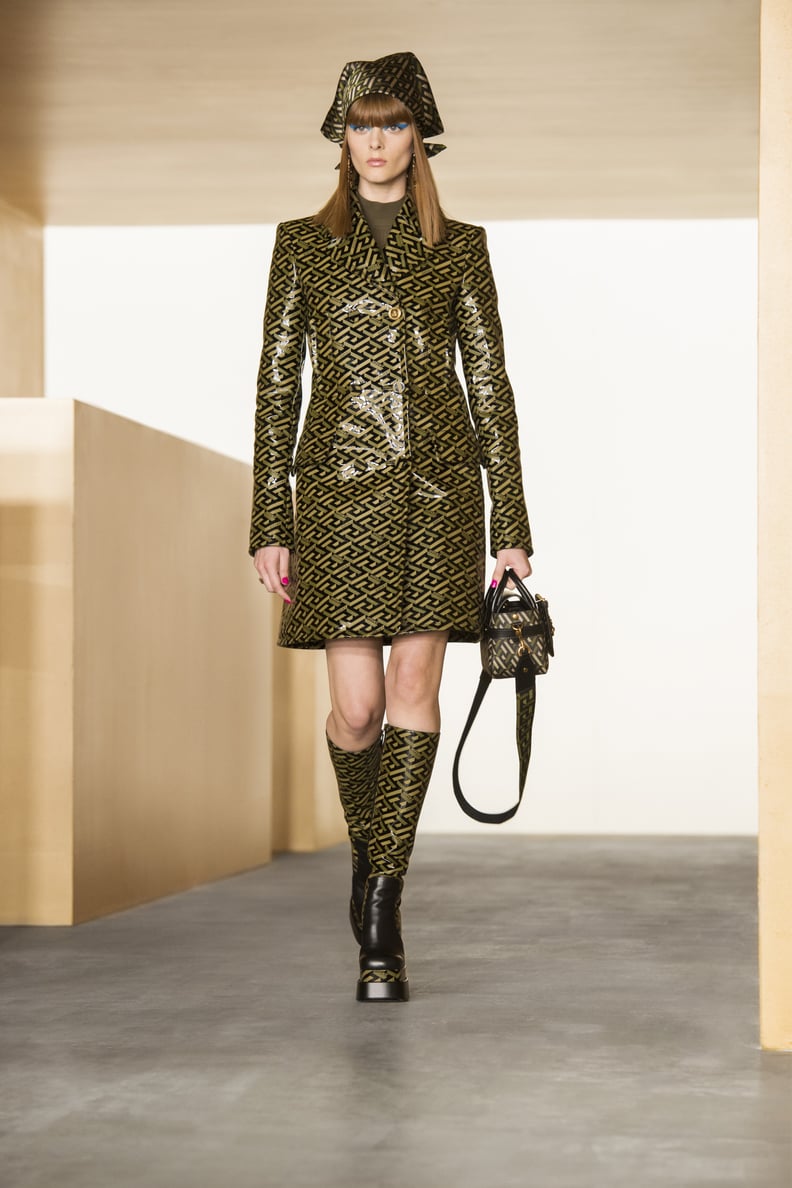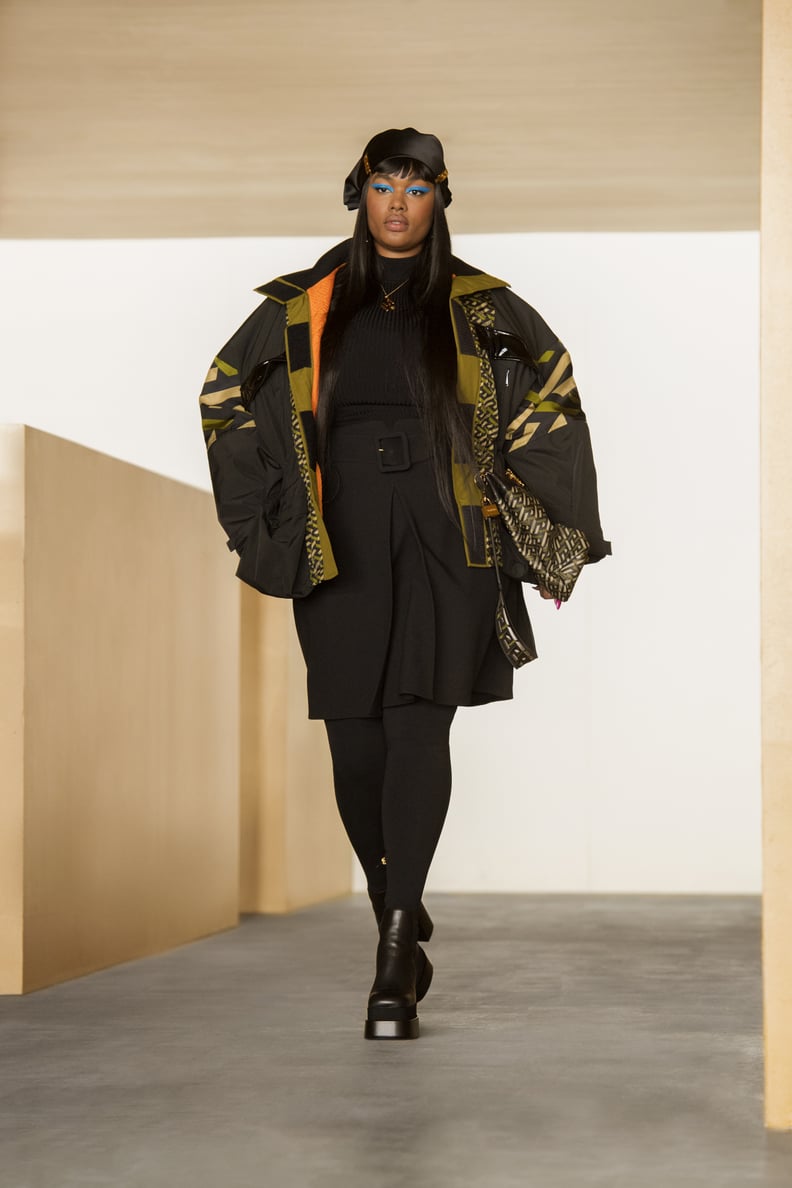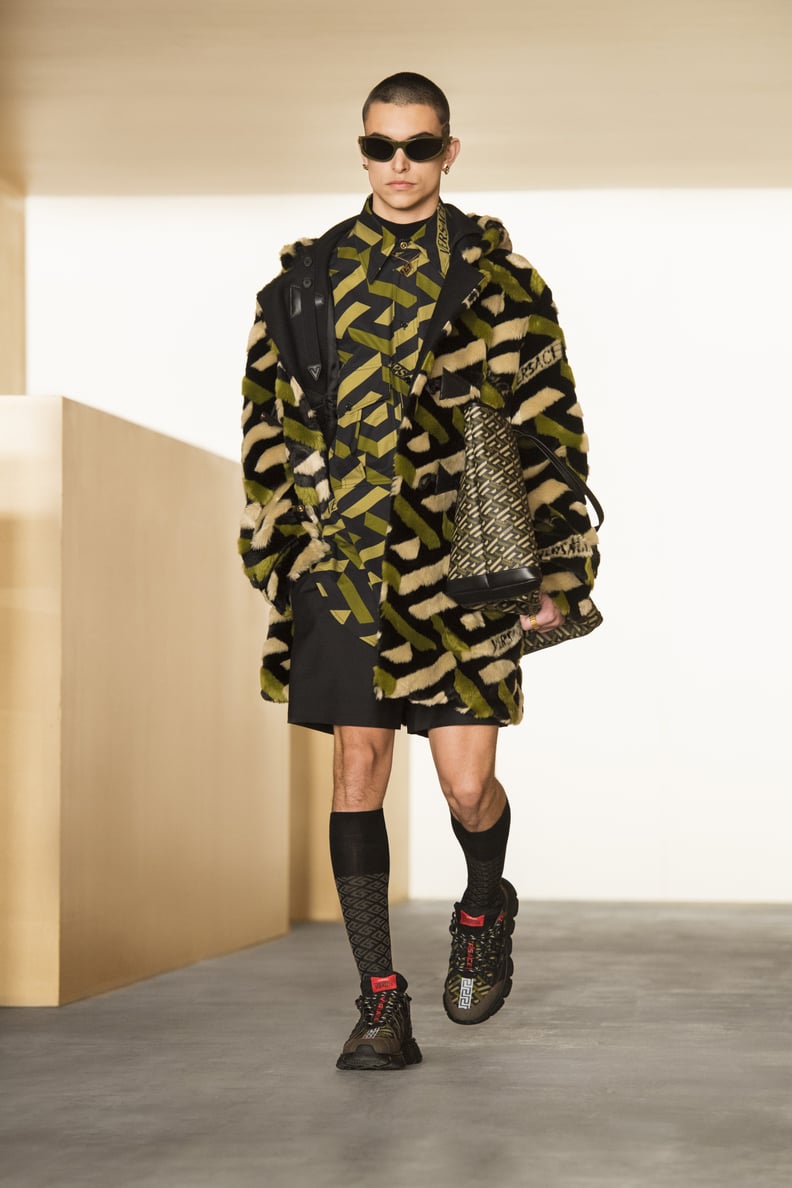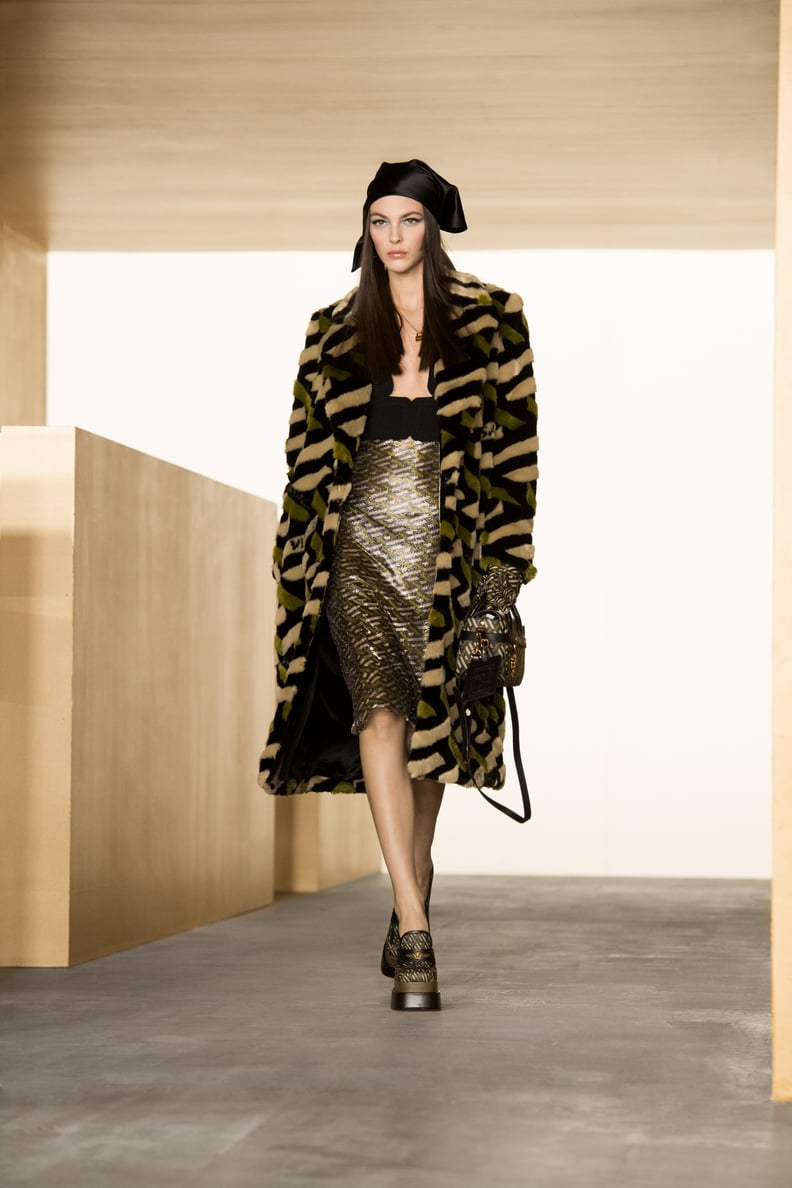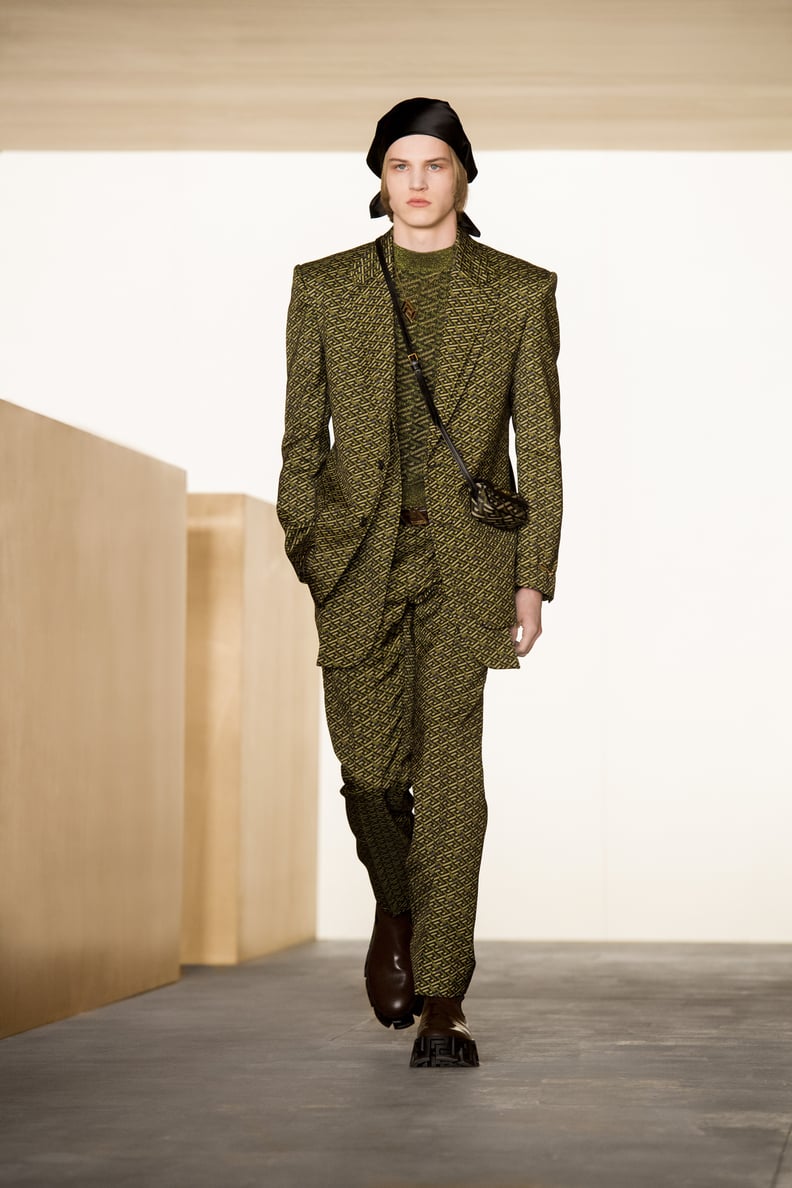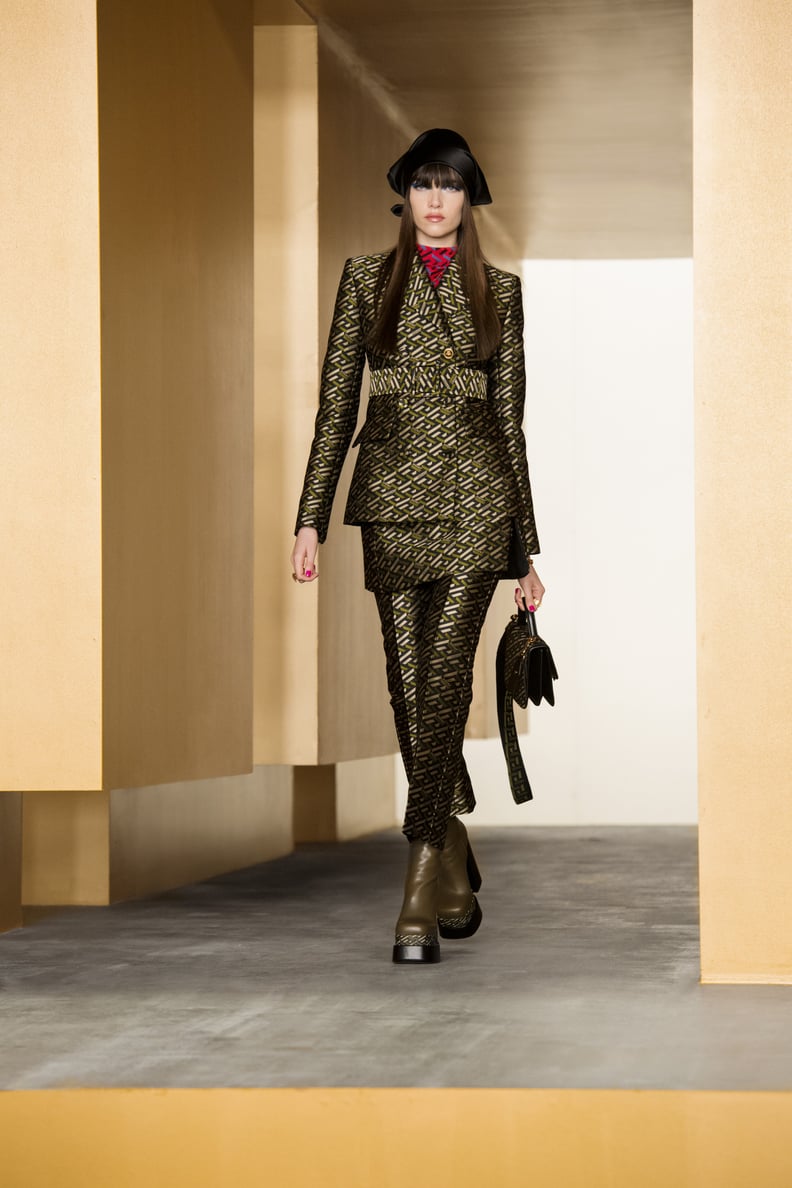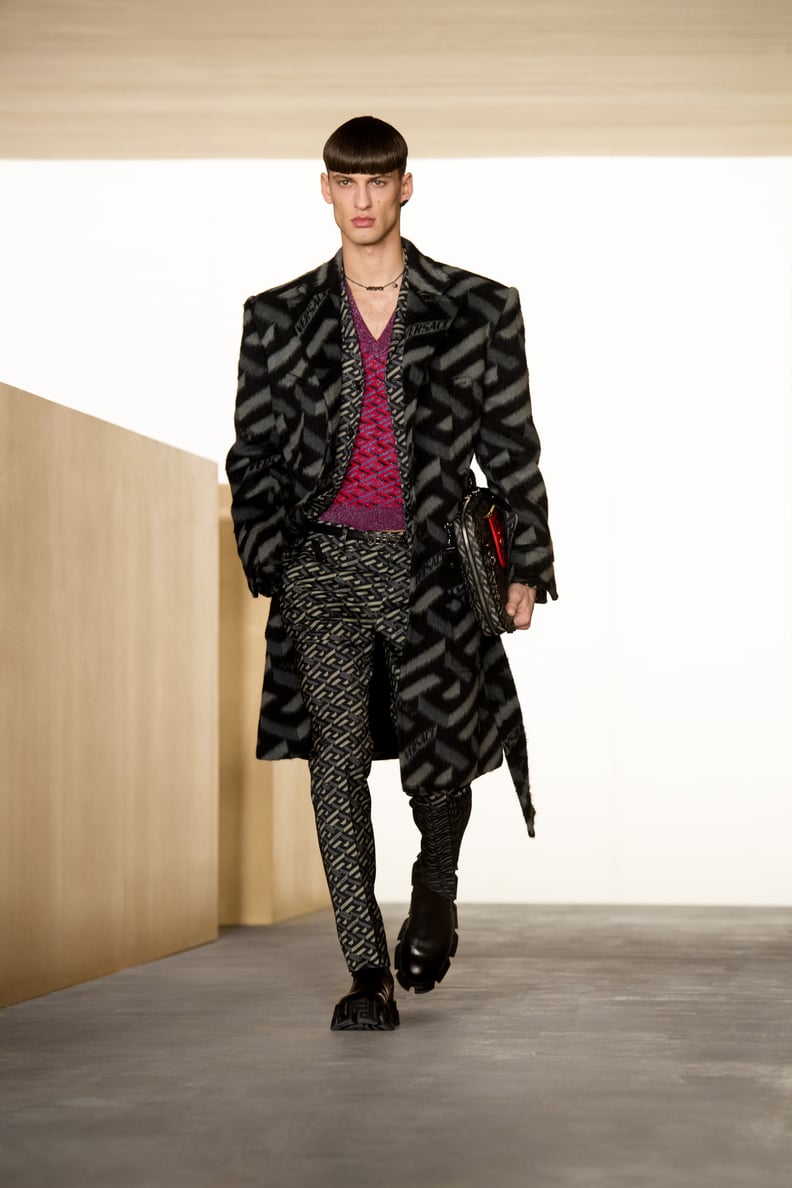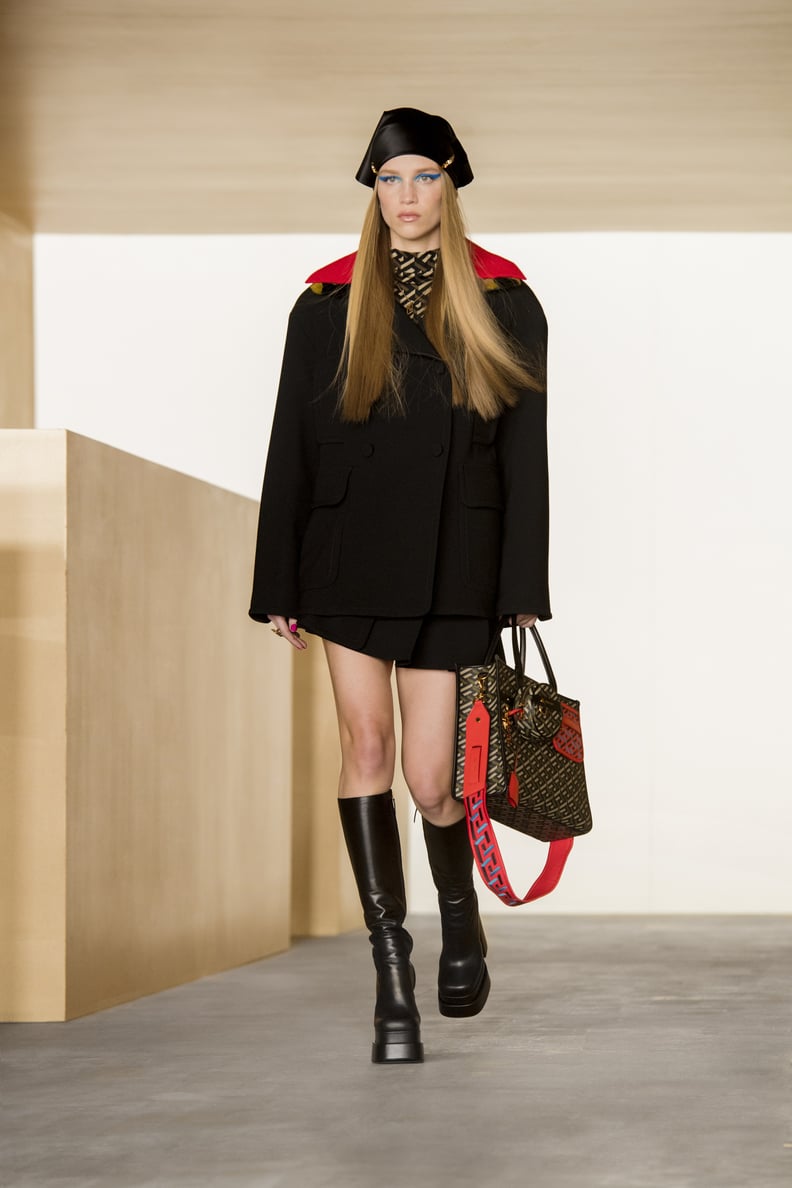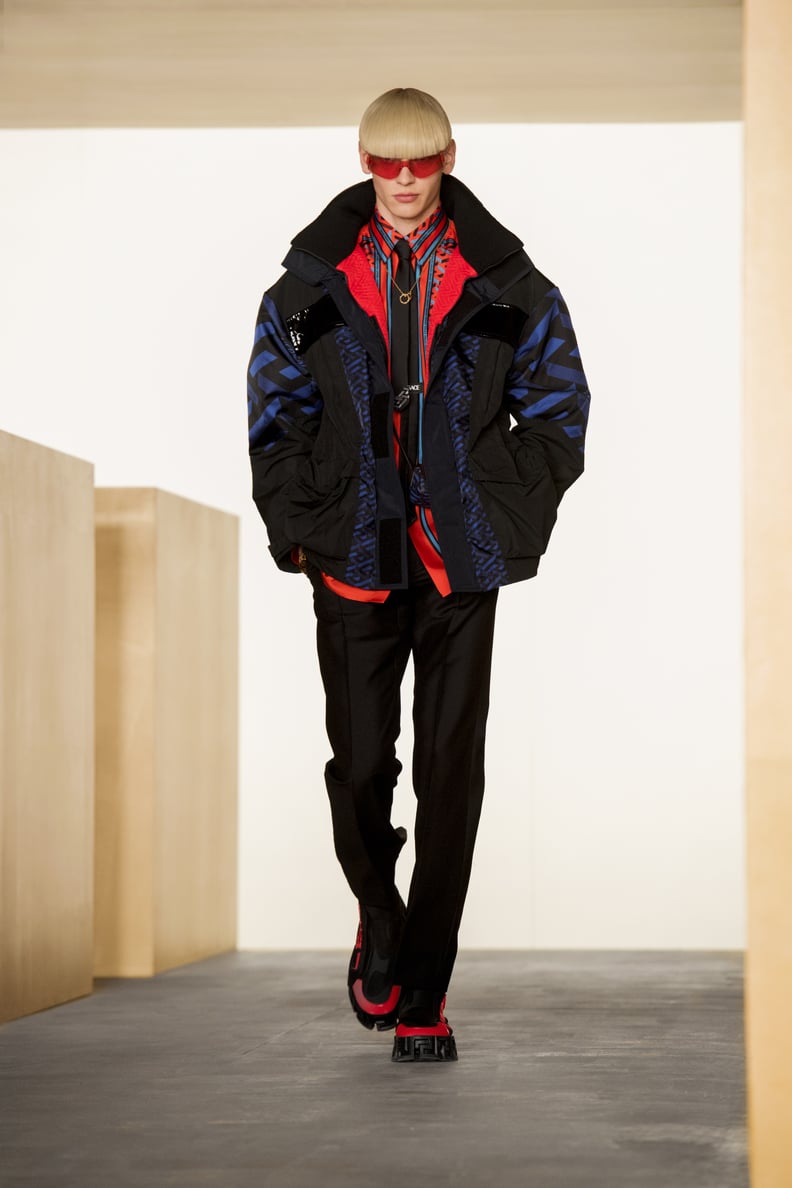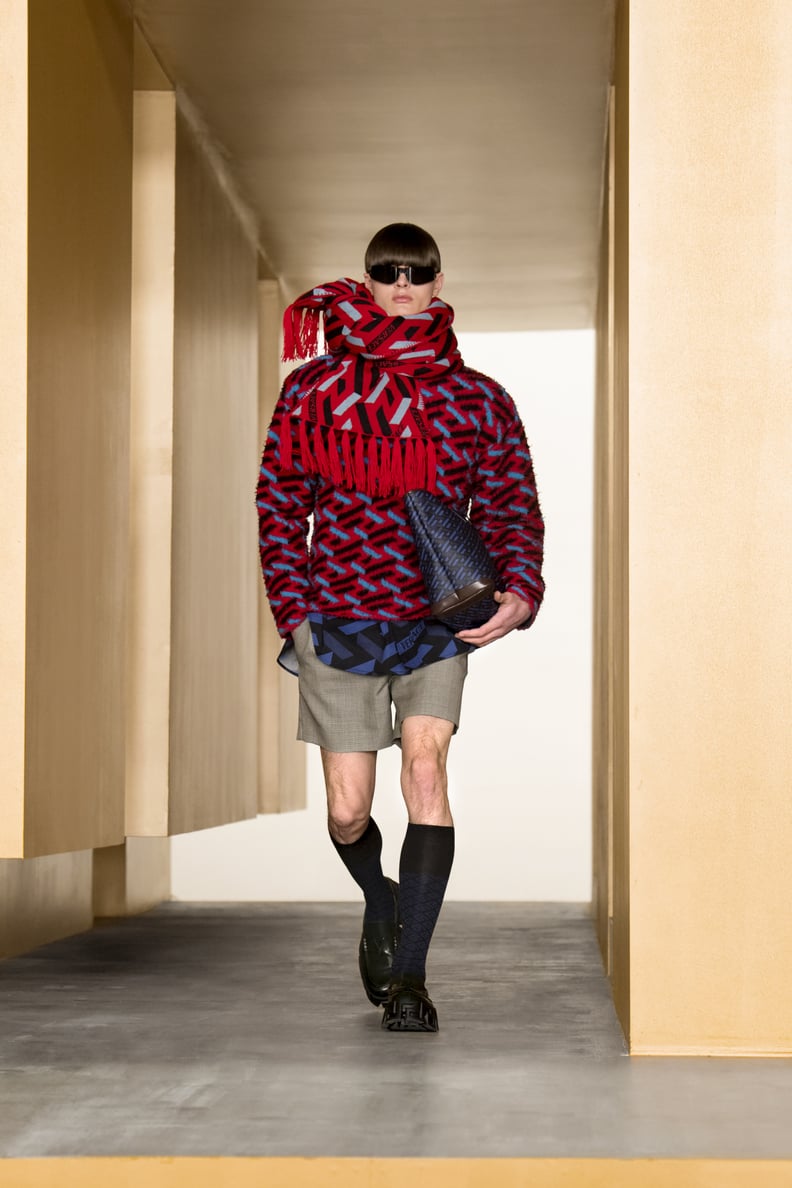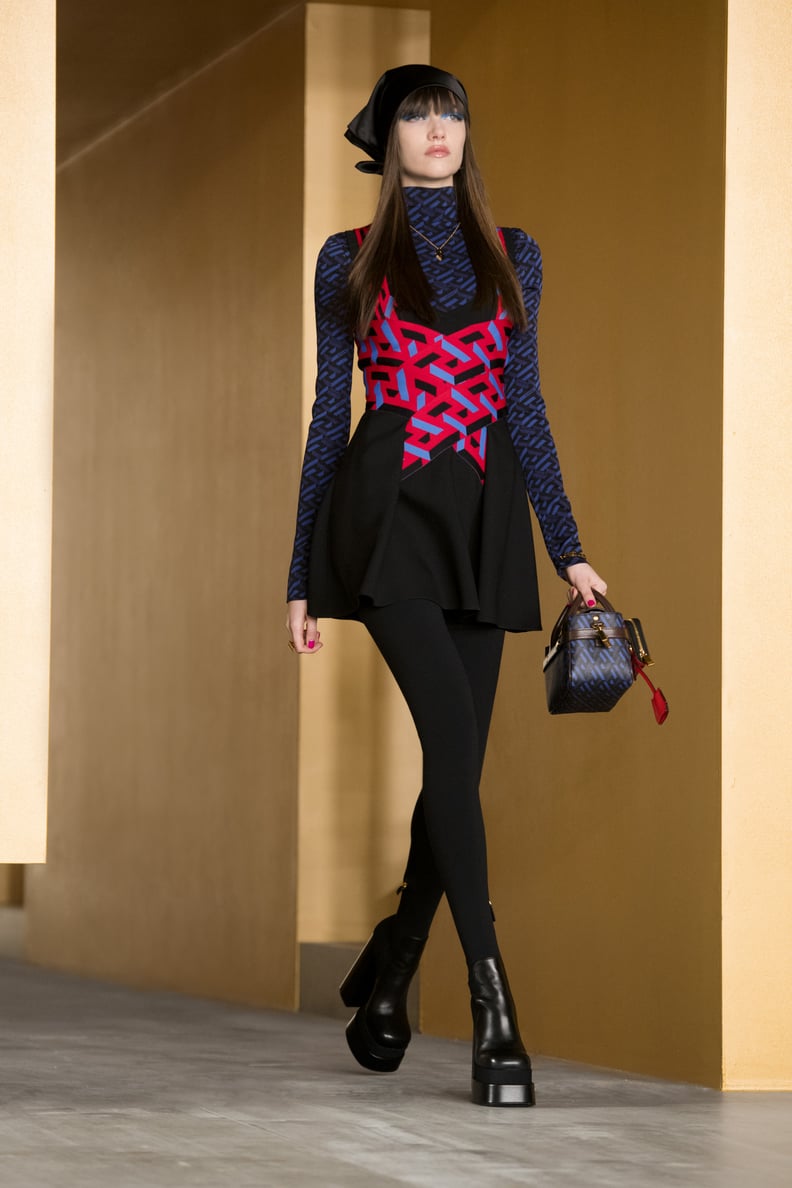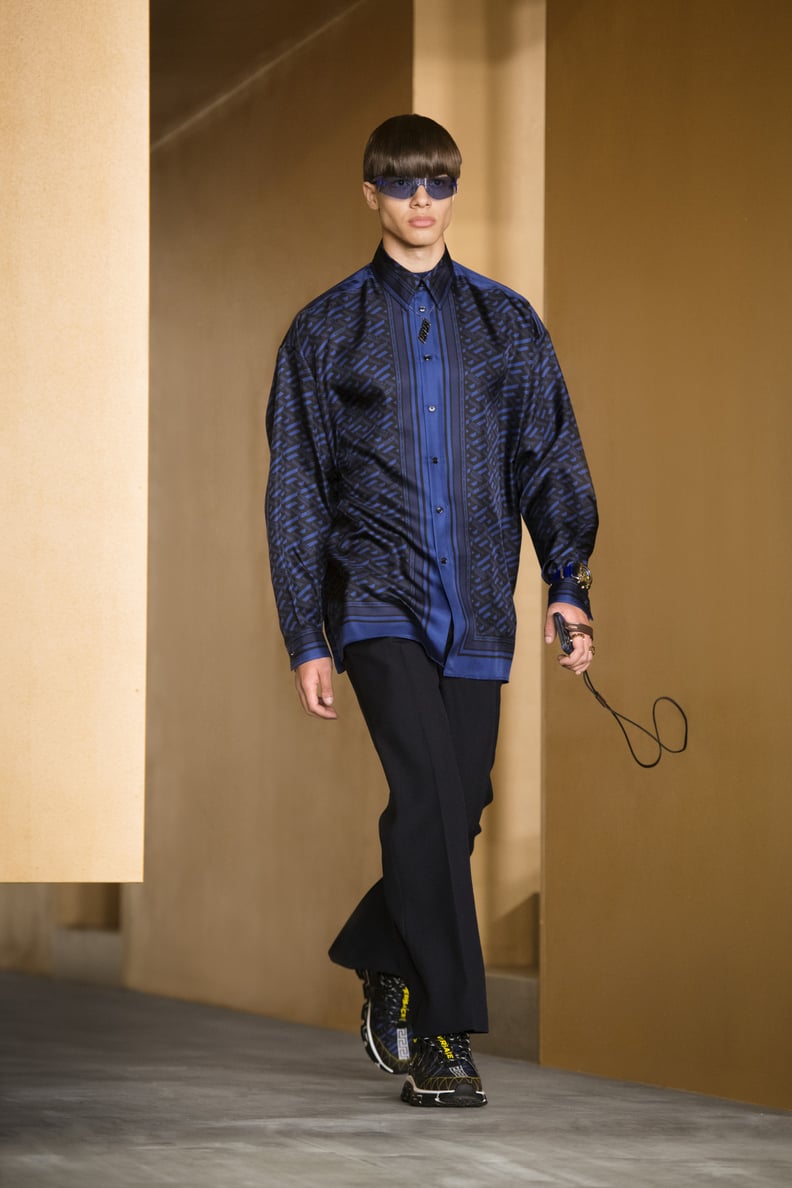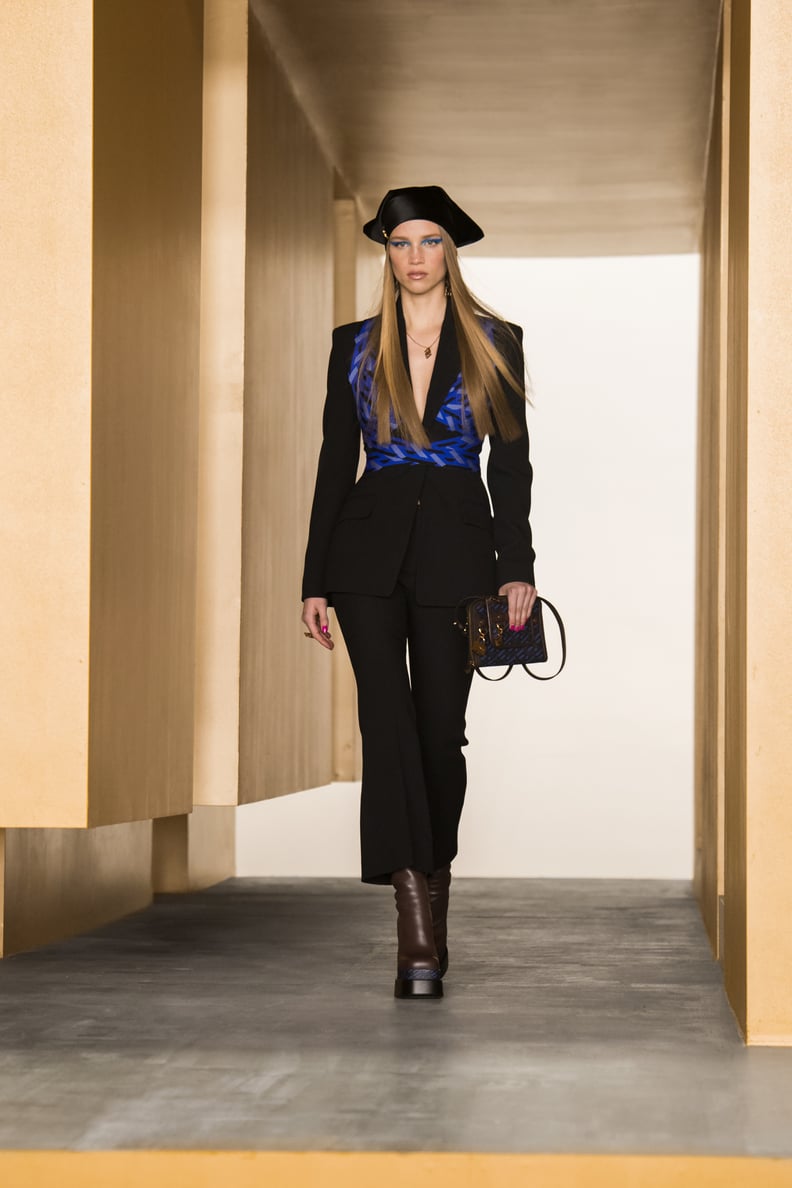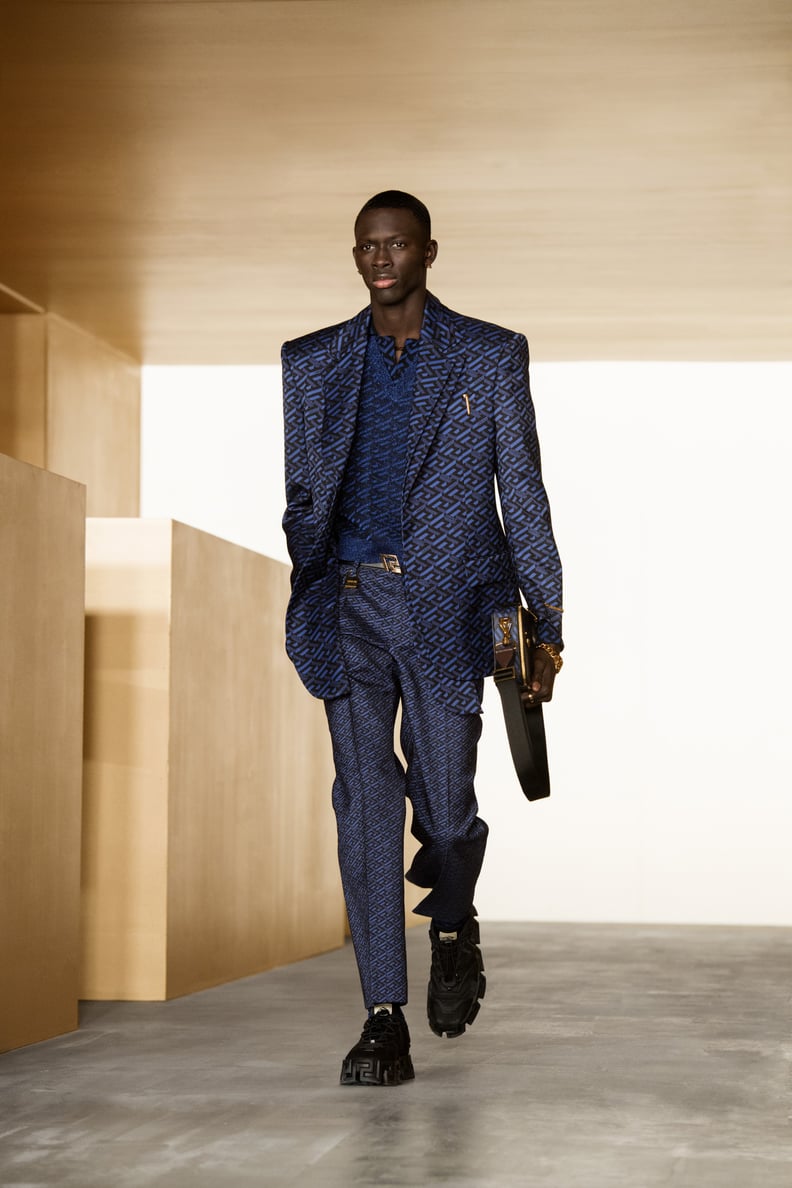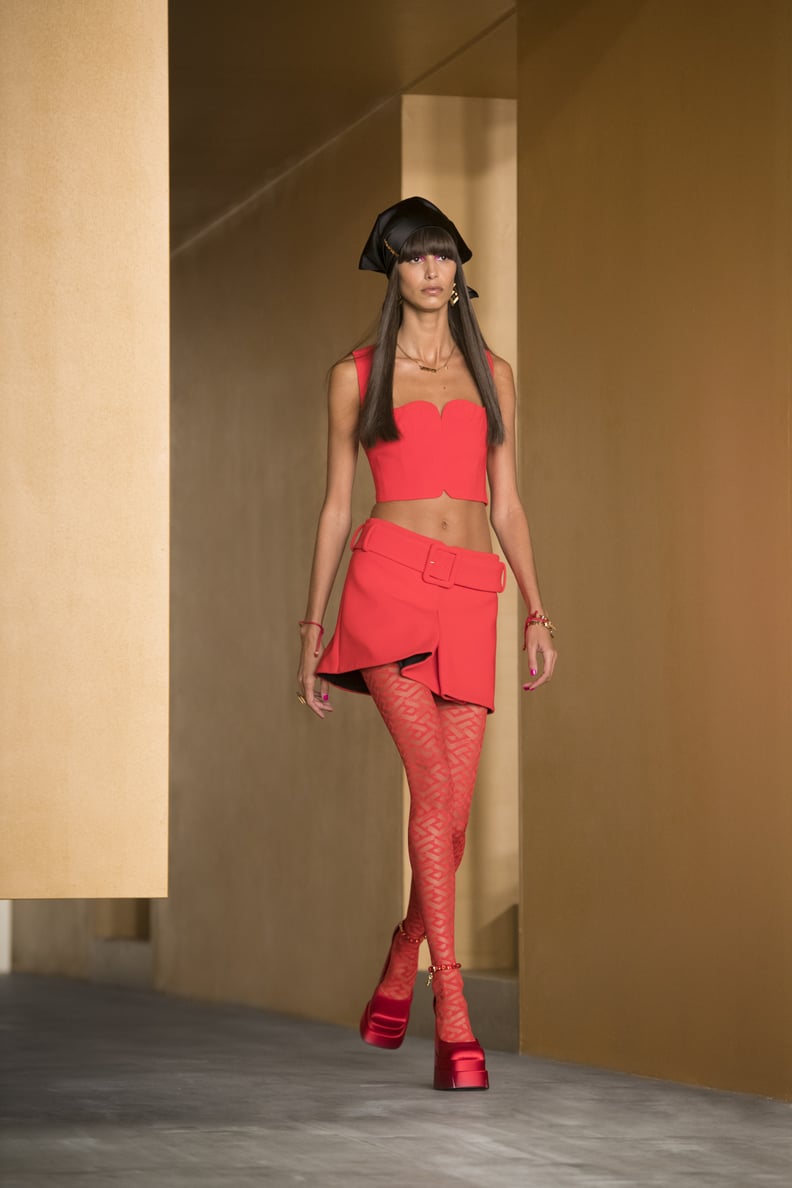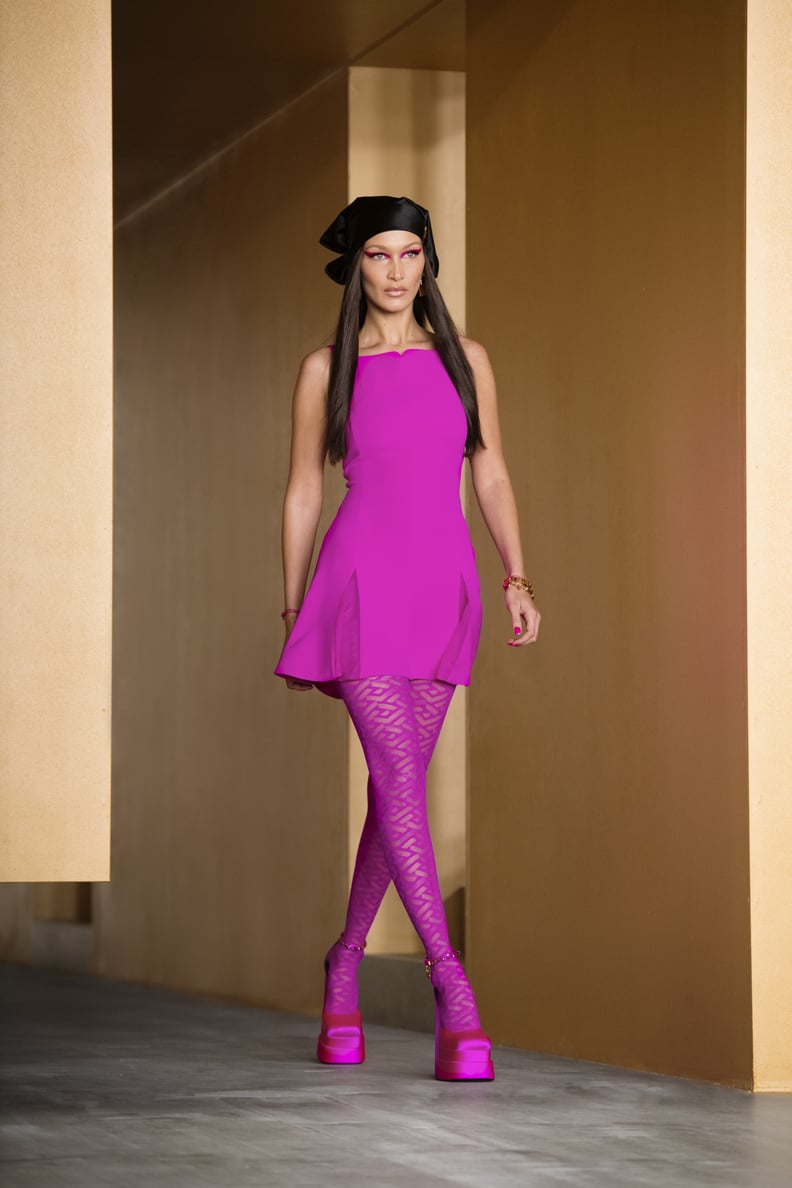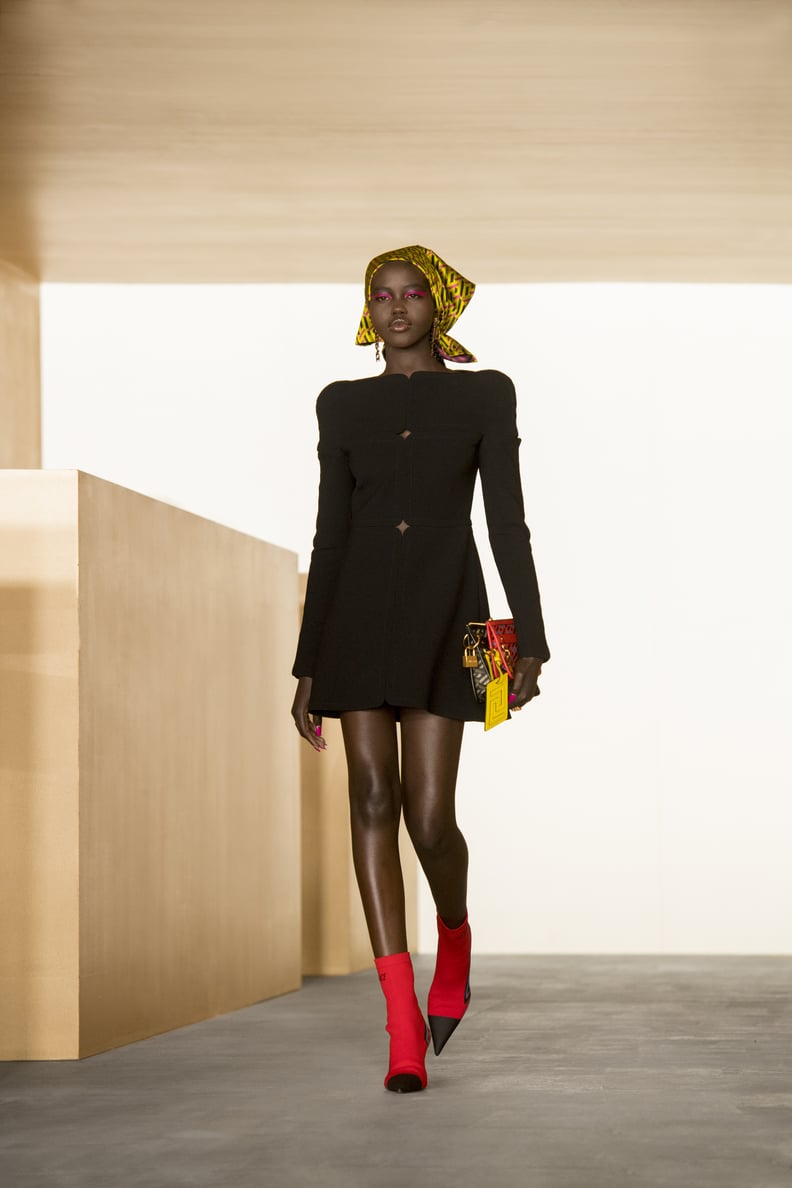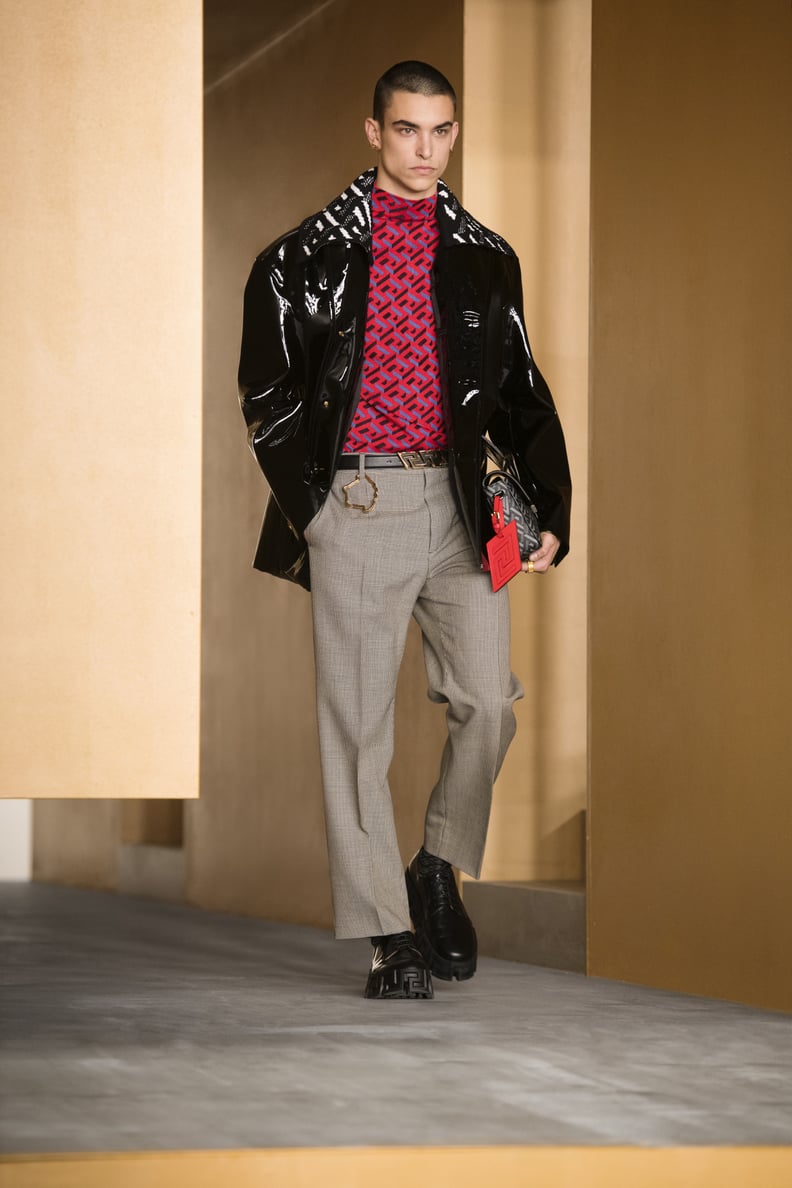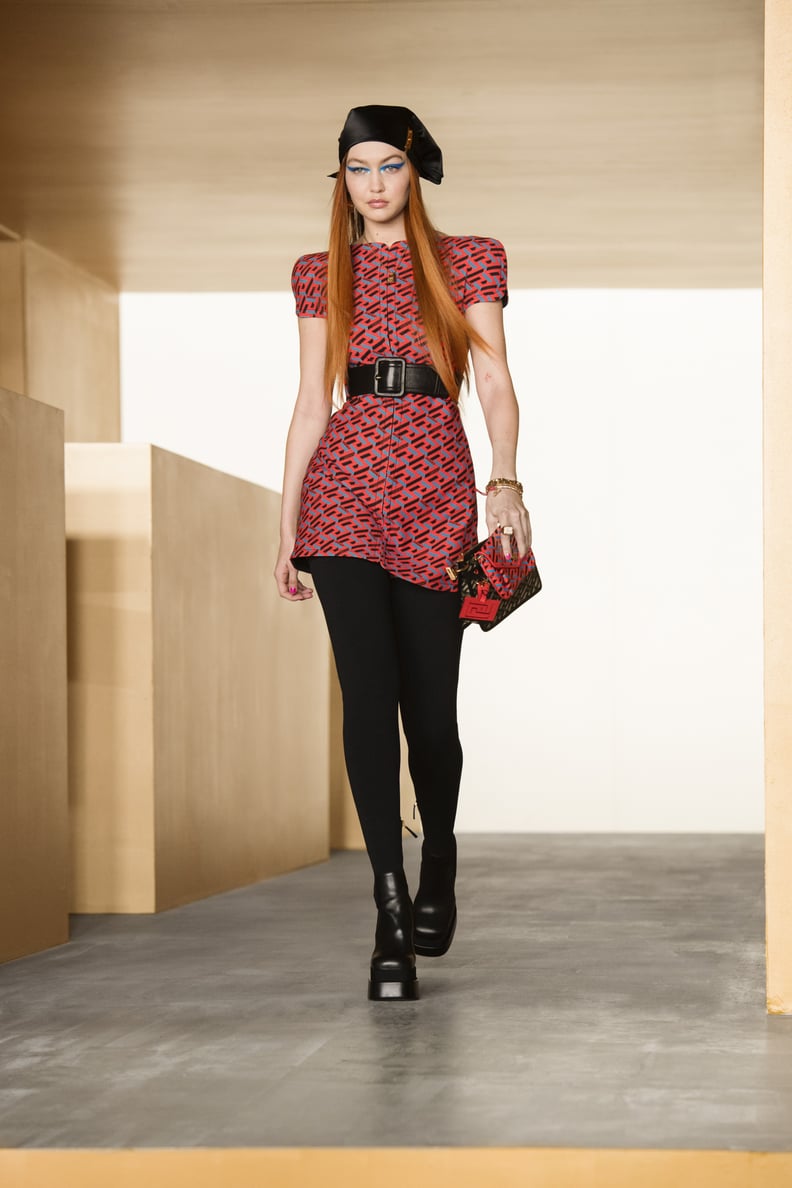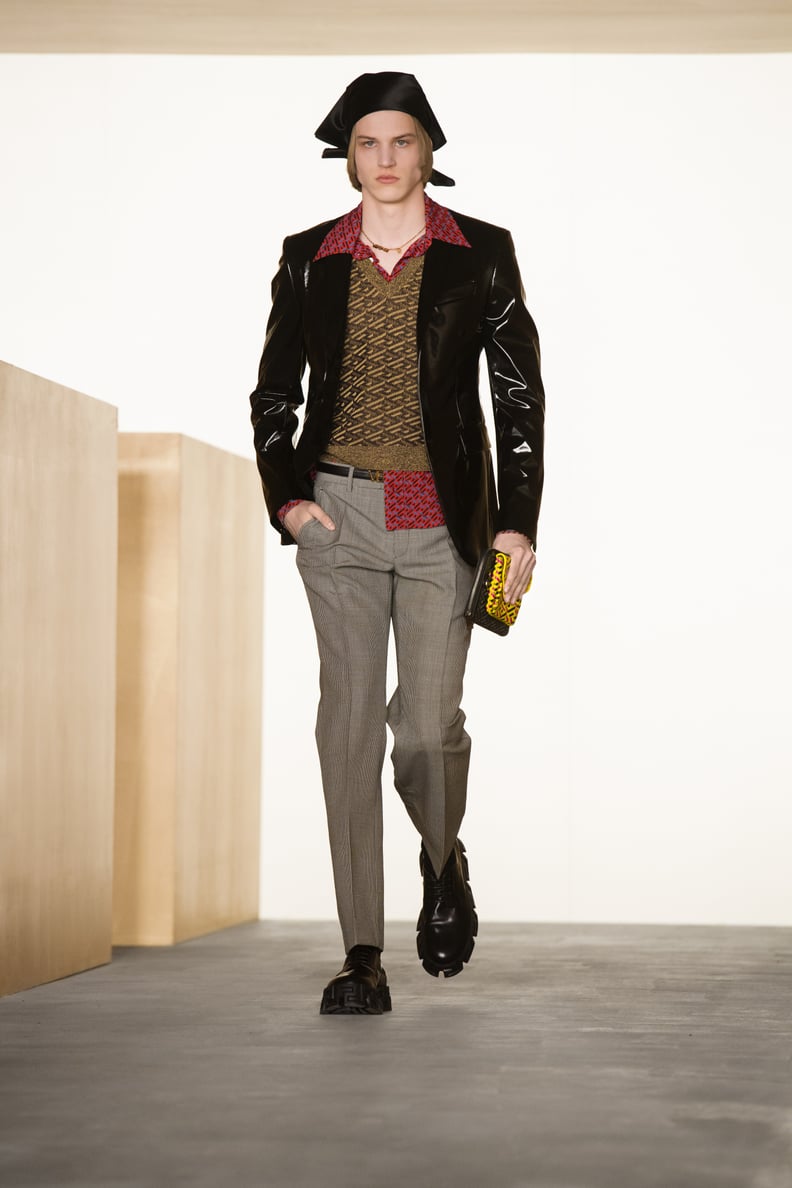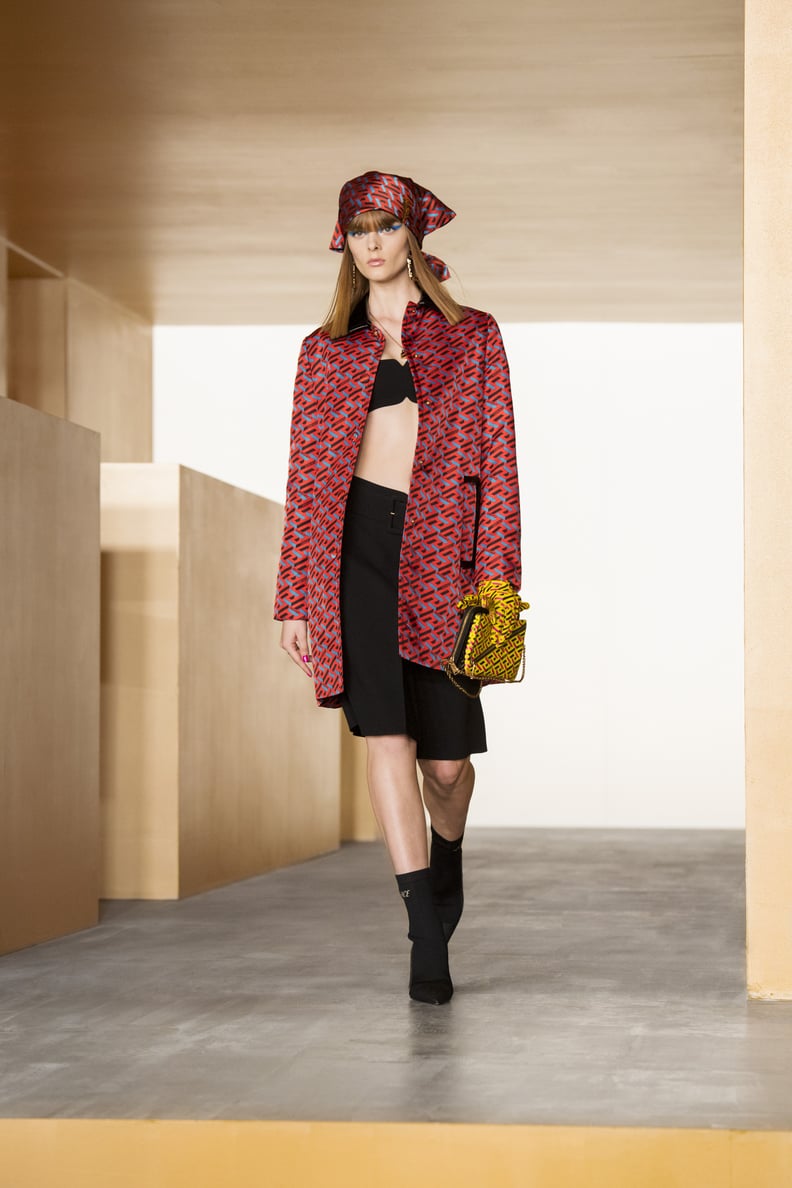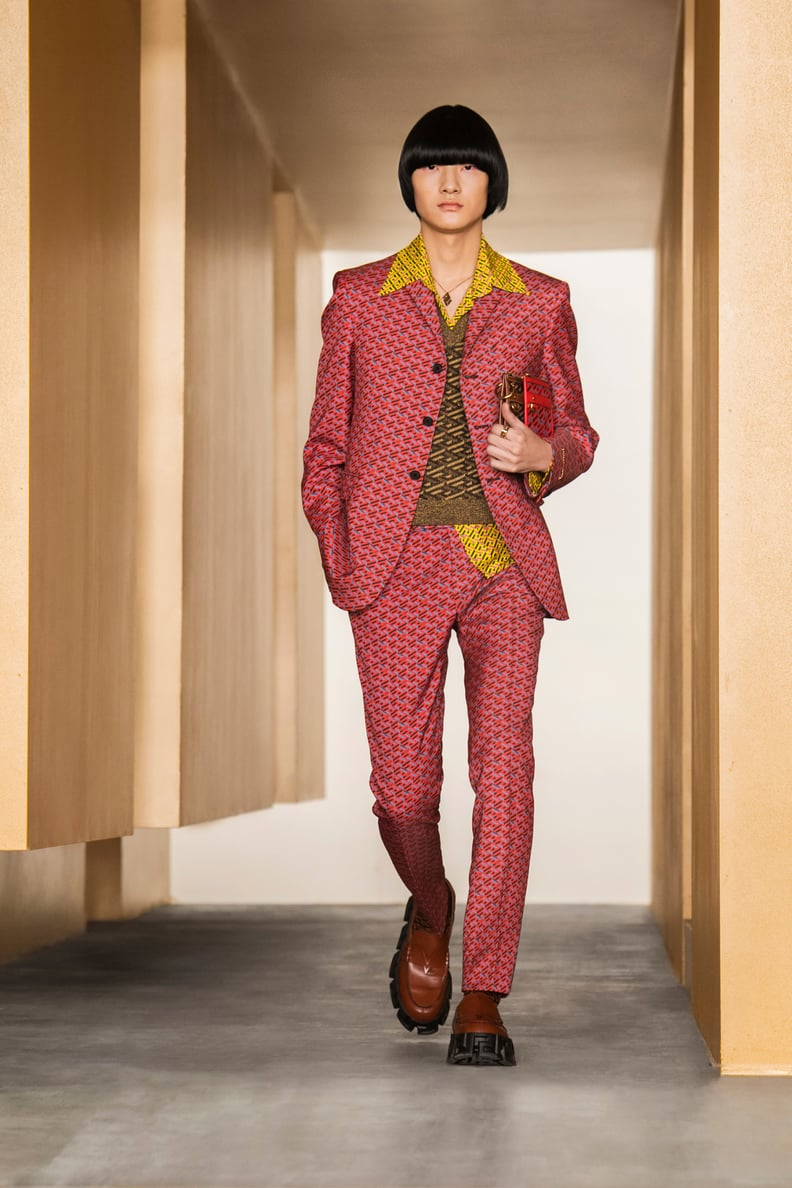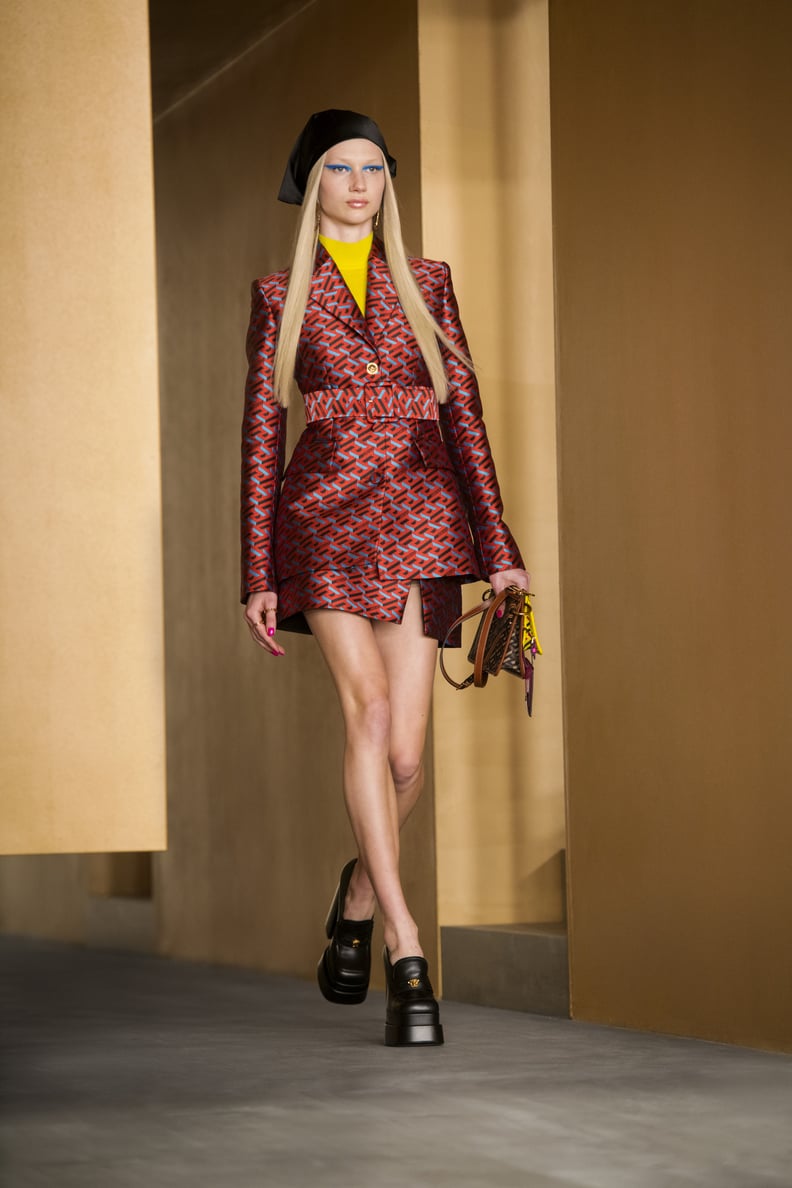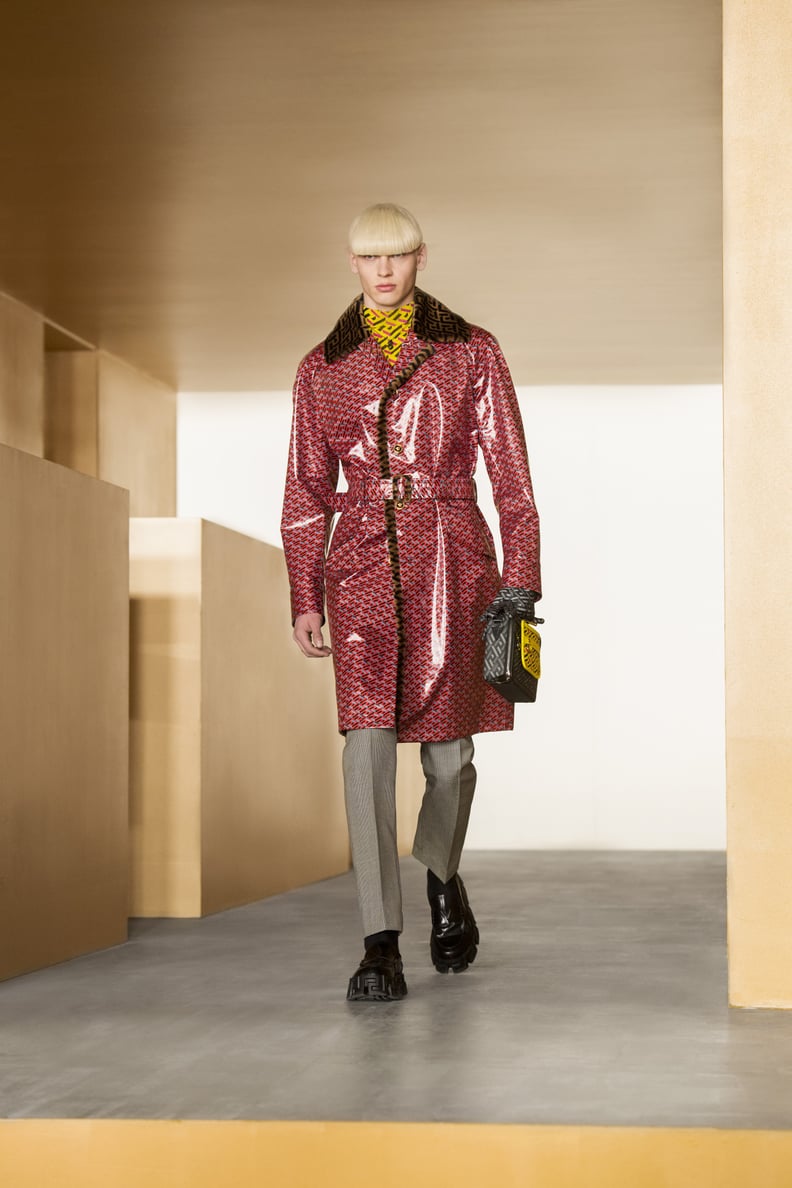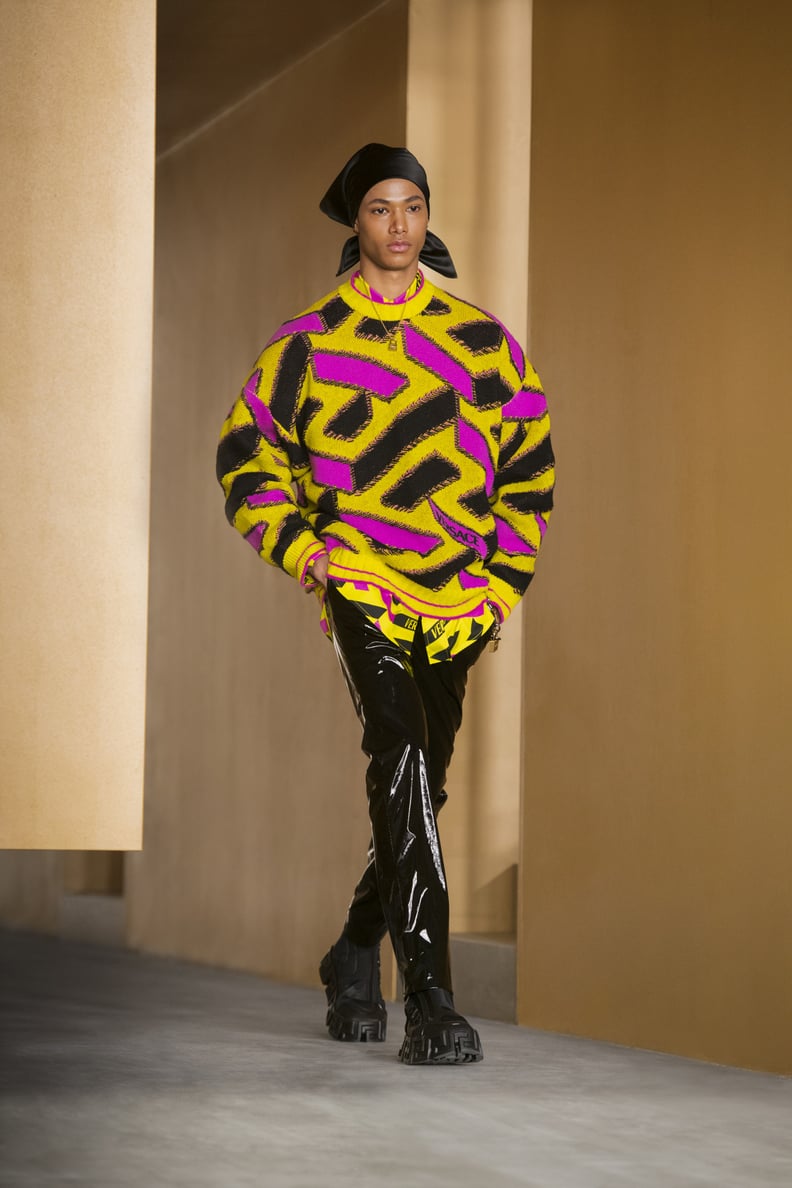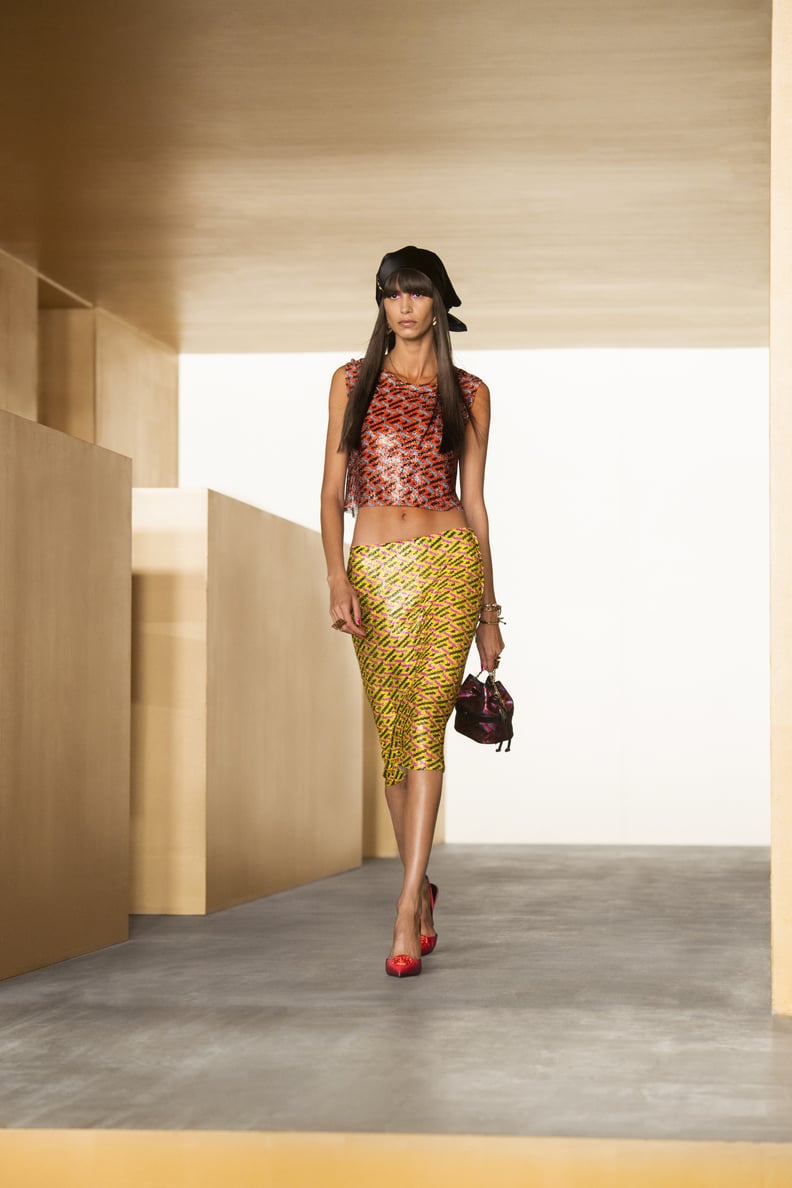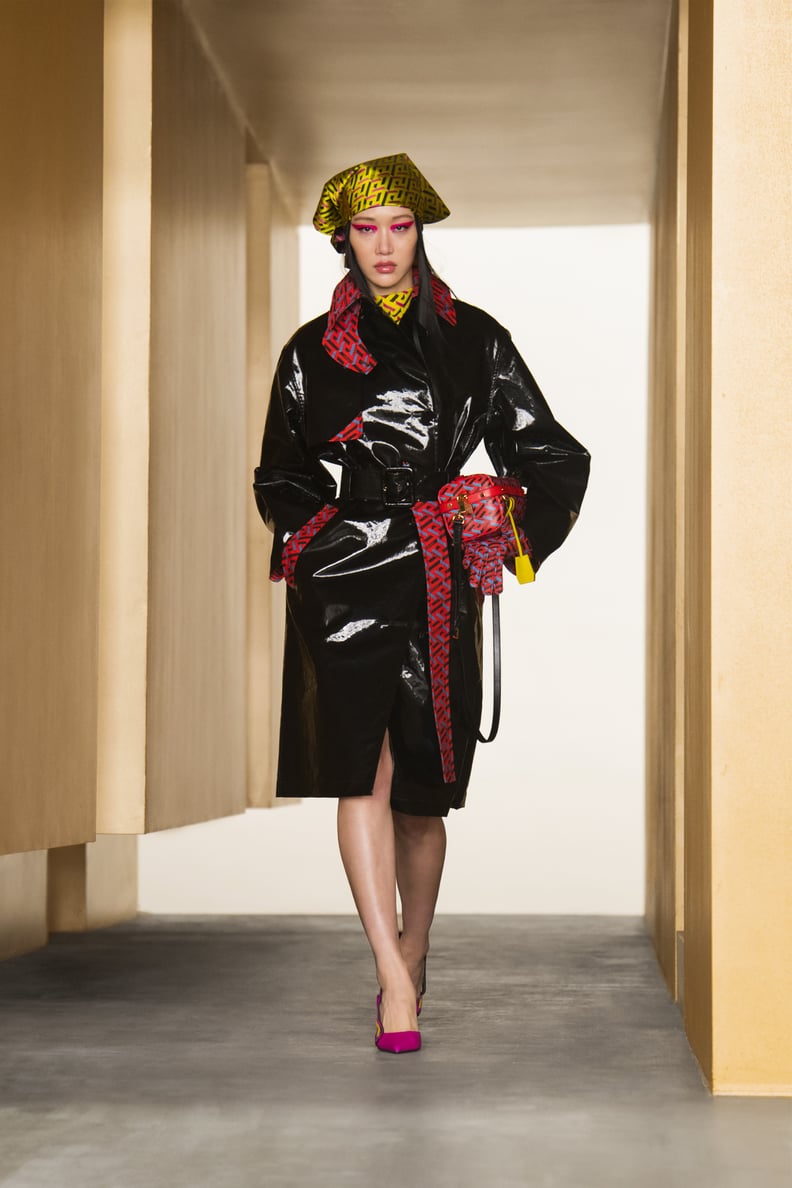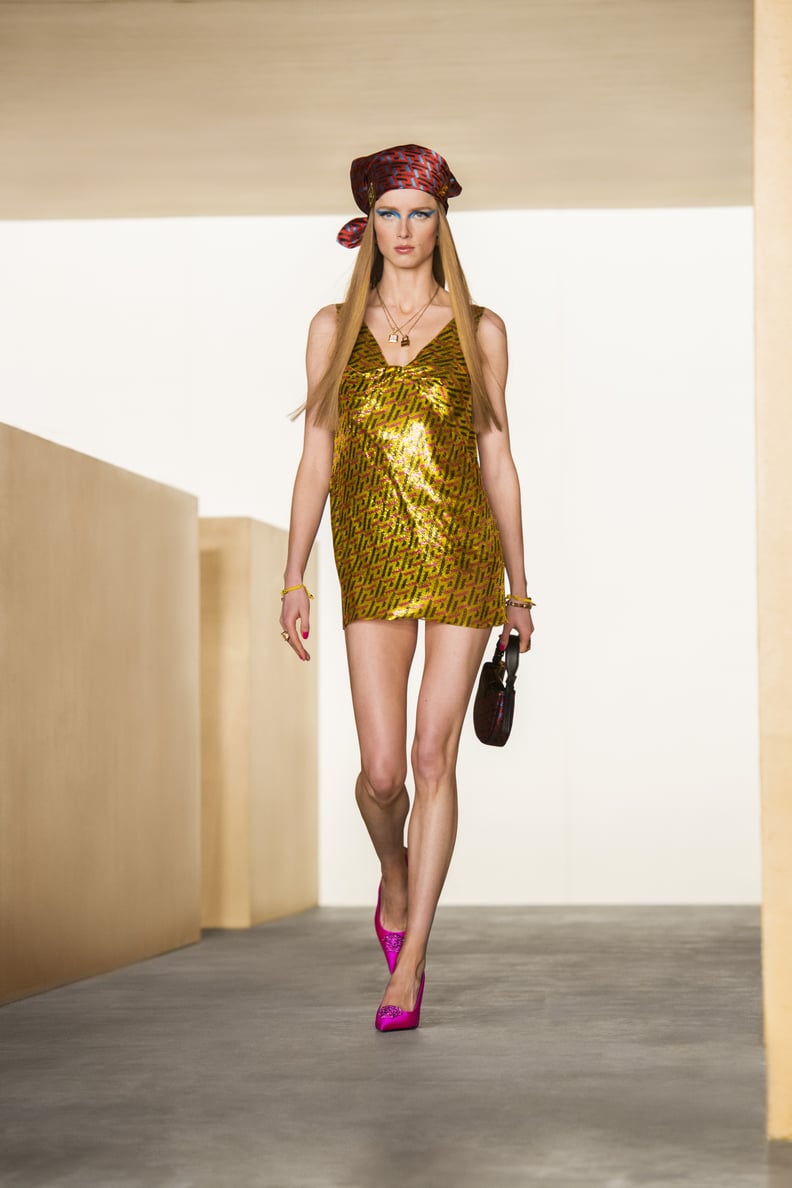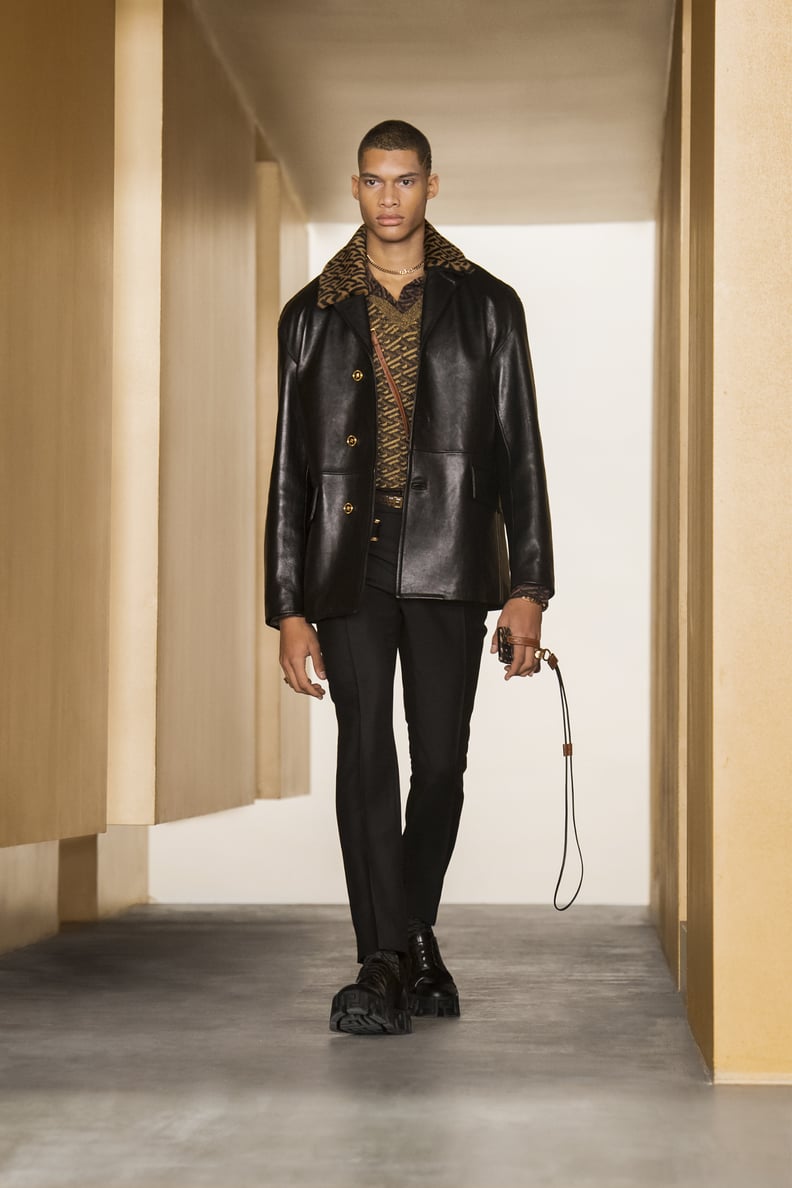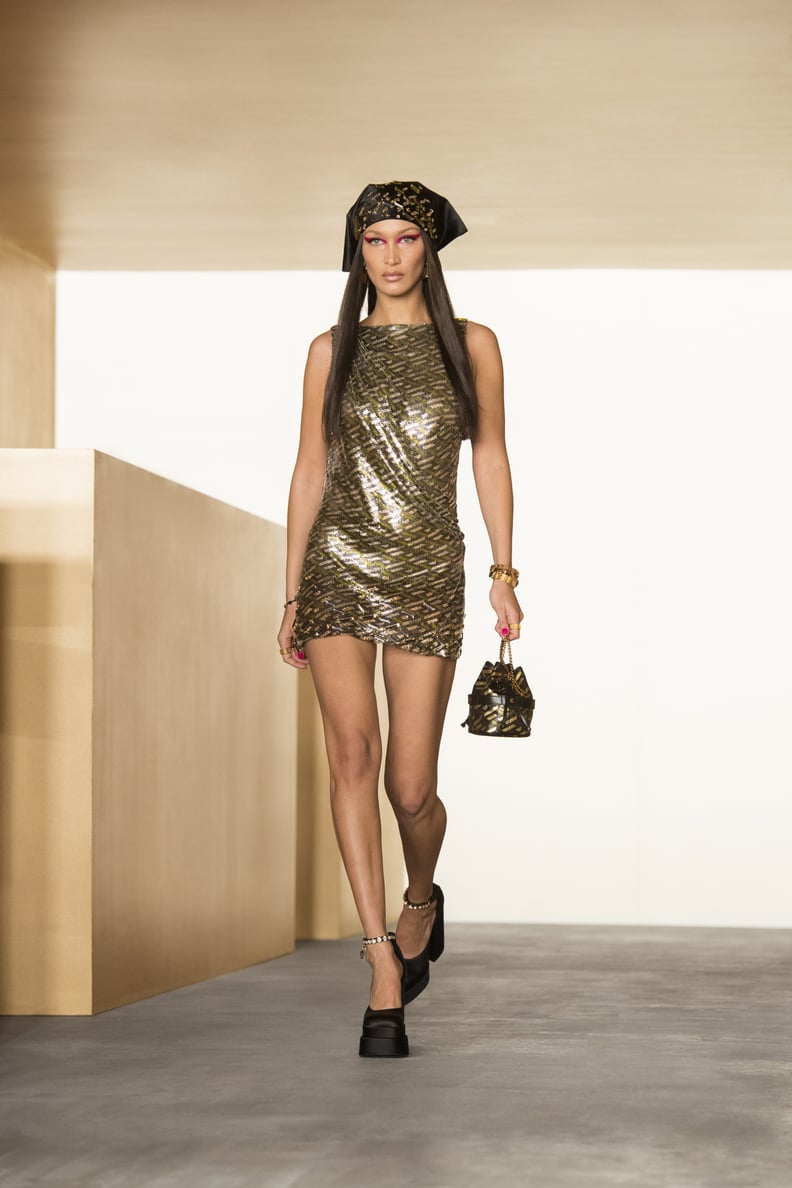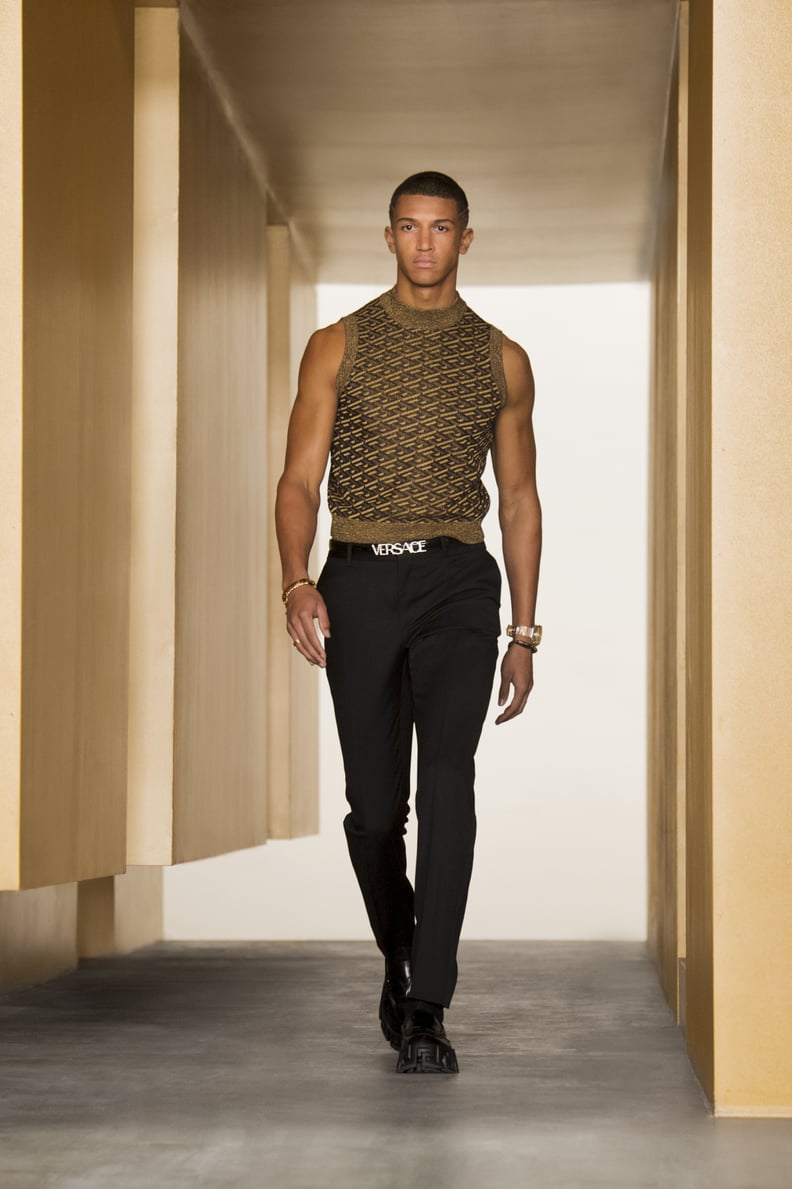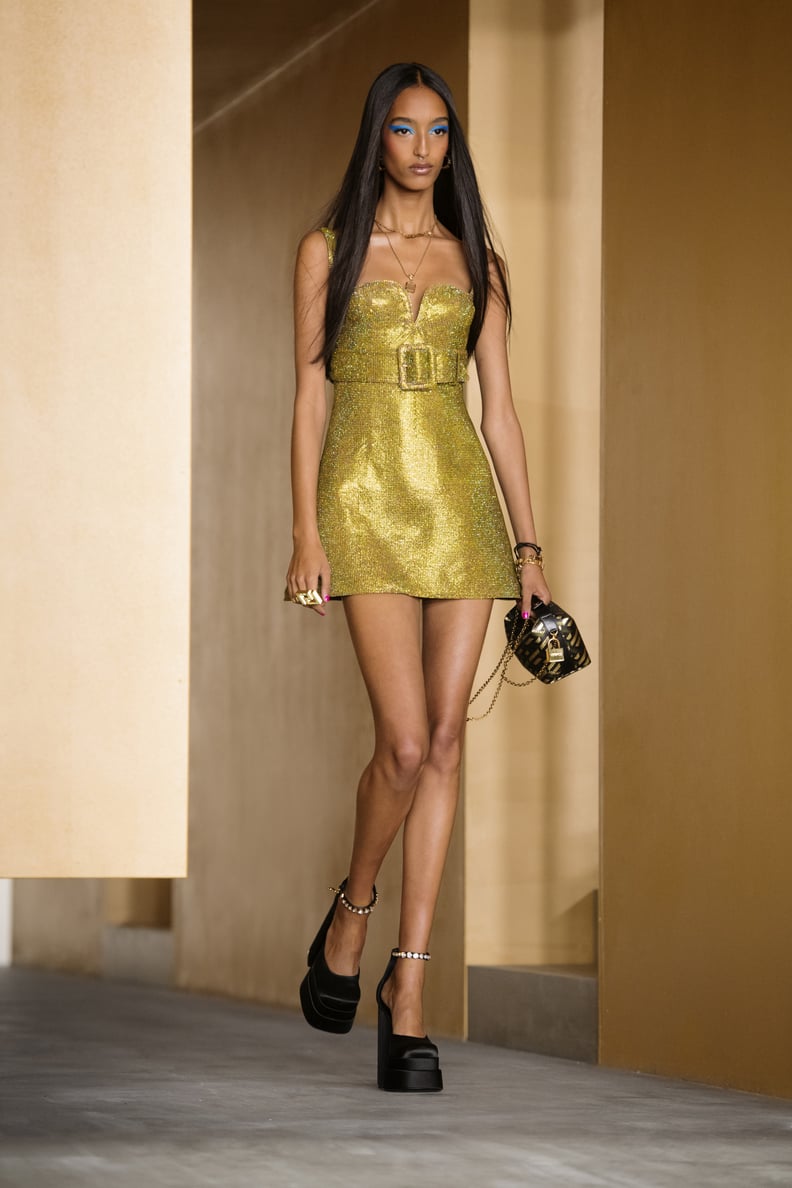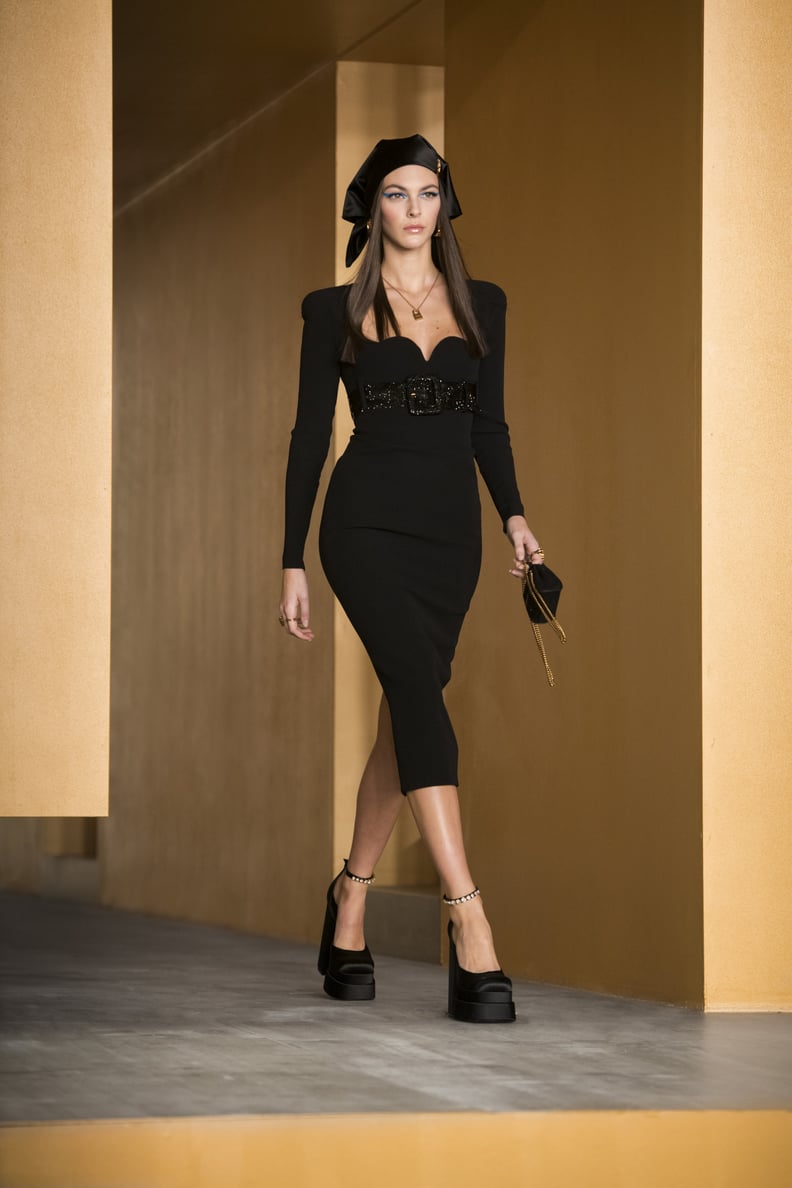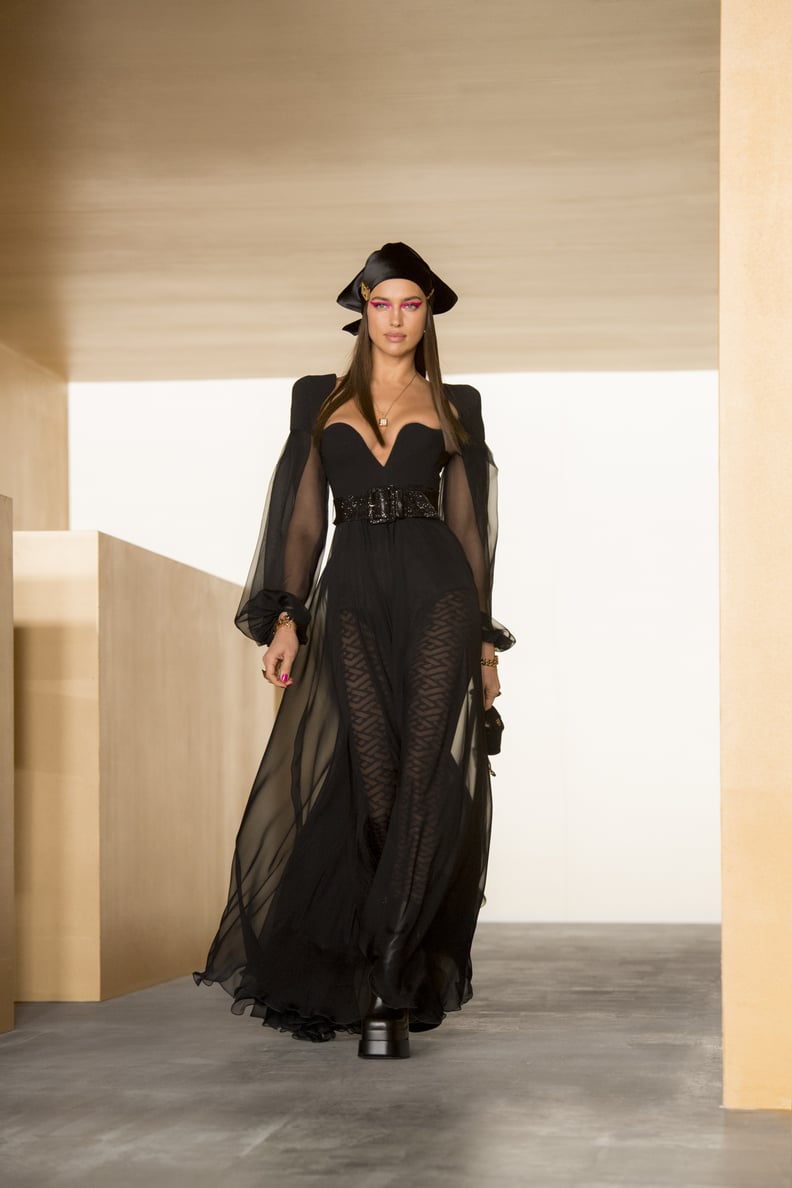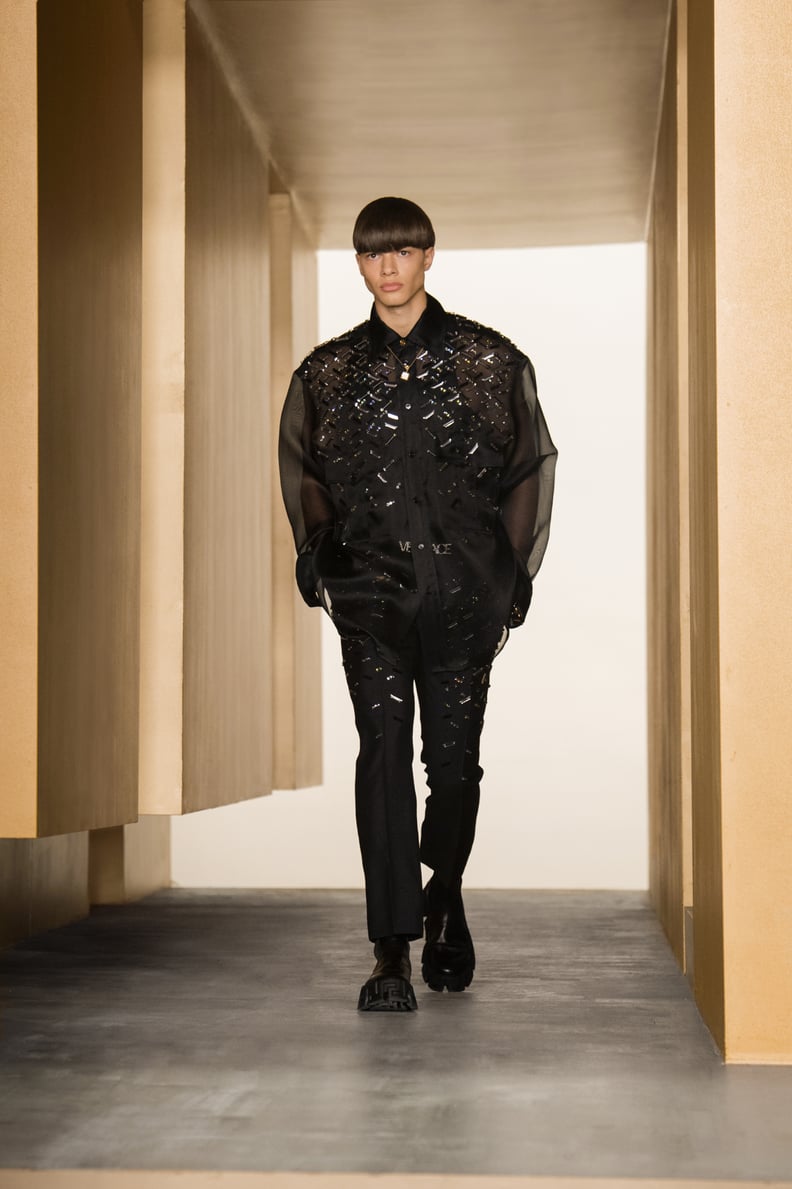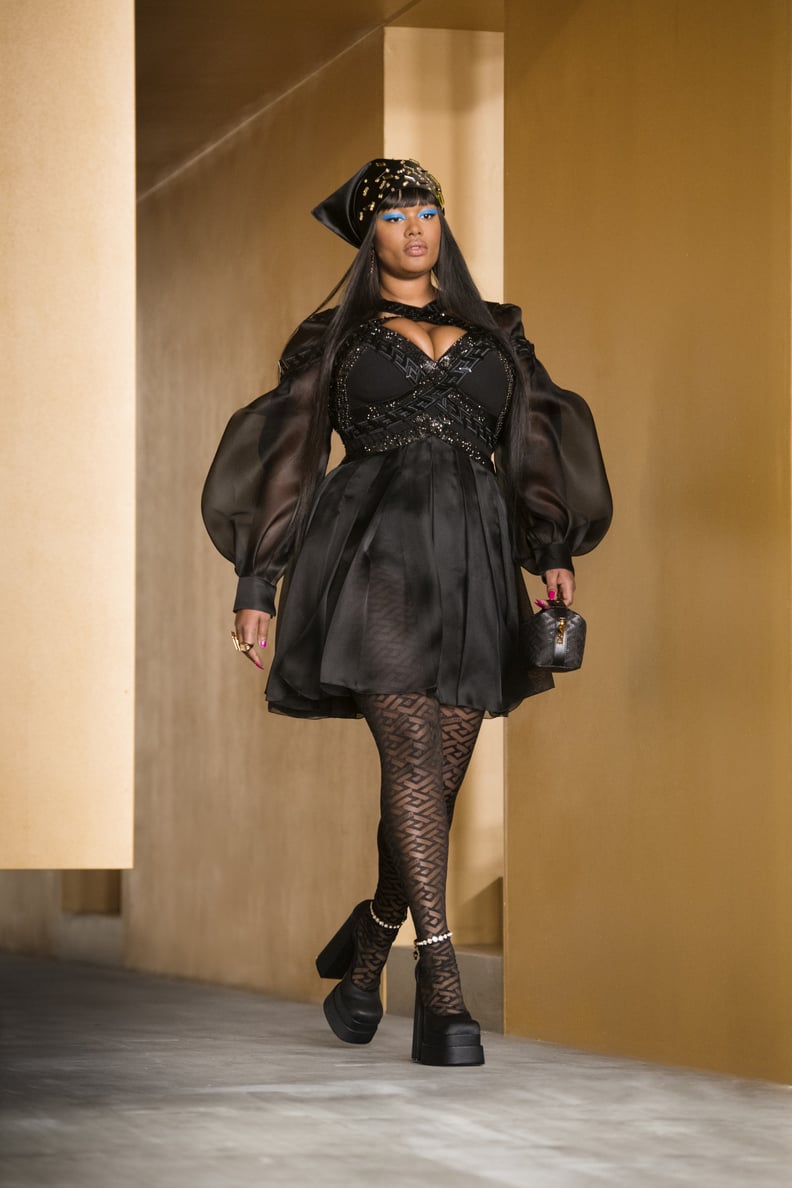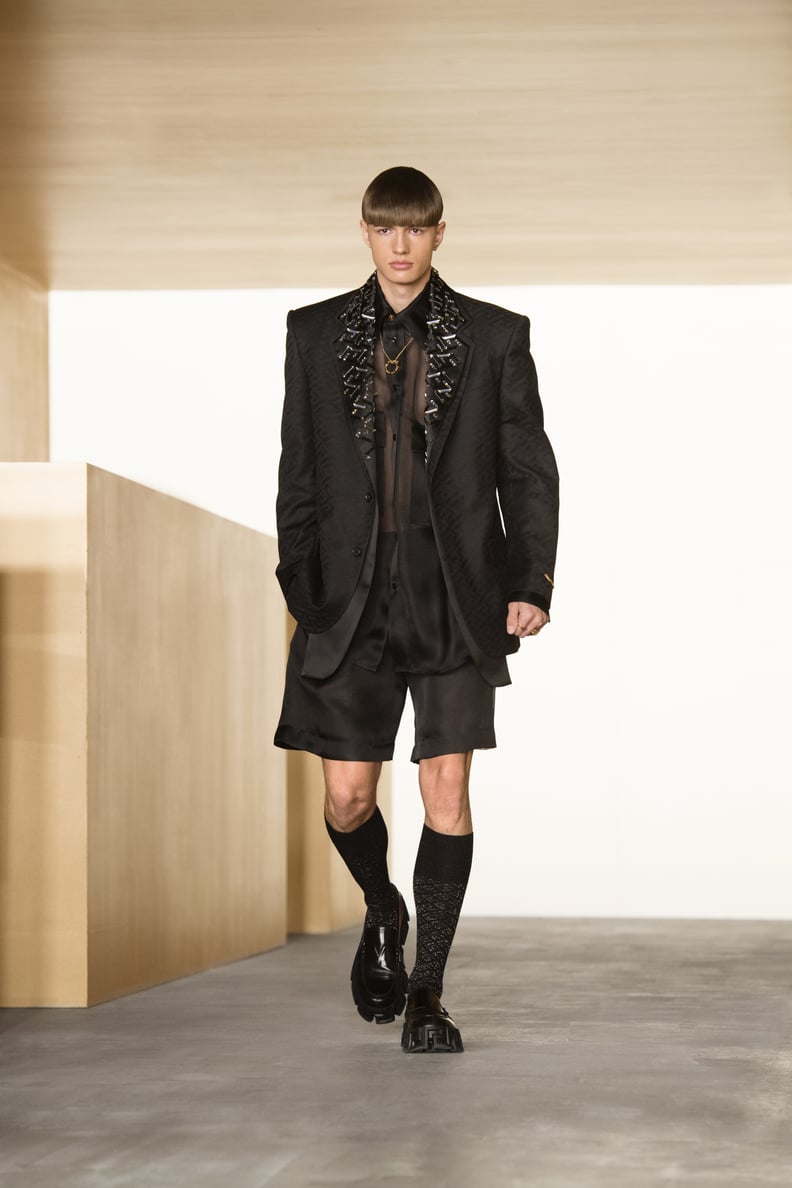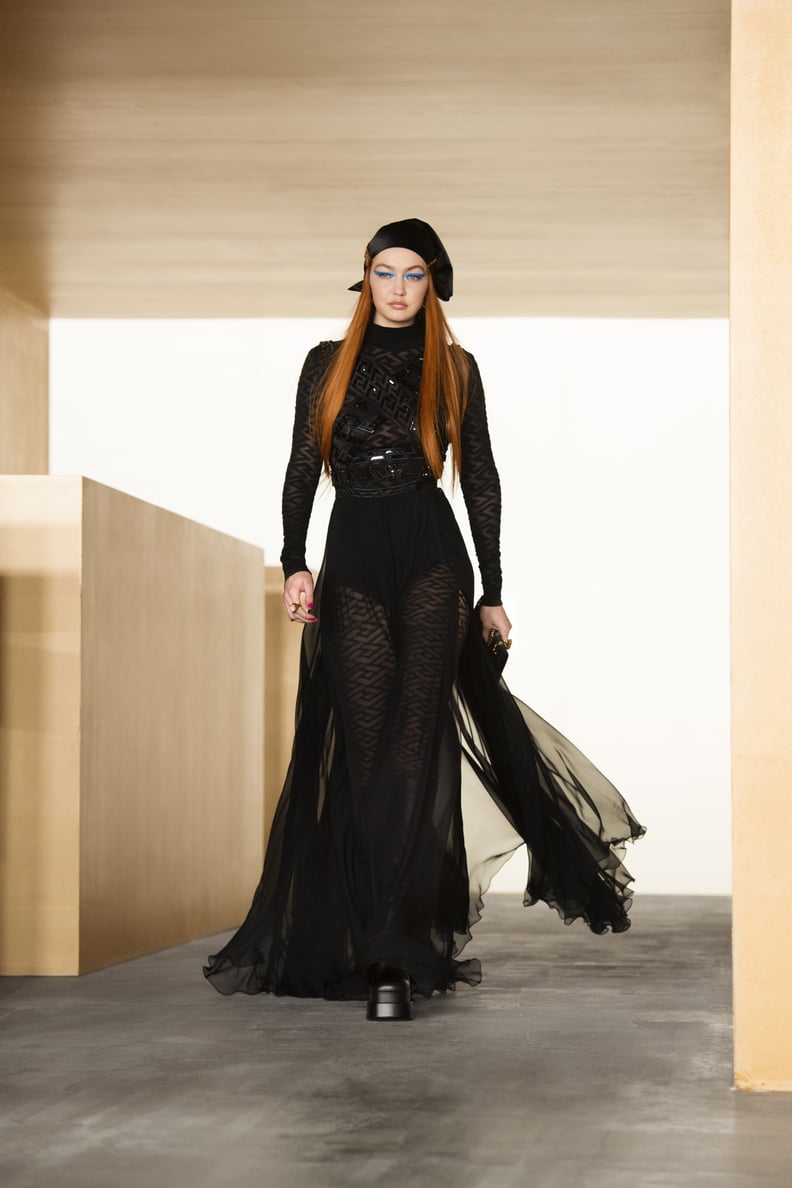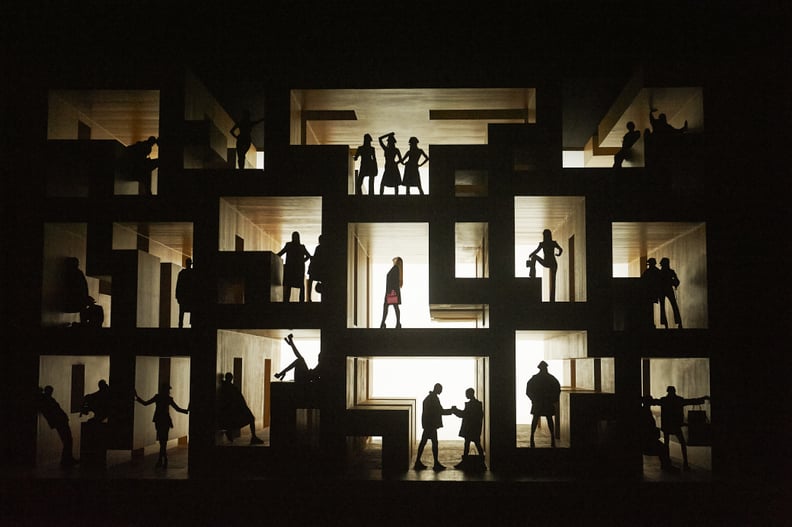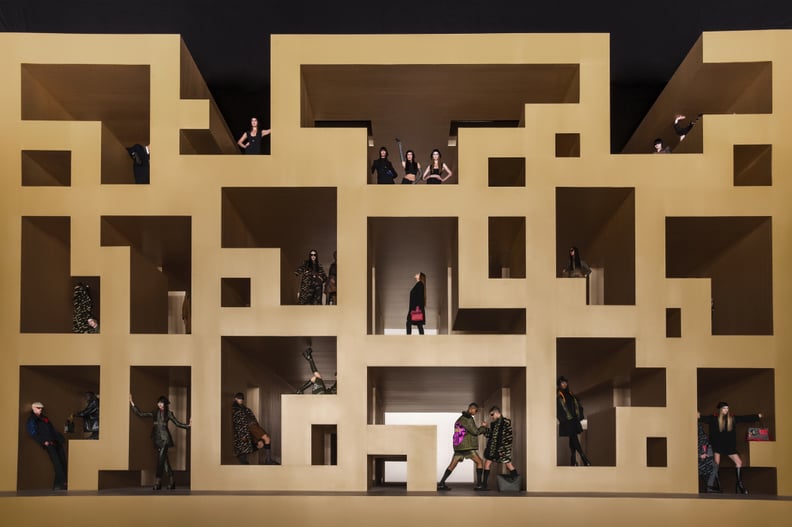 Versace Fall/Winter 2021 Fashion Show