The Significance of Biden-Harris Inauguration Day Designers
The Biden-Harris Administration Wore Historically Meaningful Outfits on Inauguration Day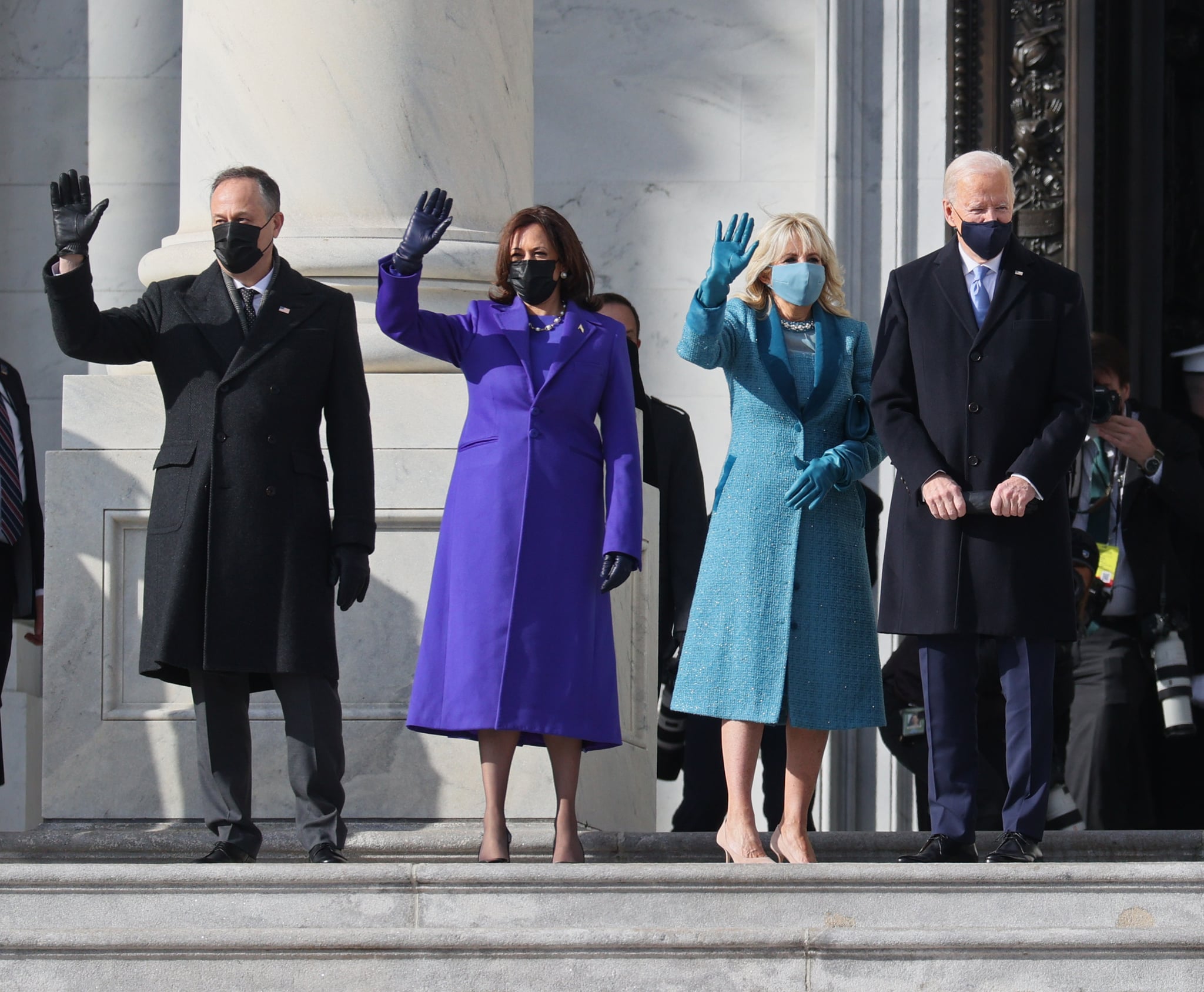 Image Source: Getty Images/Joe Raedle
In the lead up to Inauguration Day 2021, fashion designers remained relatively quiet about the outfits that we'd see on our new president and vice president. As it turned out, Joe Biden collaborated with Ralph Lauren on a suit for his swearing-in ceremony, reportedly made at Rochester Tailored Clothing in Rochester, NY. Ralph Lauren, a nonpartisan American brand, has been a go-to for both the president and his wife, Dr. Jill Biden at past events. Meanwhile, Jill has turned to sustainable designer Gabriela Hearst, as well as Fernando Garcia and Laura Kim of Oscar de la Renta, during the campaign, and chose to champion emerging talent in Markarian for her husband's inauguration.
Kamala Harris is perhaps the most notable topic of conversation when it comes to this year's inaugural fashion. Following the controversy about her recent Vogue cover, for which she dressed herself in her signature Converse and a tailored jacket, many Twitter users created buzz around the speculation that Harris would wear a traditional Indian sari, bearing cultural significance for the way she and Biden intend to stand for the minorities of the US. But Harris instead chose an electrifying purple coat in her power color, designed by Black LGBTQ+ designer Christopher John Rogers.
While many people feel that fashion does not have a place in the conversation while our country is going through a great deal of struggle and unrest, it is clear that there is a need and want for clothing that emits a positive message — and that extends to the Believe in Better merch the Presidential Inaugural Committee recently launched.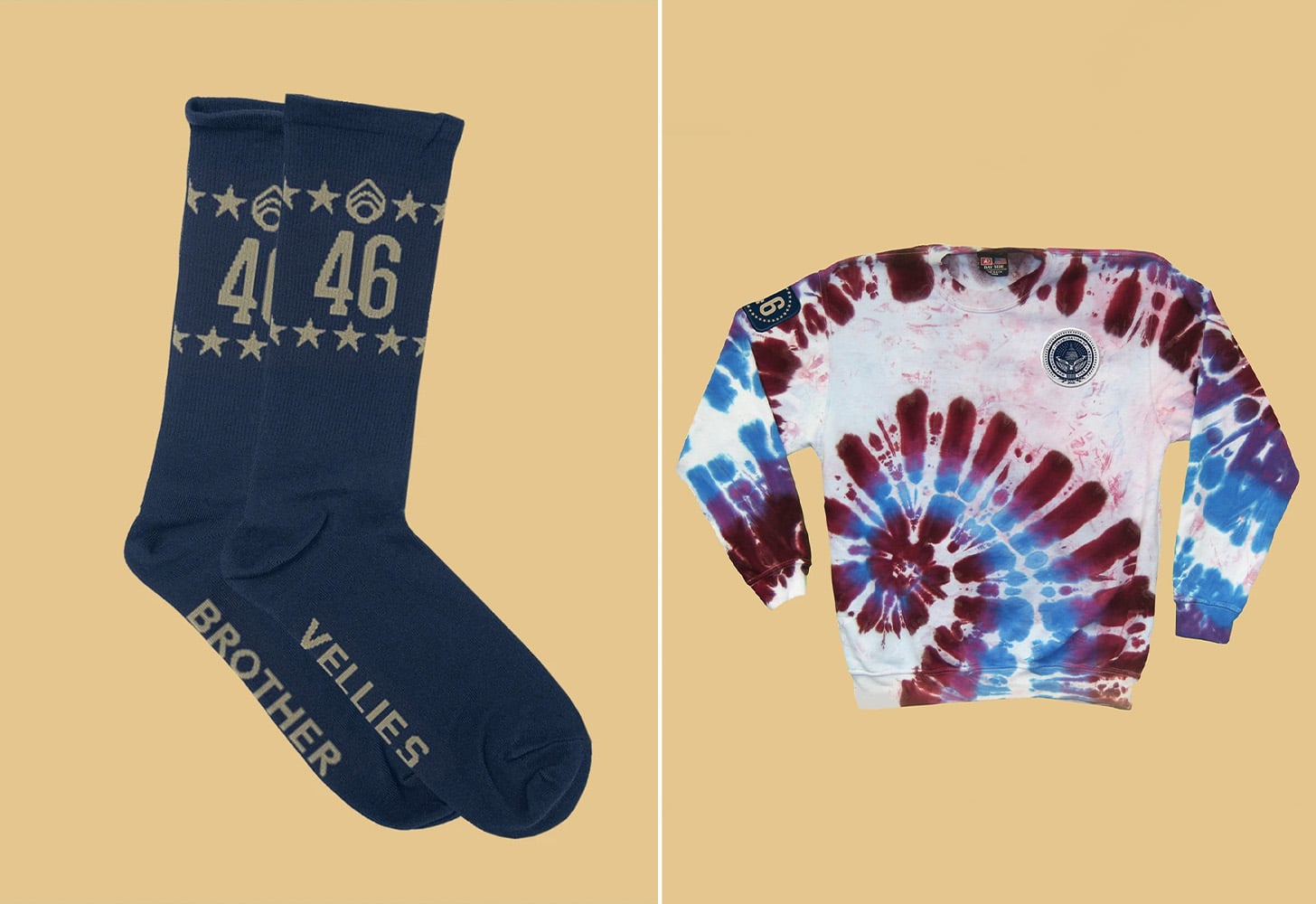 Image Source: Biden Inaugural Store
These pieces, which include designs from Gabriela Hearst, Aurora James, Roxanne Assoulin, and Prabal Gurung, are meant to unify and heal our nation, just as the official theme of the inauguration was "America United." While some continue to question the role that clothing plays in all of this, it's become clear from our nation's leaders, politicians, and activists that our outfits are an important display of our values. The Biden-Harris administration is well aware, and in the end, their looks were very much for the people on Inauguration Day. Through their outfits, they managed to champion up-and-coming artists, a historically significant label, and designers who represent the minorities of our country.