Kamala Harris Explains Why She Loves to Wear Converse
Kamala Harris's Husband Doug Emhoff Says She Wore "Chucks and Jeans" When They Met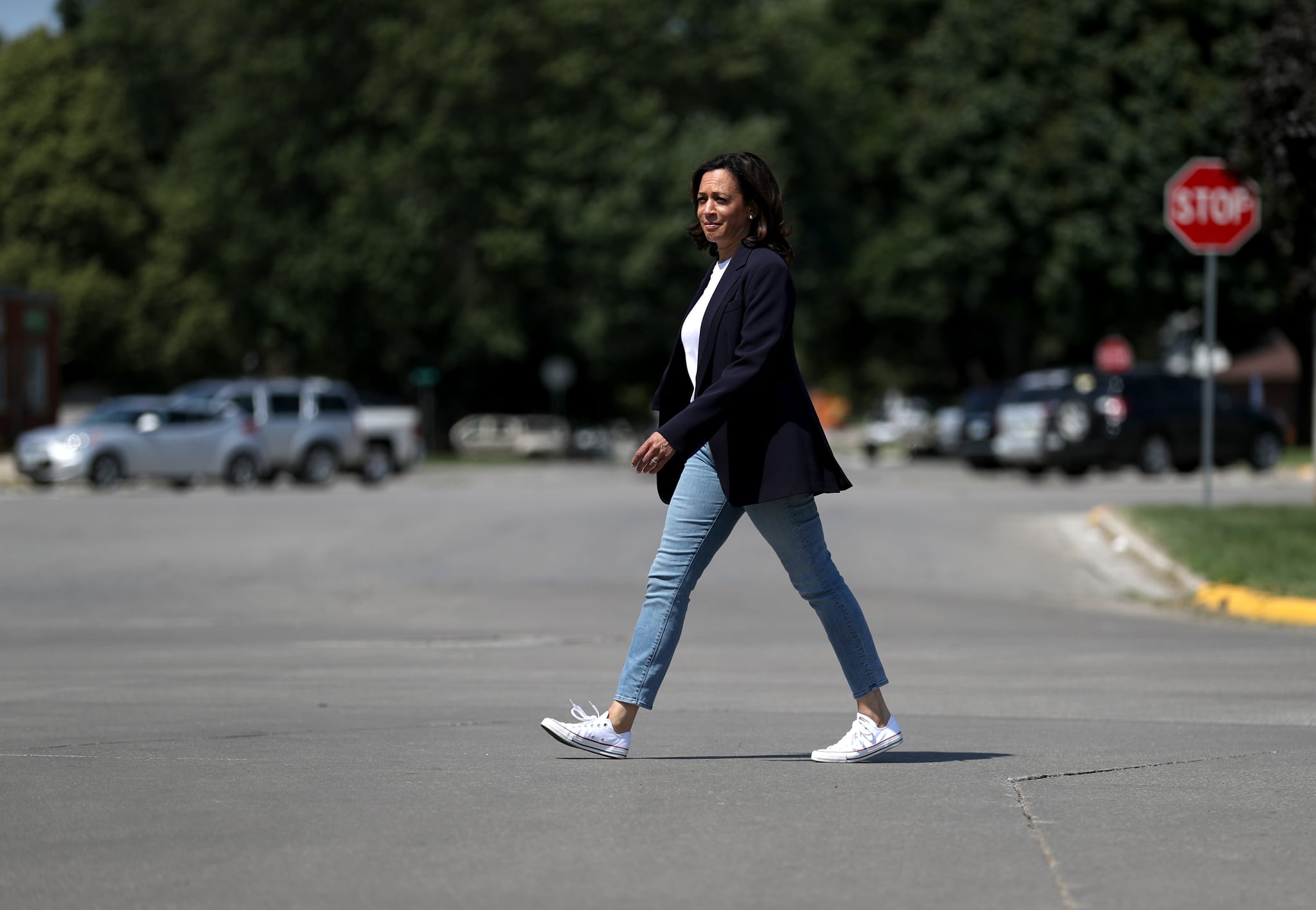 When Kamala Harris becomes vice president on Inauguration Day, she's going to accomplish a lot of firsts — including being the first office-holder to wear Converse sneakers while accomplishing her VP duties. During an interview on CBS News Sunday Morning, Kamala talked about her lifelong love for "Chucks," which her husband, Doug Emhoff, happily backed up.
"[Converse are] my casual go-to," Kamala explained. "You know, I grew up with Chucks. I just love them. They're comfortable." Doug joked she has "several closets full of them" ("He's exaggerating," Kamala responded) and she didn't start wearing the shoes on the campaign trail. "When I met her, it was Chucks and jeans," he said.
Indeed, Kamala's Converse connection has followed her all the way to the White House, including her February Vogue cover which was released last weekend. For Doug, the sneakers are an extension of his wife's "down-to-earth" personality: "People ask me all the time, like, 'What's she really like?' I said, 'She's shockingly normal.' I think that is really an extension of who she really is."