How to Dress Like a Tonys Host, According to Ariana DeBose's Stylists
The best part about dressing the host of the Tony Awards? You have plenty of opportunities to bring your dream mood board to life. For the big night, Ariana DeBose stepped into the hosting spotlight, and stylists Zadrian Smith and Sarah Edmiston (professionally known as Zadrian + Sarah) outfitted the Oscar winner in a series of head-turning ensembles.
"It's not one look — for us, it was seven," Smith tells POPSUGAR. "The running theme for this, because it's Broadway, was drama. It really allowed us to lean into the theatricality of the moment."
The duo collaborated with Boss on this endeavor, working closely with the brand and its new creative director, Marco Falcioni, to craft a "very cohesive narrative" through DeBose's various outfits. Edmiston reveals that the Boss team hand carried the garments from Germany because of worries they wouldn't make it otherwise.
"We also had five different tailoring teams working around the clock to finish all the pieces to perfection," Edmiston shares. "And everything is custom."
They explored the themes of joy and theatricality through interesting cutouts, angular lines, and vibrant hues like grape and electric pink.
"Always on this team, we are hoping to send a message of inclusivity," Smith says. Edmiston adds: "And optimism — it's so important to us that everyone feels celebrated and like they can be a part of the story we're telling."
Ahead, Smith and Edmiston walk through their creative process, how to get red carpet ready, and the items they always have on hand in case a fashion emergency strikes.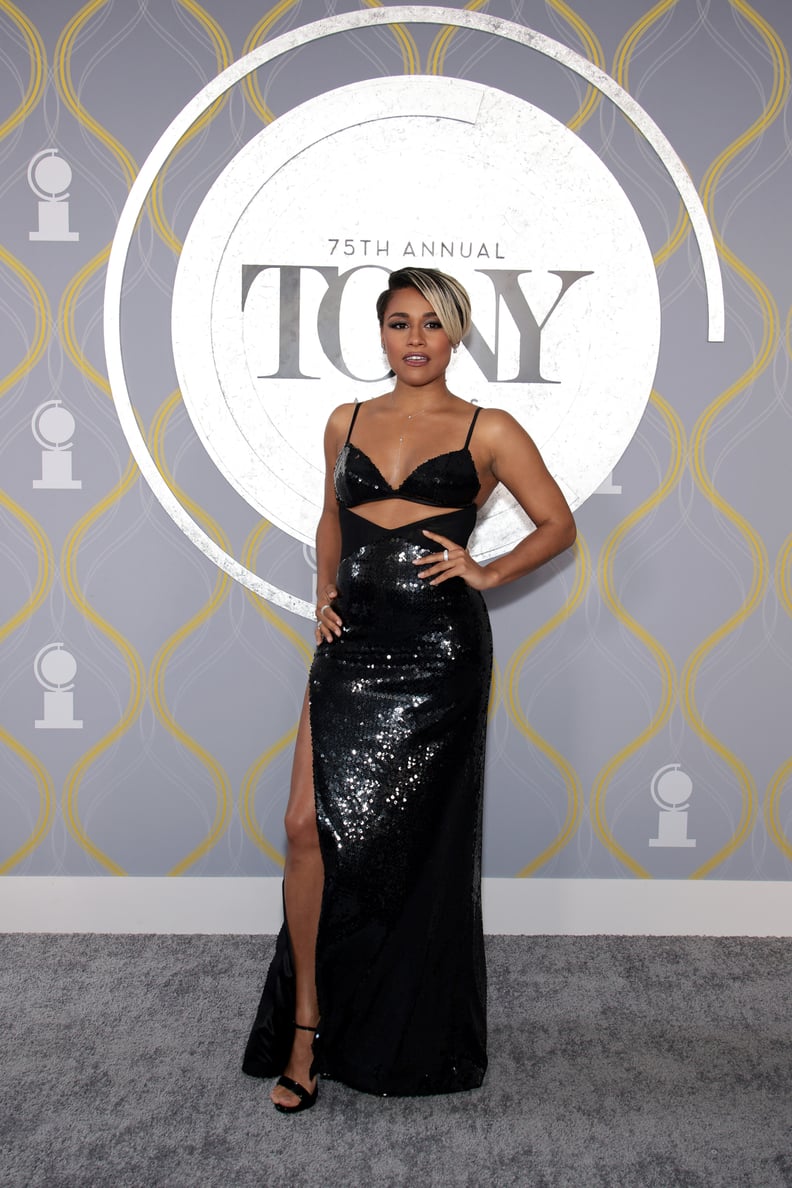 On Nailing a Red Carpet Look
POPSUGAR: What factors do you consider when choosing an outfit for a red carpet in general?
Zadrian Smith: Ariana is such a fashion girl now, so we're thinking about how we can level it up, how we can surprise people and do something different than what we've done before.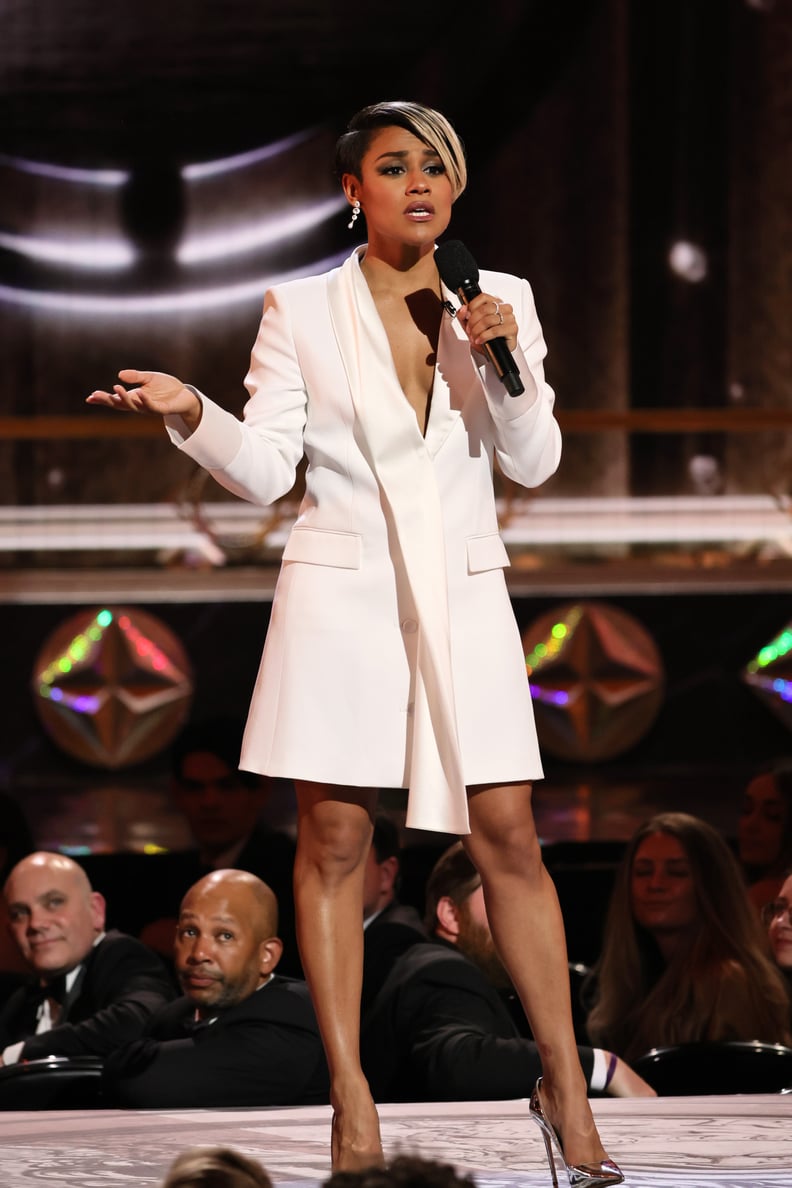 On the Importance of a Good Tailor
PS: What's one expert style hack you always share with your clients?
ZS: [It all comes] back to tailoring. You have to have a good tailor, and you have to do a final fitting. It's the difference between something looking polished and sloppy, even if the clothes are beautiful.
On Dressing Like a Tonys Host
PS: How did you go about selecting a look for the award show?
Sarah Edmiston: We wanted to create something that felt very relevant and appropriate for Ariana as she comes back to her community and is center stage in front of her peers, as Broadway is truly her heart.
ZS: Now for performances, you always have to think functionality and fashion: how will a look move, will she be flying through the air, what does the backdrop look like, and can she dance in it?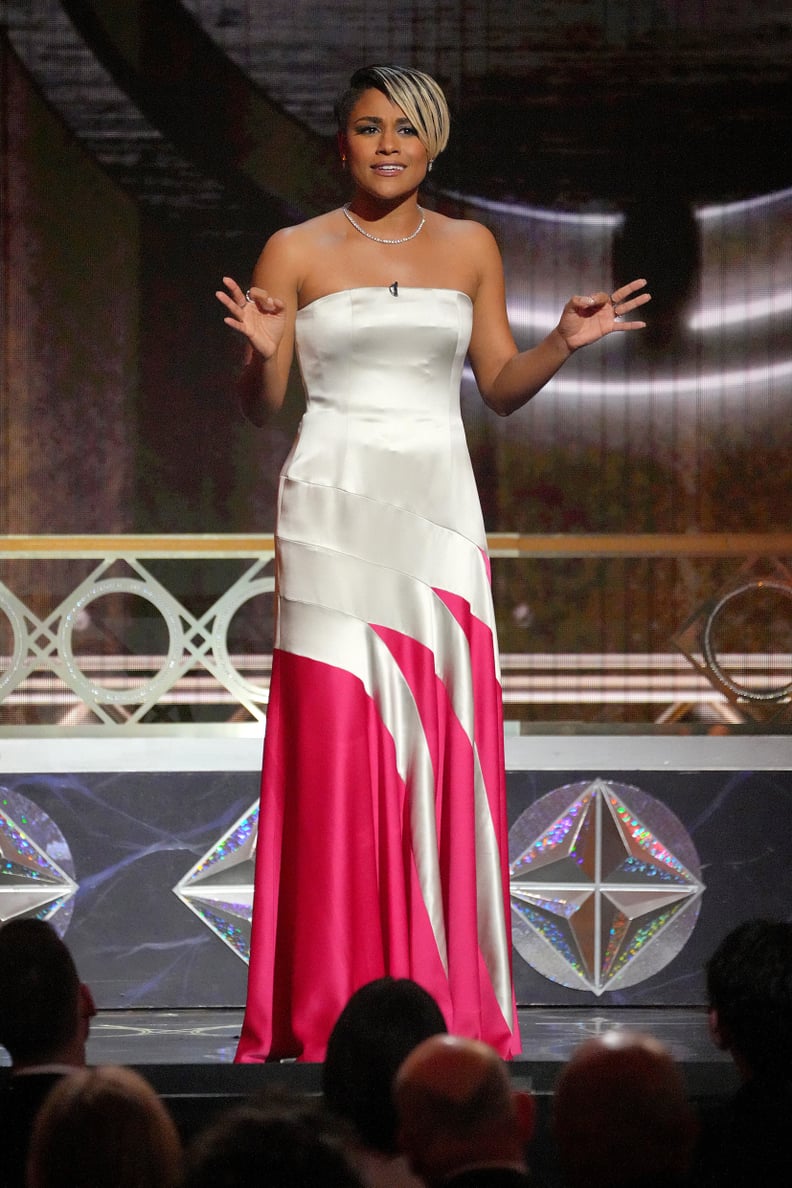 On Always Being Prepared
POPSUGAR: What items do you always keep on hand? Any tips for avoiding red carpet fashion emergencies?
ZS: We carry everything from undergarments to a mini printer for real-time photos to a first-aid kit and belt-hole puncher. We also always have a tailor with us for live shows — it takes the stress levels down.