Ariana DeBose Is Developing a Bisexual Latinx Rom-Com
Oscar Winner Ariana DeBose Is Developing a Bisexual Latinx Rom-Com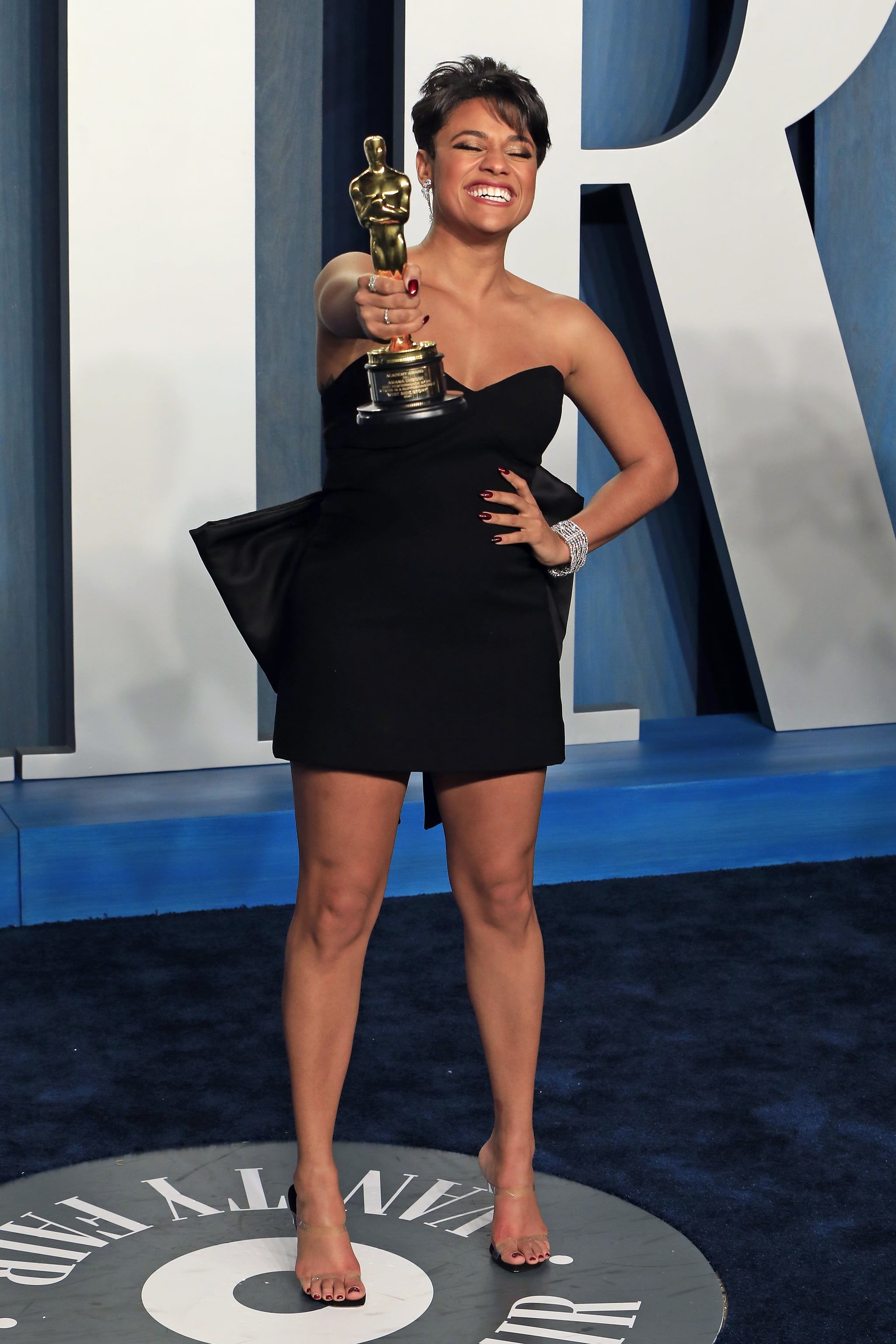 Ariana DeBose is signing on to a new rom-com, right after her historic Oscar win. Deadline reported that DeBose will executive produce the movie "Two and Only" and that it's being developed as a star vehicle for the multihyphenate.
The screenplay is by Latina and LGBTQ+ writer Jen Rivas-DeLoose, who also worked on Netflix's "Selena" series. The movie is described as "My Best Friend's Wedding" with a bisexual Latinx POV. Rom-com fans will remember that "My Best Friend's Wedding" — in addition to delivering iconic performances from Julia Roberts, Cameron Diaz, Dermot Mulroney, and Rupert Everett — also had a perfect musical moment when the cast sang "I Say a Little Prayer." If this movie has one, too, DeBose definitely has the musical chops to pull it off.
In March, DeBose won the Oscar for best supporting actress for her role in Steven Spielberg's "West Side Story." She said in her acceptance speech, "Now you see why Anita says, 'I want to be in America,' because even in this weary world that we live in, dreams come true."
DeBose is the first openly queer woman of color and the first Afro-Latinx person to win an acting Oscar. She said at the time, "To anybody who has ever questioned your identity or you find yourself living in the gray spaces, I promise this: there is indeed a place for us."
The actor has a full plate ahead of her. She's set to appear in Marvel's "Kraven the Hunter" movie with Aaron Taylor-Johnson and Christopher Abbott. She'll also star in the thriller "I.S.S." as an astronaut on the International Space Station. DeBose is also a member of the star-studded cast of "Argylle," which also includes Henry Cavill, Sam Rockwell, Bryce Dallas Howard, Bryan Cranston, Catherine O'Hara, John Cena, Samuel L. Jackson, and Dua Lipa.