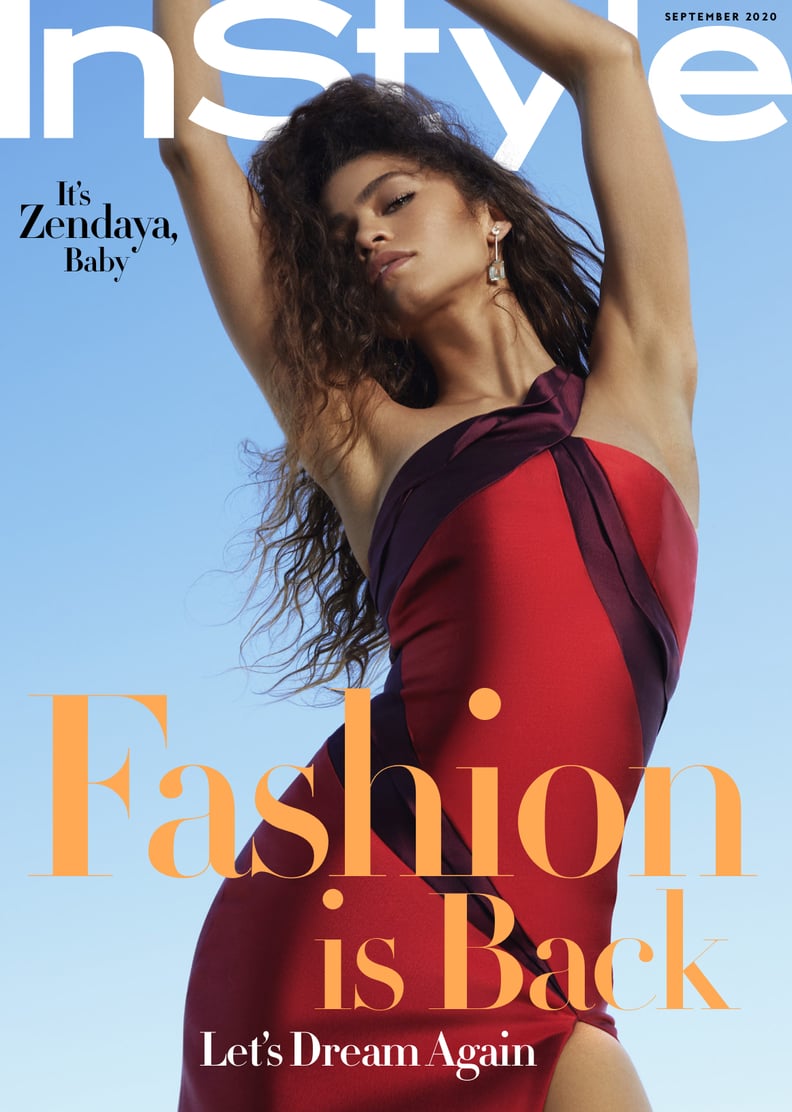 InStyle | AB+DM
Zendaya talked to Black Lives Matter cofounder Patrisse Cullors for her InStyle September cover feature, which is powerful in more ways than one. As far as fashion's concerned, InStyle's issue reads "Fashion is Back," and the incredibly bold and colorful outfits Zendaya slipped into on an LA rooftop certainly lived up to that statement.
"I hope people are like, 'Oh, I like that dress!' And then go support them."
Zendaya actually worked with her personal stylist, Law Roach, along with African American photography duo Ahmad Barber and Donté Maurice (AB+DM), for the shoot, which is documented in a behind-the-scenes video from set, where you can watch the actress and creative (as she prefers to be called) posing and proudly showing off dresses from the likes of Pyer Moss, Hanifa, and Christopher John Rogers. The slew of Black fashion designers that Zendaya was able to wear — she rocked a red-hot Aliétte number on the cover — are championed, not just by her team, but also by stylist Zerina Akers, who introduced Law to many of them through her new platform Black Owned Everything.
"I've always had a Black stylist and Black hair and makeup artists. But we were able to work with two talented young Black photographers on this shoot too. We're actually around the same age, so it was cool to be with my peers and have an opportunity to show what we can do. There are also so many Black designers people don't know about, so having an opportunity where they can be in InStyle and get the love they deserve is really special. I hope people are like, 'Oh, I like that dress!' And then go support them," Zendaya said to Cullors during her interview.
Law also celebrated the opportunity on his Instagram, thanking InStyle's Editor in Chief Laura Brown for hooking him up with a safe space during the pandemic. "Look at the magic we can create when someone gives us the opportunity," he wrote, referring to the talented team he worked with. Law confirmed that all the outfits you'll see here were also complete with shoes and jewelry all from Black designers, too. Scroll through for a detailed breakdown of them all, and click over to read some of Zendaya's honest quotes about Euphoria, coping with anxiety, and the projects she's been working on while staying home. The September issue of InStyle is available on newsstands, on Amazon, and for digital download on Aug. 21.
Watch Zendaya's InStyle Cover Shoot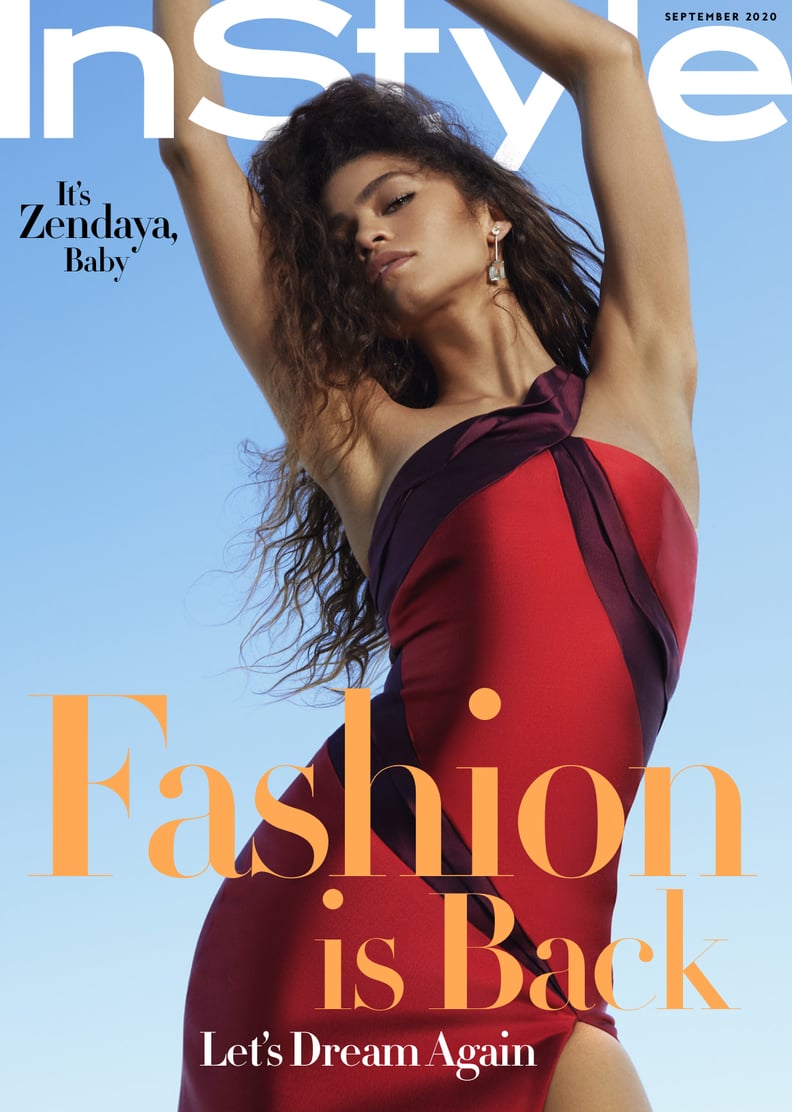 Zendaya's InStyle Cover September 2020
Zendaya wears an Aliétte fall 2020 look on the cover with Mateo New York earrings.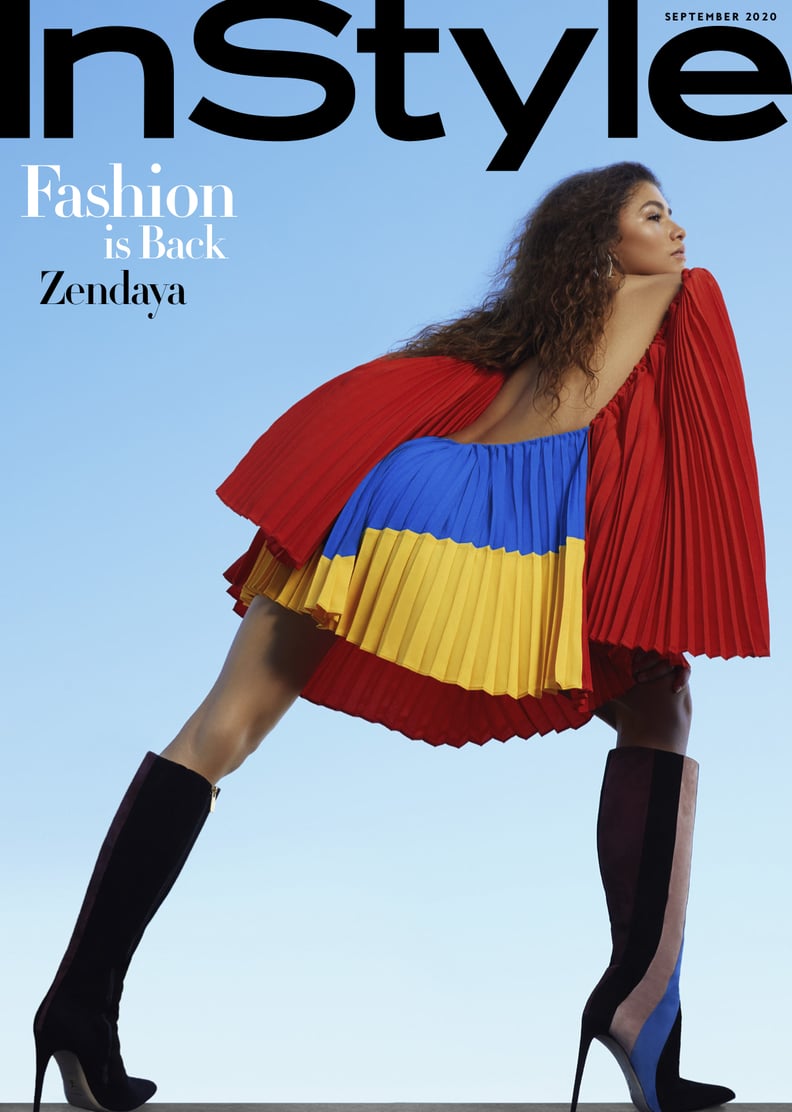 Zendaya on InStyle September 2020
Zendaya wears a pleated Hanifa dress with jewels by We Dream In Colour and Tori Soudan boots.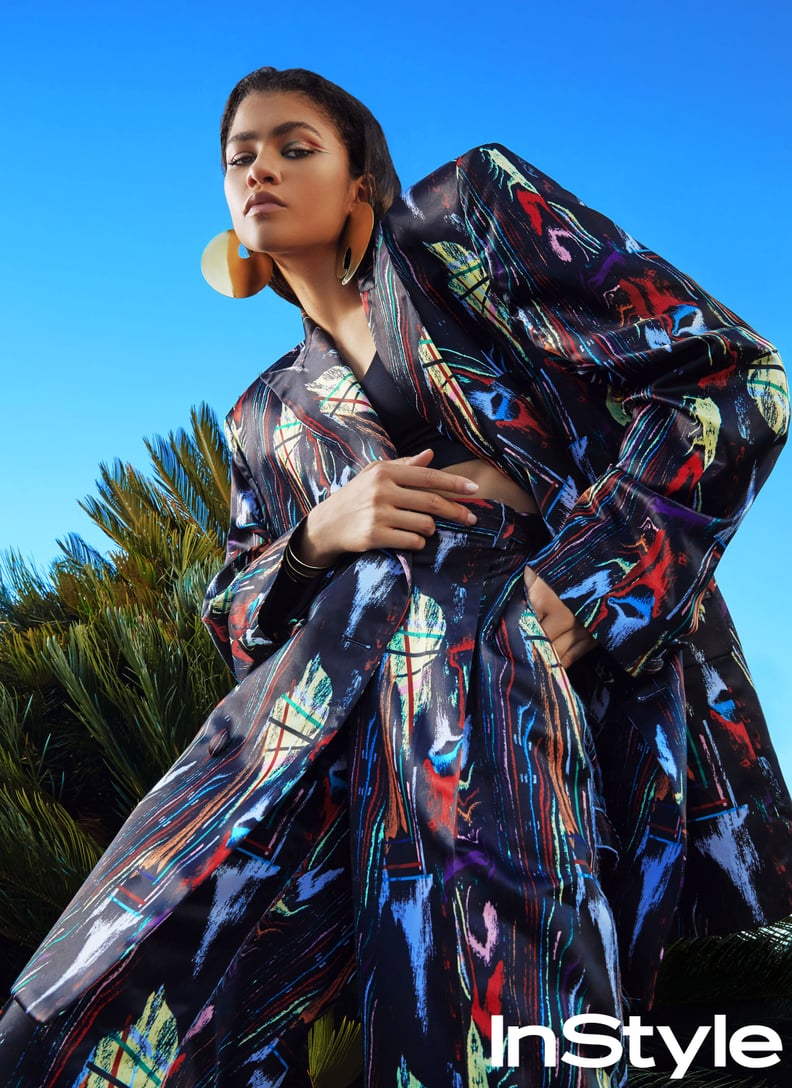 Zendaya's InStyle Cover Feature
Zendaya wears a Romeo Hunte look with Lorraine West jewelry and a Solely Fit top.