Zendaya's Quotes About Career Hopes and Activism in 2020
Zendaya Opens Up About Her Career and Being Part of "Something Greater Than Myself"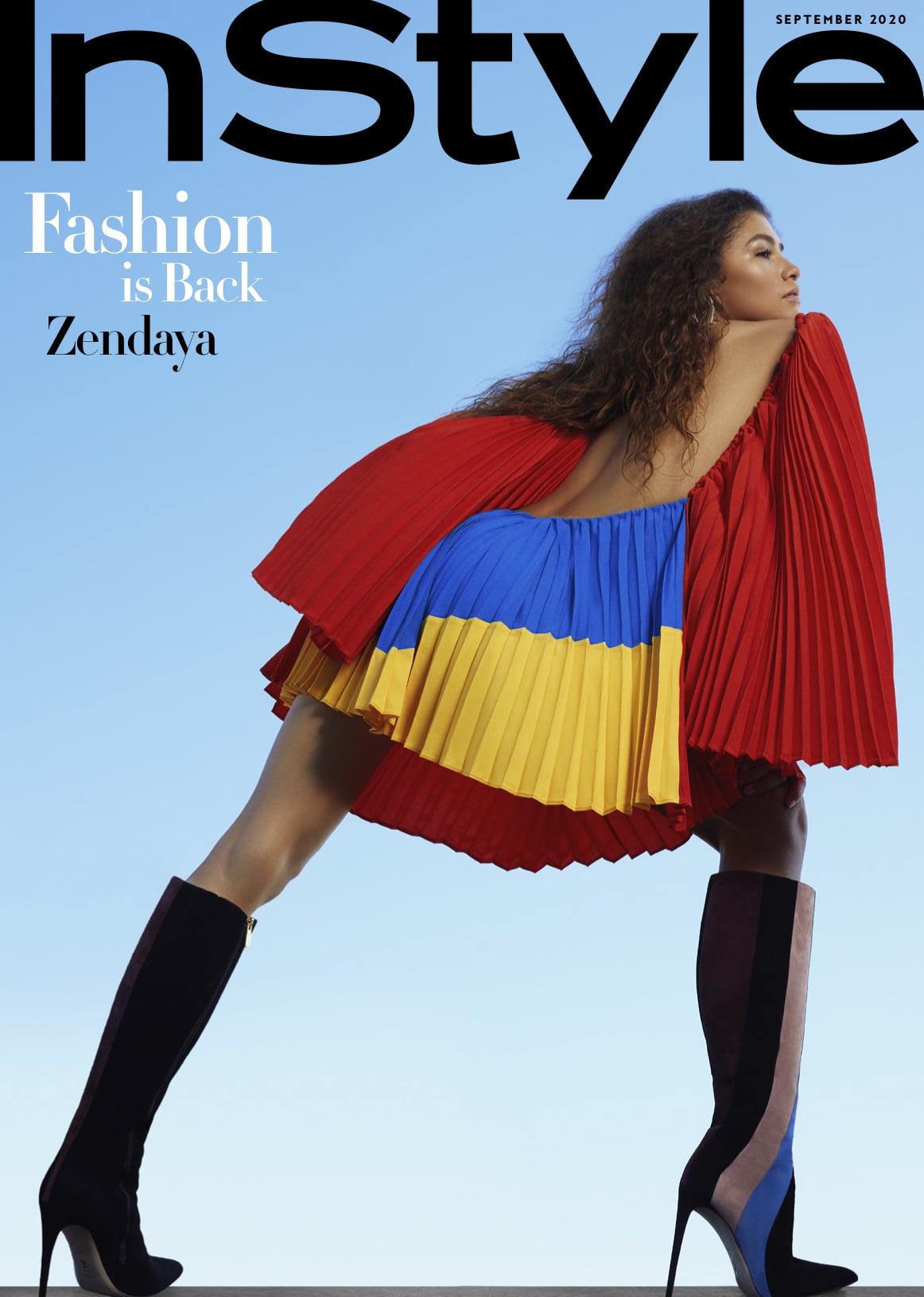 When Zendaya saw the important conversations taking place after the deaths of George Floyd, Breonna Taylor, and Ahmaud Arbery, she wanted to highlight the activists diligently working to fight against systemic racism. So she reached out to Black Lives Matter cofounder Patrisse Cullors, who took over her Instagram account to discuss social injustices and different ways of taking action. Now, the duo have teamed up again for InStyle magazine's September issue, in which the 23-year-old Euphoria star — who modeled clothes all from Black designers for the spread — spoke to Patrisse about the meaning of activism, her inspirations, and upcoming projects, including her surprise film Malcolm & Marie with John David Washington. Keep reading to see the first-time Emmy nominee's standout quotes, then be sure to grab the September issue of InStyle, available on newsstands, on Amazon, and for digital download on Aug. 21.
On why she connected with Patrisse for the Instagram takeover: "I didn't know what I could do to help. And that's when I reach out to people like you. Because at the end of the day, I'm just an actress, you know? And I don't pretend to be anything other than that. If I don't know something, then I ask people who are actually on the front lines doing the work. I'm up in the bleachers, not on the field. So I always think, 'How can I cheer you on and be a part of something greater than myself?'"
On being inspired by Patrisse and others: "Well, you're actually one of the people who are inspiring me. I can't imagine the immense pressure you carry. And you carry it so gracefully. You always have a smile on your face. If I were under half of that emotional stress, nobody would hear from me. So that courageousness and selflessness, I admire. Sometimes I'm inspired by moments too, like a good conversation with my grandmother. In quarantine, you have to hold on to the sweet little things."
On why she doesn't consider herself an activist: "I have always hesitated to use the word 'activist' for myself. That is a lifestyle. That is a choice every day to be doing the work and devoting your life to a cause. And I don't feel I am deserving of the title. There are a lot of words that better describe what I do. I'm an actress, but I'm also just a person who has a heart and wants to do the right thing."
On coping with anxiety: "I think a lot of it stems from the pressure I put on myself, wanting to do my best and not make a mistake. I definitely don't have it under control yet. I don't have the key, so if anybody does, let me know! I do find that talking about it is helpful, and that can often mean calling my mom in the middle of the night. Sometimes I make her sleep on the phone with me like a frickin' baby. [laughs]"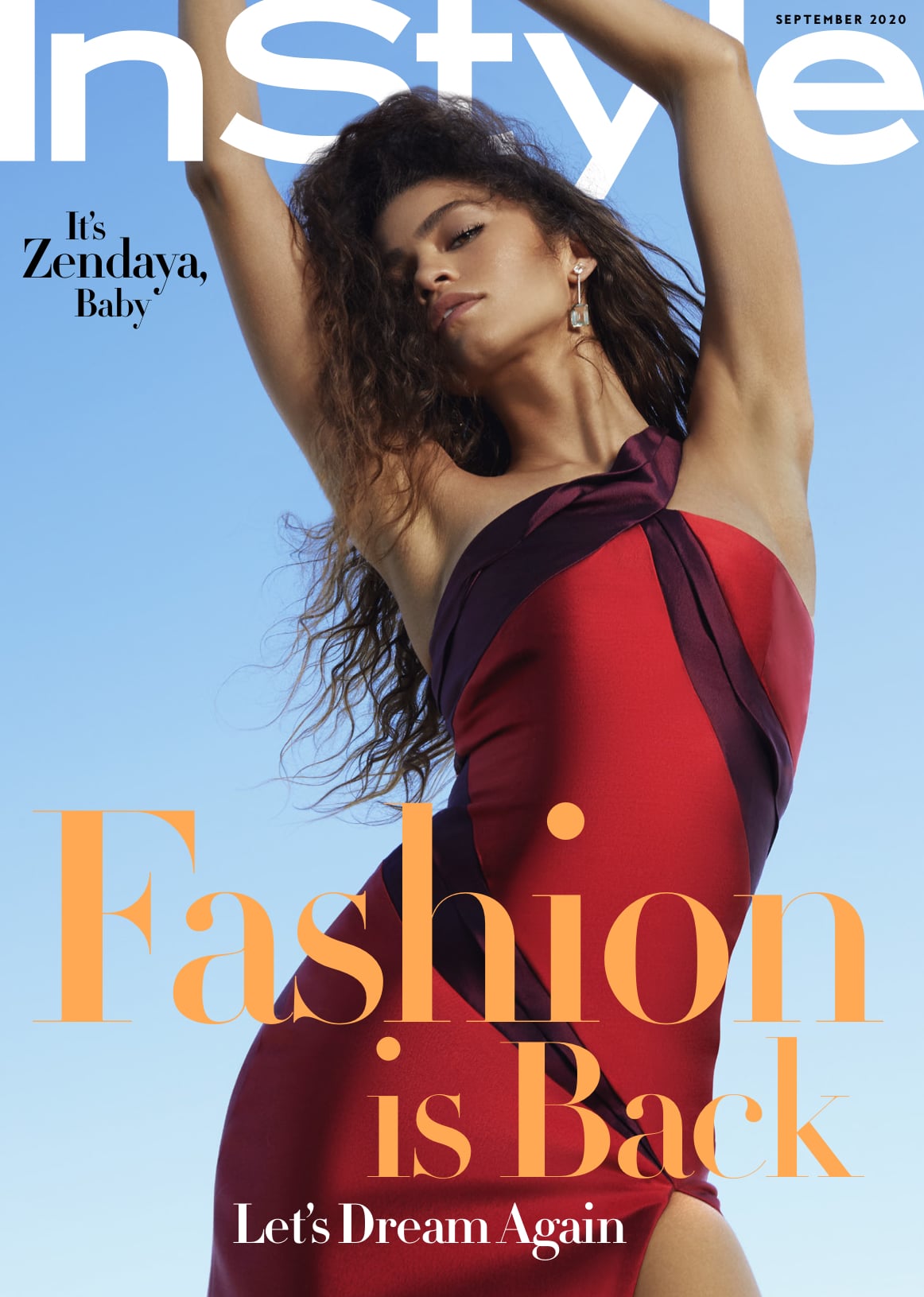 On her hopes for future projects: "I think this is a new chapter for me. There are a lot of people learning how to be creative during this time and learning how to take a leap while doing it safely in quarantine. It was interesting to experience that with my film Malcolm & Marie, and I'm really proud of that. I also have so many beautiful projects to look forward to. How the world is going to be able to see them, I don't really know. But that's when it's time to get even more innovative and figure out how we are going to exist in this industry with this new world."
On filming Malcolm & Marie in quarantine: "Our crew was a very small group of people who are also from Euphoria. And the No. 1 thing was safety. Everyone had to quarantine and get tested in order to shoot in isolation. We created our own little bubble and made sure that once we were in, we couldn't leave. We were able to workshop and rehearse together — it was very much like a play. I did my own hair and makeup and dressed in my own clothes. And then we shot in black and white on film, so we'll see how it turns out."
On missing Euphoria and playing Rue: "I do miss Rue. She's like my little sister in a lot of ways. And going back to that character is a home base for me. There is a beautiful second season that has been written, but in order to do it the way we want to do it, we need to wait until it's safer."
On highlighting Black talent for InStyle's cover shoot: "I've always had a Black stylist and Black hair and makeup artists. But we were able to work with two talented young Black photographers on this shoot too. We're actually around the same age, so it was cool to be with my peers and have an opportunity to show what we can do. There are also so many Black designers people don't know about, so having an opportunity where they can be in InStyle and get the love they deserve is really special."