Kristina Went From "Drastic Diets" to Losing 105 Pounds With WW — Here's How She Did It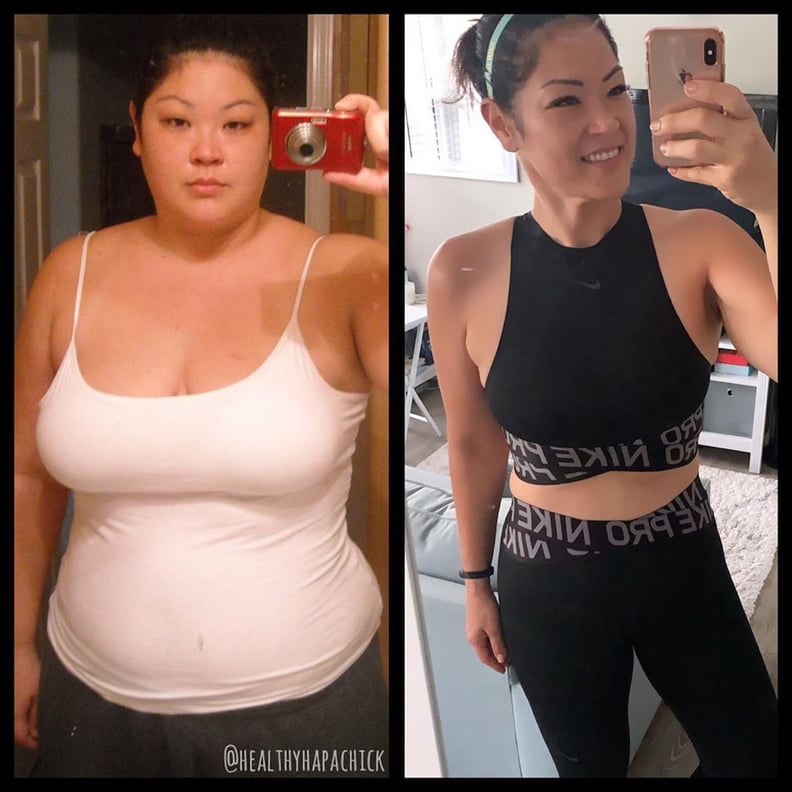 Kristina Schneider
Once high school basketball had ended for Kristina Schneider and she went to college, she began struggling with her weight. Throughout that time, she gained 100 pounds. After graduating college and throughout her 20s, Kristina began trying to lose the weight she had gained.

"It became apparent to me that the typical attempts at dieting resulted in a lot of yo-yo dieting and that was doing more damage on my body," Kristina told POPSUGAR. After attending a high school reunion, Kristina made the decision to lose the weight for good and began WW (formerly known as Weight Watchers). To date, she's been able to lose 105 pounds and keep it off. Here's exactly how she achieved her weight-loss transformation.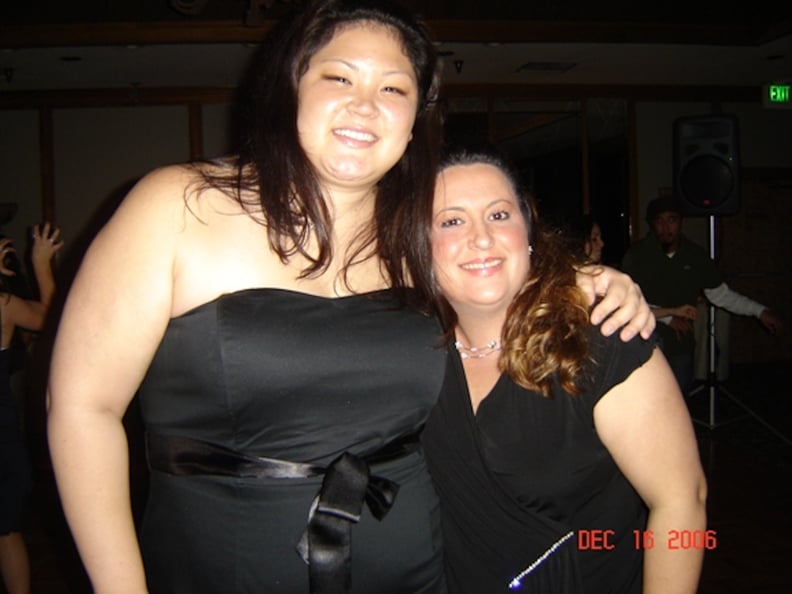 What Motivated Kristina to Lose Weight
"I, like many others, struggled with my weight for years. It really became an issue for me after basketball ended during high school and I went off to college," she said. In college, Kristina gained 100 pounds. "After college and throughout all of my 20s, I really began to make attempts to lose weight," she said.

Kristina had tried "drastic diets" and would "go all out for a while" but would eventually find herself resorting back to "old habits and the weight would be put back on," she explained. In 2009, Kristina attended her 10-year high school reunion and said, "I felt horrible and was completely embarrassed and ashamed. It was then that I knew I needed to do something and that this something had to be permanent."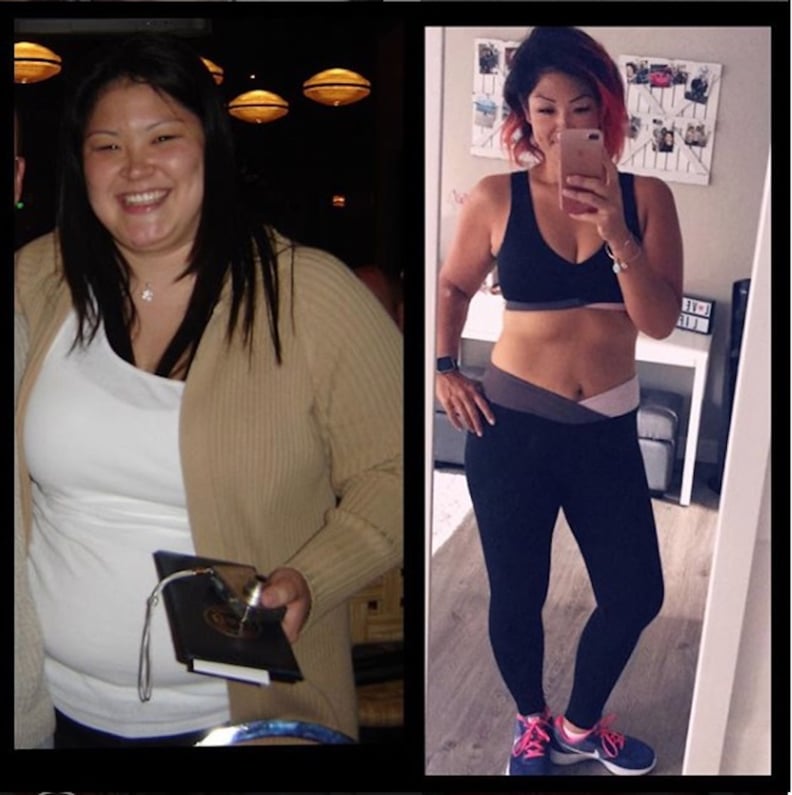 How She Lost 105 Pounds and Is Maintaining Her Weight Loss
To date, Kristina has lost 105 pounds and it took a total of 10 years to do it. "My journey was certainly never linear. It's been a roller coaster ride of ups and downs," she said. In 2008, she started WW and lost a significant amount of weight and explained that she eventually gained it all back.

Eliminating foods didn't work for Kristina and she said, "I would always find myself missing them and then binging hardcore on them, which would spiral me in the other direction." In 2009, Kristina began following WW again and stuck with it. "What I loved about WW was that it did not feel like a diet to me unlike many of the other programs I had tried. It really taught me how to find that healthy balance you hear about."

When Kristina started WW for the second time, she didn't work out at all. "I started things off slowly with just walking," she said. After her friends challenged her to do other activities like run a 5K and a half marathon, she began implementing new styles of training into her workout routine. Now, she does a variety of workouts like kickboxing, strength training, barre, and yoga. "My core workouts are kickboxing and strength training, but I still like to mix things up," she added. Today, Kristina said she's in better shape than she was in high school and she's playing basketball again. "I feel like I'm reliving my 20s again," she said.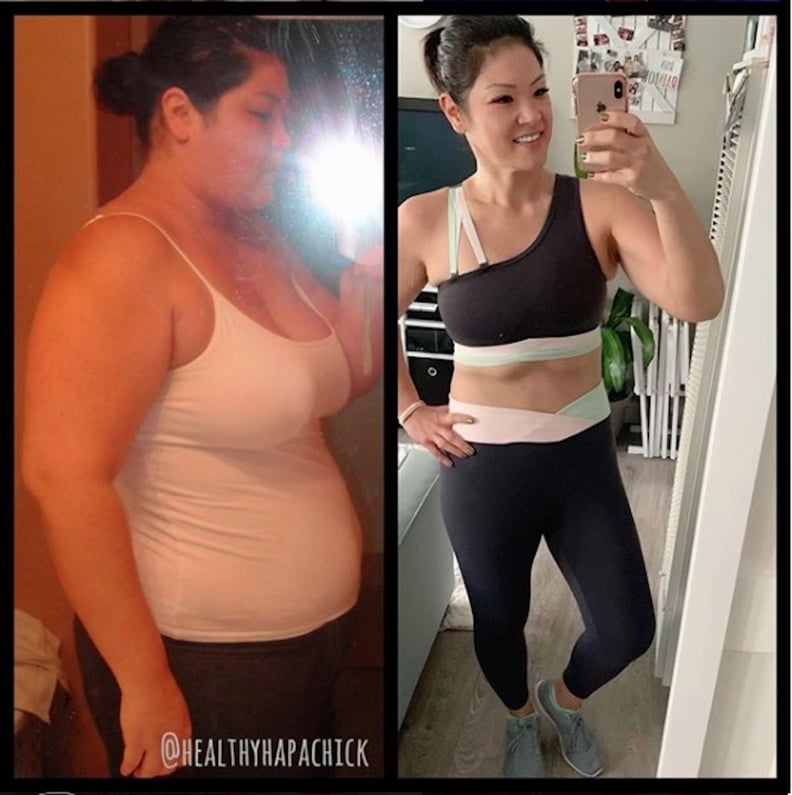 What Kristina Typically Eats in a Day
Kristina explained that with WW, nothing is off limits, which taught her how to find a healthy balance of the foods she chooses to consume. She doesn't count calories and instead uses SmartPoints to track her food intake. Here's a glimpse of what she eats in a day:
Breakfast: a piece of sourdough wheat toast topped with guacamole, two eggs, and Trader Joe's Everything but the Bagel seasoning
Lunch: a salad with spring mix, Persian cucumbers, pepperoncinis, kalamata olives, red onions, reduced-fat feta cheese, artichoke hearts, and a protein like grilled shrimp or a chicken breast topped with a light balsamic vinaigrette
Snack: strawberries and banana, a lentil dip, bruschetta, and fat-free feta cheese with rosemary basil flatbread crackers
Dinner: shredded chicken enchilada casserole with fat-free refried beans, corn on the cob, and roasted brussels sprouts
Dessert: mint chocolate chip ice cream or mochi ice cream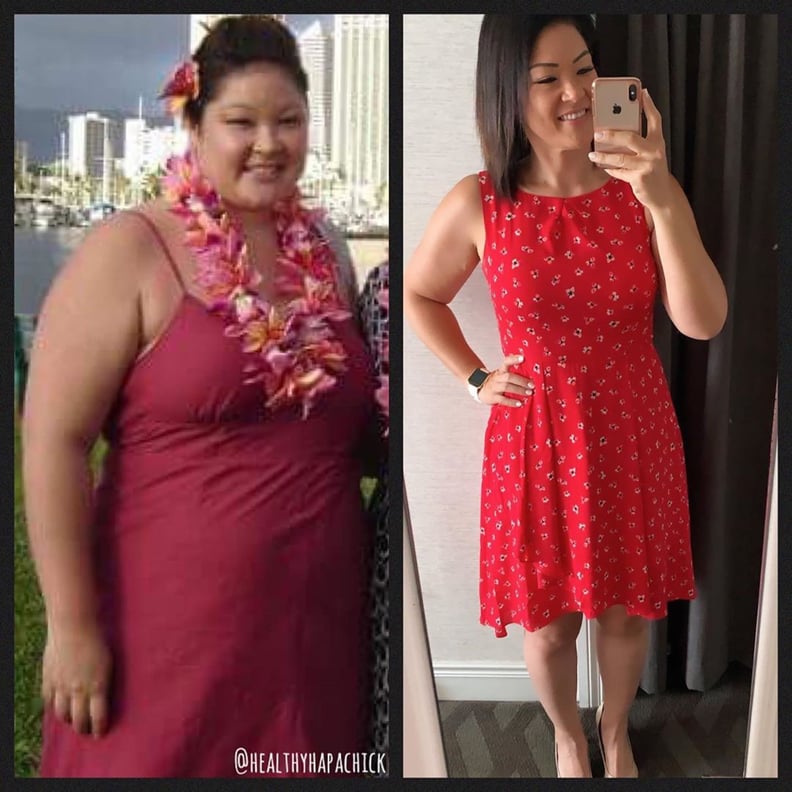 Kristina's Challenges, What Keeps Her Motivated, and Her Nonscale Victories
"The most challenging aspect of my weight-loss journey has been to push through the seasons when you're not motivated to do what you need to do to lose weight," Kristina said. To stay motivated, Kristina said she made three simple promises to herself. "The first was that I would not quit WW ever again . . . I [also] made the commitment to stick with two of the major components of the WW program that I've found to be instrumental to my weight-loss journey: tracking my food and going to meetings every single week," she said.

Kristina said she's been able to maintain her weight loss because of "this consistent accountability to myself and commitment to never give up on myself ever again."

To stay motivated, Kristina said she has a support group of friends and family who encourage, motivate, inspire, and help her when she needs it.

One of her biggest nonscale victories is being to able to travel with ease. "Between walking around and lugging your stuff through the airport, I would be out of breath and hot and sweaty by the time I got to the gate," she explained. That doesn't happen anymore. Kristina said she used to struggle to walk down the aisle of the plane and be comfortable in her seat, but that's also changed.

"The biggest nonscale victory for me along this journey is a renewed sense of confidence, happiness, and a bright and bubbly personality," Kristina said. "I want to go out and have fun with people. I want to take selfies and be in pictures. I want to live life to the fullest," she said.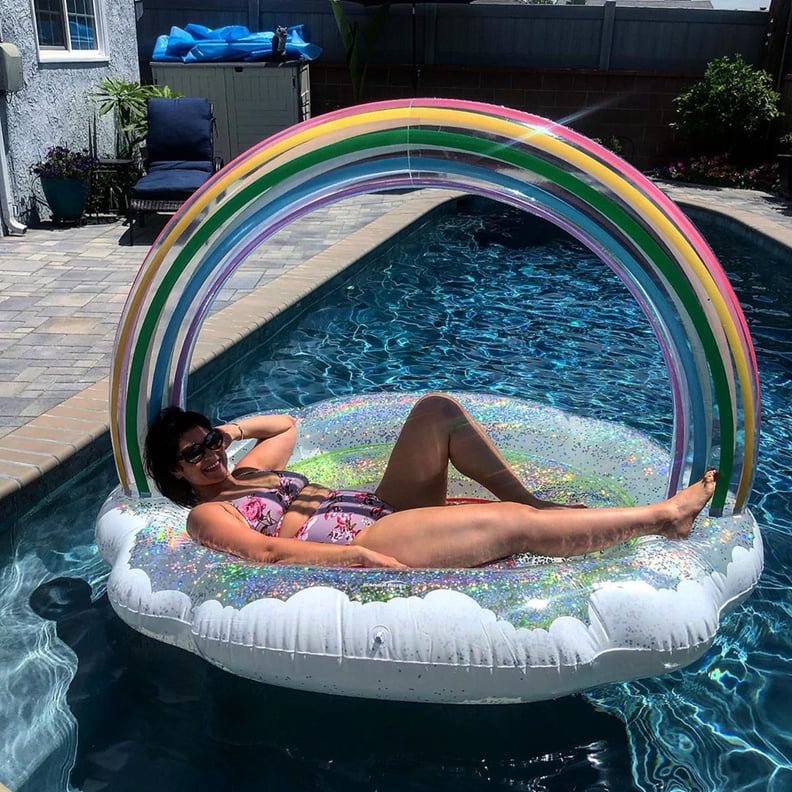 Kristina's Advice For People Ready to Start Their Own Weight-Loss Journey
Kristina's story is proof that weight loss isn't linear and takes time, consistency, and patience. If you're ready to start your own journey, Kristina said, "Start where you are and to focus on one thing at a time." She also recommended finding ways to "be a little more active each day" if you don't have a history of exercising.

"The best advice I can give anyone, regardless of what kind of journey they're on, is to love yourself," Kristina said. "I used to think I would love myself when I got to my goal weight, and I realized that there are plenty of things to love about me along the way," she added. "Through loving myself, I found my own sense of self-worth and worthiness to take care of myself and to put myself, my goals, and my health first," she said.

"The weight loss has really come as the result of loving myself and giving myself the self-care my body so desperately needed my whole life."

Kristina is a WW social media ambassador. Due to her role, she has to note, "People who follow the WW plan can expect to lose one to two pounds per week. Kristina lost weight on a prior WW program and will continue on Freestyle."