Ark Foods Cauli Mac and Cheese Review
Whole Foods Is Selling Cauliflower Mac and Cheese, and It's the Only Thing on My Grocery List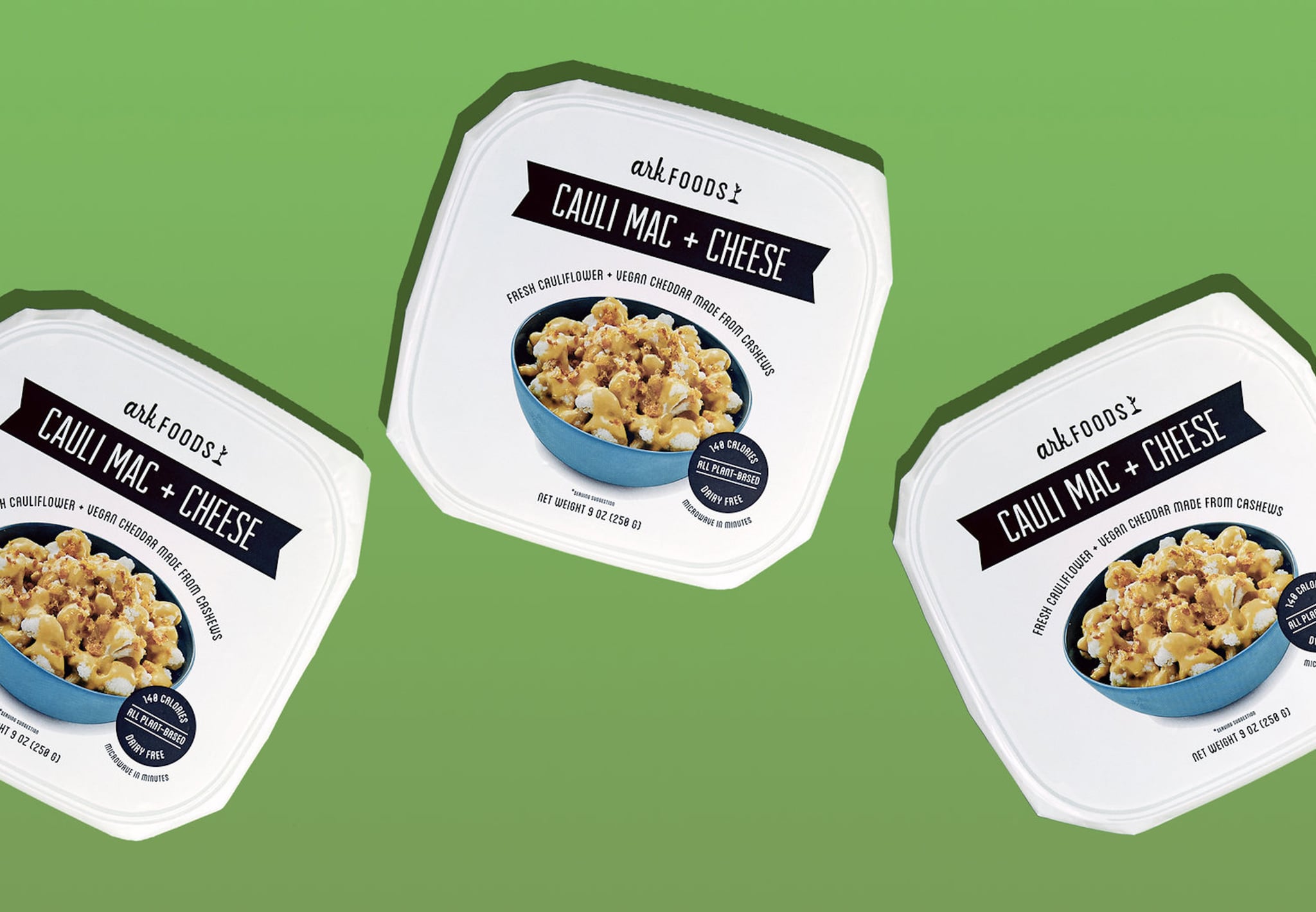 If you spend a day hanging out and eating with me, you'll quickly realize that I want all the flavor, which oftentimes means I'm not reaching for healthier alternatives to classics like mashed potatoes, pasta, and macaroni and cheese.

The other day I was doing some much-needed grocery shopping at Whole Foods when I came across the Ark Foods Classic Cheddar Cauli Mac and Cheese ($5). It's safe to say that there's a cauliflower alternative for all the best foods — such as the infamous cauliflower pizza crust, which I love — and I figured this play on mac and cheese wouldn't be bad.

Since I've been slacking on cooking lately, Ark Food's Cauli Mac and Cheese came into my life (so dramatic) at the right time. Each package is one serving and has 140 calories, 3.5 grams of fat, 16 grams of carbs, and seven grams of protein. Plus, it takes all of four steps to make: peel back the film, remove the cheese sauce packet, cook in the microwave for three to four minutes, and add sauce. Bottom line: I spent less time stressing about what to eat and more time catching up on my favorite shows like The Real Housewives of Atlanta.

I knew the mac and cheese would either taste really good or really bad, and I'm happy to report that it was delicious. I've had various substitutes for cheese, but let me tell you, the vegan cheddar sauce (made from cashews) was bomb. Translation: it was really good!

If you've been drooling the entire time while reading this, here's what you need to do. Get dressed, go to your nearest Whole Foods, and stock up. Look for it in the refrigerated section where the produce is; it should be where the prewashed lettuce and veggie noodles are kept. I recommend eating it alone as a snack or having it as a side. Plant-based, vegan, or not, you're going to be hooked.
Image Source: Ark Foods