BBG Weight-Loss Transformation: Whitnee
See How a Woman Battled Thyroid Cancer and Weight Gain With BBG and Friendship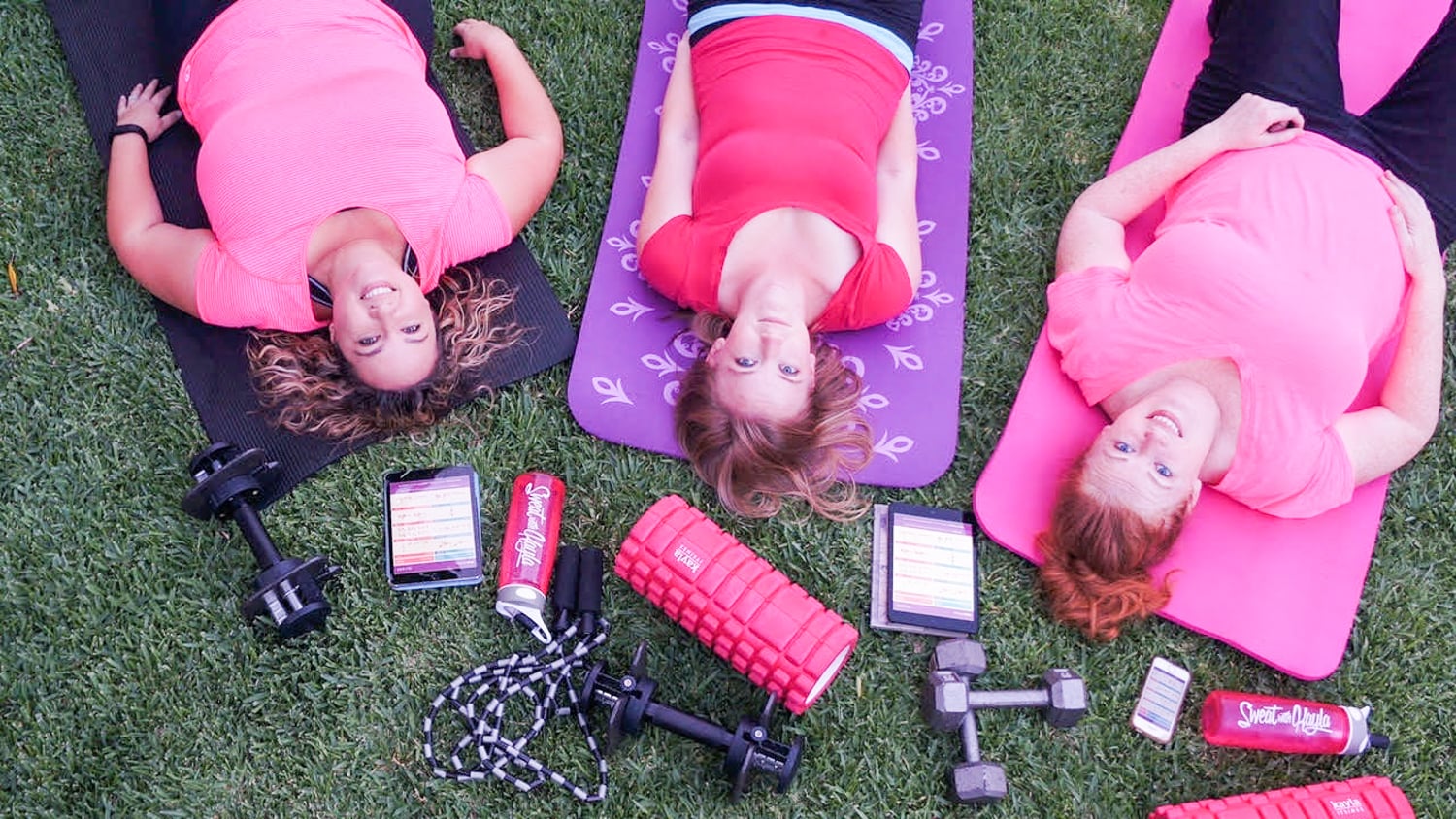 I met Whitnee Karuga at the Kayla Itsines Sweat Tour in Los Angeles. In a sea of about 1,000 women, I spotted Whitnee and her two friends, Bree and Catherine. Decked out in bright pink with smiles on their faces, I gravitated toward their energy and wanted to know more about their journey.
When Whitnee described how she got into the BBG program — and why she continued — I was captivated. Her story truly inspired me and showed incredible strength, courage, and insight into the power of friendship in fitness.
Finding Cancer Before Her Wedding
Whitnee has had a history of thyroid problems — it runs in her family, and she told us her parents have suffered from similar ailments. In 2014 — just a few months before her wedding — Whitnee was on a routine trip to the doctor for an ordinary thyroid check. "The doctor felt a lump on my thyroid," she told us. "I had an ultrasound, and there were two lumps. . . . [They] were too big to go without being biopsied." The results came back, and they were cancerous.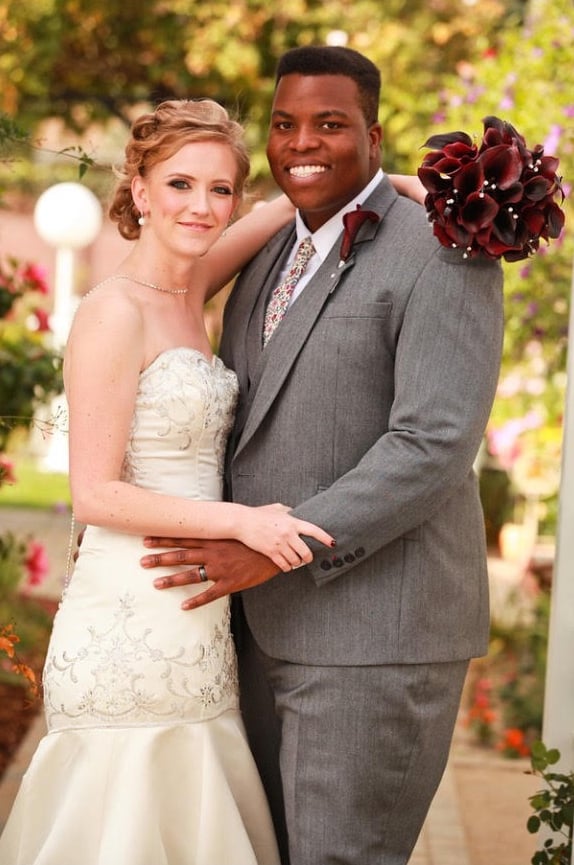 From there, she underwent a full thyroidectomy — not the way she imagined preparing for her wedding. Although she had a beautiful, happy wedding, her health issues became severe. "I think I struggled with a bit of depression," she told us. "The effects of low thyroid kicked in . . . as our first year of marriage passed, I kept gaining weight." It started with feelings of bloating, and eventually Whitnee couldn't "move or bend down anymore." She told us she gained at least 40 pounds within her first year of marriage.
The Breaking Point
"I had been asked if I was pregnant three times in one month . . . that was the breaking point." Whitnee looked back on not only the physical transformation she had undergone, but the emotional one as well. Her thyroid issues had seemed to overtake her health and her life.
Because the thyroid regulates metabolism, energy, mood, hair growth, hormones, etc. — and Whitnee is now living without a thyroid — she has to take medication to balance out her body. But it wasn't enough. She started looking into clean eating. That's when things started to change.
"I had been asked if I was pregnant, three times in one month . . . that was the breaking point."
Finding Hope . . . and a Team
"I had been following some clean-eating Instagrams, and Kayla [Itsines] kept coming up on my search feed," she told us. "I kept seeing the transformations of these women. . . . I didn't think I would ever look that good in a bathing suit." But she didn't lose hope. "I wanted to lose some of the weight and get my health back."
The Bikini Body Guide (BBG) program sparked Whitnee's interest for the same reason as many other women — "it seemed so doable yet had such good results." Whitnee also loved that the women featured on the page "were all sizes, all fitness levels" and that it "seemed genuine." Through more research, she learned about the meal plan, which she called "well balanced."
But what personally resonated with Whitnee was how relatable Kayla herself appeared. Whitnee recalled times when Kayla admitted to "failing at things but getting back up. . . . She allowed a cheat meal, [and] she dealt with PMS and being tired." Whitnee loved that Kayla was "human."
After following Kayla on Instagram for six months, Whitnee knew it was time to take action, and she opened the discussion up to her friends. "I was telling Bree how I hated what I looked like and wanted to do this Kayla program but couldn't do it alone. She said she would do it with me."
Bree recruited their friend Christine, and by Februrary 2015, all three of them had begun their BBG journey.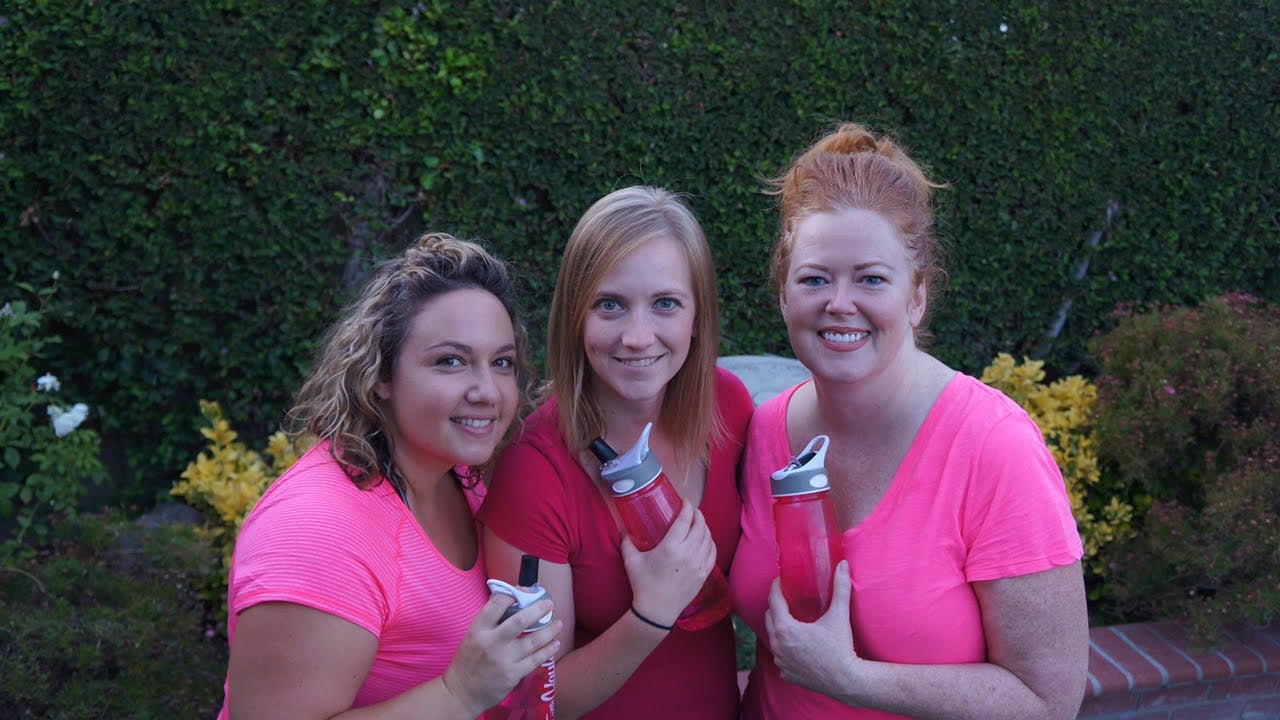 Whitnee, center, with friends Bree and Catherine
A Healthy Journey Begins
Whitnee refers to herself, Bree, and Catherine as the "three originals" — their group has fluctuated in size over the past year, but the three women I got to meet at the LA Bootcamp have stuck it out together.
Bree told us how she hosts the BBG workouts at her house three days a week. At the beginning, they kept up the program consistently for four straight months — three days a week, every single week. Whitney mentioned she had seen "substantial changes physically." She expanded to say, "I had lots of muscles that I had never had before; I had lost up to four inches in places. . . . I felt better physically, mentally." For someone who had dealt with physical and emotional issues for years, this was huge.
But their journey hasn't come without hiccups. "A lot of things changed in all of our lives [last year]," Whitnee said. "I started working 50-plus hours a week, Bree's grandpa died, [and] Catherine's mom died." The women stuck to the program as much as they could, but when times got tough, they decided to start all over from square one.
Their commitment to the program and willingness to restart all came from the amazing results they felt. "We took measurements, pictures and kept track of our progress." Tracking progress, teaming up with friends, and realizing a setback isn't permanent, that's the exact Kayla Itsines equation for staying motivated. These women didn't realize it, but they'd positioned themselves perfectly for a long, healthy journey.
Charging Ahead
Setbacks and breaks included, Whitnee has lost and kept off 15 pounds so far. "I still am struggling with my low thyroid issues, but I'm now seeing a naturalist for the past month who has put me on medication that seems to be really working."
"I know if I put my mind to it, with some self-discipline, I can keep feeling good about myself."
She attributes her success to the easy ability to maintain and sustain the workouts and nutrition from Kayla's BBG program, as well as her friends for keeping her strong and Kayla for being a constant source of inspiration. "Her posts still draw me in," she said. "She is someone who genuinely cares about helping women."
Her goal from the beginning was to feel good. "I never really focused on my weight, so much as how my clothes fit me," she said. "I still feel like this program fits me and my abilities." She also loves that she depends on herself for motivation but looks to her friends and her "original BBG girls" for strength. "I feel so much better than I used to," she told us. "I know if I put my mind to it, with some self-discipline, I can keep feeling good about myself."
Image Source: Whitnee Karuga