Califia Pumpkin Spice Almond Creamer
We Would Bathe in Califia's Pumpkin Spice Almond Creamer If We Could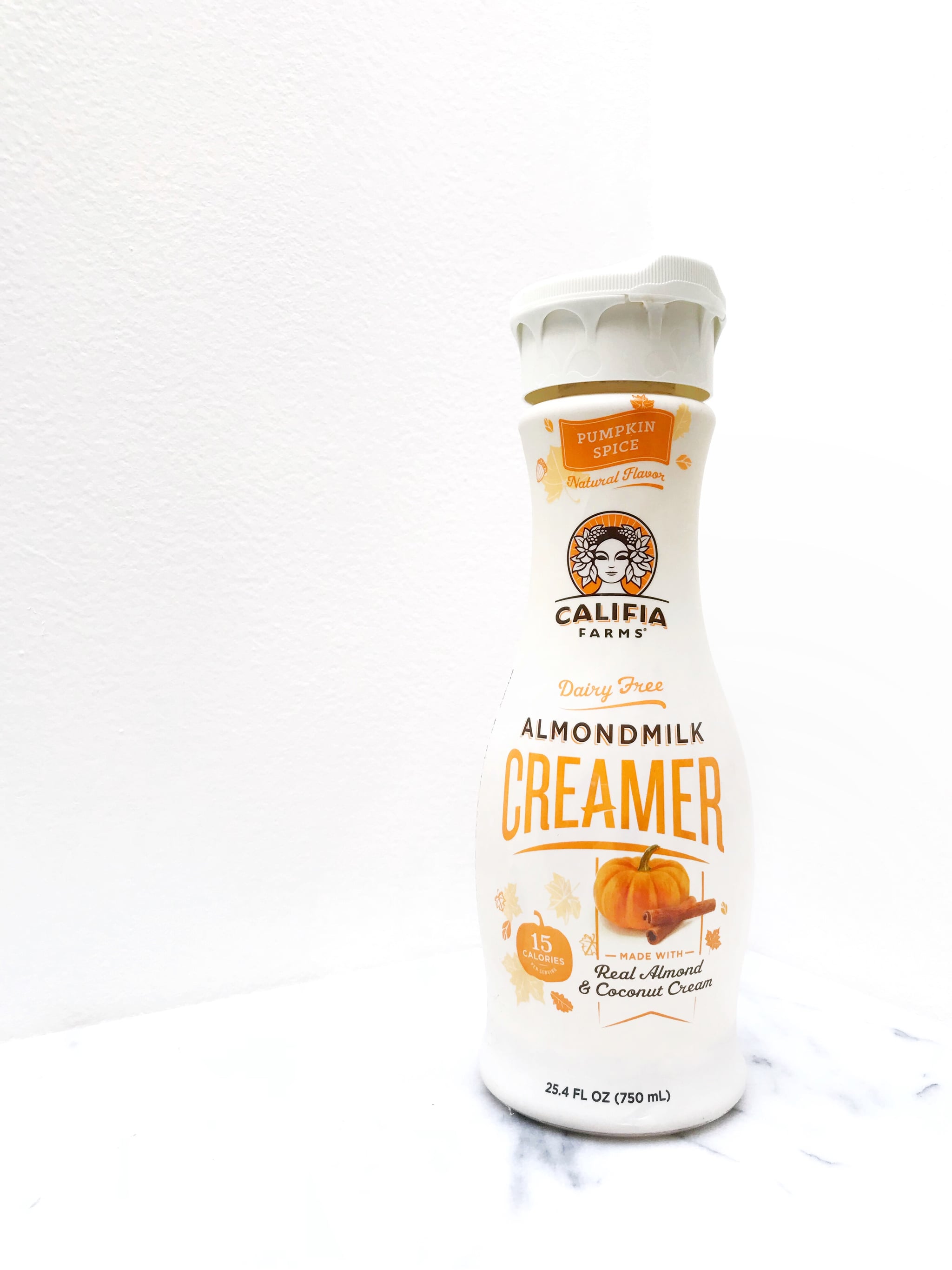 So listen, we definitely lost our minds when we got our hands on Califia's almond milk cold-brew pumpkin spice latte . . . but what about when you want a hot Fall drink? Califia apparently heard our silent prayers and then blessed us with the Pumpkin Spice Creamer, made from almond milk and coconut cream. It. Is. Heaven.
At only 15 calories per tablespoon serving with only two grams of sugar, not only does this bottled delight taste like dreamy, creamy pumpkin pie magic, but it's pretty darn healthy. It's made with real pumpkin puree (yum!) plus cinnamon, ginger, and nutmeg, so you get all the best flavors in your morning cup of joe.
We spotted this on a random trip to Whole Foods and have since had a harder time finding it, as others have caught on to our secret and they've been flying off the shelves faster than you can say PSL. Keep your eyes peeled, friends — and if you see it, stock up!