Califia Farms Almond Milk Cold-Brew Pumpkin Spice Latte
Stock Up on Califia's Almond Milk Pumpkin Spice Latte Like a PSL-Apocalypse Is Upon Us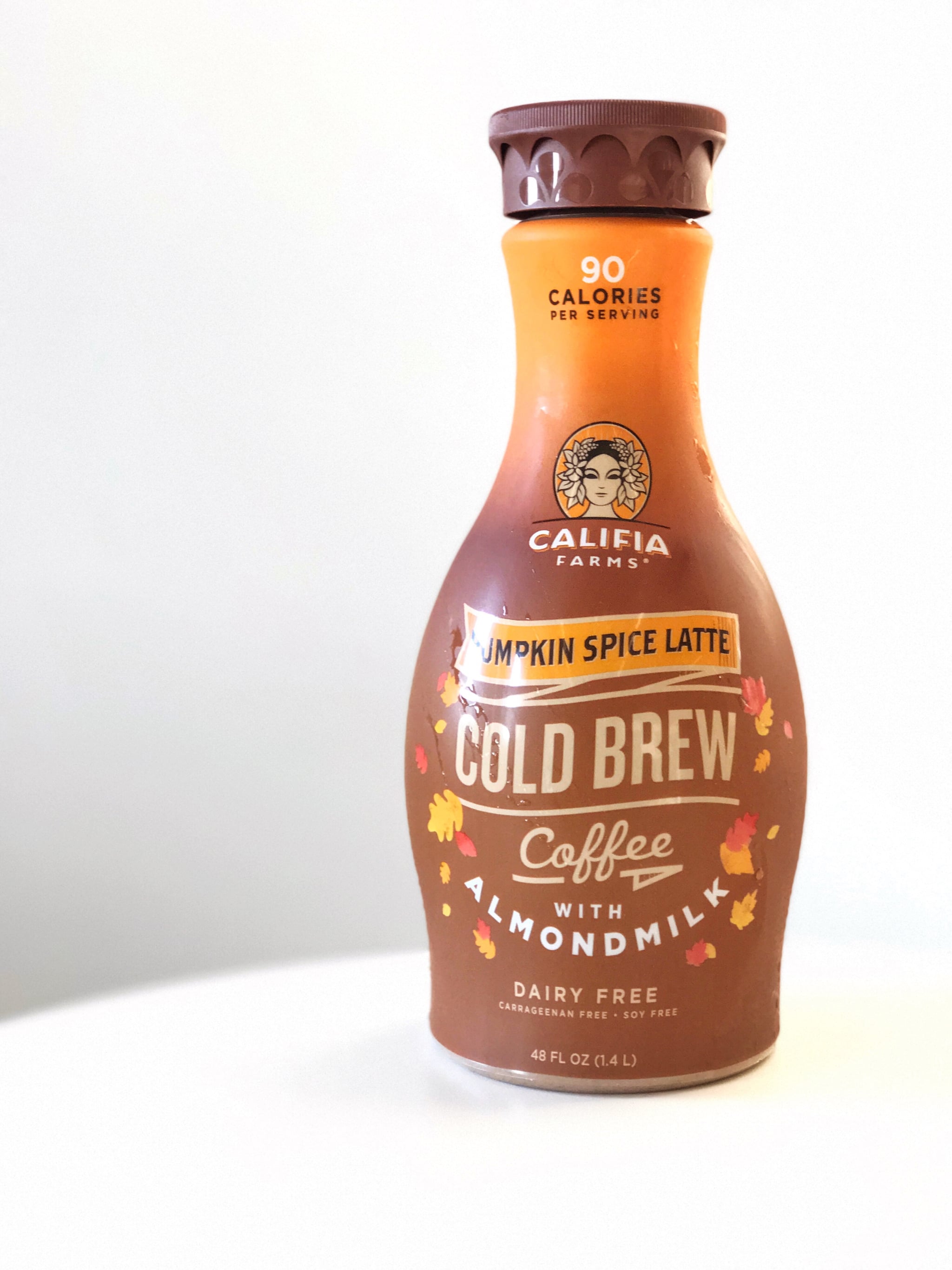 Friends, pumpkin spice season hath descended upon us, and we have some words of wisdom for you: line your refrigerators with Califia Farms's pumpkin spice cold-brew bottles and stock up like you're preparing for a long Winter.
We got our hands on a bottle of this spicy cold brew and it was a treat, to say the least. Several of our coworkers said it was the best pumpkin spice product they've tried, and the bottle was emptied faster than you can say PSL. Unlike the Starbucks variety, this almond milk pumpkin spice latte is actually completely vegan and dairy-free. Even if you're not a dairy-free dieter, you'll love this 90-calorie, lightened-up rendition of a seasonal specialty that adds a tasty somethin' to your morning cup of joe.
But don't just take our word for it — here are some highlights from what our taste testers thought of this dairy-free delight.
SO!! GOOD!! Light, spicy, and delicious.
Delicious! I wish it was a bit more coffee-y, but the pumpkin flavor is great!
Good flavor!
Not too sweet. Very light. Yummy!
Delicious pumpkin flavor, but on it's own it's too sweet and thick . . . not enough coffee flavor. I cut it down with some additional coffee and it's delicious.
One of the best pumpkin spice products out there. Ideal to transition into Fall!
Wait, this is f*cking delicious!
Not bad! Just a little watery.
WOW. This is so good, I would drink this instead of Starbucks.