Can You Lose Belly Fat by Walking?
Does Walking Burn Belly Fat? We Tapped a Dietitian and Personal Trainer to Explain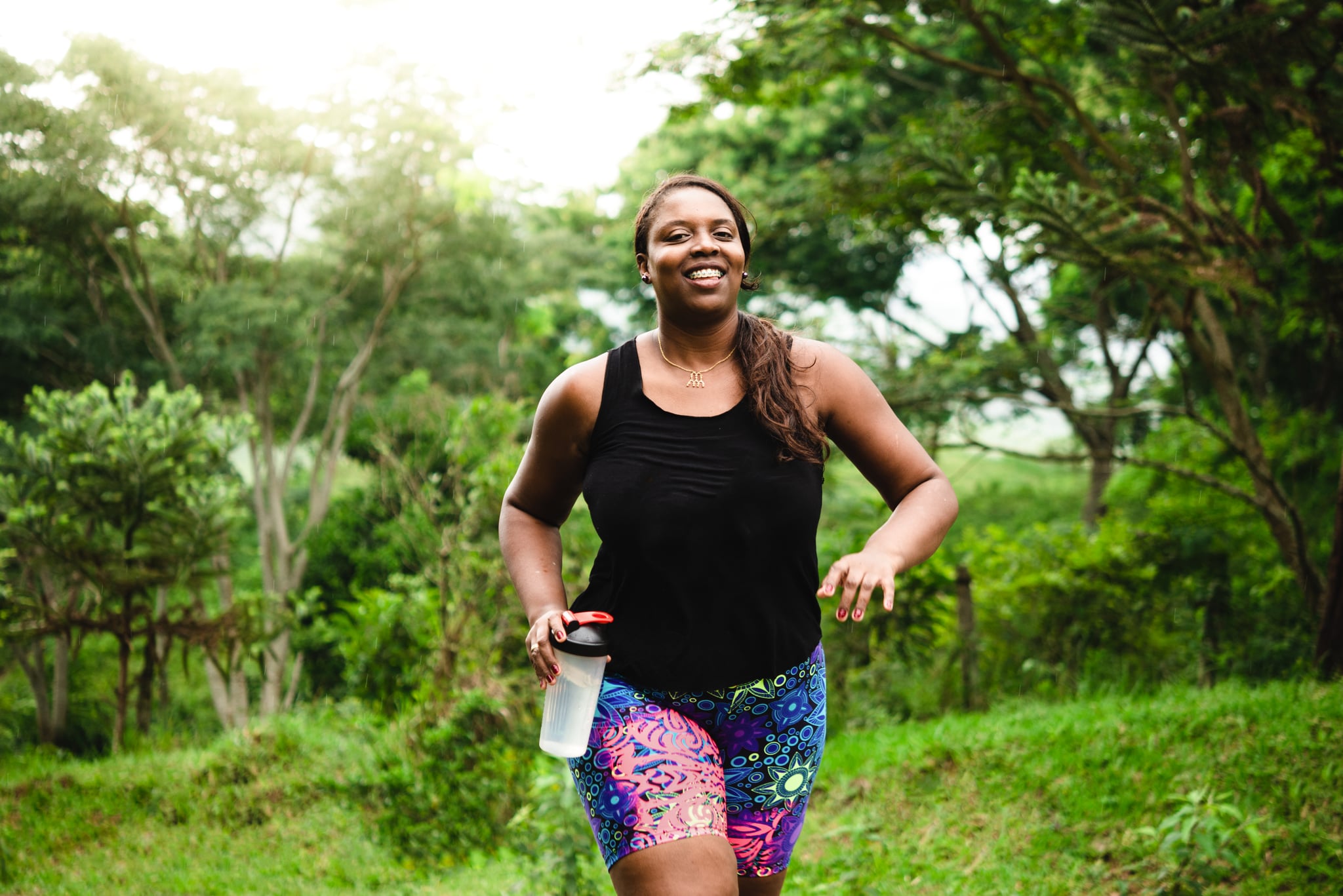 No matter how many crunches you do or how long you hold a plank, you can't spot-reduce belly fat. Sorry! It's one of those unfortunate universal truths, like how eating spicy foods won't speed up your metabolism and doing a juice cleanse won't "detox" your body. But you can make an effort to reduce belly fat if that's the area you are looking to lose weight from — you just have to be strategic about it.
When you lose weight, your body decides where it comes from, which means you have to lose weight overall to see any results from your belly. You can do this by eating in a healthy calorie deficit, choosing nutritious foods, and burning calories (and strengthening muscle) through exercise. We've already covered the fact that walking is a good form of exercise that can help you lose weight, but what about belly fat?
"Walking as a workout can help one lose belly fat; however, a lot of workouts focus on intensity," Jim White, RDN, ACSM-certified personal trainer and owner of Jim White Fitness and Nutrition Studios, told POPSUGAR. So in that case, running would typically have a greater effect on belly fat than walking, but any cardio is a good form of exercise for people looking to lose weight. Cardio helps you burn calories and lose weight overall — Jim recommends 300 minutes of cardio a week — which, in turn, will result in the loss of belly fat.
For people who are already active, Jim recommends running or walking up stairs (or using a stairclimber) as opposed to standard walking, since doing a leisurely stroll probably won't get their heart rate up. But for someone who isn't typically active and just starting out on a weight-loss journey, walking could be a good form of exercise. If you want to get a jump-start on walking for weight loss, check out this four-week walking plan.
But at the end of the day, Jim reiterated that losing belly fat and maintaining that fat loss is all determined by the amount of calories lost versus what is consumed. Unfortunately, calorie intake isn't a one-size-fits-all equation; it depends on age, weight, height, sex, and activity level. To calculate how many calories you need to lose weight, use this formula.
Image Source: Getty / Igor Alecsander