Walking For Weight Loss Plan
Want to Lose Weight? Try This Celebrity Trainer's Simple, 4-Week Walking Plan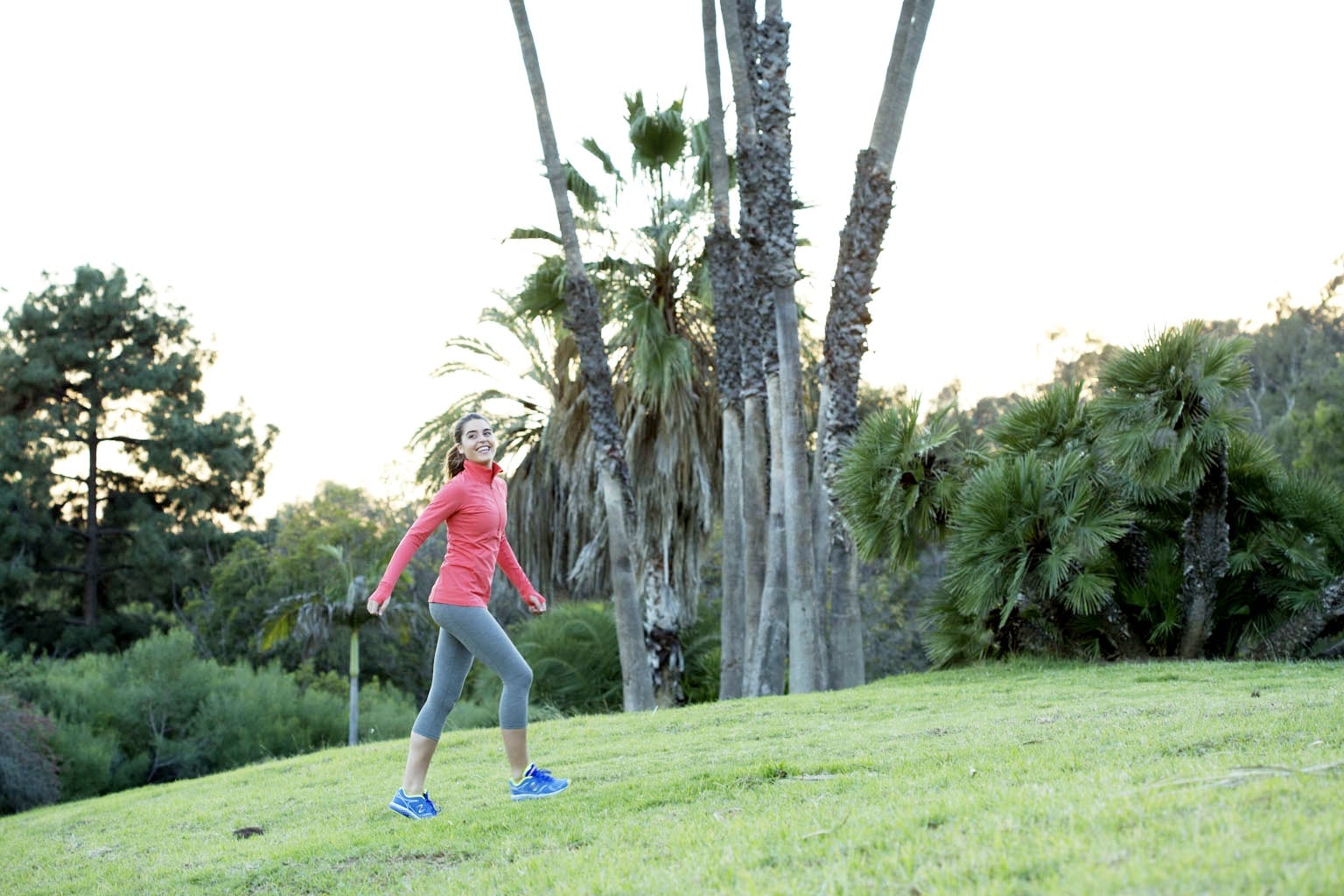 When it comes to weight loss, celeb trainer and New York Times bestselling author Harley Pasternak, MSc, has a catchphrase: "Strong in the gym, lean in life." The nutrition scientist, and personal coach to the likes of Amy Schumer, Kim Kardashian, and Rihanna has told POPSUGAR on numerous occasions that the best way to lose weight is easier than you think: just walk more. Here, Harley makes his compelling case and shares a simple, month-long plan to get you started.
Why Walking and Not Running?
"Walking is something that can be woven into the fabric of the day," Harley said. "With running, you need to book a time to do it; you need to dress a certain way, wear specific shoes, be in a specific mindset, have time to shower after and re-dress — you don't have to do that with walking."
Additionally, he told us that there's a "direct correlation" between intensity of cardio and appetite, meaning the more strenuous cardio you do, the hangrier you'll be afterward. "It's why we use the phrase 'working up an appetite,'" he said. So if weight loss is your goal, walking will be your way to lean out in 2019.


The Plan
Harley believes in this approach so much that getting a step tracker is part of his prescribed regimen to his celebrity clients. While adding in steps here and there will certainly add up over time, we asked him for a four-week plan, giving us a target to work with.
"This plan starts off assuming your current step count is 10,000 steps per day," Harley told POPSUGAR. The goal is that by the end of week four, you're walking an additional 4,000 steps per day.
Week one: 11,000 steps each day, Sunday through Saturday
Week two: 12,000 steps each day, Sunday through Saturday
Week three: 13,000 steps each day, Sunday through Saturday
Week four: 14,000 steps each day, Sunday through Saturday
Harley acknowledged that "jumping 1,000 steps per day each week can be daunting" and that not everyone is starting at 10,000 steps each day. If you're hovering somewhere closer to 5,000 steps daily, the goal is the same. Add 1,000 steps per day for week one, another 1,000 for week two, and so on until your new daily average is 4,000 steps above your start point.
"For those that are starting at a lower step count, don't stop at the end of week four," he said. "The optimum range of steps is different for everyone, but I haven't met anyone who hasn't been able to physically keep up with 14,000 steps per day unless they have an underlying medical condition."
The goal is the same: "Get to a place where you hit a daily step goal that you can sustain without leading to mental and physical burnout." Sound good? Great. Let's do this.