Easy Chia Seed Pudding Recipe
You Only Need 4 Ingredients to Make This Easy, Fiber-Filled Chia Seed Pudding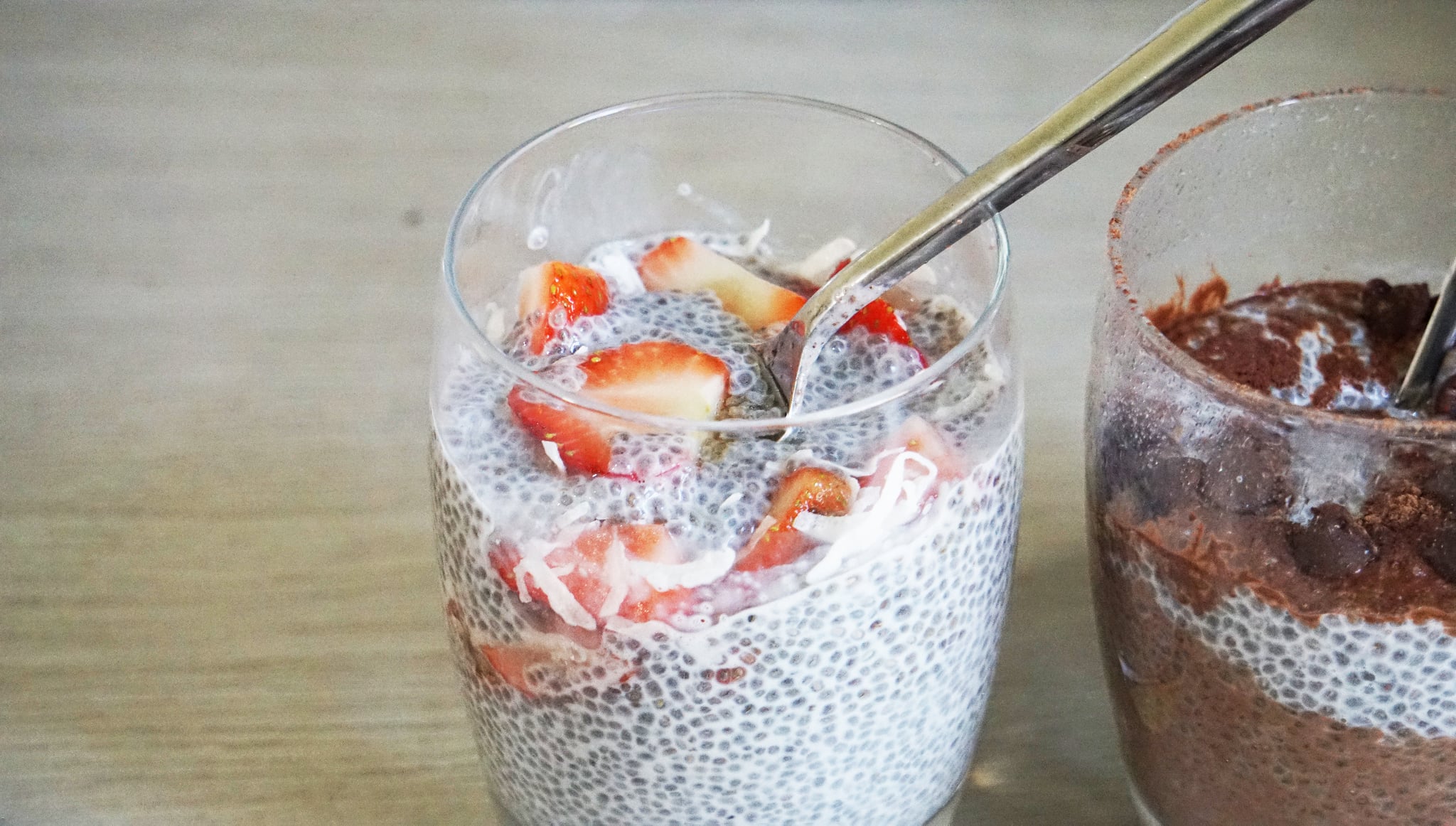 If your idea of instant pudding involves a packet of powdered mix, using chia seeds in its place may sound intimidating. While it might seem like common knowledge that chia seeds are good for you, knowing what to actually do with them, let alone how to turn them into pudding, isn't exactly self-explanatory.
Even though you won't find a recipe for pudding on the back of a chia seed bag, the process is still pretty simple. All you have to do is add seeds to any milk of your choosing (I like full-fat because it ends up a bit thicker), and let it sit for at least an hour in the fridge. As the seeds absorb the milk, they'll begin to form a gel, ultimately resulting in a mixture with a pudding-like consistency. All you really need to know for chia seed pudding is the ratio of chia seeds to liquid: 1:4. That's 1/4 cup of chia seeds for every one cup of liquid.
Chia seeds and milk alone, however, are not a perfect substitute for traditional pudding in terms of taste. Unless you add other ingredients or sweeteners, the resulting chia pudding has an extremely bland flavor. Luckily, chia seeds are very absorbent, and that means they'll also soak up any flavors you add to them. And since chia pudding is a blank canvas, any sweet flavor combinations will work, such as chocolate and espresso for a tiramisu-inspired pudding, or a simple vanilla and strawberry pairing.
Depending on your toppings, chia seed pudding can be a fantastic healthy snack, filling breakfast, or even a satisfying dessert. No matter what, you're sure to get a nutritious and convenient treat out of it; in addition to being a rich source of good-for-your-gut fiber and heart-healthy omega-3 fats, chia seeds are also high in protective antioxidants.
Ready to try making chia seed pudding yourself? Here's a simple chia seed pudding recipe that you can easily scale or flavor to your liking.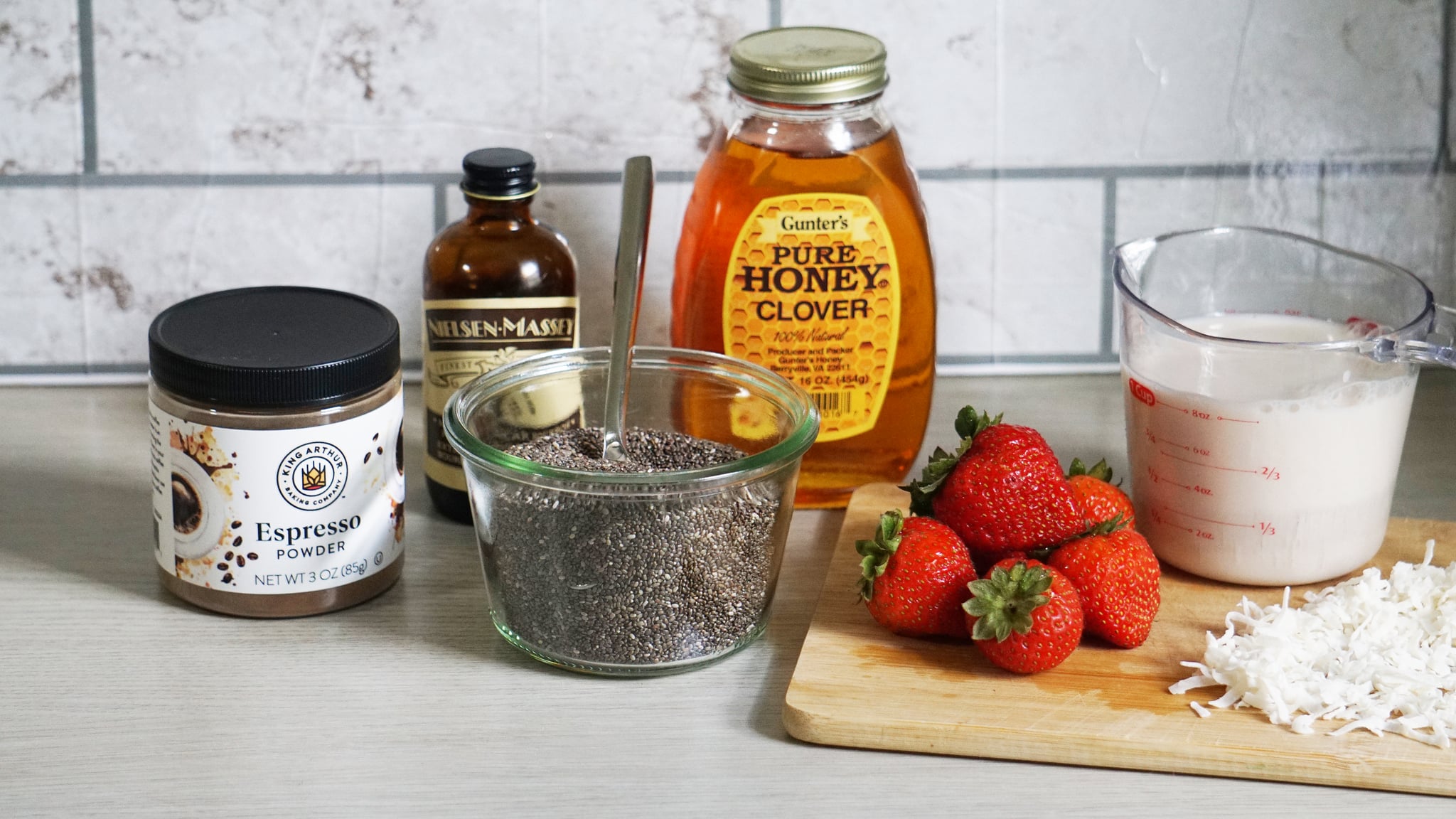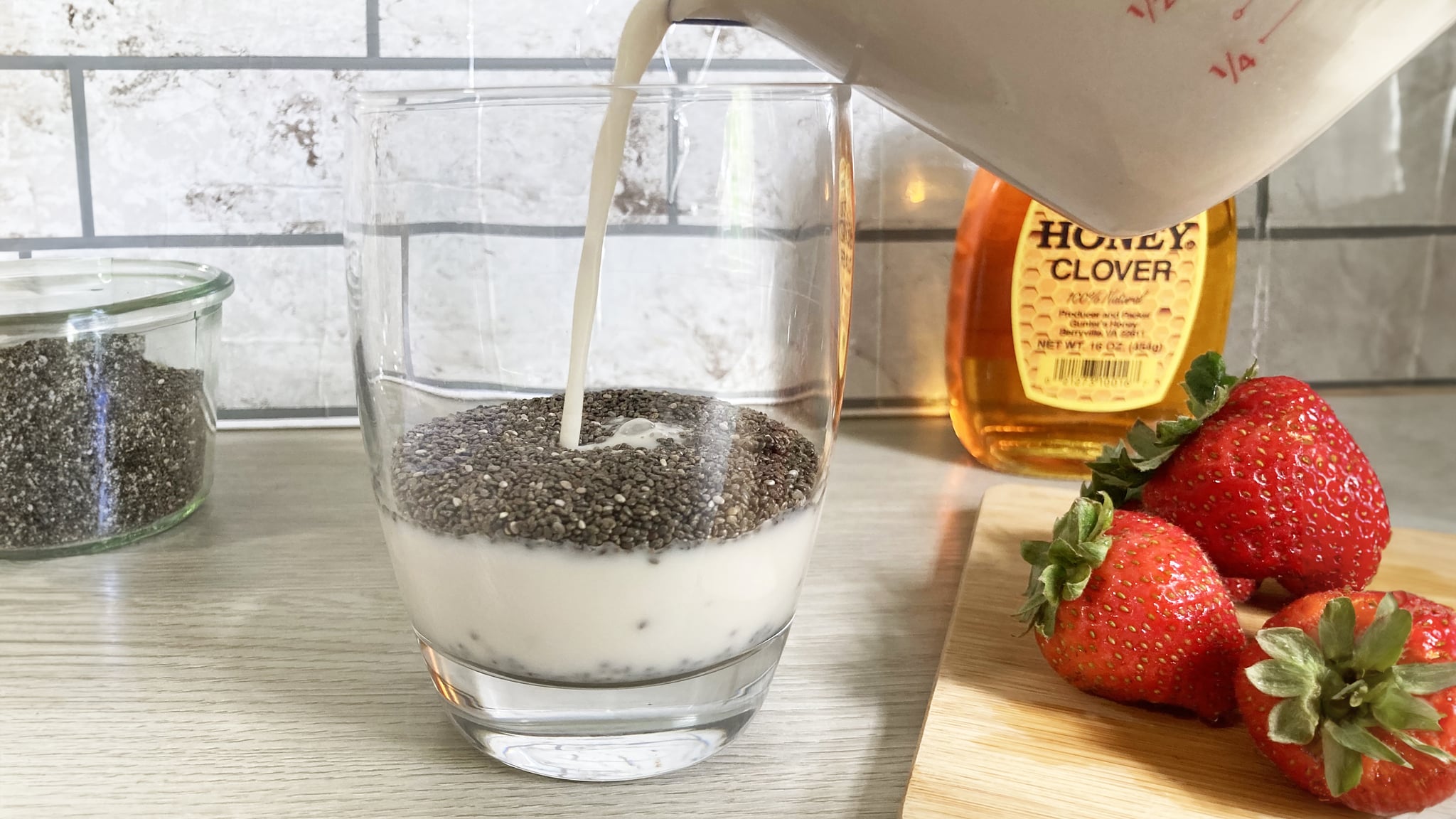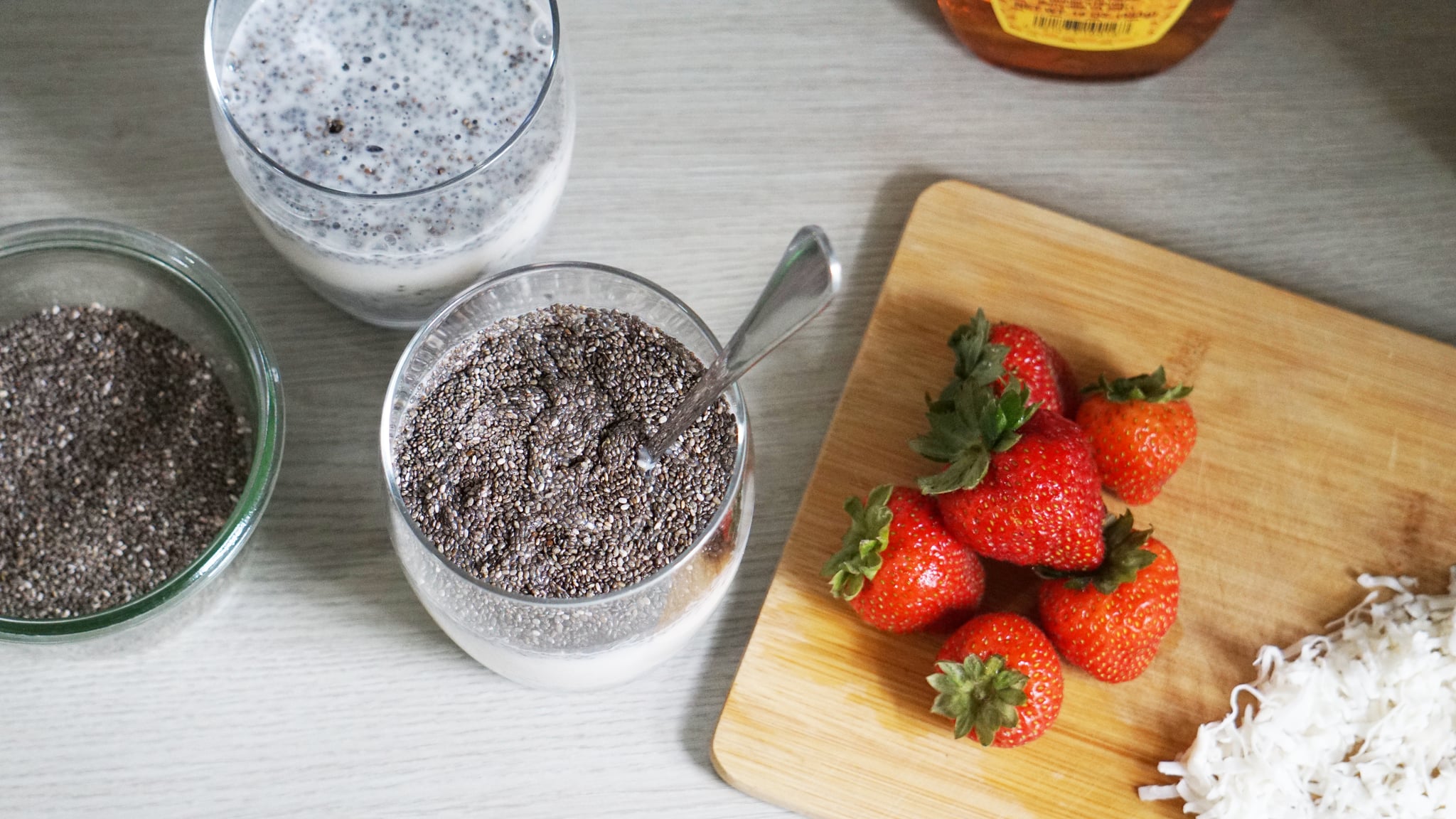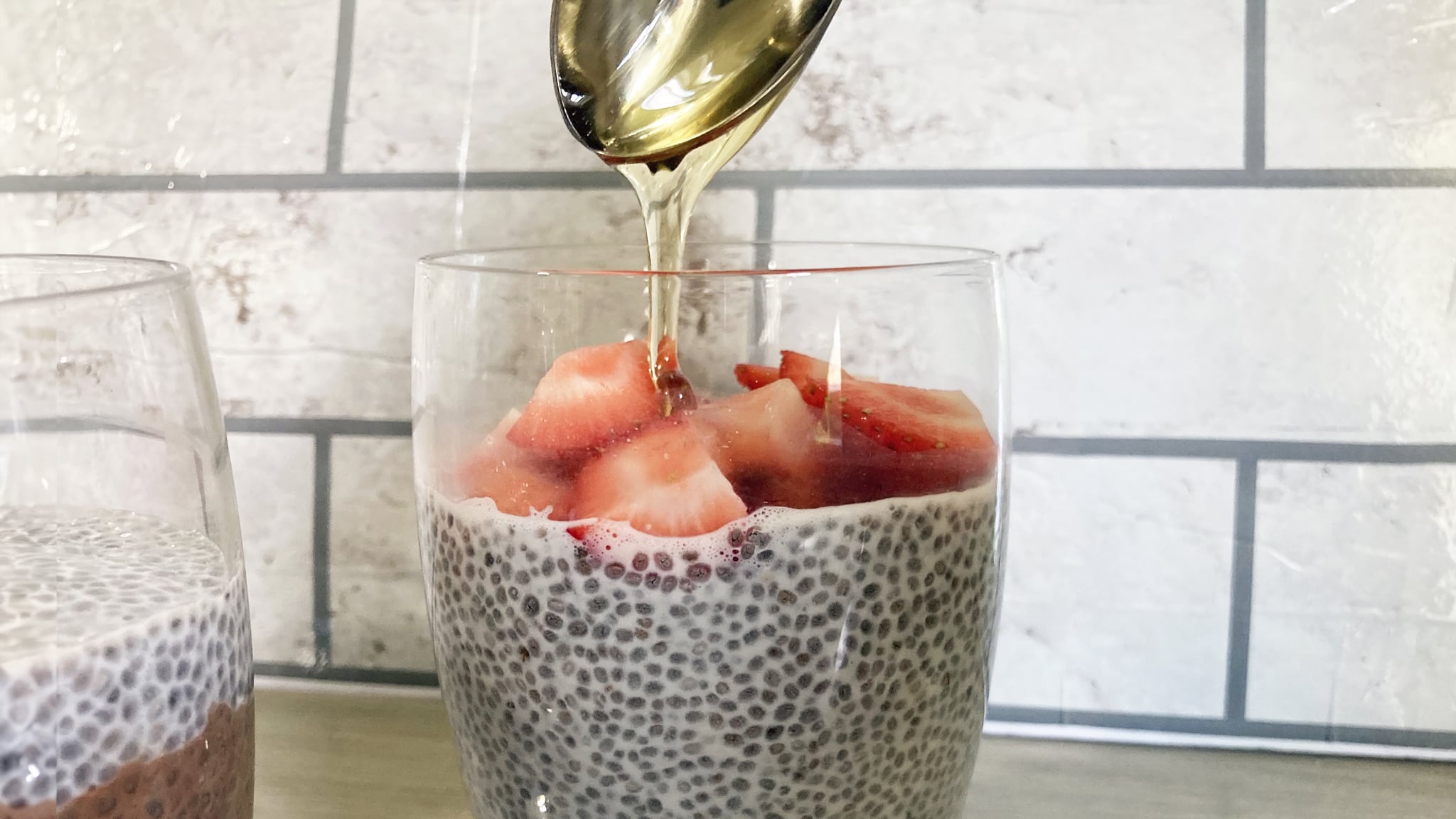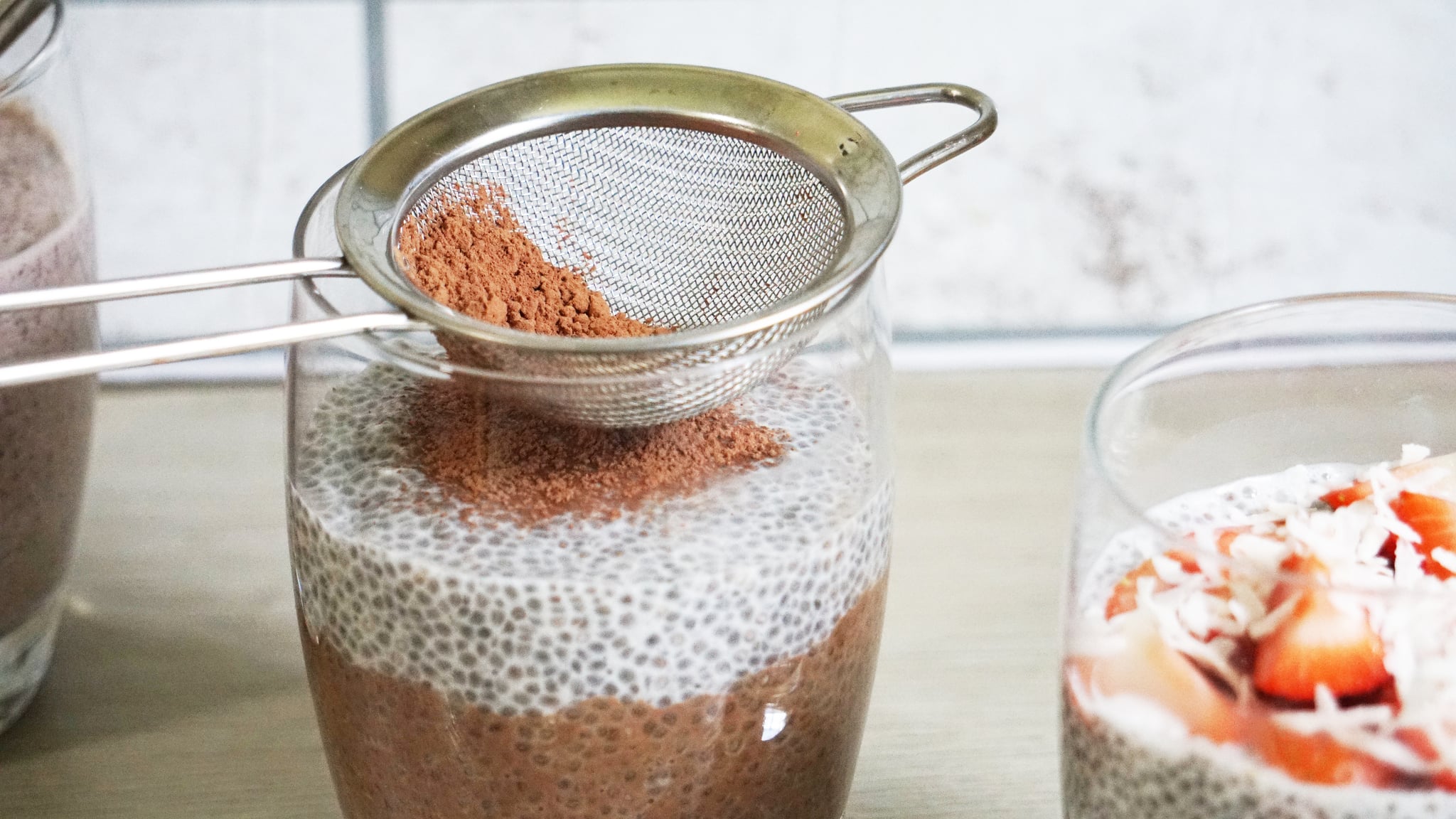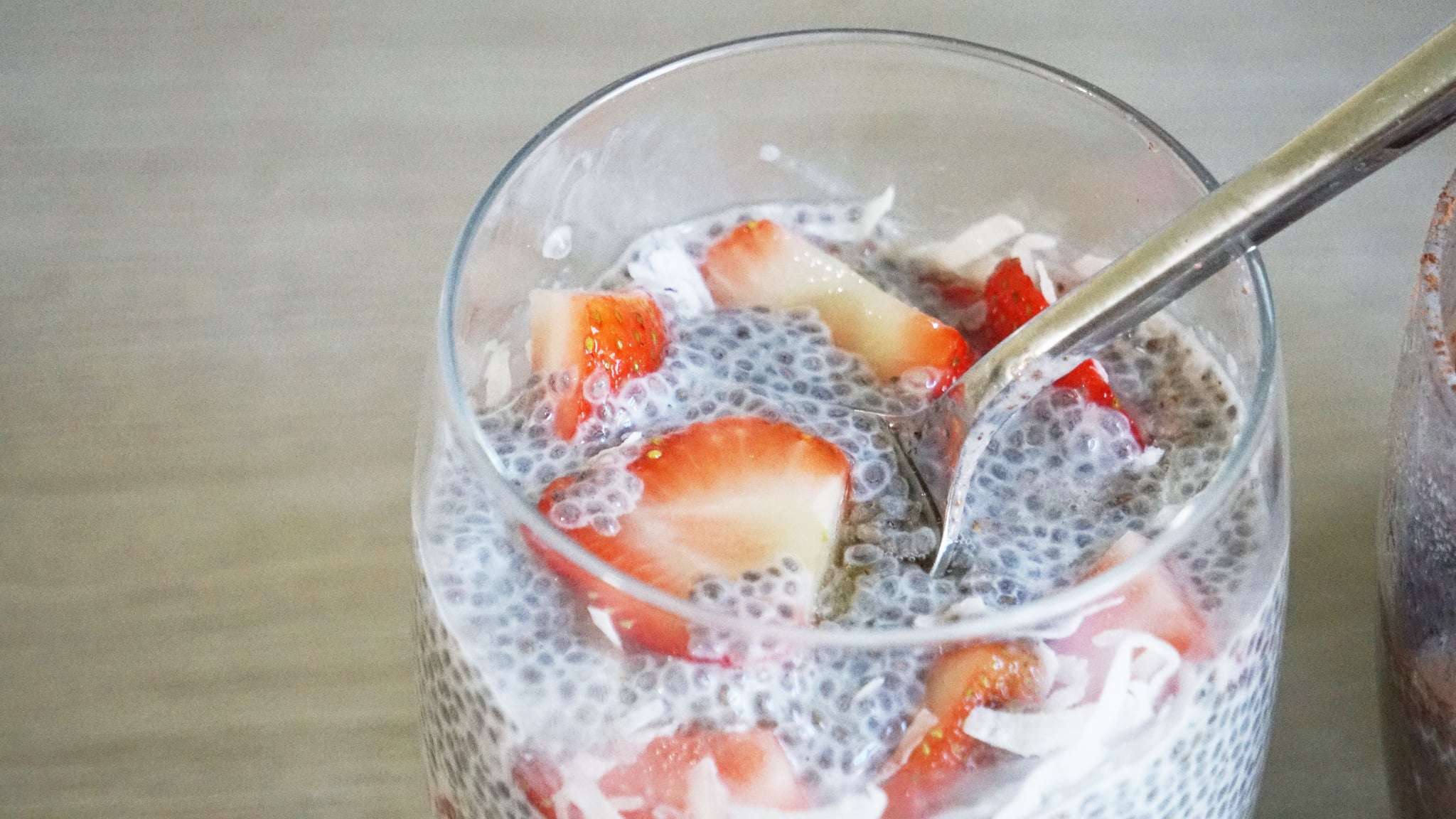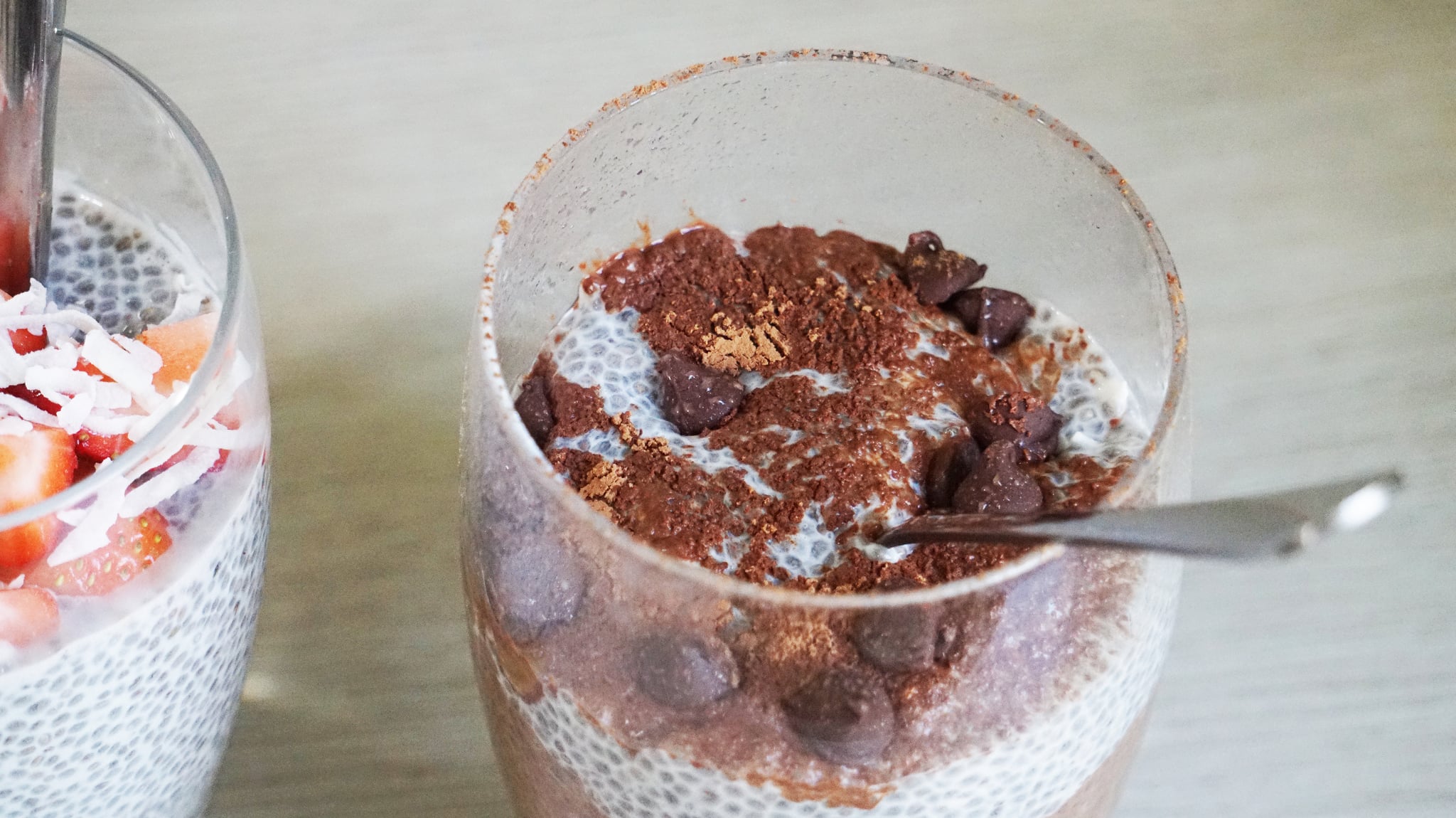 Chia Seed Pudding
Original recipe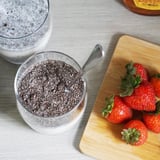 Ingredients
1/4 cup chia seeds
1 cup milk (any type)
1 tablespoon sweetener (honey, agave, maple syrup, etc.)
1 teaspoon extract or flavoring (i.e. cocoa powder, vanilla extract)
Toppings of your choice (optional)
Directions
Add all the ingredients except the toppings to a glass container, and stir to combine.
If you prefer a smoother texture, blend the mixture.
Let the mixture rest overnight or for at least an hour in the fridge.
When the mixture is no longer runny and all the chia seeds are sticking together, garnish the pudding with your favorite toppings and enjoy!
Information
Category

Snacks

Cuisine

North American

Yield

1 cup

Total Time

1 hour, 4 minutes, 59 seconds
Image Source: POPSUGAR Photography / Kalea Martin