Collagen Smoothie at Jamba Juice
You Can Now Try a Collagen Smoothie at Jamba Juice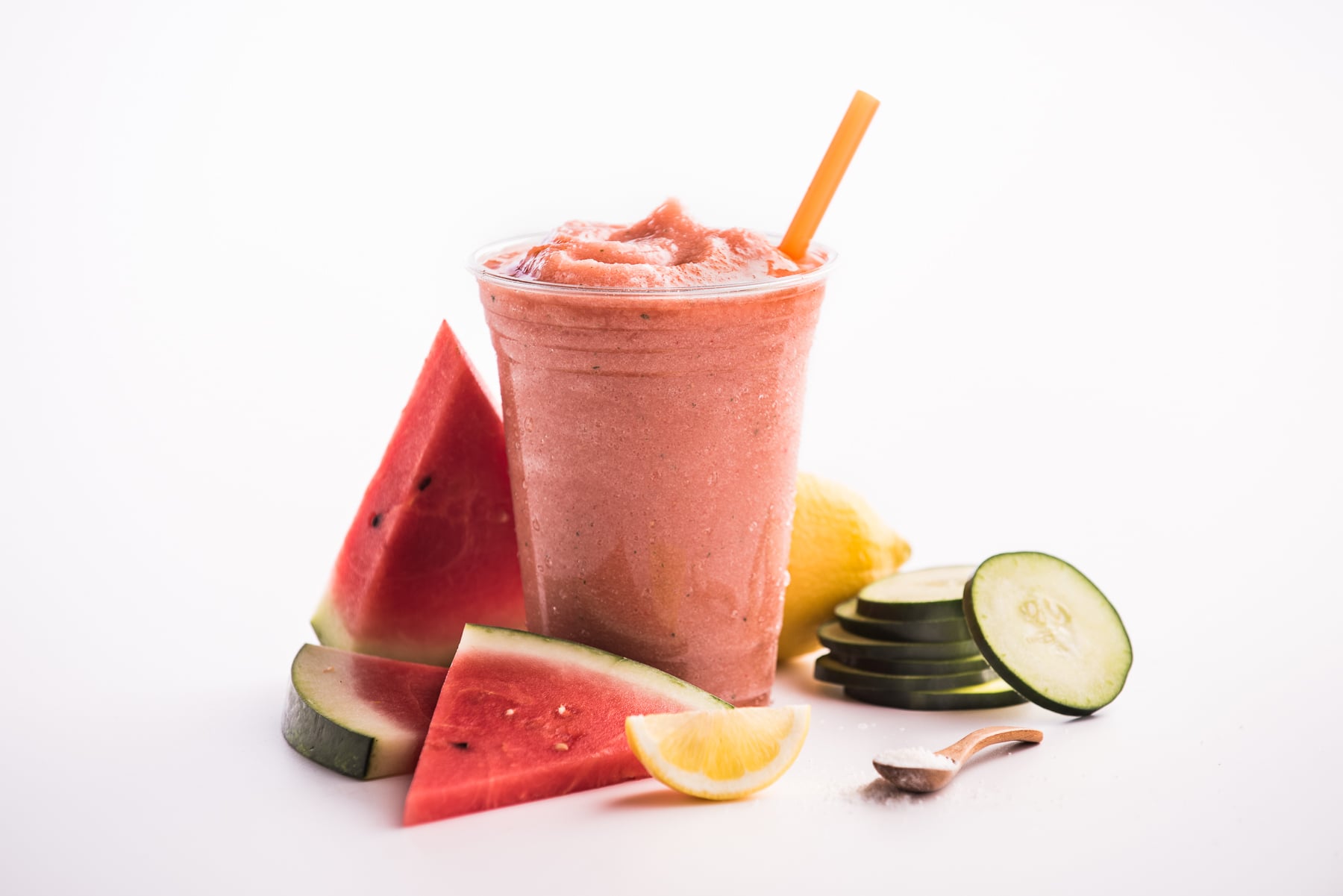 Have you been thinking about trying the collagen supplement trend, but you're on the fence? Jamba Juice is taking the guesswork out of it for you with their latest summertime smoothie, "Poolside Fit with Collagen Boost." It's a blend of watermelon juice, cucumber, lemon, strawberry, peach, and collagen, which sounds crazy refreshing and superdelicious.
A 16-ounce serving of this frosty treat will only run you 200 calories. Keep in mind that because this is an entirely fruit smoothie, it's quite high in sugar, albeit natural sugar, with 44 grams. That said, there are no artificial preservatives or flavors, and no high-fructose corn syrup; you'll also get vitamins A and C, as well as some calcium and iron.
Watermelon's not your thing? Not to worry. This collagen boost option is ready to blend into any of your favorites, just like Jamba Juice's other boosts (like immunity and protein!).
Collagen blends really nicely into smoothies, juices, coffee, and more — but a canister of this joint-protecting and gut-healing goodness can run you anywhere from $20 to $75 and sometimes more. Its availability at Jamba Juice means you can reap the benefits of collagen — on the go! — without investing too much. It also gives this burgeoning trend a little more mainstream visibility, which is great for making otherwise out-of-reach, expensive health trends available to the broader public.
Image Source: Jamba Juice