CrossFit Beginner Workout Designed by Brooke Ence
A CrossFit Athlete Shares Her Favorite 3-Move Beginner Workout to Get You Ripped
If you've seen the movie Wonder Woman, Brooke Ence's face and superstrong body may look familiar — she was an Amazon warrior! Hollywood wasn't originally her scene, though. She's a CrossFit athlete, who even after suffering from a neck injury in 2017, recently qualified for the 2018 CrossFit Regionals, not even 12 months after her operation.
It's clear that Brooke knows how to sculpt and strengthen her muscles . . . and not just for the movie screen! Here's her favorite beginner CrossFit workout to not only help you tighten and tone your arms, upper back, core, legs, and booty, but also to make you more agile and stronger for any of life's challenges.
Brooke says that in CrossFit, simplicity is a powerful thing — it's usually the simple workouts that are the most deceiving and the most challenging. This workout below is a perfect example.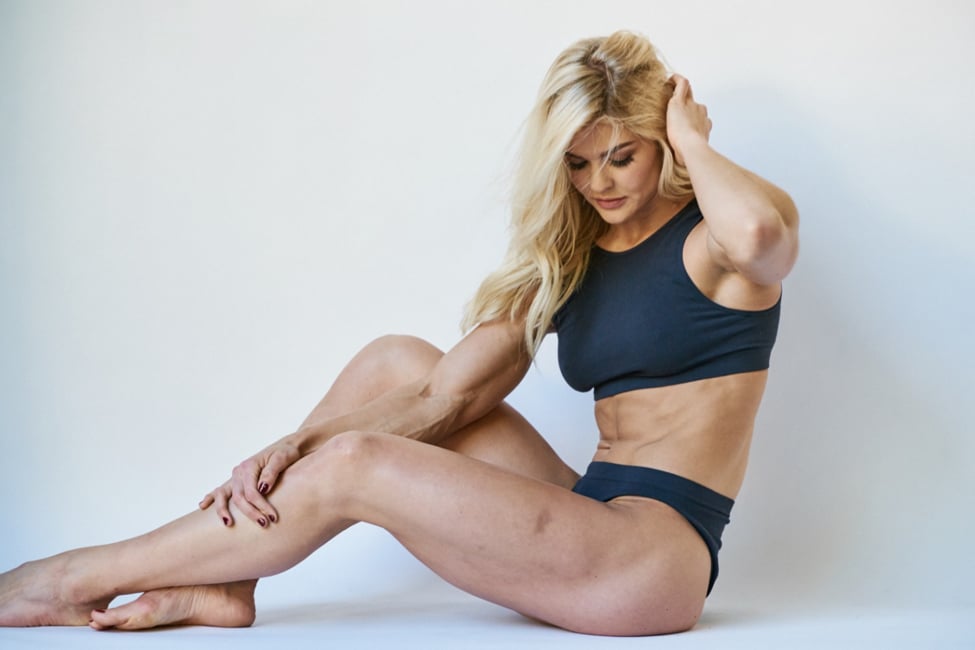 The Workout
Directions: Complete three rounds of this three-move workout. For the first round, complete 21 reps of each move, then 15 reps for the second round and nine reps for the third and final round. See how fast you can complete all three rounds with correct form. Brooke says, "As you get better, you'll get faster getting through it and might be able to push more weight."
For the ring rows, use a TRX or gymnastics rings. If you don't have access to either, you can do a modification using a sturdy table.
For the thrusters, use a set of medium-weight dumbbells that are eight to 15 pounds. For the burpees, feel free to skip the push-up and the jump at the end if it's too difficult.
Keep reading to see explanations of each move.