Is Dance Cardio a Good Workout?
How Effective Is Dance Cardio? 3 Experts Weigh In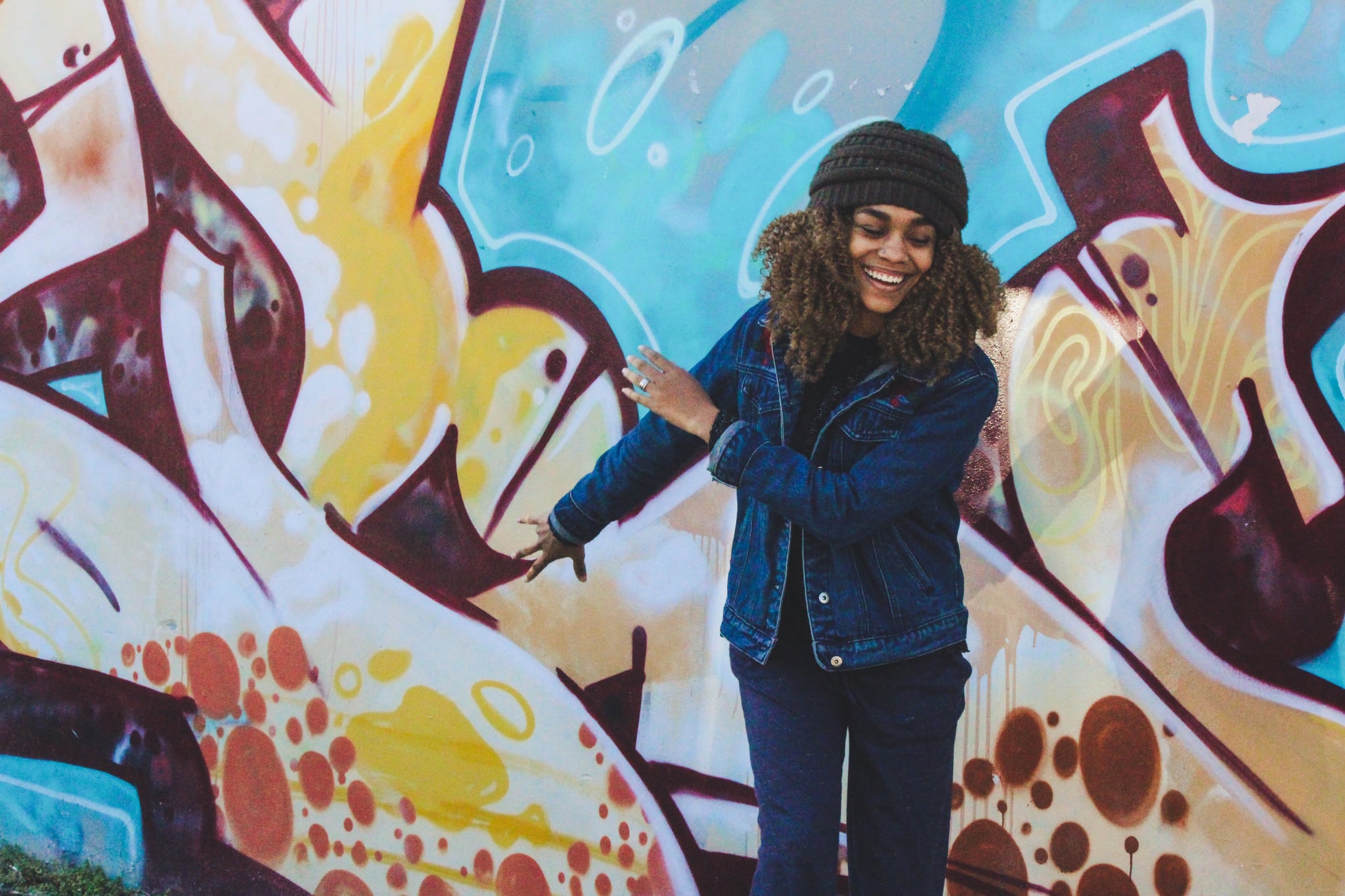 Spend 15 minutes getting down with girlfriends at a club, and you can tell you're getting some sort of a workout. Your heart rate is high, the sweat is beading at your hairline, and your feet kind of hate you a little bit. Dancing, from salsa and hip-hop to ballroom and dance cardio, is a go-to workout for many — A-listers like Ariana Grande included.
"Harley Pasternak [Grande's trainer] will text me a workout, and if I have a show that day, I'm like, 'I'm good,'" the singer and new Reebok global ambassador joked with us at her last tour stop in Hong Kong. "I get my workouts in my shows. We hit my songs 'Side to Side,' 'Bang Bang,' 'Greedy,' and 'Focus' back to back. It's only four numbers, but they get the job done."
But is Grande's dance-infused workout routine enough? With the help of popular studios like Tracy Anderson and DanceBody, there's no denying that dance cardio is totally #trending. Typically involving classic workout components — like lunges, ab work, and even a body-part-centric strength component (see: 305 Fitness) — dance cardio takes traditional choreography up a notch, with the common goal of providing a total-body workout, heavy on the fun.
"Dance cardio like Zumba and other popular forms we've studied, it tends to be a pretty good moderate- to vigorous-intensity workout," says John Porcari, Ph.D., of the University of Wisconsin - La Crosse's department of exercise and sport science. "For any young to middle-age adult, 45 to 60 minutes, three to five days a week, can definitely give you a cardio workout."
Plus, dance cardio has potential mood-boosting effects. In one study from the University of Derby, depressed patients who were given nine weeks of salsa dancing lessons experienced a huge lift in their spirits. Researchers explained that it was the combination of social interaction, exercise, and the concentration that learning a new skill requires that significantly boosted the mood of all the study's participants.
"Dancing gives you an essential boost for your mind, body, and spirit," says celebrity choreographer Brian Nicholson, who's notably worked with Grande. "The confidence it helps you build in class translates to the outside world. That's when the magic happens."
But is it enough to completely abandon those #morningmiles? It depends on what level you're at, says Dr. Porcari. "I'd say it's not quite as intensive as running in terms of cardio, but it's really what you make of it. Depending on if you're adding in lunges or squats or other workout moves, it could change the whole workout."
Ready to tackle a class? Here are four tips beginners can use to tackle their first dance cardio sesh with ease:
1. Know What You're Getting Into: With your options ranging from stream-at-home workouts to in-studio sweat sessions, it's important for you to know what you're about to do before you jump in, jazz hands first. "A lot of these popular workouts involve jumping and twisting, sometimes simultaneously," says Dr. Porcari. "That's when we'll see potential hip or knee injuries, especially in anyone that's older or overweight." Do your recon before slipping into your spandex, and make sure you're comfortable with the method.
2. Go With a Friend: As with any new type of workout, it's super helpful to buddy up for your first time. If it's at a studio, your fit friend will not only know how to navigate the space, but also how to be a support system if you get into class and feel like a deer in headlights.
3. Wear the Right Footwear: You probably wouldn't run a marathon barefoot. Same vibe . . . you should make sure you're reaching for the right dancing shoes before bustin' a groove. Aim for an option that gives you adequate support, both on the sole and at the ankle.
4. Make Sure You're Warmed Up: As with any workout, you don't want to get going without warming up. Nicholson suggests a simple preshimmy routine, including running in place, 20 jumping jacks, stretching from head to toe, and tackling some core work (like two sets of 12 crunches, planks, and squats). Finish off this dynamic warmup with a few dance moves to ease in. "Easy grooves to get our body in motion to the music are the best way to get prepped up and connected to our inner superstar performer," he says. "Try something like a simple step-touch all the way to a fun freestyle session!"