Demi Lovato Fabletics Collection
Brace Your Wallets: Fabletics Is Launching a Collaboration With Demi Lovato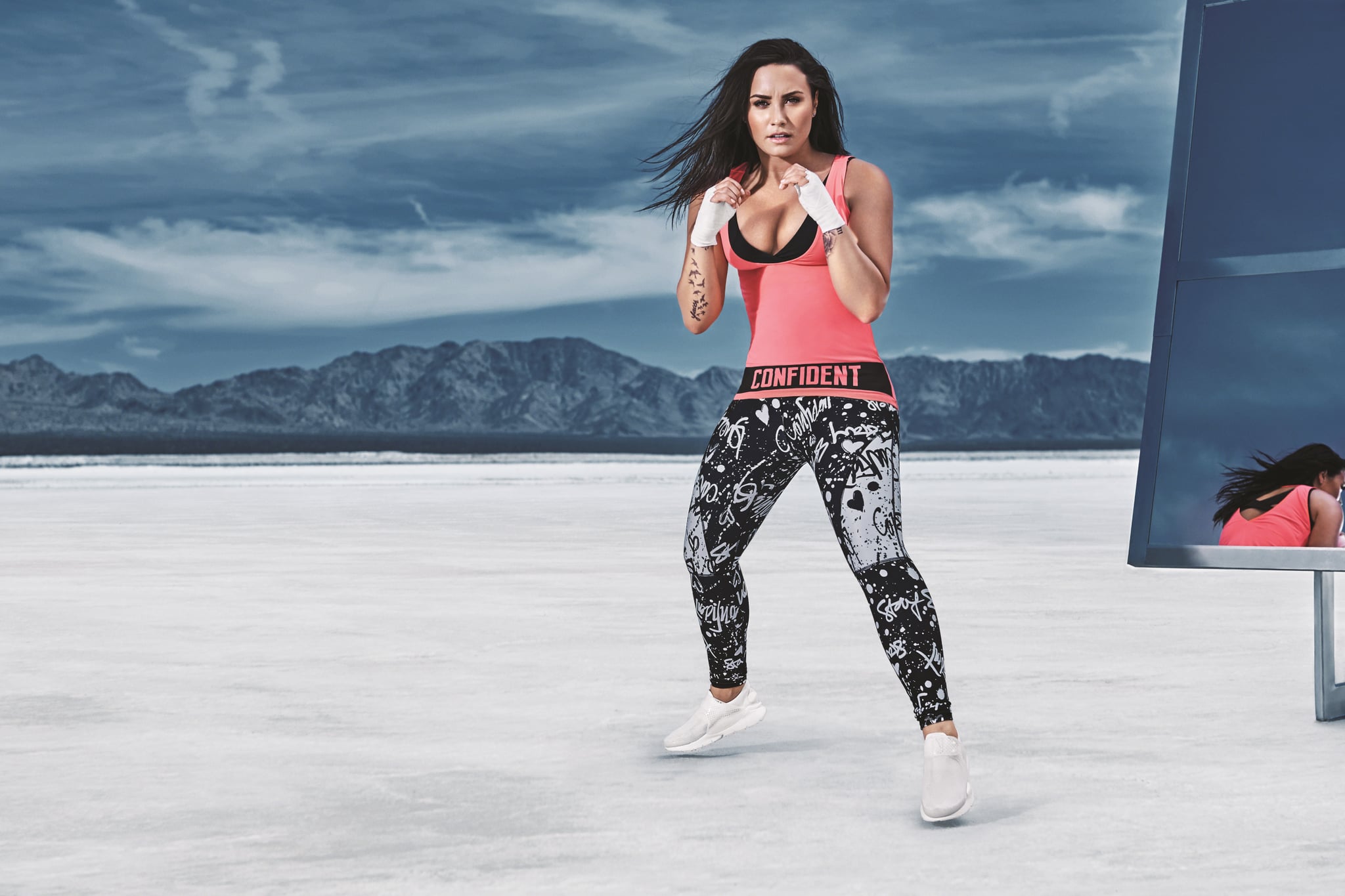 "What's wrong with being confident" isn't just a line from one of Demi Lovato's songs; it's a life mantra for her, and she's leading other young women with her positive example. In her latest mission to "empower girls," she's teamed up with Fabletics to launch a limited-edition capsule collection that is not only ridiculously cute (seriously, it's fire), but which also benefits an incredible cause.
Demi Lovato For Fabletics was created in partnership with the United Nations Foundation's Girl Up campaign, "a 'by girls, for girls' movement that empowers girls to become a force for change for girls everywhere," Fabletics said in a press release. It will help fund programs "for some of the world's most marginalized adolescent girls" by "ensuring that they are educated, happy, healthy, safe, and positioned to be leaders in their communities."
True to Demi's body-positivity mission, this collection will be available for all body types, from sizes XXS through 3XL. In a press release, Kate Hudson called Demi "a definitive voice for female empowerment and body positivity — especially for the younger generation — which is something we believe in very strongly at Fabletics." Demi expressed her excitement to be that definitive voice, saying, "I am thrilled to lend my voice to such a powerful brand and organization, both of which represent many of the values I stand for — particularly the importance of empowering girls. Being involved in the creative design process while being able to have a daily impact on young girls' lives around the world is so rewarding to me, making this initiative very dear to my heart."
This morning, Demi posted to Instagram, saying, "Being active is a huge part of my life, so it was important for me to create a line that's accessible, comfortable and fashionable, while inspiring you to take care of your mind and body." Fabletics reinforced this statement in the press release, saying, "The brand is dedicated to creating a community that nurtures inspiring, confident, and spirited girls who are able to realize their best selves."
The capsule collection will be available online this month at Fabletics.com and in all 21 Fabletics brick and mortar stores, and a more extensive collection will debut in August. It will include "bras and leggings," as well as "layering pieces, including tops, jackets, and much more."