Demi Lovato Quote on Body Acceptance and Kardashians
You'll Love Demi Lovato's Quote About Accepting Her Curvy Figure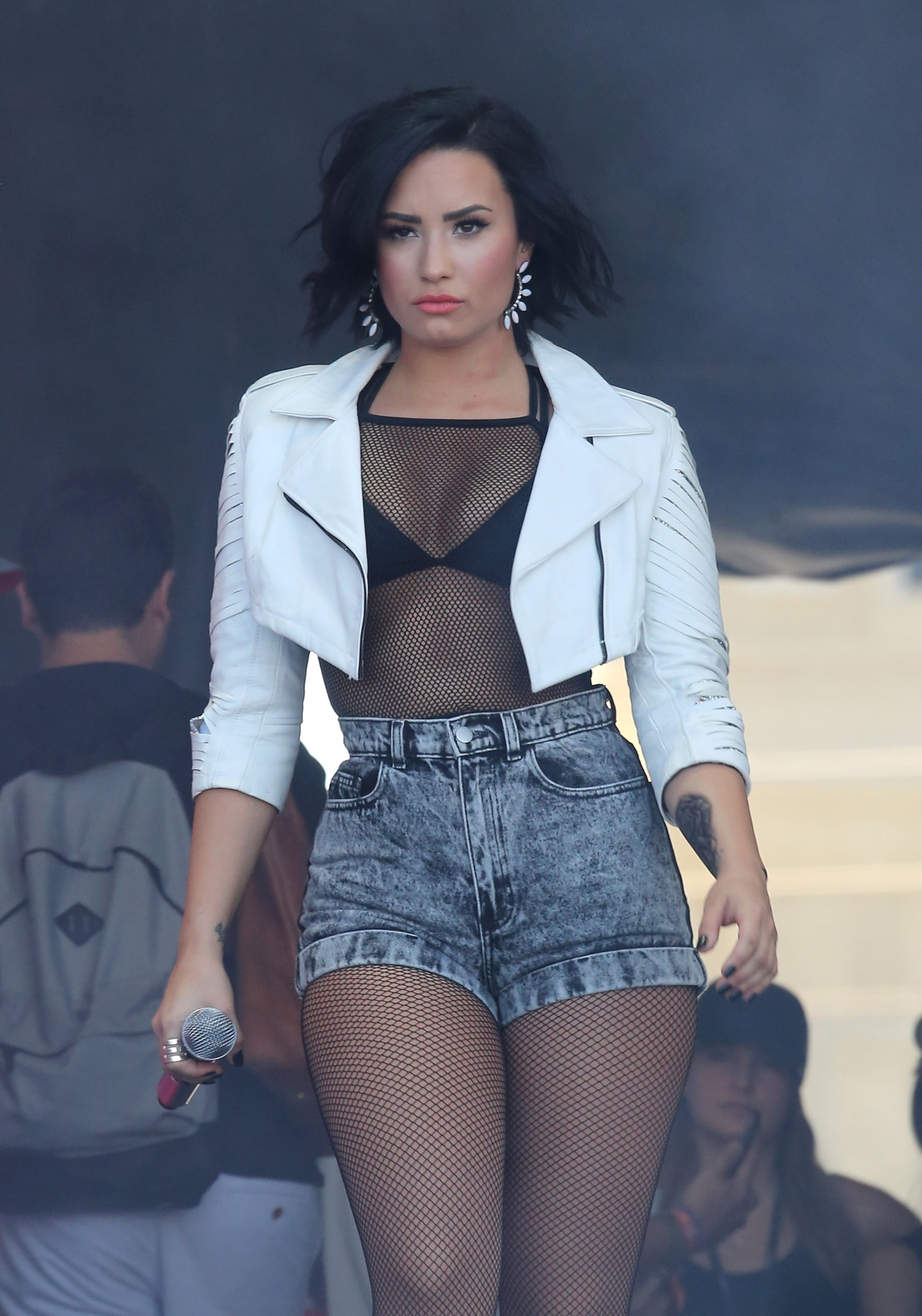 Demi Lovato is celebrating the release of her new album Confident with, well, straight-up confidence. The album is set to be released Oct. 16, and the 23-year-old covers the latest issue of Complex Magazine — topless and looking amazing, we might add — and she discussed all things professional and personal life in the interview. The one quote that really stands out is one about Demi's body image and self-confidence. Demi is vocal about self-esteem among young women, and she was asked if there's anyone in particular who inspires her to embrace her curves. Here's what she said:
Q: You've really been celebrating your curves on Instagram. Do you have a curve inspiration figure?

A: I've always said the Kardashians. When they came into the spotlight, they kind of revolutionized what beauty was when it came to body shapes. For so long, it was the heroin-chic '90s supermodel thing, and I feel like, when the Kardashians came into the picture, people started to look at it because it was different. They were like, "You know what? That's actually really beautiful." From then, I noticed that Beyoncé was thicker, and Nicki Minaj is thicker. When I say thick — like when I call my thighs thick — I love it. I think it's a good thing. Watching them really helped me learn to accept my body image, too. I'm not naturally super thin. I have an athletic body. I just have to embrace that. There are days when it's hard to, but more and more, there are days where I'm actually proud of my body.
Preach it, girl. Even if (shock!) you're not a fan of the Kardashians, you cannot deny what Demi's saying — that they, along with celebrities like Beyoncé and Nicki Minaj, have undoubtedly been instrumental in helping women love their bodies. If you're a fan of Demi's, you already know that she's a huge proponent of self-love. She's the queen of embracing the no-makeup selfie, and she recently shared a motivational mantra with the world by accident when she was recorded repeating, "I am enough," before a performance. In the words of Demi's title track, "Confident," what's wrong with being confident?! Love your thick thighs; love your skinny thighs; take the compliment. Love yourself, no matter what.