Are Fitness Trackers Accurate at Counting Calories?
PSA: You May Want to Stop Relying on Your Fitness Tracker For Counting Calories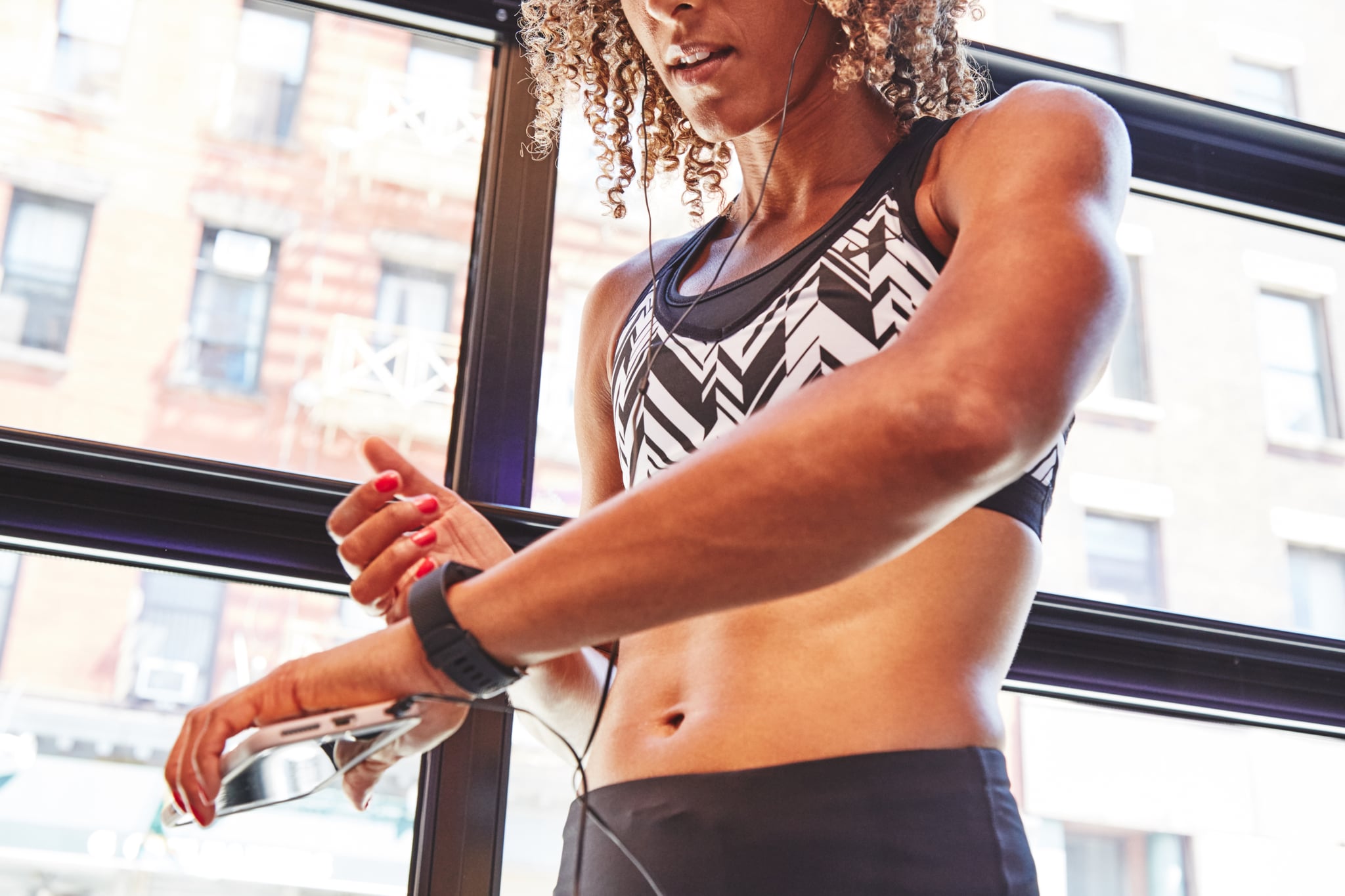 If you've been using your trusty fitness tracker to count burned calories during a workout, you may want to rethink your ways. Researchers at Stanford University just confirmed our suspicions that these tech devices may not be as accurate as we thought.
A recent study published in the Journal of Personalized Medicine sought to uncover just how effective these wrist-worn trackers are at measuring various metrics, such as heart rate and energy expenditure. Researchers at Stanford University School of Medicine tested seven popular fitness trackers (the Apple Watch, Fitbit Surge, Microsoft Band, Basis Peak, PulseOn, Samsung Gear S2, and Mio Alpha 2) on 60 volunteers, made up of healthy adult men and women, who wore up to four devices at once. For the study, the researchers looked at data from the participants during tests that involved sitting and walking and running on a treadmill and cycling on a stationery bike at low and high intensity.
Once each tracker's data was accumulated, they compared it against data received from medical equipment used by the scientists to measure each participant's heart rate and burned calories. It turns out, the fitness trackers were pretty accurate with their heart rate calculations: six out of the seven trackers tested averaged an error rate of less than five percent. However, all of the trackers failed at measuring calories burned — the most accurate device was off by an average of 27 percent, and the least accurate one was off by a whopping 93 percent. Since each tracker has its own proprietary algorithm to measure energy expenditure, researchers weren't able to explain why the reads were so inaccurate. "My take on this is that it's very hard to train an algorithm that would be accurate across a wide variety of people because energy expenditure is variable based on someone's fitness level, height, and weight, etc.," said Anna Shcherbina, lead author in the study, in a press release from Stanford Medicine.
Bottom line: take your fitness tracker's calorie counts with a grain of salt. If you're using that little number to determine other life choices (for example, if you see that you burned 200 calories and are going to indulge in five cookies because of that number), you may want to think again. If tracking your calories burned is important to you, we recommend investing in a chest strap — many which are compatible with popular wrist-worn fitness trackers. In recent studies, chest straps have been shown to have more accurate data when it comes to energy expenditure.