Free Fitness Apps From Your Favorite Sneaker Brands
Get in Shape — in Style — With Your Favorite Fitness Brand's Apps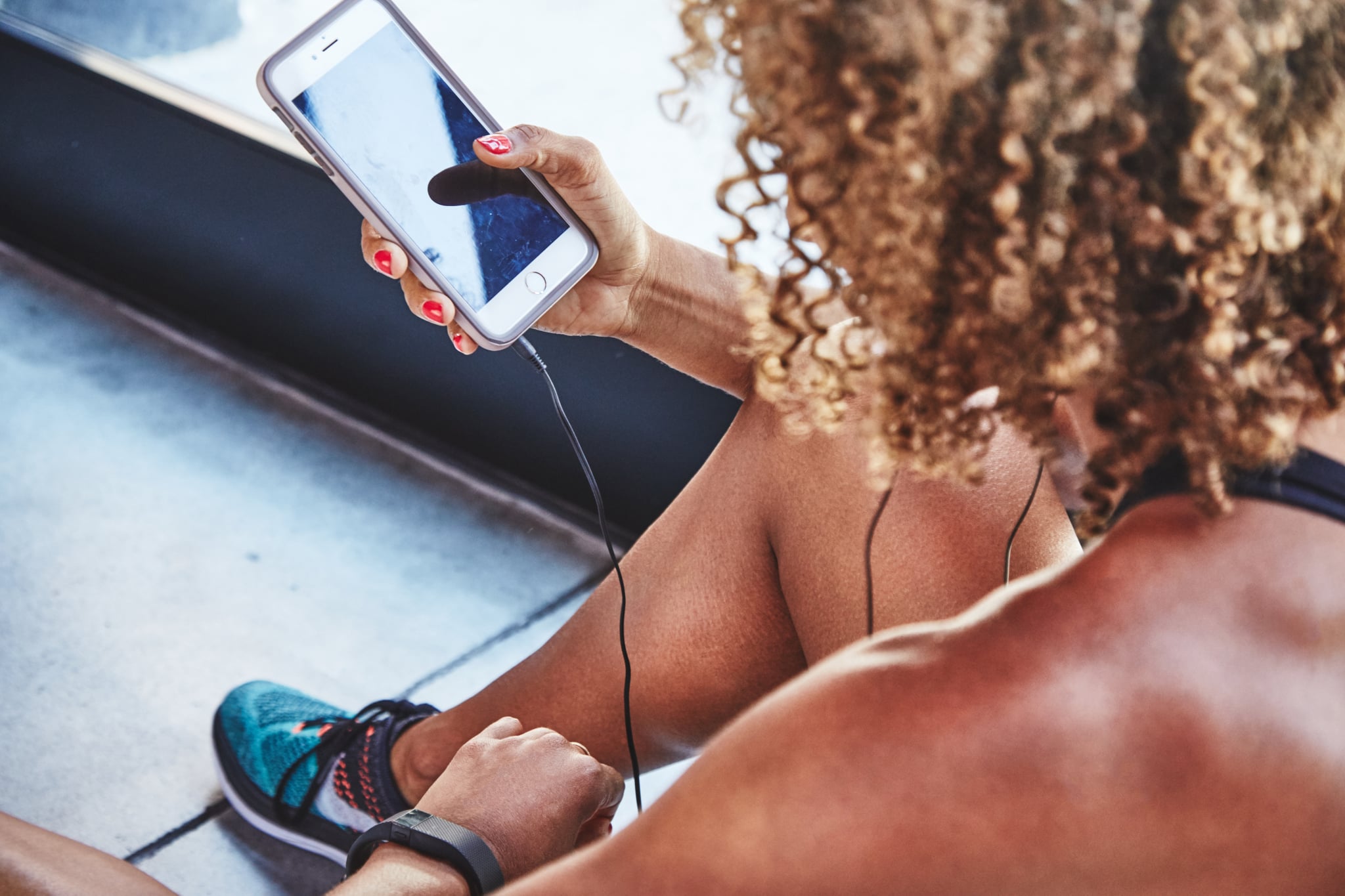 You've probably noticed that we're pretty big fans of free fitness: from scouring the web for neighborhood events to trying in-store classes and even using the web for free yoga at home. Another one of our favorite fitness freebies? Apps. Whether you're a brand loyalist or just looking to build strength on a budget, these digital treasures will make you fall a little more in love with the brands that created your favorite sneakers.
The Brand:
Nike
The App: N+TC
What It Does:
Have you ever caught yourself fantasizing about what it would be like to have Ellie Goulding as your personal trainer? What about Jessie J? Nike was spying on your REM cycles (market research) and made your dreams a reality. With simple, downloadable workouts from celebs and master trainers alike, you can pick your skill level and desired time to customize the best workouts for your schedule.
The App: Nike+ Running
What It Does:
You know the drill . . . just do it. You don't need to go fast or far — you just need to go. GPS tracking, motivating social sharing (your friends can cheer you on during a run), and progress metrics combine to deliver a functional, use-every-day app. Whether you're a beginner or ultramarathoner, you can use this app as a mileage log or as a personal trainer to prep for a race.
The Brand:
Under Armour
The App: Record
What It Does:
The "world's first 24/7 connected health and fitness system" is a comprehensive tracker, encompassing nutrition, activity (steps), fitness, and sleep — it even lets you rank "how you feel" from one to 10. We love this balanced approach to healthy living! You can sync Record to your fit trackers — Under Armour devices, Fitbit, etc. — or use it as a stand-alone service.
The Brand:
Adidas
The App: miCoach Multi-Sport
What It Does:
Is your typical excuse for not working out, "I don't have time?" Or perhaps it's "I can only work out if DRose is personally encouraging me." Touché. However, your eccentric excuses don't work with the Adidas miCoach app. With one-minute exercises delivered to you daily plus the voice of none other than NBA great Derrick Rose coaching you to greatness, there's no reason to not take advantage of this simple service. No equipment necessary, but you can connect it to your Adidas devices should you choose to do so.
The App: Train & Run
What It Does:
Similar to the Nike+ Running app, Adidas Train & Run provides GPS, plus distance and speed tracking. You can analyze your personal stats over time, connect your devices, and create weekly goals and training plans.
The Brand:
New Balance
The App: MyNB
What It Does:
If motivation has been a challenge in your running career, try this: run for shoes (we know, right?). Connect your New Balance app with Runkeeper to earn points on your runs that you can apply toward NB online gift cards, or even a spot in the popular runDisney race series. Seems like a no-brainer to us!
The Brand:
ASICS
The App: MY ASICS Run Training
What It Does:
Training for a big race or trying to get a PR? This app from ASICS is your new best friend. Details are thoroughly thought out, and goals are really customizable. Start by selecting a goal, and ASICS will create a multiphase training plan for you — personalizing a schedule based on your age, height and weight, and running history — including the dates of your runs, distance, and mile time. This is the next best thing to having a personal running coach . . . and it's free.
The Brand: POPSUGAR Fitness
The App: POPSUGAR Active
What It Does:
OK, fine, we don't make sneakers. But did you know we have a workout app, too? Your favorite POPSUGAR Fitness classes are aggregated on the POPSUGAR Active app. It's got a little bit of everything — from "10 Minutes to Tank-Top Arms" to "Half Hour HIIT" — so even if you're on the go, the world is your gym.
Image Source: POPSUGAR Photography/Benjamin Stone