Free In-Store Fitness Classes From Popular Brands
Go Ahead and Freak Out — All These Fitness Classes Are Free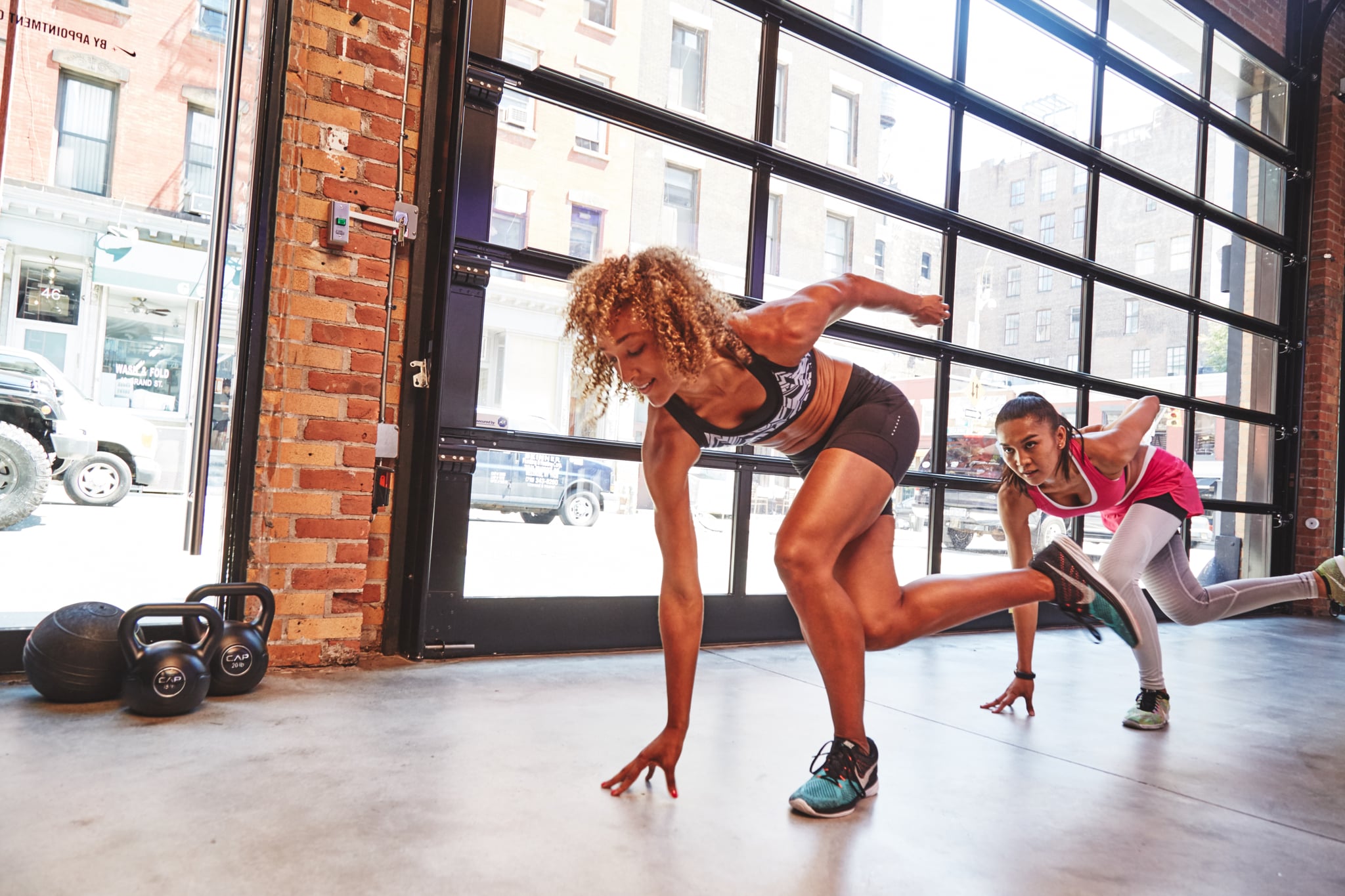 Whether you're a devout yogi, a diehard Pilates enthusiast, or a lover of a high-intensity sweat session, studio memberships and drop-in class fees can add up quickly. Fortunately, some of your most beloved brands are ready to pick up the tab for you (whaaaat!?). And while free exercise classes led by world-class instructors may seem like the stuff of fitness fairy tales, they're actually not as elusive as you might think — labels like Nike, The North Face, and Athleta are hosting weekly group fitness, on the house. With so much on offer, you could create a schedule of free classes for yourself at some of your go-to activewear stores. Yes, we're serious.
Lululemon
Group Yoga Classes
Nationwide
Those yoga pants were made for more than just brunch. Justify your purchase and give those tights the life they've always dreamed of in one of Lulu's complimentary yoga classes. Led by esteemed instructors in the community, classes are offered at each of the brand's stores across the US and Canada — many locations now have run clubs as well!
The North Face
Mountain Athletics Training
Boston, Chicago, NYC, SF, and Washington DC
If you're looking to up your ski game to balance out your après-ski indulgences (we're not pointing fingers), The North Face is ready to help you. Every Tuesday and Thursday at its cold-weather locations (naturally), the brand leads Mountain Athletics Training — which includes endurance exercises — at 6:30 p.m. Fee: $0 per class.
REI
Run Club, Outdoor Yoga, Climbing
Select Locations Nationwide
The camping and outdoor-rec empire REI offers a myriad of classes at different price points, while giving great discounts to members. If you do a little digging, you can find free run-club events and outdoor yoga, because how else would REI do yoga? Some locations even have an indoor rock-climbing wall you can scale in between perusing the sleeping bag aisle and Swiss Army knife section.
Nike
Run Club, NTC HIIT Classes, Yoga
Nationwide
Whether you're going for your first run or you're a seasoned HIIT veteran, Nike has a variety of group fitness activities for you to try out weekly in several cities across the US. From burpees on the beach in Santa Monica, CA, to skating in the NYC Nike SB Garage, each location has something special — with an expert trainer to guide you. Find a store near you for a list of local events and details.
Athleta
Bootcamp, Group Runs, Yoga, and More
Nationwide
Yet another reason to spend some more time with Gap's athletic poster child: Athleta serves up an impressive assortment of complimentary fitness and nutrition classes. Each location has a unique set of events, so check the calendar at your local store to find your next class.
Road Runner Sports
Adventure Run
Select Cities Nationwide
On the fourth Thursday of every month, Road Runner Sports hosts a monthly Adventure Run, which combines a race with a scavenger hunt and sometimes beer (if you're lucky). Get outside, go for a run, connect with your local community, and win some prizes. All Adventure Runs are 100 percent free.