Healthy Bean Burger Recipe
The Easiest Bean Burger You'll Ever Cook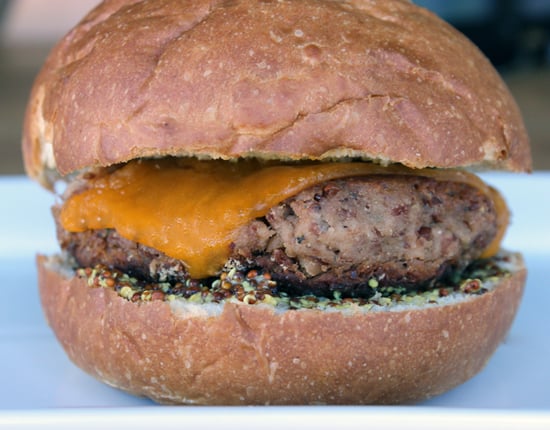 For a quick meal this Meatless Monday, try this simple and delicious bean burger — no grill required. Grab a handful of ingredients that are probably already hiding in your pantry, turn on your stove top, and you're done in less than 10 minutes. This satisfying protein-packed bean burger would hit the spot after a tough gym session.
Really Simple Bean Burgers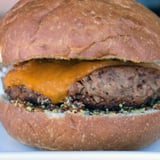 Ingredients
2 cans black, white, or pinto beans or black-eyed peas
1 cup dried Italian breadcrumbs
2 large eggs, lightly beaten
1 teaspoon coarsely ground black pepper
1/2 teaspoon garlic powder
1/4 canola oil
6 high-quality hamburger buns
Sliced cheese, optional
Condiments of your choice
Directions
Drain one can of beans, reserving the liquid, and mash the beans in a medium bowl.
Drain the second can and add it to the bowl along with the breadcrumbs, eggs, pepper, and garlic powder.
If necessary, add a little of the bean liquid until the mixture holds together but is not wet.
Divide into six equal portions and shape them into four-inch patties.
Warm the buns in a 300˚F oven for about five minutes.
Meanwhile, heat 1/4 cup olive oil or canola oil in large skillet over medium heat. Add the patties and cook, turning only once, until a crisp brown crust forms on both sides, about six minutes total.
If you want to add cheese, add it to the top of your burger after you've cooked for six minutes. Cover the skillet, turn the heat to low, and let the burgers continue to cook until the cheese melts.
Remove buns from oven, assemble your burgers, and top with condiments as desired.
Serves six.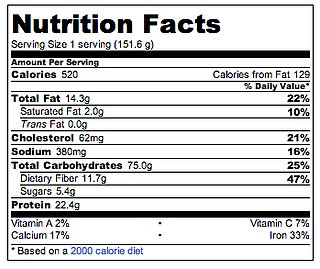 Information
Category

Main Dishes, Beans

Cuisine

North American