Healthy Chip Recipes
11 Chip Recipes That Cut Calories — Not Crunch!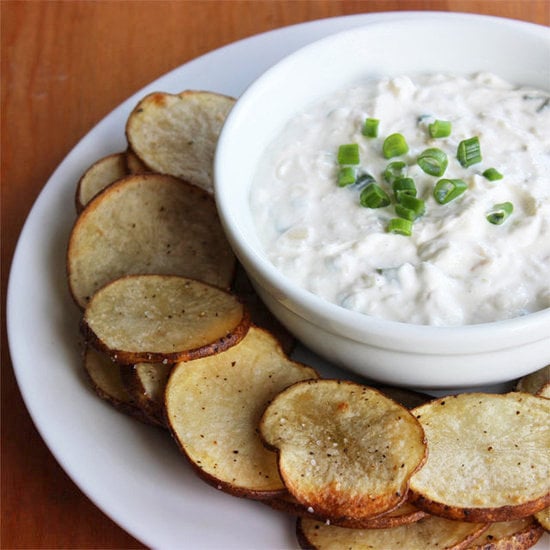 For a healthier take on chips and dip, try this baked potato chips and onion dip recipe . For a fraction of the fat, these cracked-pepper chips are worth the cooking time, and the dip can be made the night before your event.
Photo: Lizzie Fuhr