Source: POPSUGAR Photography / Nicole Perry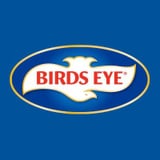 How well-balanced is your diet? We partnered with Birds Eye to round up tasty meals that are protein-rich.
Regardless of your wellness goals, it's crucial that you get enough protein in order to maintain a well-balanced diet. So whether you're looking for ways to squeeze nutrients into your breakfast, lunch, or dinner, we found eight protein-packed recipes (some even vegan!) that are as tasty as they are nutritious.