How to Run a Faster Half-Marathon
5 Mistakes That Are Keeping You From a Half-Marathon PR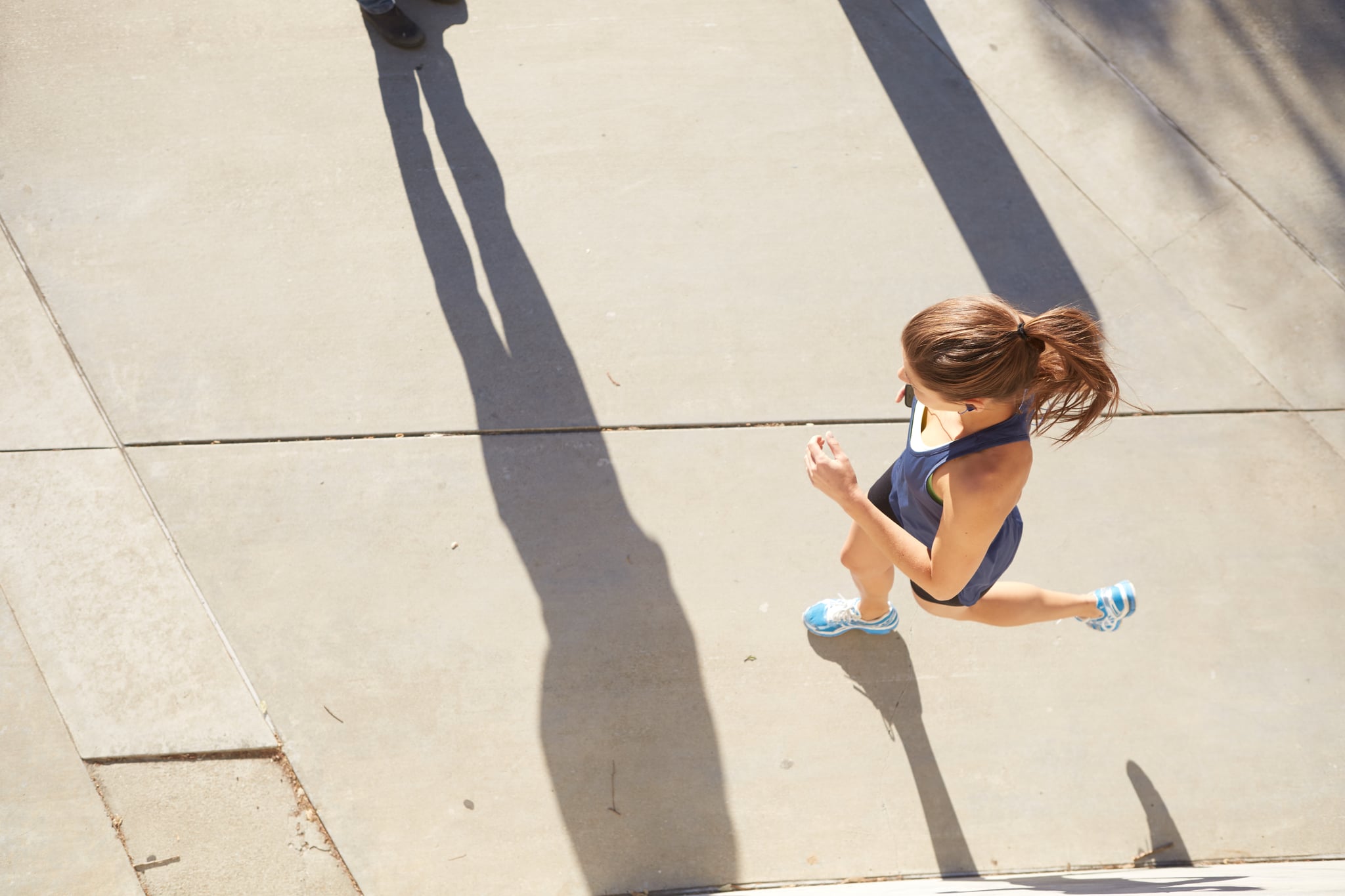 There's nothing worse than spending months preparing for a half-marathon and hoping for a personal record (PR) only to fall flat on race-day and miss your goal. Watching the minutes tick by on your watch as the finish line begins to feel further and further away can kill any runner's high, leaving you defeated as you accept your finisher's medal.
With a little advanced planning, though, you can easily prevent these mistakes that can keep you from achieving that PR!
Straying from your plan.
Running 13.1 miles requires a certain level of mental planning, as well as physical training. Whether it's a run-walk ratio or a pace-per-mile you hope to hit, stick to it when the race begins. It's common to start off too fast or skip that first walk interval because you've tapered and the adrenaline is working, but you'll pay for it in the last three miles when you haven't given your body and mind what they've been trained to expect. If you've trained with a plan, stick to it no matter how tempting it is to stray!
Not taking prerace nutrition seriously enough.
The night before every single long run should be a race-day experiment to determine what race-eve dinner works best for your stomach and your energy level. Whether it's plain pasta or whole-wheat bread, when you find the magic food and the magic serving size, stick with it no matter what. If your race is close to home, this is easy. It's far more challenging, though, when you're traveling for a race. Don't get lazy and rely on fast food carbs the night before you hope to PR a half-marathon. A little advanced planning, a cooler, and a little meal prep allows you to take the trusted prerace dinner with you on the road and will save you from hitting the wall when the junk food is burned off.
Inadequate sleep.
Prerace jitters may keep you from getting the solid eight hours you need before race-day, so incorporating a strict bedtime and healthy sleep schedule in the week before the race will ensure that your body has enough sleep to push through a long race. If you're forced to sleep at a friend's house or a hotel the night before your race, plan ahead and take with you whatever will make you more comfortable. If you need ear plugs or an eye mask or even just a favorite pillow, be sure to take everything you need for a great sleep the night before the race.
No speedwork.
Setting a pace is challenging in a 13.1-mile race, but if all you've ever done are long, slow runs prior to race-day, your body doesn't know how to challenge itself when you get tired. Incorporating tempo runs or fartlek workouts teach your legs to turn over more quickly and prepare your mind for the challenge of being uncomfortable during the race. The more uncomfortable you make yourself during shorter training runs, the more adept your body and mind will be at meeting the challenge of running at your goal race for two-plus hours.
Insufficient long runs in the weeks leading up to the race.
It's not uncommon for half-marathon training plans to peak with the 10-mile long run the week before the race. If your goal is just to cross the finish line, that's likely enough to get you there. If after your first race, though, you set your sights on achieving a PR, extending the long runs to 11 or even 12 miles in the weeks prior to your race will train your legs and mind to run through the pain and exhaustion that you'll feel on race-day, eliminating the need to walk during the final miles.
Image Source: POPSUGAR Photography / Ericka McConnell