How to Stick to Your Diet Over the Weekend
Weekend Warriors: 4 Easy Tips to Help Your Diet Stick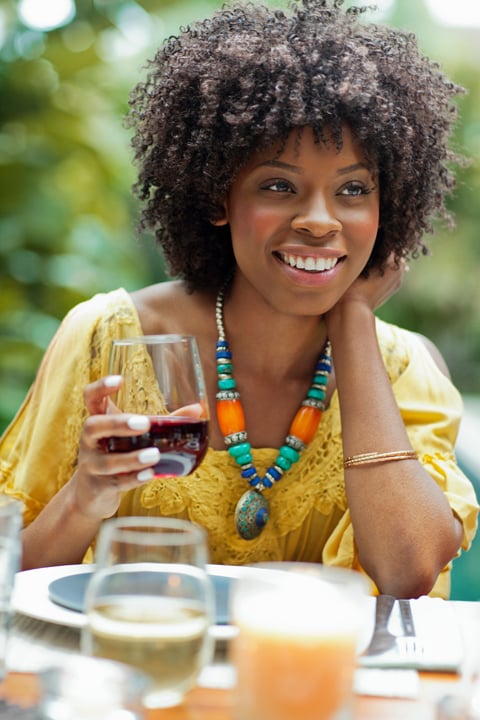 If Monday morning always feels like the start of a diet, you're not alone. When you have a low-key weekday routine in place, it's easier to stick to a healthy plan. But once all the weekend fun rolls around, it's hard to resist or say no. Take these helpful tips from Chef Cheryl Forberg RD, nutritionist to the contestants of The Biggest Loser and in-house nutritionist for Omni Hotels and Resorts, that will keep you on track — even in the face of fun.
Do your research: You might love the thrill of reading a menu for the first time once you're seated, but Cheryl says that checking out your options ahead of time helps you determine whether a restaurant is right for your needs. There are enough temptations out there that you don't have control over, so when you make a reservation with friends, you should "be confident that there are healthy choices available," she says.
Be smart about booze: A glass of wine or a light cocktail is just fine, but once you get together in a big group of friends, things tend to get a little carried away. Once you have a little buzz going on, making unhealthy choices doesn't seem all that bad. Before you order that second drink, though, Cheryl suggests that you take a step back and check in with yourself. With a clear head, consider that "the calories in just a few cocktails can add up to a whole meal." This can help inform your choice to have another round or stop while you're ahead.
Reach for water: Whether you're on your way to a celebratory meal or happy hour, always have a big glass of water ahead of time. Cheryl put it simply, "You don't want to quench your thirst with your first martini." But beyond the alcohol factor, Cheryl says that gulping water throughout the meal helps you slow down. When you're out for margaritas, it will help keep you from "mindlessly snacking on a basket of chips that's constantly being refilled."
Speak up: An indulgent meal every now and again is fine (even suggested!), but don't be afraid to speak up and suggest a healthy spot to your friends. If one person suggests burgers and fries but everyone is trying to be healthy, then the rest of the group will probably thank you for chiming in. As Cheryl says, "everybody knows that that is the way we should be eating most of the time."