Are Morning Workouts Better For You?
3 Ways Morning Workouts Will Change Your Life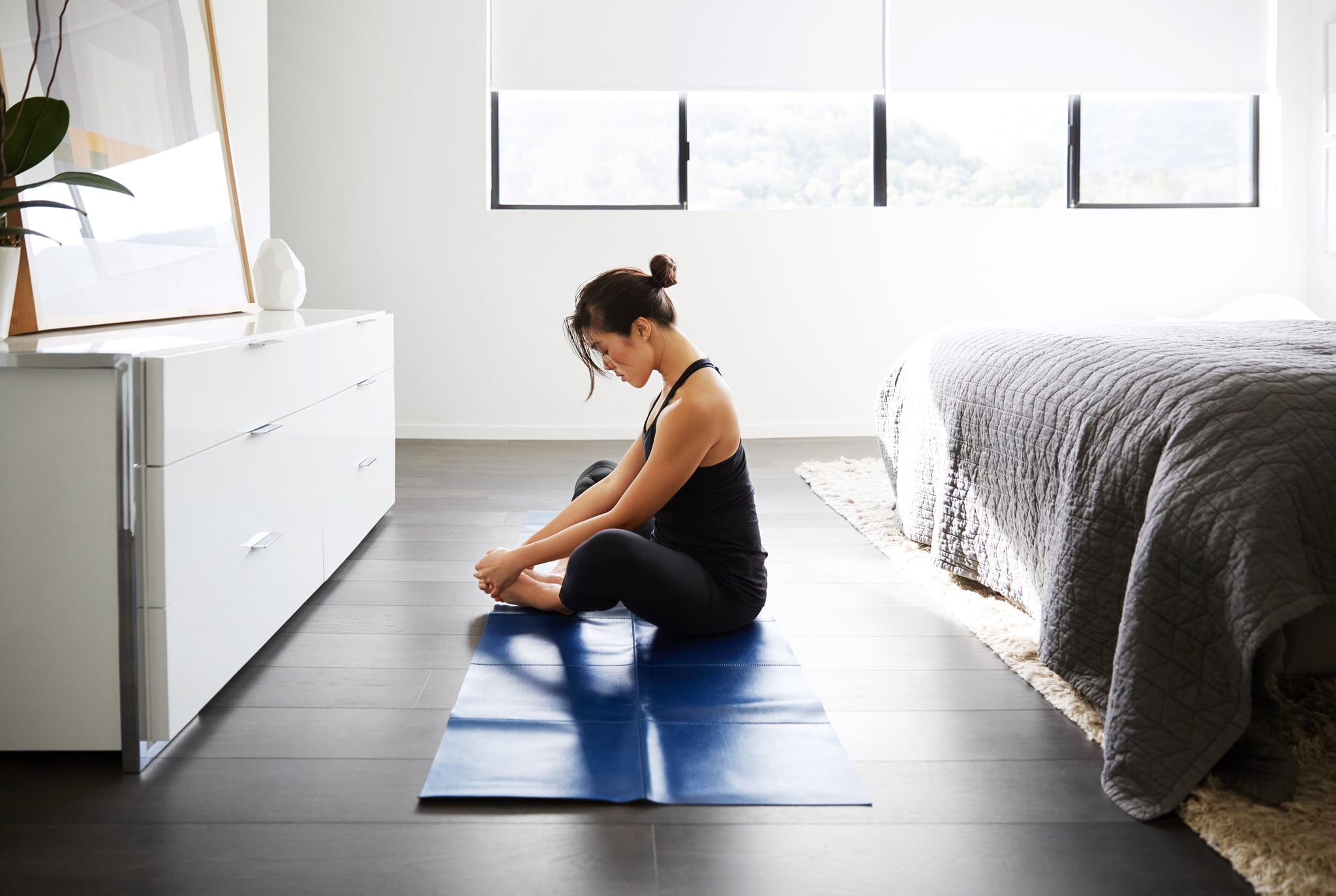 Since joining (re: falling head over heels for) the Tone It Up program, I've found myself becoming more and more of a morning person. While an 8 a.m. wake-up call used to feel excruciatingly early and like a sick form of punishment, I find myself feeling surprisingly comfortable at 5:55 a.m. lately, thanks to the TIU concept known as a "bootycall." And not in the way you're thinking.
A "bootycall" (like a wake-up call for your booty . . . get it?) is a morning workout. While you can absolutely work out in the evening on this program, TIU's trainers Karena Dawn and Katrina Scott constantly emphasize the importance of morning workouts specifically, and for good reasons. Here are a few that they shared with us.
It Helps With Weight Loss
Karena told POPSUGAR that "Getting your workout done first thing, after your body has been in a fasted state, means that you'll tap into your fat stores!" So by getting up a little earlier, you're priming yourself for weight-loss success. Remember to fuel up with protein afterward!
It Keeps You On Track
"Working out in the morning guarantees that you will fit it in your day!" Katrina said. She had previously mentioned to POPSUGAR that prioritizing workouts in the morning was their number one rule for this very reason. "Studies show that if you don't exercise first thing, you're more likely to miss your workout later." At the end of the day, you're likely exhausted from work, school, commuting, and any emotional stresses you've endured in the past 12 hours — so give yourself the time in the a.m. before the day gets away from you.
It Uses Your Stress Hormone
Your body is ready . . . for workouts in the morning. Did you know that the stress hormone cortisol is higher in the morning? This hormone also helps break down fat for fuel, meaning you'll power through a workout — and like Katrina said, your fat stores. Also, it's important to cool down properly — too much cortisol (from not cooling down) can actually store fat in the belly region.
Image Source: POPSUGAR Photography / Sheila Gim