Paleo Winter Salad Recipe
Warm Up With a Paleo Winter Salad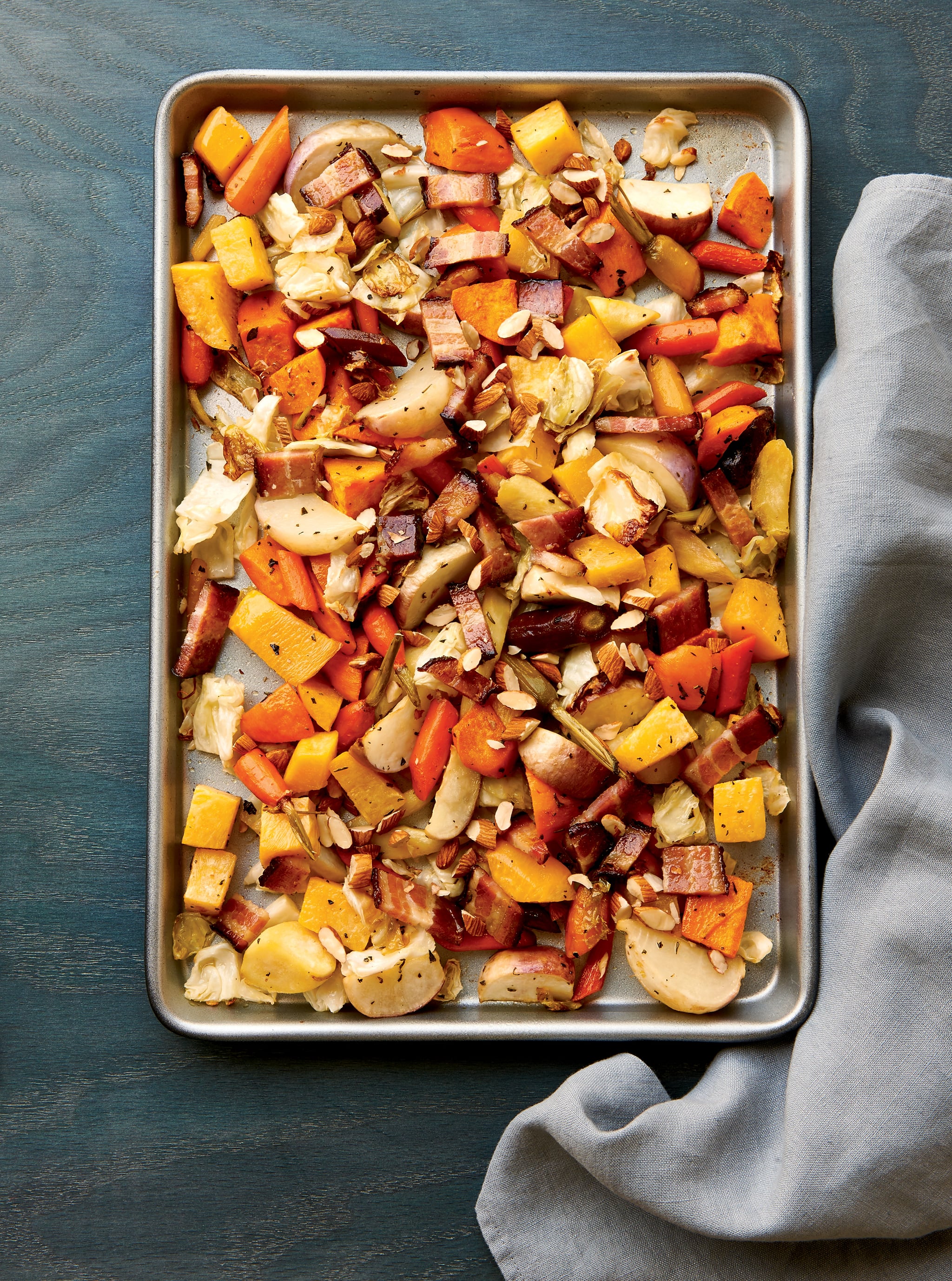 Cheer to a New Year and to starting the year off right. That's right, the holidays are behind us but that's no reason to turn your back on the season's finest produce. Eating seasonally grown food is a great way to begin a year of health and high performance! This salad brings the best of the season to the table and offers a healthy, satisfying, and nutritionally dense dish that will brighten up any meal.
This hearty Winter salad can reinvent itself using a host of different seasonal vegetables; celery root, rutabaga, and broccoli can all be swapped in for any of the vegetables listed below, depending on what's available. Just be sure not to overcook them to keep their nutrients intact.
Hearty Winter Vegetable Salad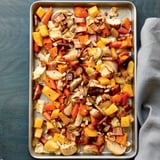 Ingredients
2 slices thick-cut pastured bacon
2 1/2 pounds winter vegetables such as sweet potatoes, carrots, rutabaga, parsnip, winter squash, and turnip, cut into 1-inch pieces
4 teaspoons MCT oil*
6 teaspoons olive oil
1 tablespoon chopped fresh herbs (such as thyme, rosemary, and oregano)
Sea salt
1⁄2 small head cabbage (9 ounces), cored and cut lengthwise into 1-inch-thick slices
2 teaspoons apple cider vinegar
2 tablespoons chopped raw almonds
*MCT = medium chain triglyceride oil, a specific type of fatty acid oils found in coconut oil
Directions
Preheat the oven to 320°F. Line a baking sheet with parchment paper.
Arrange the bacon on the baking sheet and bake until just cooked through, but not browned, about 10 minutes. Set aside and coarsely chop. Reserve the pan and bacon fat and leave the oven on.
Add the vegetables to the bacon fat in the pan and toss with the MCT oil, 4 teaspoons of the olive oil, the herbs, and salt to taste. Bake until just beginning to soften, about 20 minutes.
Add the cabbage to the baking sheet, tossing to combine, and continue to bake, tossing once, until all vegetables are tender, about 30 minutes. Drizzle the vegetables with the remaining 2 teaspoons olive oil and the vinegar and sprinkle with the bacon and almonds. Serve warm or at room temperature.
Want to cook up some more Bulletproof dishes? Check out the new recipe book Bulletproof: The Cookbook today!
Information
Category

Side Dishes

Cuisine

North American

Yield

2 servings