Personal Essay on Losing Weight Before Getting Married
I Lost Too Much Weight For My Wedding, and It's My Biggest Regret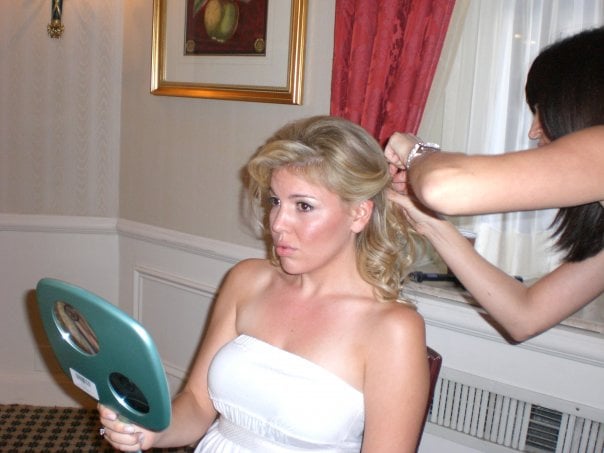 I remember the moment I put on my wedding dress, just hours before I was set to walk down the aisle. Standing in front of the mirror in the bridal suite, surrounded by my mom, my sister and maid of honor, friends and aunts, it was hard to believe this moment, one I'd fantasized about for nearly a year, had finally arrived. Butterflies churned in my stomach as my attendants helped me slip into my dream wedding gown, and immediately I knew. It. Didn't. Fit. I'd lost too much weight, and now, my gorgeous wedding dress hung on me around the arms, waist, bust, and hips like it had been fitted for someone else.
I'd gone for my final fitting just a week before. At the time, the salon owner cautioned me against losing any more weight. I don't know exactly how many pounds I shed between my very first gown fitting and that last fitting, but it may have been around 15, even though I didn't really have 15 pounds to lose. Since then, I'd probably dropped at least another five pounds. I was not following any specific diet or even trying to lose weight. My prewedding diet really centered on one trick: horrendous nerves.
Not that I was anxious about getting married. My husband-to-be was, and still is, a wonderful man I have never doubted committing my life to. My nerves centered on the fact that everybody would be watching me on my wedding day. Knowing I'd have all eyes on me felt overwhelming, and that pressure pretty much erased my appetite the closer I got to the big day.
On the afternoon of my wedding, wearing a too-big wedding dress, with my closest friends and family members scurrying around me in a panic, trying to figure out how to pin and tuck the gown to fit me, it hit me just how much I'd let my anxiety affect my eating habits. Regret washed over me as I thought about how my parents had spent a small fortune on this dress. And it's not like I had a backup option waiting in the wings. No matter how it looked, this was the dress I would be wearing in front of all those people, including my husband, whom I'd wanted to wow, in just a few short hours.
I wanted to cry, but I knew I couldn't risk messing up my makeup. "I'm sorry," I mumbled to my mom, as she frantically attempted to pin me into my dress, along with the help of my aunt. Luckily, they were able to make my dress look enough like it fit me so we could leave the bridal suite and head to the venue for photos. But I'd be lying if I said I didn't feel self-conscious that my dress didn't end up fitting the way I'd envisioned.
That I'd gotten too skinny is my biggest and only regret about my wedding. Which is why I'm warning every bride out there not to follow in my footsteps. Don't stop eating regular meals just because you're nervous. It's not worth it come the big day. I'd especially caution brides against losing a ton of weight in the last week before your wedding, after your final fitting, as I did. You want to feel completely confident about your wedding-day look, and if your gown is ill-fitting, it's not gonna happen. So learn from my mistake, and approach prewedding weight loss sensibly, something I so wish I'd done when it was my turn to say "I do."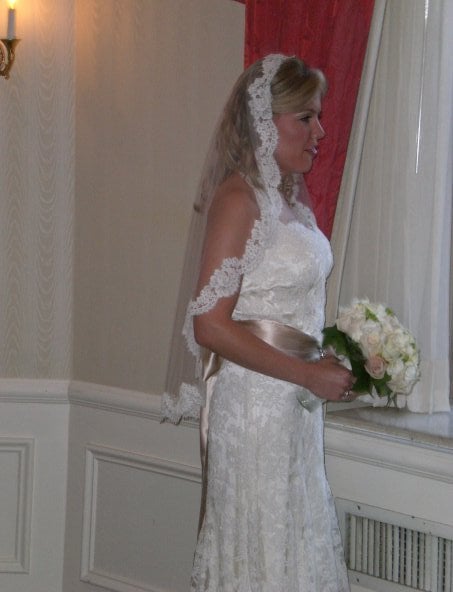 Image Source: Melissa Willets