Personal Essay on Wearing a Bikini
I'm 180 Pounds, I'm Wearing My Bikini to the Beach, and I Don't Care What You Think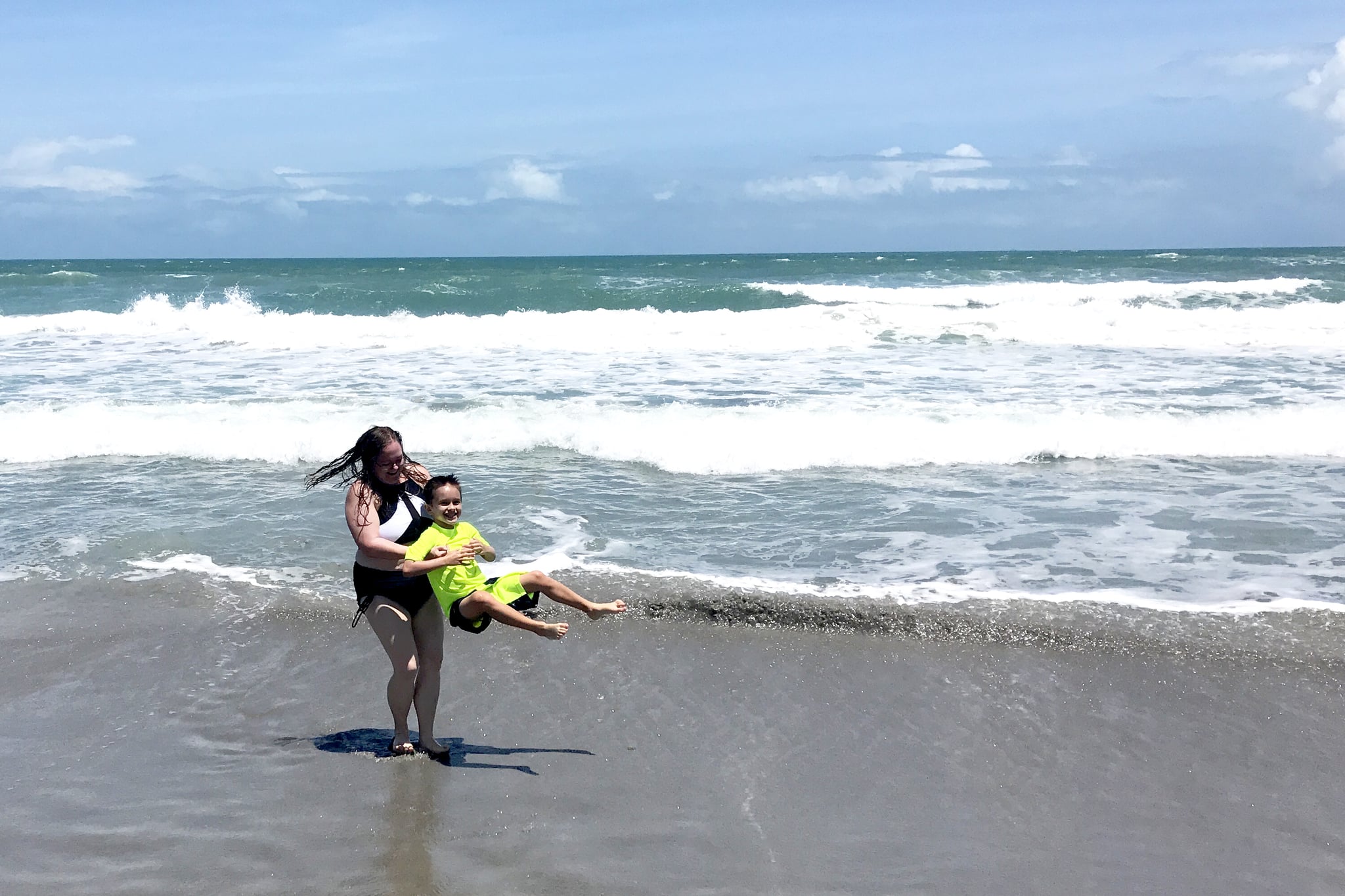 Society tells us that we should only be comfortable wearing a swimsuit if we have the "perfect body." We always hear about how we should be working on our beach bodies and slimming down to get ready to rock our swimsuits. Well, I'm over it. A few years ago, I decided I was done wearing suits that covered 90 percent of my body. For years I had concealed as much of my body as I could at the beach. I'd use cover-ups, t-shirts, shorts — whatever I could find. I finally did the unthinkable for most curvy women in today's world . . . I bought a bikini.
It had taken years of working on self-love and body confidence before I got to this point. Many years ago, I had woken up and decided I was going to love myself, imperfections and all. I started celebrating my body and being kind to myself. The rest fell into place.
Now here I was, years later, and proudly wearing a bikini to the beach. While walking down the boardwalk, I looked around. I was checking to see if anyone was staring at me. Newsflash . . . nobody cared. No one gave me a side-eye or laughed at me. I got a few friendly smiles and had a fabulous day at the beach. If someone had stared or judged me, I couldn't have cared less. Their problem with my choice of clothing would be just that — their problem, not mine.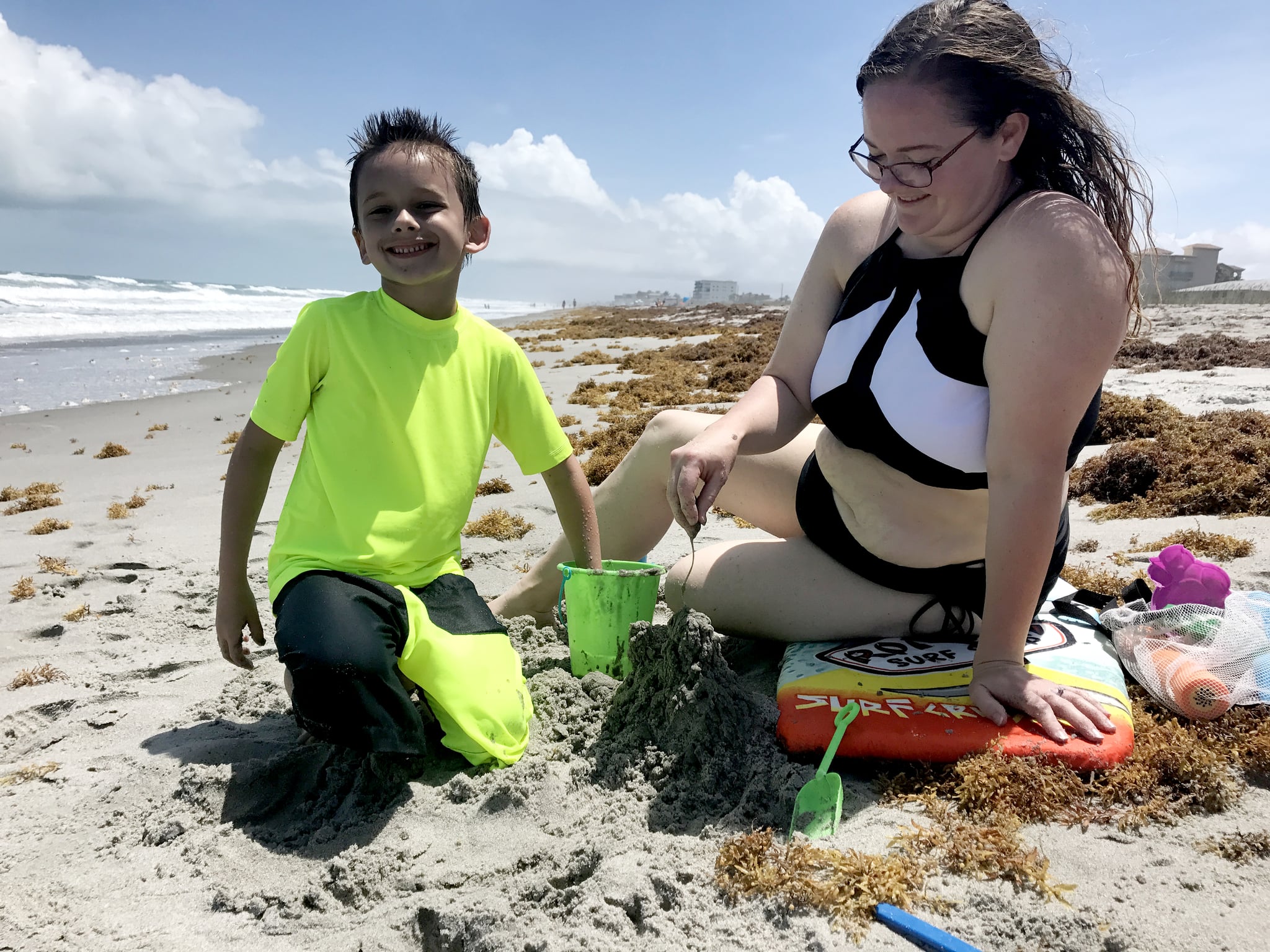 Prior to my bikini win, I lost nearly 70 pounds. However, I didn't feel any more beautiful or worthy of wearing a swimsuit. I lost the weight for health reasons, not in an attempt to conform to society's version of beautiful. My bikini body shows signs of my weight loss — the dreaded loose skin. Yes, as we lose weight, our skin gets loose. But you know what? I don't care. I'm going to enjoy my beach days just as much as I did before. With my loose skin, stretch marks, 180 pounds, and body full of self-love. I won't hide my body to avoid offending others. If my plus-size body bothers you, just look away! My body is my body, and I'm going to love it no matter what. There is no body type that is more worthy of love or wearing a bathing suit than others. The size of your pants does not dictate how you should live your life. I refuse to avoid life experiences just because the scale says I'm heavier than a bikini model.
Ladies, if you are hesitant to enjoy the sun and rock your bathing suit, try to reframe your mindset. Your body does not have to look a certain way to wear a bathing suit. You don't have to rock a bikini if that's not your thing, but don't let your body hold you back from enjoying your life. Put on whatever bathing suit you feel comfortable in, and enjoy it. You won't regret it. Go splash around, and make memories with your kids. They'll only remember the smiles and fun — not the stretch marks.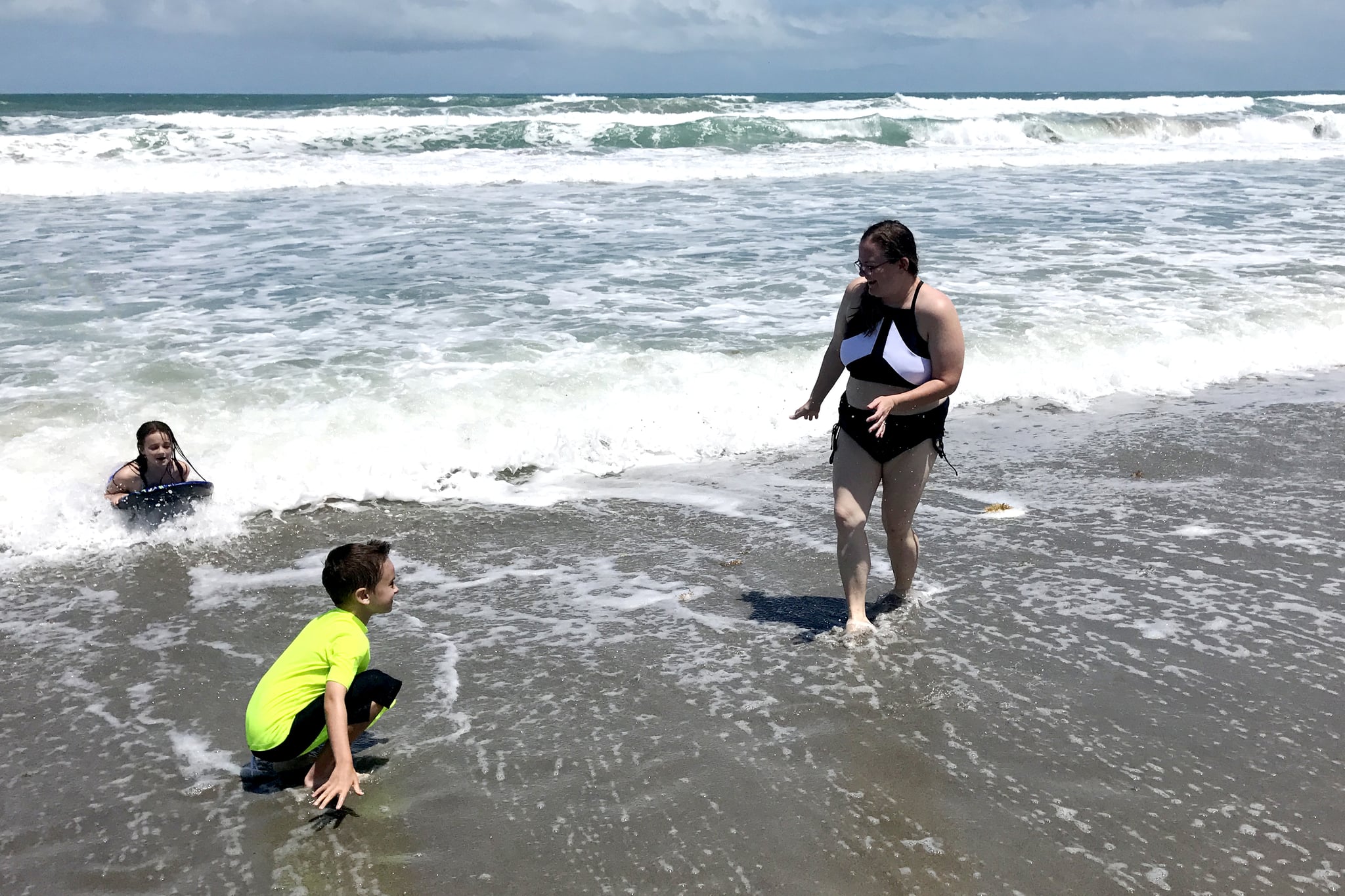 Image Source: Natalie McCain