Serena Williams vs. Maria Sharapova Record
Serena Williams Extended Her Winning Streak Against Maria Sharapova at the US Open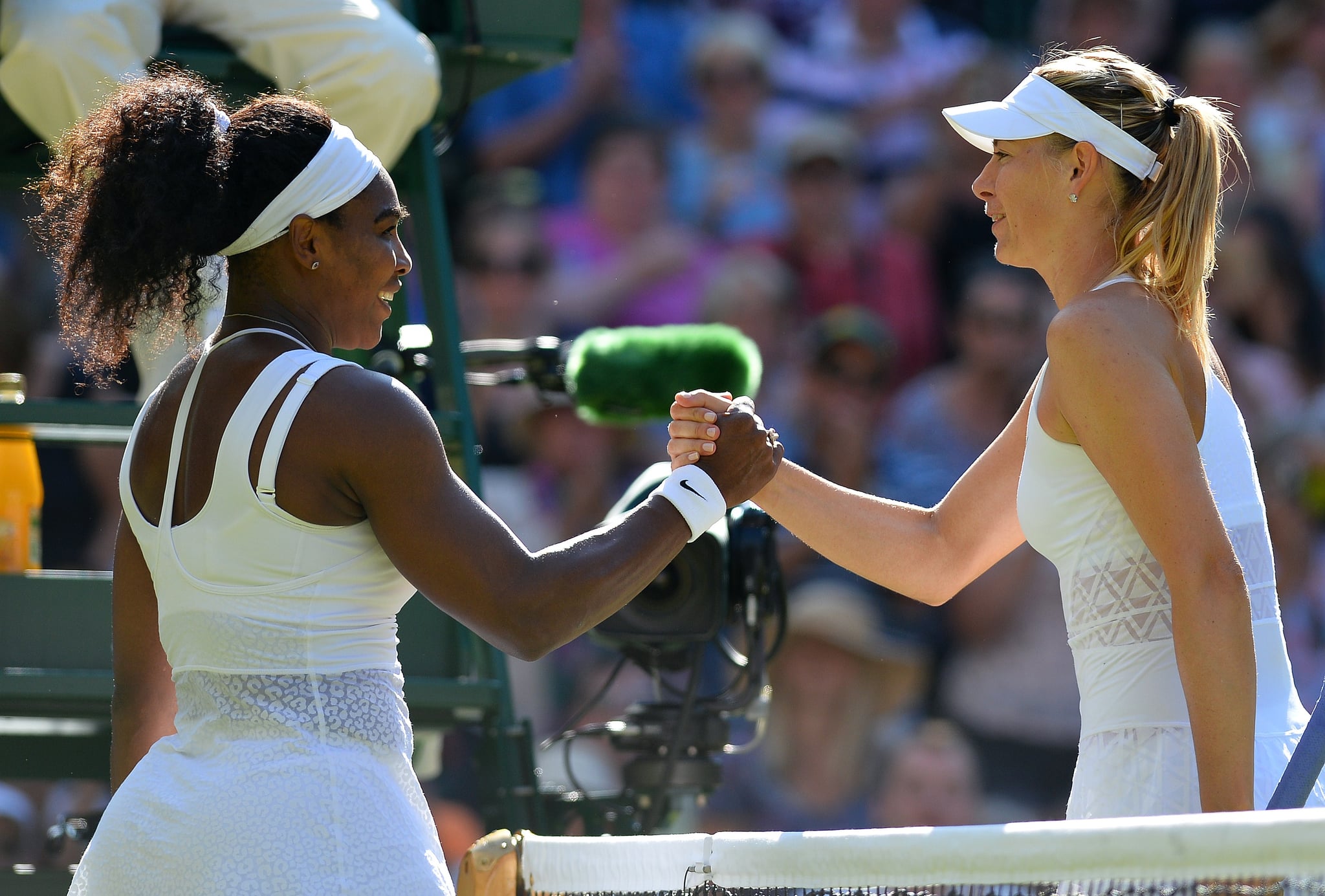 Serena Williams and Maria Sharapova played each other in the first round of the 2019 US Open, the latest matchup in a series Serena now leads 20-2. Serena defeated Maria in straight sets (6-1, 6-1).
The two tennis greats hadn't met on the court in more than three years (and never at the US Open). They were last scheduled to face off in the fourth round of the 2018 French Open, but Serena had to withdraw from the tournament due to injury. With the win at the US Open, she extended her 19-game winning streak against Maria, who hasn't come away victorious from a matchup with Serena since 2004. The two have faced each other in four Grand Slam finals over the course of their careers. Maria defeated Serena at Wimbledon in 2004, while Serena won the 2007 Australian Open, the 2013 French Open, and the 2015 Australian Open.
In this latest tournament, eight-seeded Serena hopes to pick up her 24th Grand Slam title, which would tie her with Margaret Court for the most career Grand Slam titles. Meanwhile, Maria has fallen to 87th in the world rankings as the five-time champion struggles with ongoing injuries. Regardless of the outcome, it's always thrilling to watch two legendary players share the court.