Who Are the Oldest Grand Slam Winners in Tennis?
Even in Defeat, Serena Williams Made History at Wimbledon, and Roger Federer Could Be Next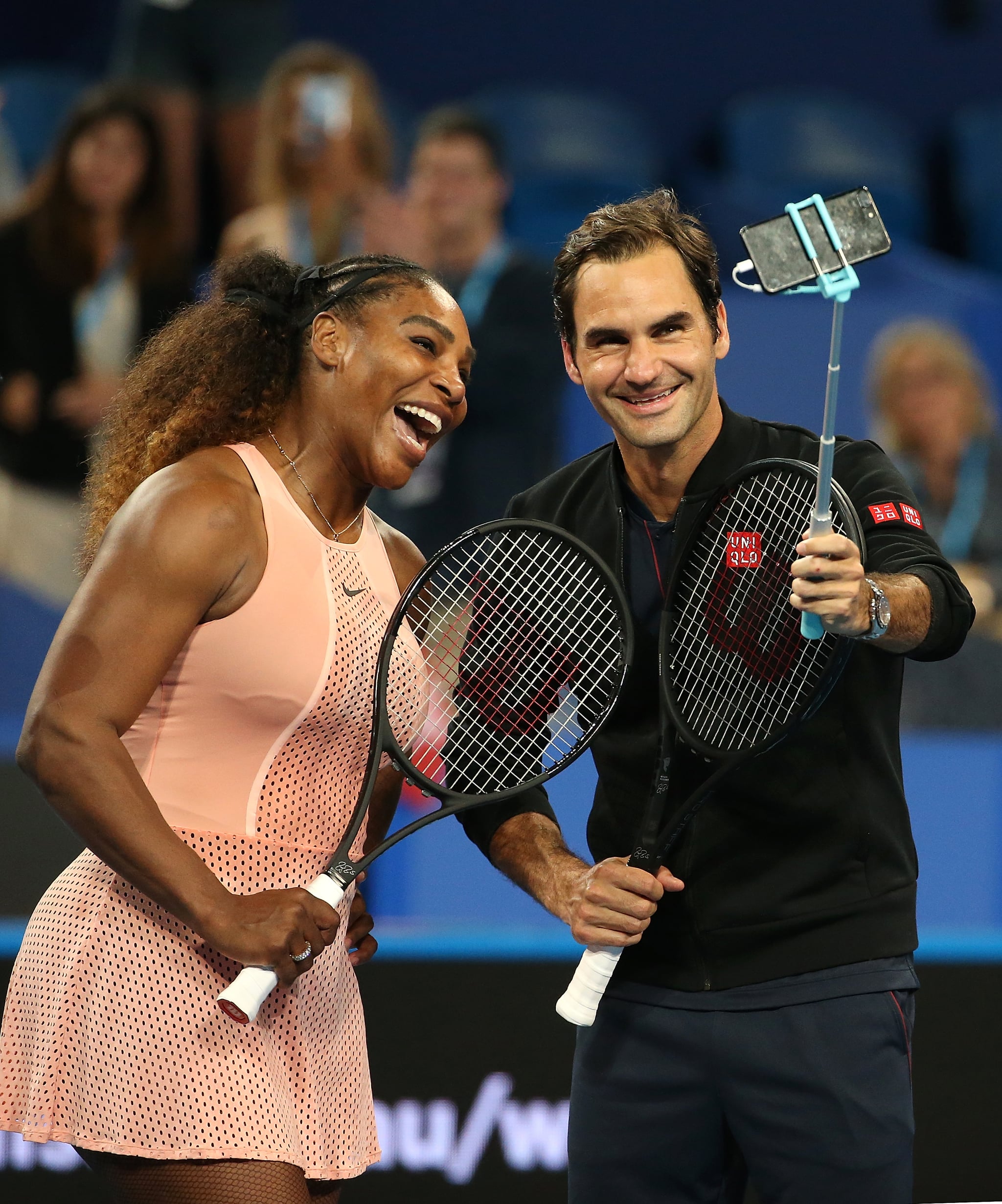 Serena Williams has already set a record at Wimbledon, and with the men's final still to go, Roger Federer could become the oldest, most legendary tennis player to win a Grand Slam.
Though she didn't claim the title, Serena became the oldest female Grand Slam finalist in history after defeating Barbora Strýcová in the semifinals at Wimbledon on Thursday, July 11. At 37 years, 291 days old, she surpassed the previous record-holder, Martina Navratilova, who was 37 years, 258 days old when she made it to the women's singles final at Wimbledon in 1994. Coming into the tournament, Serena was already the oldest woman to win a Grand Slam title: she was 35 — and pregnant with her daughter Olympia — when she won the Australian Open in 2017.
With a win at Wimbledon, Serena would have carved out yet another place in history, becoming the oldest Grand Slam champion ever, for both men and women — for at least a day, anyway. Instead, her friend and one-time competitor, Roger, will have the opportunity to unseat Ken Rosewall, who was 37 years, 67 days old when he won the Australian Open in 1972. Roger is roughly six weeks older than Serena, at 37 years, 338 days old. If he takes the title on Sunday, he'll become the oldest winner of any Grand Slam event in history, in addition to becoming the oldest to claim a men's singles title. Incredibly, Roger isn't the oldest male finalist — Ken made it to the championship round of the US Open in 1974, when he was nearly 40 years old.
In recent years, the top tier of men's tennis has been dominated by a trio of 30-somethings: Roger, Rafael Nadal (age 33), and Novak Djokovic (age 34). On the women's side, though, younger players have been taking the lead, with 20-somethings such as Naomi Osaka (age 21) and Garbiñe Muguruza (age 25) making a splash. It's a testament to the incredible talent of Serena and Roger that they've managed to stay at the top of their game for so many years — and clearly, they're not done.