Vegan Brunch Recipes For Mother's Day
Celebrate Mom With a Beautiful Vegan Brunch
Treat Mom this year with a beautiful brunch celebration. This special spread is completely dairy- and meat-free, perfect for the vegan women in your life. Even family or friends who regularly partake in animal products will enjoy all the delicious dishes on this Spring menu.
Champagne With a Berry Float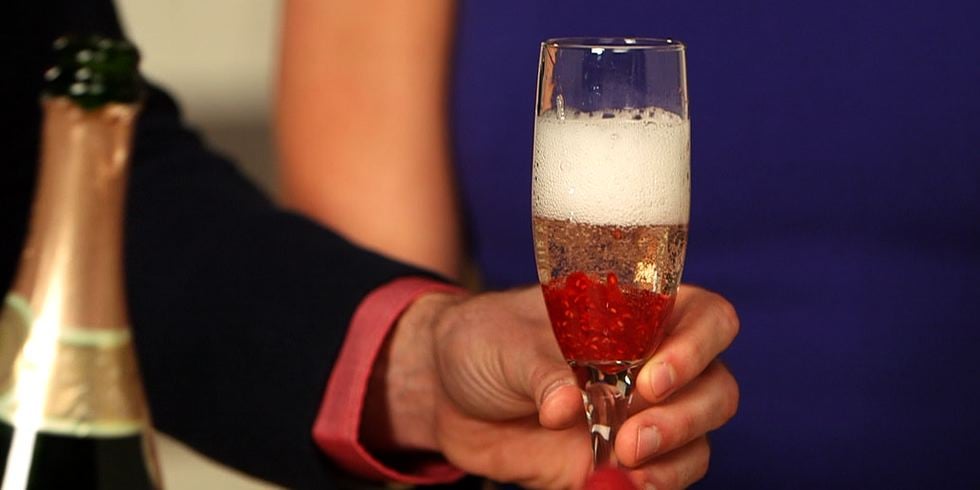 Source: POPSUGAR Studios
Toast with Giada De Laurentiis's fruit-filled bellini recipe that's only 78 calories per four-ounce serving, or go even lighter by just floating (or muddling) a few berries in a glass of Champagne. Set up a bar of low-calorie brut Champagne and a sampling of fresh berries to keep things simple, light, and elegant.
Veggie Scramble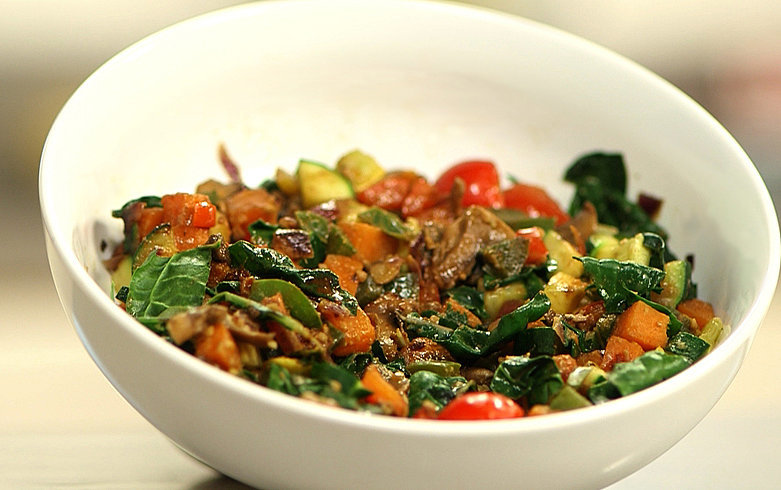 Source: POPSUGAR Studios
Instead of an egg-filled quiche, casserole, or scramble, opt for this bright and colorful vegetable scramble starring sweet potatoes, zucchini, and chard. Watch our video recipe and learn how to cook this produce to perfection.
Vegan Eggs Benedict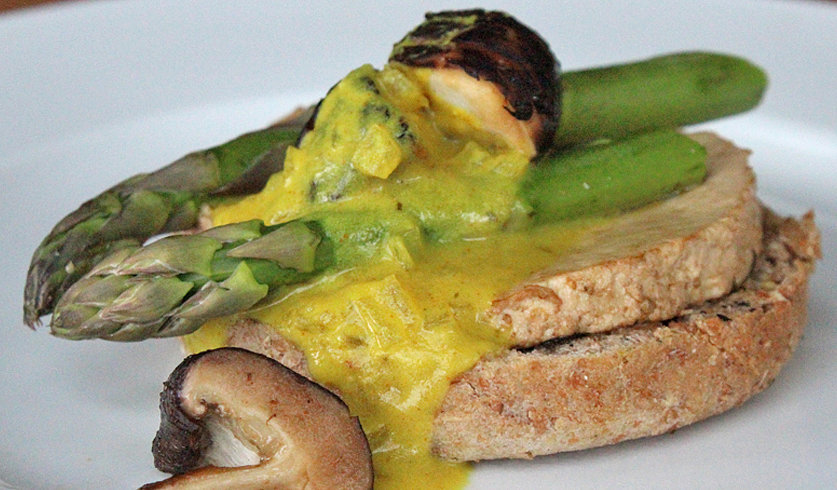 Source: Lizzie Fuhr
There's no replacement for the texture and gooey center of a poached egg, but this vegan benedict's lemony, plant-milk-based hollandaise sauce will surprise your taste buds with its dreamy consistency. Top off everything with fresh steamed asparagus and shiitake mushrooms for extra Spring veggie power.
Carrot Cake Cupcakes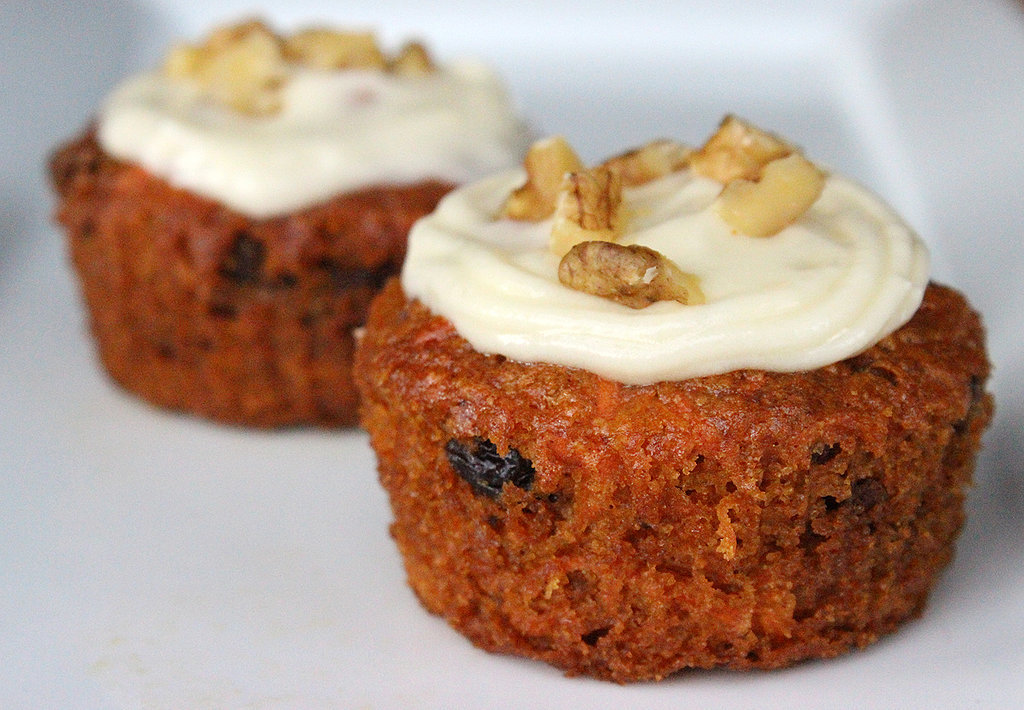 Source: Lizzie Fuhr
End on a sweet note with vegan carrot cake cupcakes. This recipe offers all the traditional flavors of the classic but cuts the amount of sugar and calories in half. Best of all, these cupcakes don't taste vegan in the slightest — they're moist, sweet, and plain delicious.
Chocolate Quinoa Strawberries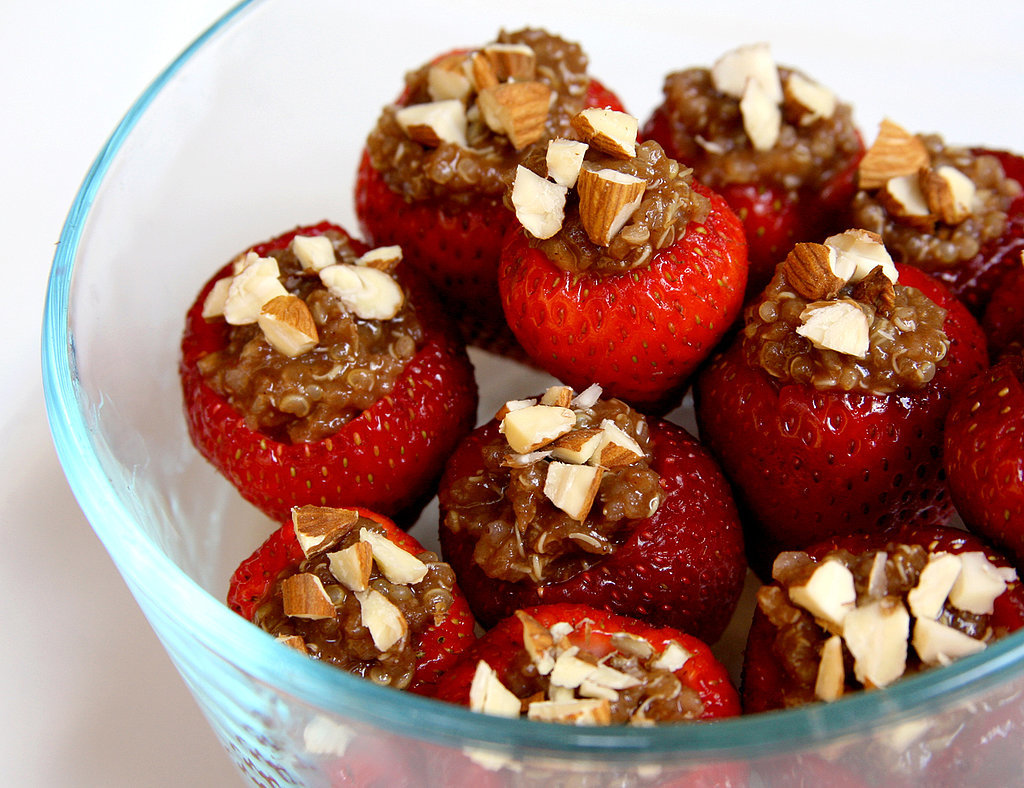 Source: Jenny Sugar
Celebrate Mom with a second Spring dessert that brings fiber and protein to the table! These strawberry bites are filled with a chocolatey mashed banana-quinoa mixture, and everyone will swoon for their flavor and texture.