Vegan Food at Costco
Stock Up on Healthy Eats For Cheap With These Vegan Costco Staples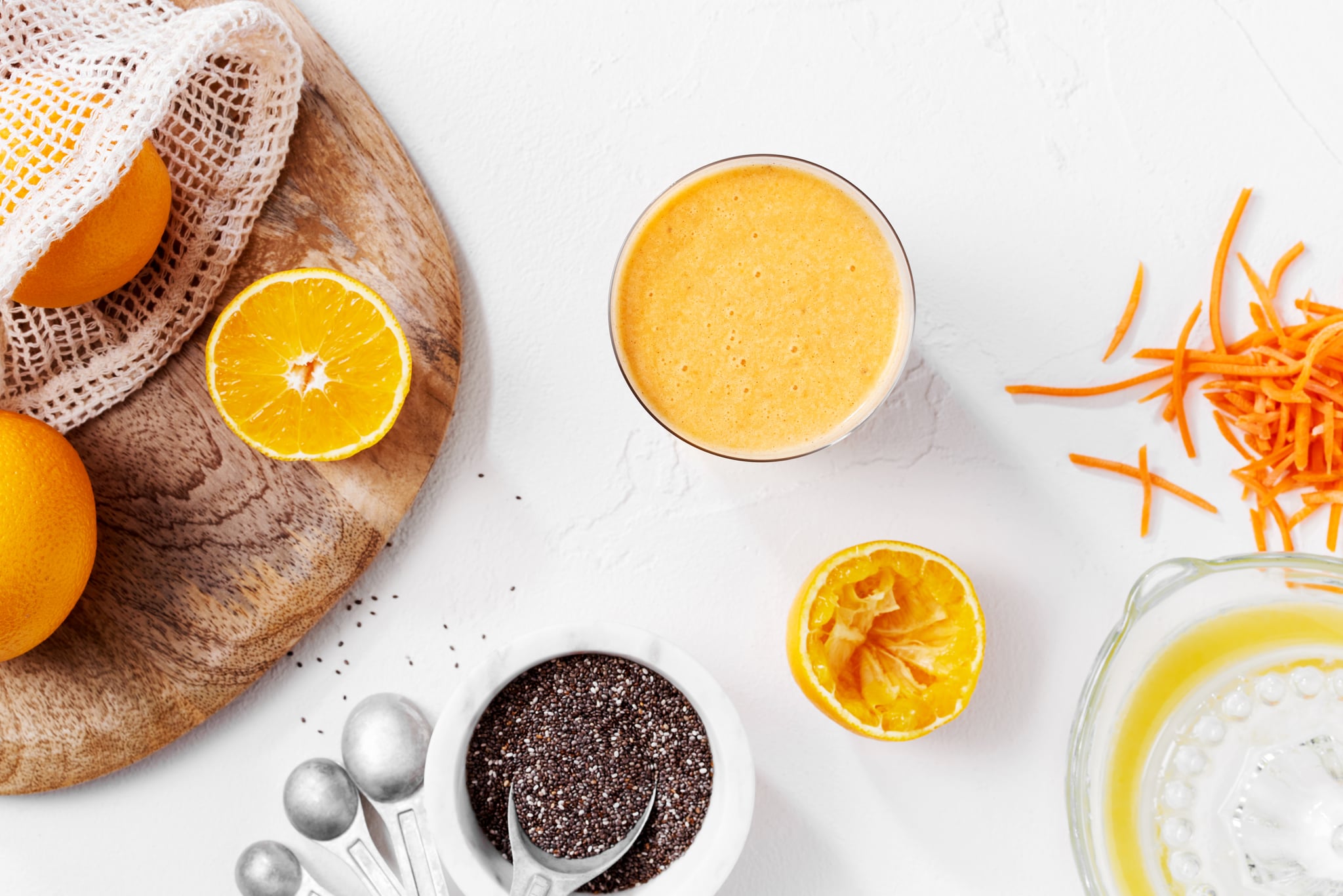 Though I'm not vegan like my fellow editors Gina and Jenny, I try to root a lot of my diet in plant-based choices for a number of reasons. In fact, 90 percent of my Costco staples are amazing vegan finds — and they make healthy eating easier and cheaper than ever.
Almond Milk: I've realized that, with healthy baking, protein pancakes, and smoothies, I never won't need almond milk. It's like toilet paper. You can't overdo it. You'll always need it. Fortunately, you can stock up with Kirkland Signature or big brands like Silk to get your shelf-staple almond milk supply, save money, and always have something on hand.
Canned Coconut Milk: Same goes for coconut milk. It's shelf stable, inexpensive when bought in bulk, and great for so many recipes, from smoothies to chia puddings to golden milk to curries. Brands will vary depending on your location, but I typically opt for the Thai Kitchen brand because it's significantly cheaper when you get it at Costco.
Frozen Fruit and Smoothie Packs: While you can always stock up on bags of your favorite frozen fruits (either single bags of frozen strawberries or tropical blends that have papaya and pineapple!), some Costcos have premade smoothie packs with fruits and veggies together. Talk about a meal prepper's dream come true!
Frozen Acai: You'll always be ready for antioxidant-packed smoothies and smoothie bowls on hand by keeping your Sambazon stocked in the freezer. Check your local Costco for availability — I know its available in California!
Alpine Valley or Dave's Killer Bread: Save a few dollars on seedy, nutritious, whole-grain bread with Costco pricing. I've noticed that locations in both Northern and Southern California offer these two superdelicious options. If you won't go through two loaves quickly (I know I won't), you can freeze one to extend the shelf life.