Weekend Sex Challenge
Hot Sex All Weekend? Now This Is a Challenge We Can Get Behind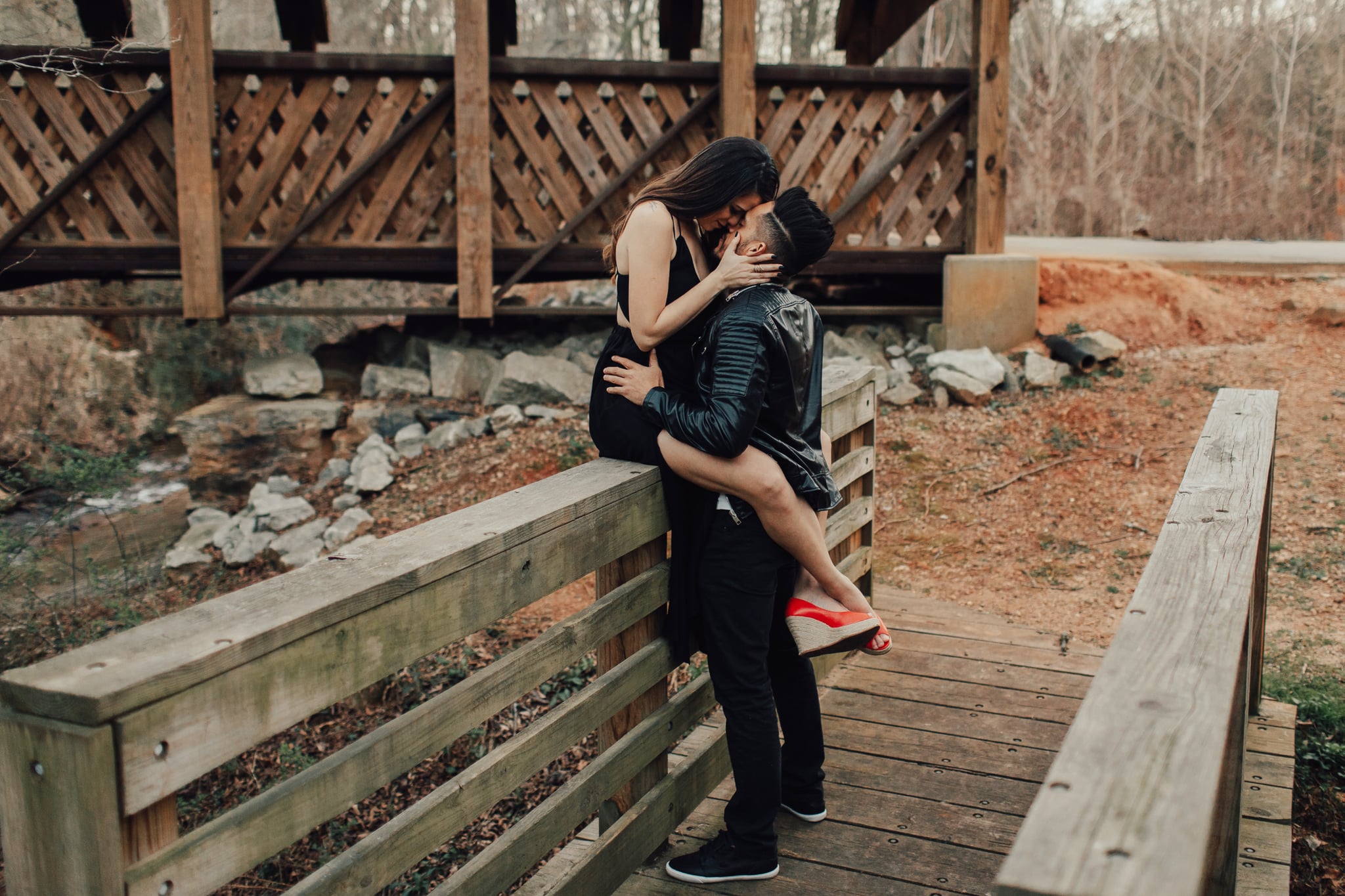 Cancel all your plans this weekend, because you and your partner are staying in. Whether you want to turn things up in your relationship or reignite a flame, this challenge was designed to do all that and more. If you can't commit to seven days of sex, dedicate your next Friday through Sunday to some hot lovin'. No excuses. And who knows? You might have just found your favorite weekend ritual.
Friday: Keep it freaky.
Build up as much sexual tension as possible for explosive results. Start by sneaking a pair of your sexiest underwear into your SO's work bag and exchange naughty texts throughout the day. Describe in detail what you want them to do to you and vice versa. But don't let the teasing stop the second you see each other — make them earn it. Proceed to extended foreplay until the two of you just can't hold out any longer. When you reach that point, skip the bed for a spot in your home where you've never had sex before, like bent over the kitchen countertop or on the floor of your living room. Switching up the location will only add to the excitement.
For bonus points: Incorporate a new toy or lube or experiment with some spanking if that's foreign territory.
Saturday: Keep it sexy.
Slip on an outfit you feel most confident in, whether it's a little black dress or lingerie. Set the mood by lighting some candles and letting a sexy playlist play in the background as you two share some wine or Champagne. Once you're ready to harness your sexual power, get up and start slowly swaying your hips to the music. You don't need to brush up on any of your dance moves because I promise that slow movement is key. Let your partner admire every inch of you — but instruct them to keep their hands to themselves until you tell them otherwise. After teasing a little longer, strip down and tell them exactly what you want them to do to you next.
For bonus points: Add an erotic massage to delay things even further.
Sunday: Keep it sensual.
Now that you've both enjoyed two days of hot sex, it's time to reconnect on a more passionate level. Make an effort to touch with intention, make eye contact, and show appreciation for one another's bodies. The most important part to remember is to avoid rushing it. Be vocal about what you like and expand foreplay to the entire body, not just the most popular areas. Involve your/their neck, ears, shoulders, legs, etc. And once you're done, refrain from reaching for your phones and continue sharing uninterrupted quality time together in bed, in the shower, or on the couch.
For bonus points: Try kissing with your eyes open. It might be strange at first, but once you get into it, it can be a huge turn-on.