Best Edible Massage Oil
I Tried This Warming Edible Massage Oil, and It Literally Heated Things Up in the Best Way
As POPSUGAR editors, we independently select and write about stuff we love and think you'll like too. If you buy a product we have recommended, we may receive affiliate commission, which in turn supports our work.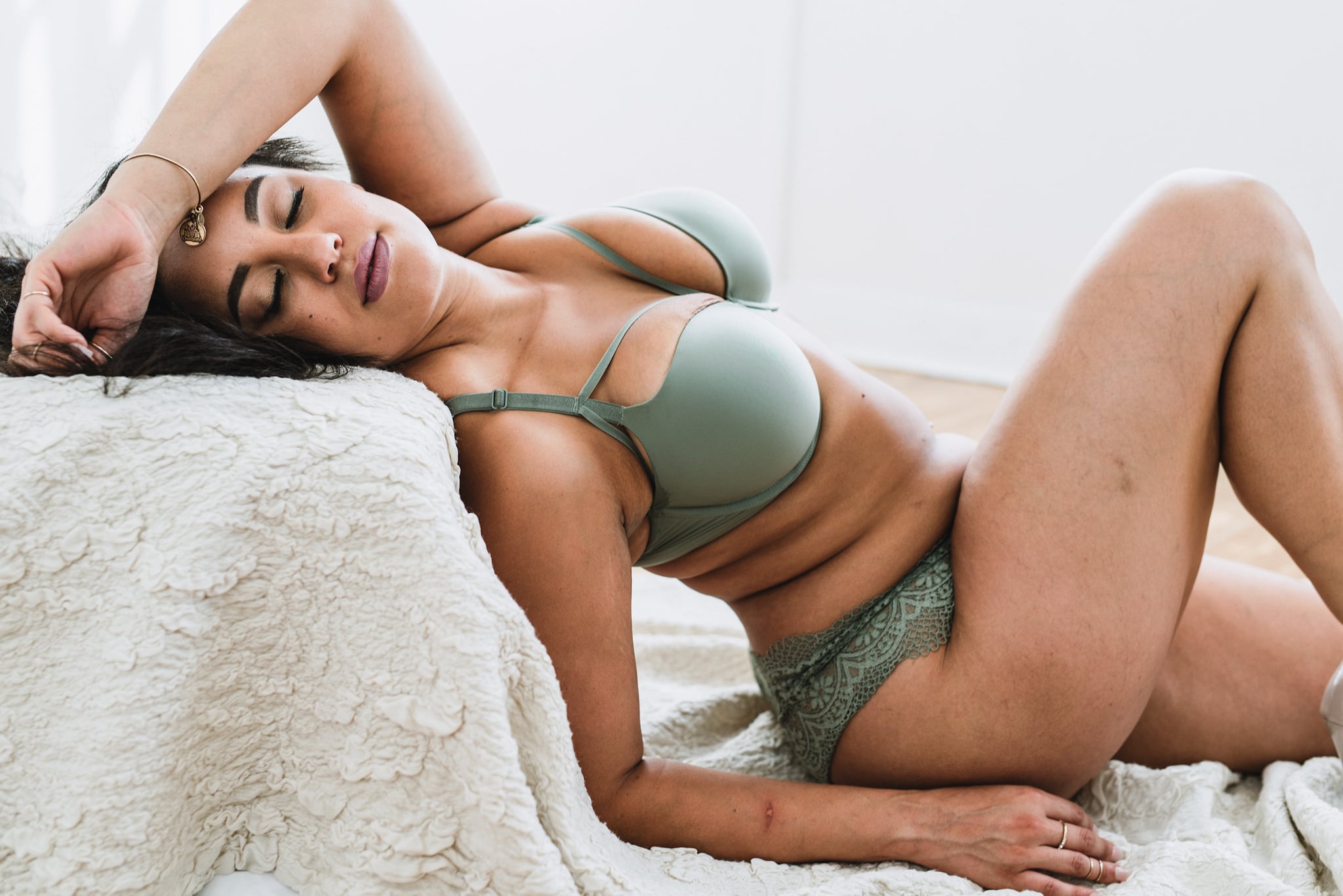 A massage oil that's edible, doesn't taste like plastic, and is safe for sex is all that I required. But apparently that was too much to ask because I was surprised to find myself struggling to find the perfect product. All of the edible massage oils I looked at in sex stores were either great for sensual massages but not so great for entering the body, and vice versa. Most lubes were just too sticky for massages, and regular oils didn't really allow for oral sex during or after the massage without having to wipe things down first.
When I asked a knowledgeable employee for product recommendations, they actually suggested coconut oil to fit all my needs. The only caveat was that although it was safe to both consume and use for sex, it wouldn't taste all that amazing.
It wasn't until I visited the Museum of Sex store in New York that I discovered my new favorite bedroom product: Exsens Warming Strawberry Massage Gourmet Oil ($17). The French-made product not only checked off every box, but it also seriously took foreplay to the next level. Here's why it's worth adding to your nightstand ASAP.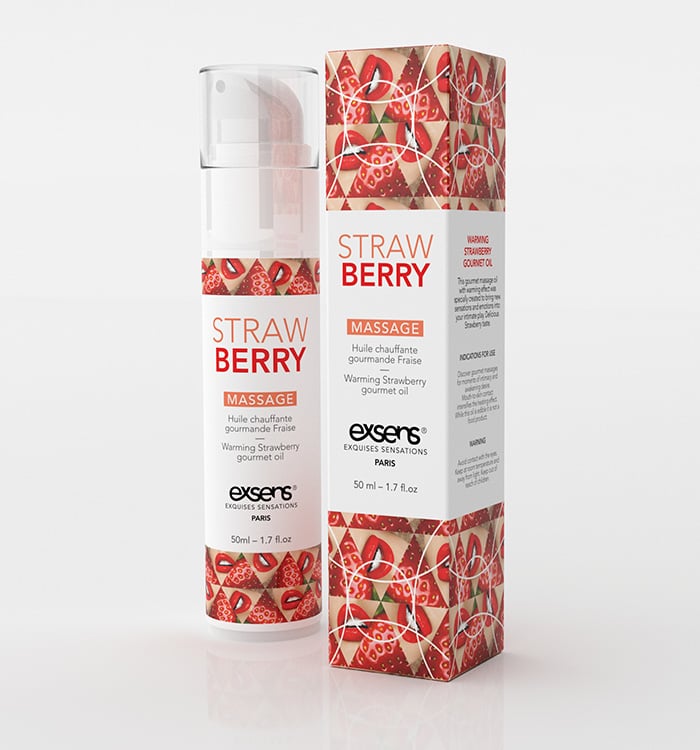 Why It's So Great
Exsens Gourmet Oil actually tastes yummy — a feature that both you and your partner will most appreciate about this two-in-one formula. The best part, however, is that the warming effect intensifies with mouth-to-skin contact, meaning that any kiss or lick will really heat things up. It glides nicely on the body without leaving you too sticky and is completely free of parabens or phenoxyethanol, making it safe to enter the body. Although the MOS store employee did note that he wouldn't suggest using it as lube alone, it shouldn't result in irritation if the formula gets inside you via fingers, toys, or genitals covered in the oil. (If you're particularly sensitive, I'd test the waters first.)
How It Feels
The massage oil has felt most incredible when in contact with erogenous zones like my vagina and nipples, but the warming sensation also feels nice on any part of the body. Every time I've used it, I've noticed an immediate effect, as touch starts to heat up the oil, resulting in the most amazing, tingling sensation. The feeling intensifies the longer you play with it, as well as sensitivity. You'll reach a point when all you need is your partner's hot breath to take you over the edge. It has also definitely made oral sex feel even more mind-blowing because warm lips and tongue quickly activate the heat. Pleasure-enhancing doesn't even begin to describe it. It's like every little touch sets your body on fire in the best possible way.
I suggest having your partner rub you down, eventually working their way south. If you're someone who needs clitoral stimulation to orgasm, I've found that you won't even need to get to the main act to get off. The oil just feels that damn good.