What Is Abby Wambach's Net Worth?
What Abby Wambach's Salary Before Retirement Tells Us About the Gender Pay Gap in Soccer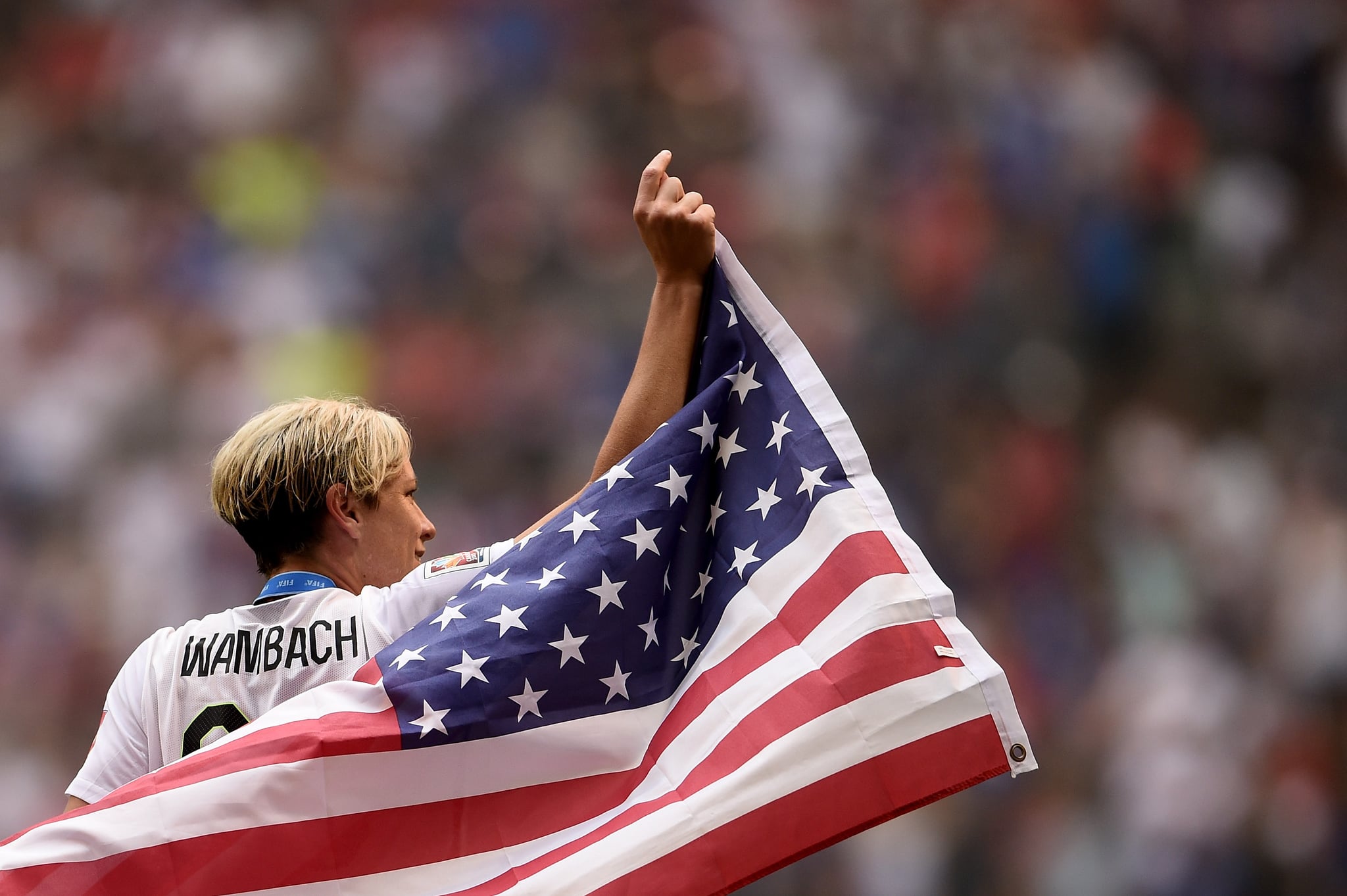 Abby Wambach capped her storied career in 2015 with a World Cup victory, but if you assume her net worth is on par with the most successful soccer players in history, that's not exactly the case.
At the height of her career, the record-setting forward made an annual salary of approximately $300,000, according to the Chicago Tribune. In the same analysis, it's noted that this is about five times the typical "base" salary of a female soccer player. Many start out at around $60,000 per year, although some are able to supplement their income with endorsement deals, appearances, and the like. It's frustrating but perhaps unsurprising given the legal battle being waged by the US Women's National Team, during which players have demanded equal pay.
According to Forbes, the highest-paid soccer star in the world in 2018 was Lionel Messi, a native Argentinian who took home a whopping $111 million that year. Roughly $84 million of that came from salary and bonuses alone, while the other $27 million is accounted for through endorsements. That's approximately 370 times what Abby — one of the top-paid women in soccer — made during the final stretch of her career. Ironically, it's she who currently holds the all-time record for goals scored internationally, for both men and women.
And this is nothing new: in 2014, Fortune assembled its "International 20" list: the top 20 highest-paid athletes in the world. At the time, only two women — tennis stars Maria Sharapova (ranked 14th) and Li Na (ranked 18th) — made the cut. Women's sports, in general, seem to be trapped in a vicious cycle: they aren't advertised as widely, which causes them to draw less revenue, and that's then used to justify claims that players are undeserving of higher pay.
It's a problem that doesn't end in retirement. During a commencement speech at Barnard College in 2018, Abby talked about receiving the ESPY Icon Award alongside fellow retirees Peyton Manning and Kobe Bryant. "As I watched those men walk off the stage, it dawned on me that the three of us were stepping into very different futures," Abby said. "Their hustling days were over, and mine were just beginning." Much like her contributions to soccer, her voice on this issue is invaluable.