What Is Maria Sharapova's Net Worth?
Maria Sharapova Has Earned Millions During Her Career — Here's Her Reported Net Worth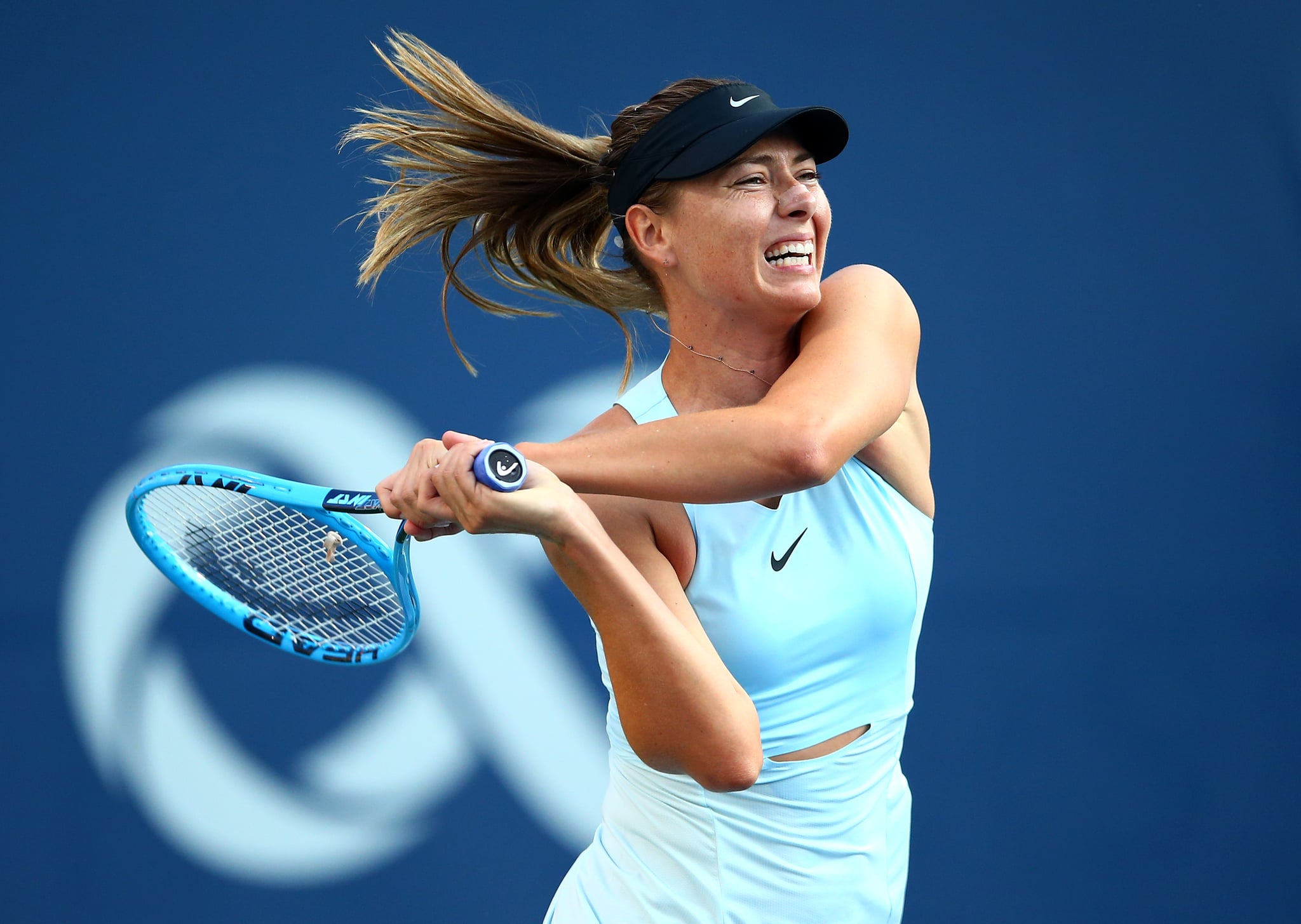 Tennis champion Maria Sharapova has built an empire worth $195 million, according to Forbes. That's stunning, even by pro athlete standards. While a good portion of Maria's fortune has come from her winnings on the court, she's also a savvy businesswoman.
In 2016, Forbes reported that Maria had earned $285 million during her career, before taxes and spending. A huge amount of that money resulted from sponsorships, which first became a source of revenue when Maria emerged as a teenage phenom in the early 2000s. She inked major deals with brands including Swiss luxury watch maker TAG Heuer, luxury car company Porsche, and athletic brand Nike. However, those partnerships hit a snag in 2016, when the World Anti-Doping Agency banned meldonium, which Maria had been taking as a heart medicine; the presence of the drug in her system triggered a failed drug test and a suspension. She has continued working with these brands following the scandal, though, and some — most notably, mineral water brand Evian — stuck with her throughout.
Despite any hurdles, Maria has persisted, bringing in tens of millions of dollars in winnings over the course of her career. Forbes noted that she banked more than $18 million in prize money, appearances, and endorsements just in the year following her breakout win at Wimbledon in 2004. By 2016, she had made more than $37 million in prize money alone, second only to Serena Williams. Her business continued to expand in the years that followed, as she joined pro tennis tours, made major appearances, and continued building an enviable portfolio of brand deals. In 2012, Maria launched a candy company, Sugarpova, which turns a profit and is available in retailers including grocery giant Kroger and convenience store chain 7-11.
Though the five-time Grand Slam champion has struggled with injuries lately and isn't as dominant on the court as she once was, she's still thriving in every sense of the word.