What Is THC?
So What Exactly Is the Difference Between THC and CBD? We Have Answers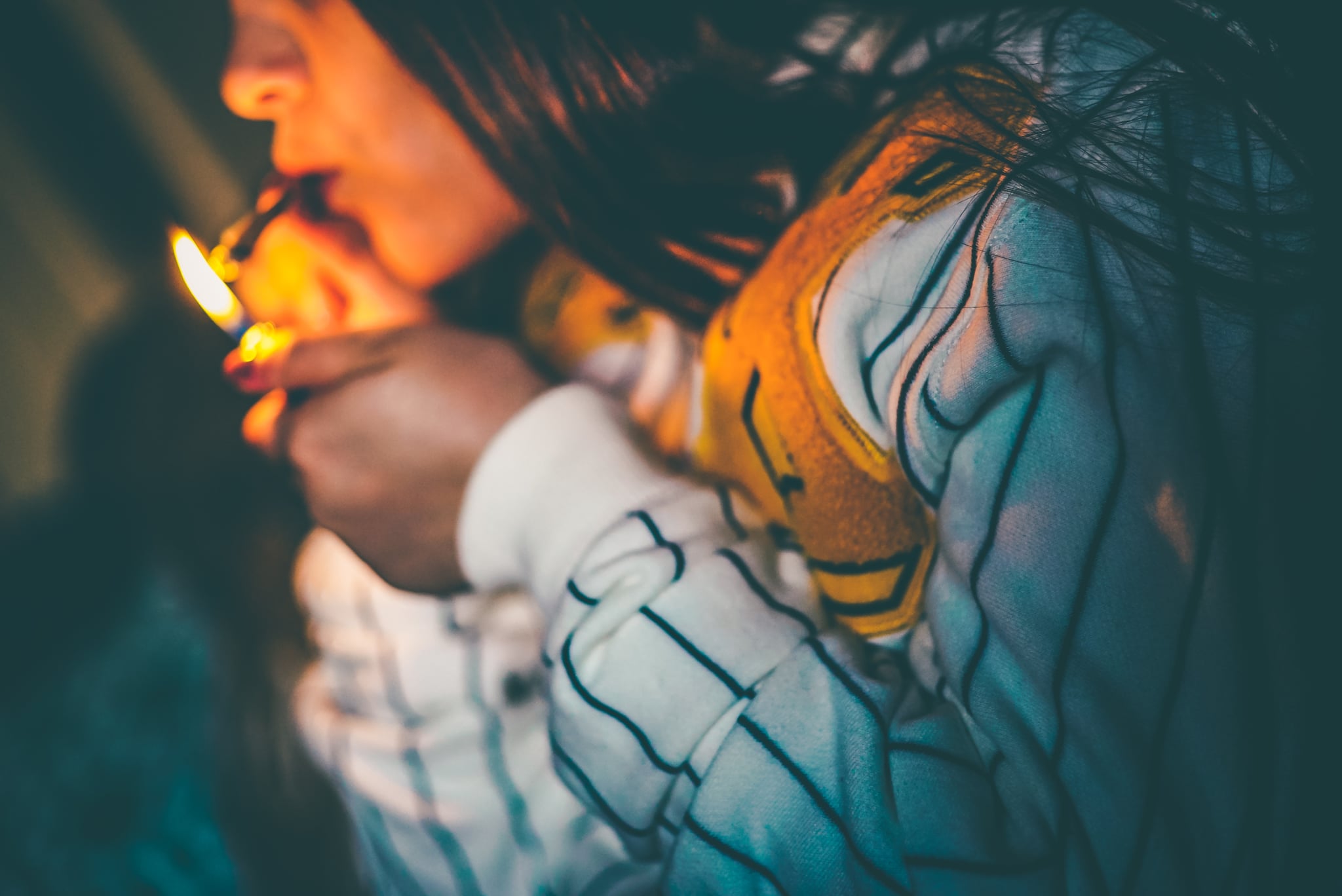 If you're familiar with marijuana, you may already know what we're about to tell you. But no matter if you're for or against medical or recreational marijuana, learning about its components is undoubtedly fascinating. Because it's so complex, there are many different uses for marijuana. Heck, you can even match the right strain of weed to your zodiac sign. Or use weed to spice up your sex life. Or try medical cannabis to boost your workout.
All that brings us to THC. It's an acronym for its full chemical name: tetrahydrocannabinol. It's a cannabinoid compound that comes from the resin of the cannabis plant, and most notably, THC is the part of marijuana that's psychoactive. CBD oil, in contrast, is a different component of cannabis and is like liquid Xanax from Mother Nature, if you ask us. (Studies show CBD and THC each act on the brain in different ways.)
Simply put: THC alters your mood, and you get high. Along with that, you may also feel relaxed, happy, and/or snacky. If you're having problems with nausea, THC will also help deliver relief. Take too much, though, and you may swing the other way and experience not-so-pleasant side effects like hallucinations, anxiety, or even panic. In stark contrast, CBD has no psychoactive properties. Users of CBD often say that when taking the compound, you don't feel anything. Instead you feel the absence of things, most notably being anxiety.
Interestingly, levels of THC in marijuana today are nearly three times what they were in the 1990s. Be aware, though, that how you take marijuana affects levels of THC in your bloodstream. If you eat edibles, THC's effect is delayed by 30 minutes to an hour thanks to your body's need to digest the food, according to the National Institute on Drug Abuse. Less THC also makes it into your bloodstream with an edible, blunting its effects compared to smoking. That said, it's all too easy to think you haven't taken enough, overcompensate, and experience ill side effects, NIDA warns.
All that is to say, whatever decisions you make (and depending on the laws in your state), the most important thing is knowing what's going into your body. With that info, you can make the best decision for you.