Why Aren't I Losing Weight?
A Celebrity Trainer Explains Exactly Why People Struggle to Lose Weight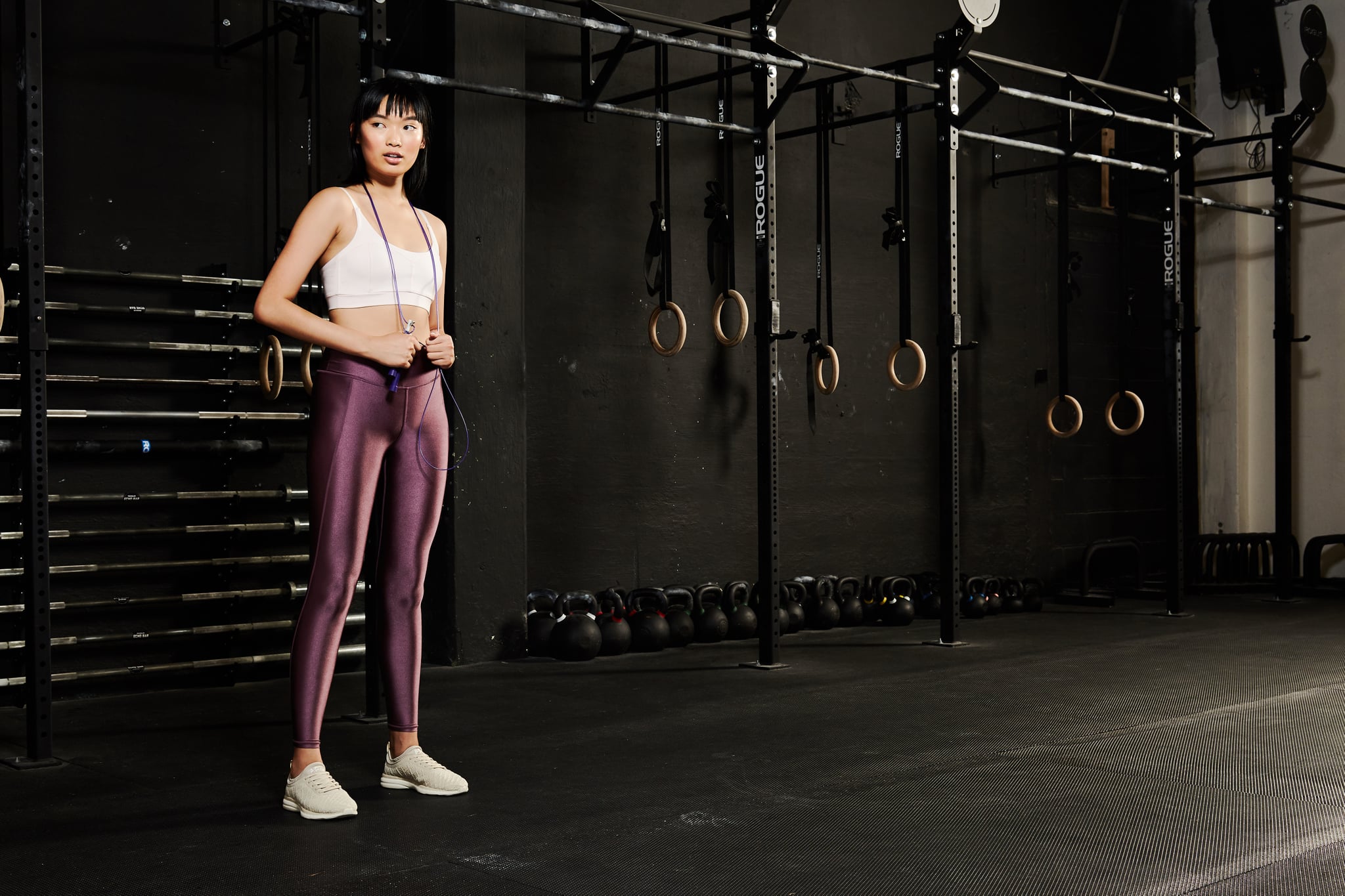 "I have a no-nonsense approach," said Latreal Mitchell, an LA-based celebrity trainer and Revenge Body returning vet. And if you watched last season, you already know this — Latreal wasn't taking any of former contestant Sukhda's excuses (and had zero time for her bad attitude). Sukhda ended up leaving the show because of her complete lack of progress and disregard for the program.
"Get rid of the excuses and set yourself up for success."
Many of us can be like that Revenge Body contestant at some point: stubborn, frustrated, and reluctant to put in the work. Latreal has seen firsthand how and why people fail on these programs and all the mistakes they make along the way. She also knows exactly how to stop that from happening! If you're scratching your head wondering why you can't seem to stick to a diet or fitness program, here's what she thinks might be the issues.
You're Not Setting Realistic Goals
Latreal told POPSUGAR that biting off more than you can chew and taking on too much at once is the biggest recipe for failure. "In the world of weight loss, the biggest thing is people being real with themselves, and that's the hardest part. Most people set themselves up for failure [by setting unattainable goals]."
It's like the New Year's resolution effect. You make a big goal for an extended period of time and then don't have the tools to follow through. This is especially true if you have no prior experience! "For someone who eats like crap and doesn't work out, does all the wrong things . . . and all of a sudden one week you're gonna get up, work out, eat healthy, and do all these things that you don't do!" She said that this always ends up backfiring, leaving people frustrated and with no progress.
You Want Instant Gratification
If you've ever done an ab workout and wondered why you don't have a six-pack immediately after, you're not alone. "We're in this world of instant gratification, where everyone wants something overnight," she said.
Don't expect to lose weight faster than you put it on: "So you've gained 60 pounds over the past five years, but after a week of working out you think, 'I've been doing everything!' and get frustrated. I'll look at you and say, 'It's been a week. Did you gain 60 pounds in a week?'"
You're Not Being Honest With Yourself
"Catch some reality," she said. "Realistically, if you haven't been to the gym in a decade, you're not going to work out every day. That's the dumbest sh*t I've ever heard in my life." Unless you are hypermotivated and have superhuman resolve, she's 100 percent right. Hilariously so. Everyone's at a different point in their journey, so you need to choose the steps, plan, and tools that are specific to what you can reasonably accomplish. Don't follow a cookie-cutter plan just because someone you know had success on it.
You're Making Excuses
"Everybody's got time to binge-watch Netflix, but nobody's got time to work out."
"The biggest thing is excuses. I hate excuses. Everyone has an excuse," she said. "I don't want to hear about your thyroid, I don't wanna hear, 'Oh I'm so busy.' Everybody's got time to binge-watch Netflix, but nobody's got time to work out."
Latreal described clients and people who inspire her, like a power lifter with one leg who still hits the gym, a woman who had brain cancer but still turned her life around with nutrition (and lost 70 pounds, and became a certified trainer), and a contestant on Dancing With the Stars who was once in a vegetative state for four years and was told she wasn't going to live.
"When I see stories like that, you realize there's no excuse. If you really want something, you're going to go get it," Latreal explained.
The Solution
"Limit yourself" is probably not the weight-loss advice you were expecting, but it makes sense. "Set realistic goals," she said. Latreal suggested setting one or two small goals per week, like just eating breakfast each day and drinking more water. "Set a goal for yourself that every day for one week, you're going to wake up early enough to eat breakfast."
Once you feel like you've mastered that small task (which might be harder than you think), only then should you start to tack on more responsibilities.
"What would you realistically do?" she posed. "Realistically, you might work out two times a week for a month. After that month, try working out three times a week." Break things down into smaller goals. "I would love to see people really start to set themselves up for success, and that would be the way to do it," she said. "Know that you're not going to look like Khloé Kardashian in a week."
"Get rid of the excuses and set yourself up for success," she said. "That's how you keep yourself from failing."
Image Source: POPSUGAR Photography / Diggy Lloyd
Product Credit: Live in Process top, H&M pants, APL sneakers