Why Is Boxing Popular?
2016 Was the Year Boxing Became the New Indoor Cycling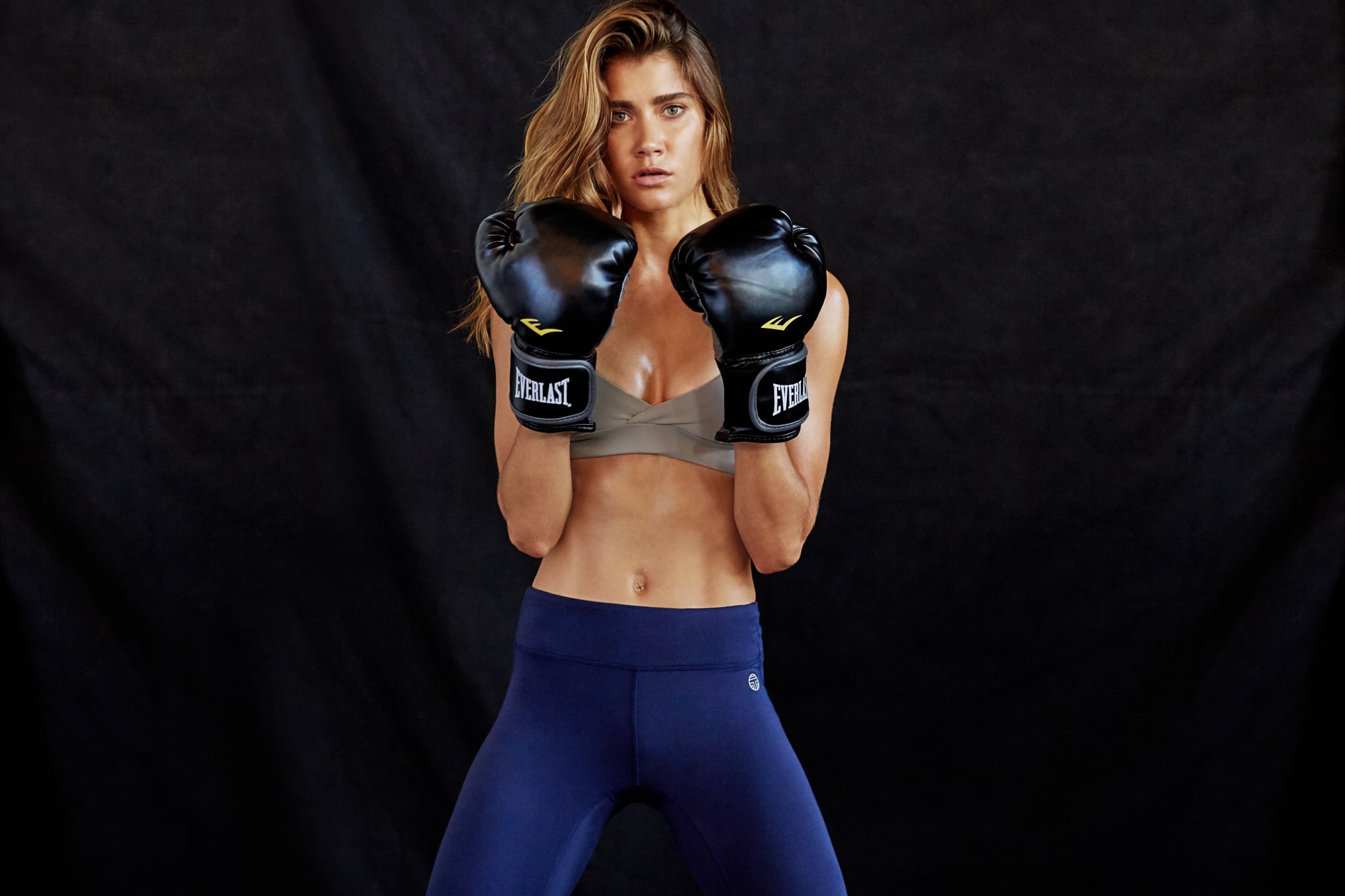 Maybe it's because women are fighting harder than ever for themselves, or maybe it's because we've finally come to terms with the fact that many of us have anxiety and an aggressive workout is a great way to mitigate it — whatever it is, 2016 was the year of boxing.
While 2015 was an explosive year for indoor cycling, the heavy bag and Everlast gloves dethroned stationary bikes on our Instagram feeds this year. Let's take a look at some factors in its popularity (and why you should definitely try it in 2017).
Celebrity Power
Celebrities have been drawn to the empowering, fiery workout this past year, inspiring millions of women to slip some gloves on themselves. Gina Rodriguez, Gigi Hadid, Ashley Graham, Ellie Goulding, and Demi Lovato have all shown off their boxing skills and training on Instagram — and that's just the tip of the celebrity boxing iceberg.
This celebrity influence has helped to generate awareness and excitement around a workout that has long been considered intimidating and inaccessible.
New Accessibility
Traditional boxing gyms may feel noninclusive or intimidating to many newbies, but thanks to the rise of boutique studios offering the sport, boxing is becoming a more accessible workout.
Newer boxing studios like Title Boxing Club, Shadowbox NYC, and Prevail Los Angeles offer boxing classes that are purely fitness focused, and boutique studios like Pilates ProWorks now offer cardio boxing classes as part of their schedule. This is super key in boxing's rise: the studios are approachable (less intimidating), and many women can find nearby classes, almost as easily as they can find a cycling class. There's much more of a comfort zone offered in this respect.
A studio can also act as a safe space to try out boxing before feeling comfortable enough to head to a traditional boxing gym. Women dabble in studio classes, get a feel for it, and want to take on more — like Gigi Hadid at Gotham in New York.
That said, not everyone wants to box with the intent of jumping in the ring — wanting to feel empowered and strong doesn't always translate to wanting to actually fight, after all. Boxing offers an incredible total-body workout, and many women want to experience all its fitness perks without ever punching (or being punched by) another person — some are even turned off by the idea, hence class descriptions like that of the Pilates ProWorks MatBox class, stating "No actual fighting or physical contact."
Breaking Barriers For Women
Mindset changes and cultural changes have contributed significantly to the rise of women embracing boxing as a form of exercise. Until recently, boxing has been considered a masculine sport. But as the cultural landscape continues to evolve — and women are taking more ownership over their health, bodies, and lives — boxing seems to be the exercise of choice as we blur the lines of antiquated gender expectations. As a testament to that, women's boxing was added to the Olympics in 2012!
Major Benefits
The rise of boxing's accessibility to women across the country has also exposed the benefits the workout can have, both mentally and physically.
Boxing is therapy. And while the same can be said for many workouts, there's something particularly effective about throwing some gloves on and punching sh*t. Boxing — and hitting an inanimate object — is a healthy way to relieve tension and aggression in a safe space, all while processing emotions in a physical way.
Boxing is also an incredible weight-loss workout, helping women shed pounds with an insane combination of cardio and strength training; combining cardio and resistance training is the best way to burn calories.
So between the anxiety and stress relief and the weight-loss/muscle-building benefits, the women who have tried boxing are hooked, and the popularity of the sport is spreading like wildfire.
Image Source: POPSUGAR Photography / Kathryna Hancock