Why I Run, Even Though I Hate It
I Hate Running, but Here's Why I Do It Anyway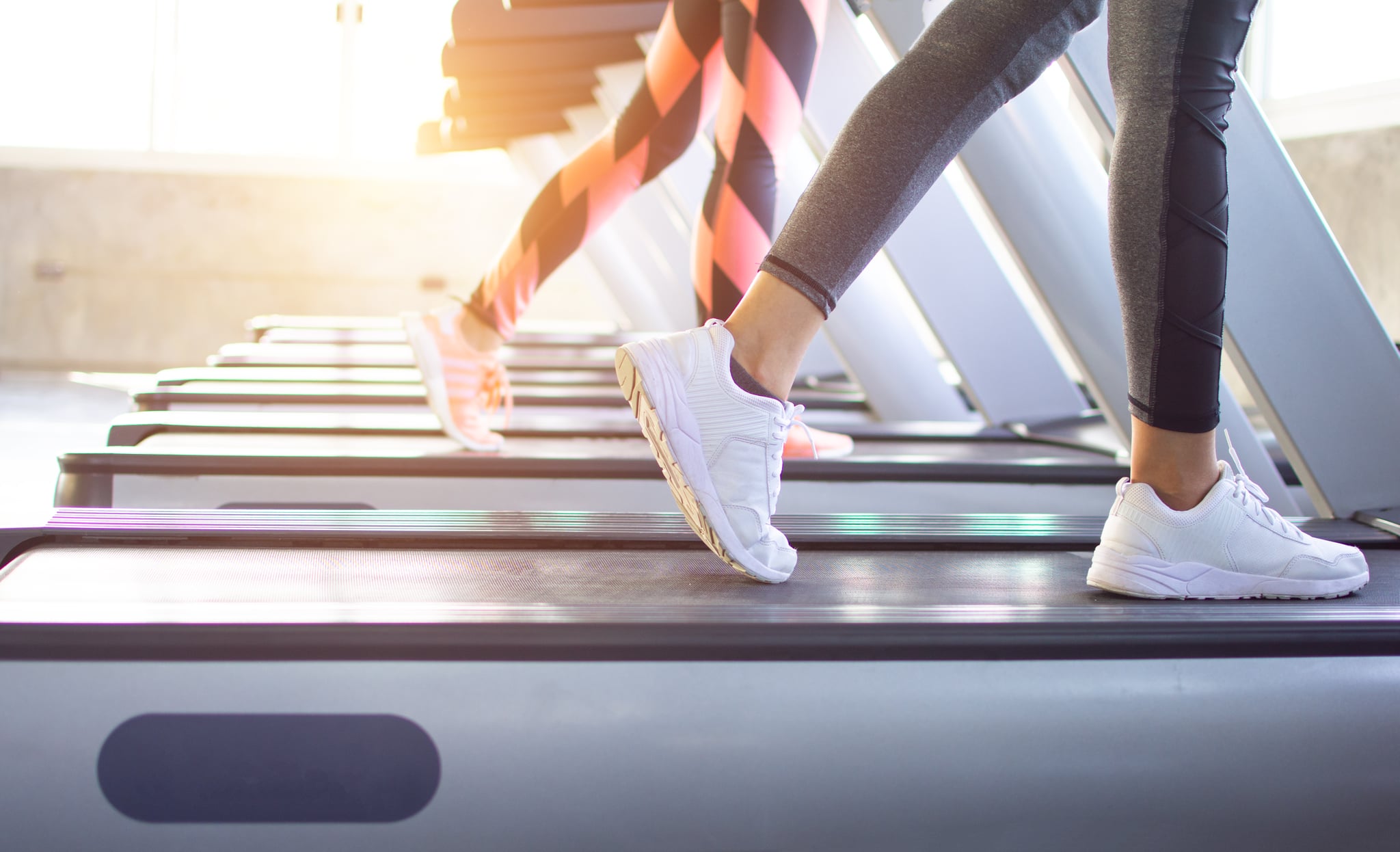 I have a confession: I hate running. Yes, I'm a fitness editor. Yes, I frequently attend running-based fitness classes such as Orangetheory Fitness and Barry's Bootcamp. And yes, I (begrudgingly) ran a half-marathon a few years ago of my own free will. But it's not my favorite form of exercise.
I started running about a mile at a time in high school for exercise, sometimes on a treadmill or around the neighborhood. When I got to college, I gradually increased to three or so miles and regularly signed up for 5Ks. I kept up this momentum when I moved to New York and took the giant leap to run my first half-marathon in 2014. This should be the point where I tell you that running helped me grow as a person because it makes me feel stronger, like a badass who can accomplish anything, like the ribbon of open road before me is an endless opportunity to test my stamina, build my endurance, and challenge my mental perseverance.
It's not.
I completely understand that running is all of those things for a lot of people, but for me, I dread lacing up my running shoes. My walk to the treadmill at the gym feels like I'm walking the plank. And when it's nice enough to go for a jog outside (for me, that means it needs to be perfectly between 68 and 82 degrees, no warmer, no colder), I'm more concerned with getting it over with than enjoying the beautiful scenery around me.
So why do I run a few times a week and keep signing up for running-focused classes if I hate it so much? It's the one exercise that consistently makes me feel good afterwards. And not just good, but great. Sure, I get a mood boost after an intense Spin class or a tough HIIT workout. But running for just 30 to 40 minutes leaves me with enough feel-good endorphins to last throughout most of the day. There's something to that mythos of a runner's high.
Managing my bipolar II disorder is a lifelong journey that requires consistent effort: I take a cocktail of medication prescribed by my psychiatrist; I eat a low-sugar, whole-foods-based diet; I get at least seven hours of sleep a night; and I exercise regularly. My workout schedule is typically: a Spin class one to two days a week, a HIIT strength class on Wednesdays, Orangetheory on Saturdays (which consists of 30 minutes of running and 30 minutes of strength training), and an additional one to two days of running usually followed by strength training. So I end up only running for about two to three days a week, but it's enough to keep my moods stable and give me a surge of feel-good endorphins.
My runs are pretty basic: I switch it up with inclines and speeds (this Barry's Bootcamp treadmill workout and this Orangetheory Fitness treadmill workout are good places to start) and shoot for around three miles. I'm not that fast, and I do take walking breaks. Sometimes (OK, often), I cheat and jump the rails on the sides of the treadmill as the belt keeps going so I can towel off my face or drink some water or change the song on my playlist or pray to the running gods that this run will be over soon. I'm fortunate enough to live close to Central Park, and when I want to run outside, I do a lap or two around the Jacqueline Kennedy Onassis Reservoir but often stop to take photos of the skyline (if you don't Instagram your workout, did it really happen?).
All of this is to say: you should definitely find a form of exercise you enjoy, yes, but sometimes working out is still work. But instead of focusing on how my legs are tired or my lungs are on fire or my boobs are sweating or whether or not my pants are falling down, I can focus on how good I'll feel afterwards — there's nothing like a runner's high.
I'll probably never run anything faster than a nine-minute mile, won't be joining any running clubs, and will probably not be signing up for any more half-marathons (although, never say never). But I know that if I'm slipping into a depression again or just feeling stressed overall, 30 minutes on the treadmill — while not a cure — will definitely help.