How to Actively Help People Seeking Abortions — Beyond Donating Money
On June 24, the Supreme Court compromised the safety and privacy of millions of people across the US when it ruled to overturn Roe v. Wade, the landmark 1973 case that established a pregnant person's freedom to choose to have an abortion. At least eight states immediately eliminated access to the procedure, reports The Washington Post, with more expected to follow. As a result, many people in need of abortion care — most commonly low-income women in their late 20s who already have children — will be forced to travel hundreds of miles, and sometimes even upwards of 1,000 miles, if they're able to get it at all.
The Roe decision and the swift, devastating loss of abortion access that followed left millions of people across the US feeling hopeless and furious. Many of those people wanted to channel their anger into action — they protested the decision, donated money to abortion funds, shared their own abortion stories. Others were left wondering if there was some way they could provide more tangible support. In fact, some online advocates for abortion care even began offering their homes to those seeking abortions in safe-haven states via social media platforms like Facebook and Reddit. While mostly well-intentioned, soon enough, people were warning against reaching out to these so-called "auntie networks," noting that they leave the door open for ill-intentioned people to harm or blackmail people seeking abortions when they're at their most vulnerable.
"We connect with people specifically so we can make sure to find best practices for safety, for vetting, for making sure that we connect our callers to people that we trust."
That said, there is a way to provide on-the-ground support to people seeking abortion care in the US at a time when access has never been more restricted. Rather than rely on the kindness of strangers and put yourself or others in a compromising position, Alison Dreith, the director of strategic partnerships at the Midwest Access Coalition (MAC), suggests taking advantage of online resources like MAC and Access Reproductive Justice to track down nationwide abortion funds and independent clinics that provide abortion access and practical-support care.
Practical-support care refers to the logistical support agencies can offer to people who are trying to get reproductive healthcare. It may include gas money and childcare for someone who has to travel to get an abortion or emergency contraceptives for someone who is trying to avoid a pregnancy. And the agencies that provide it often need help.
"If you want to actually support people getting care, you don't have to reinvent the wheel," Hanz Dismer, education and research coordinator for Hope Clinic For Women, tells POPSUGAR. Dreith points out that trying to act alone without the proper training and knowledge can lead to legal repercussions and sometimes death threats from antichoice groups. "There are agencies that have been doing this for decades that know what they're doing, that know the needs of the patient population that they're serving, and they're able to provide guidance and experience," Dismer says.
"Something about working with an abortion fund or a practical-support network [vs. an auntie network] is that we are already vetted and we're connected to a national network of abortion funds and a practical-support network across the country," ARJ Engagement Coordinator Tricia Gray adds. "We're not the only people doing this work, and we connect with people specifically so we can make sure to find best practices for safety, for vetting, for making sure that we connect our callers to people that we trust."
So while Gray emphasizes that donating to reproductive-care clinics and voting for initiatives that protect reproductive care are necessary, crucial forms of advocacy, those looking to take a more active role in supporting people in need of reproductive care could consider practical-support volunteering to help to provide the kind of on-the-ground logistical support so many people seeking abortion need — especially now.
Ahead, familiarize yourself with some of the nationally recognized reproductive-care networks and learn more from abortion-fund experts about how to safely become a practical-support volunteer.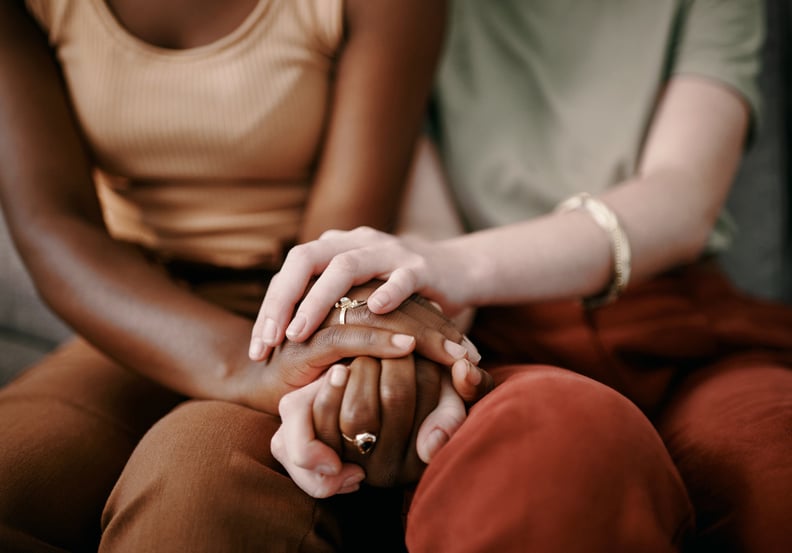 What Is Practical-Support Care Exactly?
Seeking an abortion often requires access to childcare, transportation, lodging, emotional support, and other resources that were widely inaccessible pre-pandemic — since, they have become even more scarce. "People getting abortions are stressed," says Dismer. "[Some of them] have to travel out of state, and they have to get funds to pay for some of their care. It's already really stressful, so we want to create as few burdens as possible for them."
To alleviate some of the existing burdens that impact people seeking abortions, agencies offer practical support, or logistical support, that fills in the gaps when it comes to transforming an otherwise operationally impossible procedure into a reality.
"Practical support is expansive and adaptive — it meets the immediate and sometimes unexpected needs of people having abortions," states the website for Apiary, a nonprofit that extends access to logistical support to people seeking abortions. A few examples of practical care offered at nationwide abortion-care agencies include:
Transportation to and from appointments via car, bus, train, plane, etc. Agencies may also provide gas money for those driving long distances for a procedure.
Lodging at hotels or in the homes of certified volunteers.
Funding for meals for people who have to travel several hours, or even days, to receive abortion care.
Emotional support via text or phone throughout the procedure.
Childcare (the majority of people seeking abortions already have children).
Funding for medicine and supplies leading up to, during, and after the procedure.
Emergency contraception for those looking to avoid a pregnancy.
Care packets that provide clients with information on how best to seek mental, emotional, and physical assistance in the time surrounding a procedure.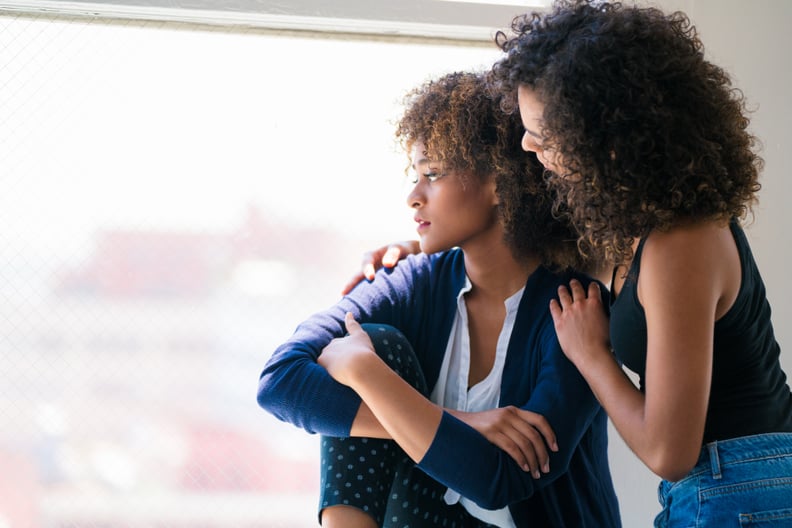 How to Become a Practical-Support Volunteer
"You don't necessarily need to have a background in this work; you just have to be someone who can hold space [for others] and be kind," Gray says of becoming a practical-support volunteer. "It's really beautiful and revolutionary because it's simplistic."
To become a practical-support volunteer, review the following steps:
Search for an established abortion fund. If you can't find a local organization that's looking for the kind of services you'd like to offer, you may be able to reach out to a national organization that has local branches or does grassroots organizing.
Once you've found a fund or organization, use the form or contact information on their website to get in touch about volunteer opportunities. Make sure to never call the agency's client hotline, as this can interfere with potential clients receiving the help they need.
As you're applying, be prepared to be asked for referrals or to undergo home visits, car checks, and extensive background checks, including social media scans. This thorough vetting process helps clinics determine whether you qualify as a volunteer.
If you're accepted as a volunteer, you'll likely be asked to undergo training on how to interact with clients without perpetuating harm. These trainings can take weeks or months to complete before you are able to interact with clients.
Be aware that volunteer work is sporadic and may require you to be available at a moment's notice at any time of the week.
But keep in mind: many of these organizations are currently experiencing a huge influx of people who want to help. While the generosity of people hoping to donate money and volunteer is not lost on abortion-clinic workers, they may be overwhelmed with calls from clients seeking assistance right now and may not get back to you right away once you raise your hand to help.
Unfortunately, the fight for abortion access has been going on for a long, long time, and it's far from over, which is why experts like Dreith encourage potential volunteers to pause. "Give your local abortion fund a second to breathe and then come back to them in a month or two, and they'll appreciate your dedication even more," she says. It might take months to hear back from an agency, and the entire approval process can be very slow, so dedication and patience are highly appreciated.
"If you want to do this work and you want to volunteer in that capacity, it's first and foremost about what that patient wants and needs."
For would-be volunteers struggling with impatience, Dismer says that it's imperative to check in with yourself when you're offering these practical-care services and make sure that you're putting the needs of those seeking abortion care first — and not your own savior complex. "It's really important to center the needs of the people seeking abortion care," they say. "Most people don't want an outsider involved in their abortion care. If you want to do this work and you want to volunteer in that capacity, it's first and foremost about what that patient wants and needs."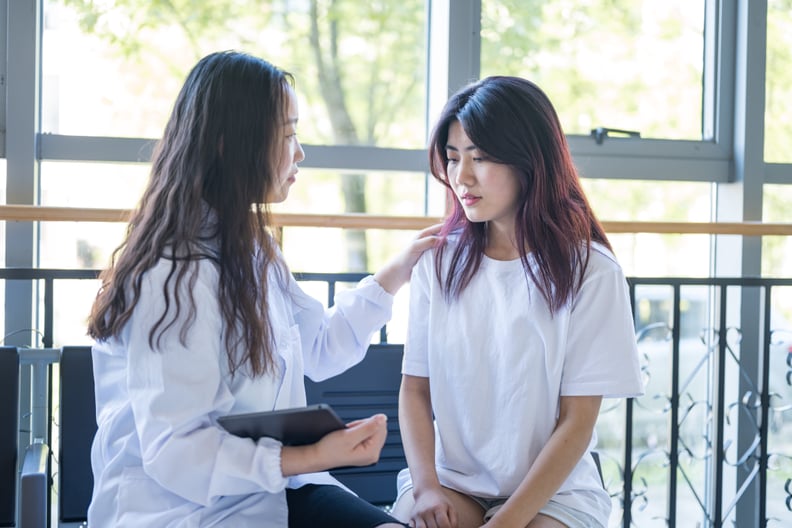 How Can I Find a Reputable Abortion Fund?
Abortion funds are independent organizations developed to support the specific needs of individual communities by providing everything from abortion pills and funds to transportation, lodging, and emotional support. Organizations like Access Reproductive Justice, which was founded in 1993, and the Women's Reproductive Rights Assistance Project, which has been around since 1991, know the work that goes into providing practical support isn't something that can be done overnight.
For decades, these established agencies, which are often staffed by people who have either helped others get abortions or who have had abortions themselves, have worked to vet volunteers and partner with independent-care clinics — which provide two-thirds of abortion care in the US. In this way, they are able to provide the safest and most effective support for people seeking reproductive care. As more "auntie networks" crop up online, Dreith points out the likelihood that supporters of these rogue groups are unaware reputable networks already exist, which eliminates the bulk of the work they've set for themselves by attempting to start one on their own.
"I think it's a beautiful thing to want to help, but it doesn't create the community connection to funds that have been doing [this for years]," Gray says, adding that people who try to start their own organizations are driving potential clients away from safer, more established networks. "We want to make sure our callers come to us with radical trust."
Regardless of your intentions, it's crucial to do your research before getting involved in groups that affect other people's livelihoods. Below, learn more about some of the most well-established abortion funds in the US.
For people looking to start their own abortion funds, you'll first want to be sure there isn't already an established fund in your area that you can join. You can also fill out Apiary's general-interest form before getting started to receive guidance from professionals on how to securely expand your team's reach.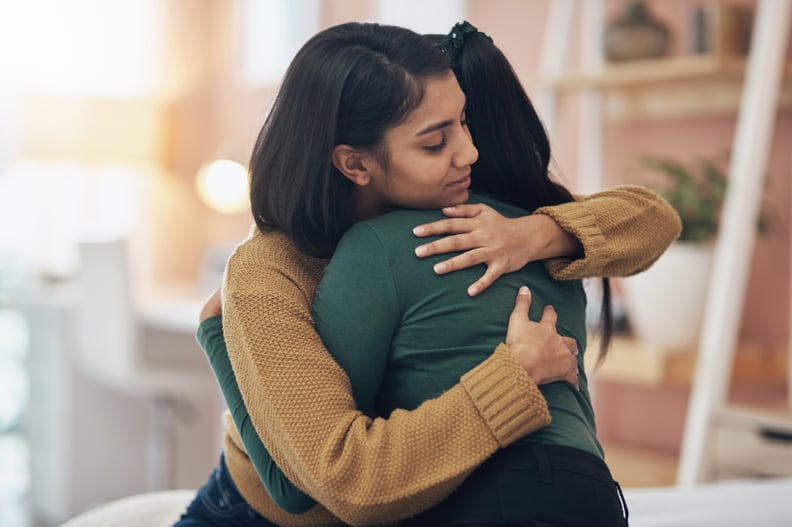 Other Ways to Help
Becoming a practical-support volunteer isn't the only means of offering help to those seeking abortion care. Beyond providing clients with direct emotional support and physical resources, Gray adds that volunteers, and all people looking to lend assistance, should contact their state legislators to advocate for comprehensive reproductive rights across the country.
"Reproductive justice is not just about getting an abortion," Gray says. "It's about how our communities are providing resources; [it's about] voting; putting legislation together that makes sense, that protects people, that supports people."
"The best thing people can do is talk about it and actually say the word 'abortion.'"
Another way you can help, Dismer adds, is simply by saying the word "abortion" instead of using euphemisms to discuss reproductive health. "The best thing people can do is talk about it and actually say the word 'abortion,'" they say. "Bring it up and have real conversations about it with folks."
Making sure you, your family, and your friends are registered to vote is also key, Gray adds, explaining that crucial reproductive-rights initiatives will be up for debate in the upcoming midterm elections. Voting, donating, and volunteering combined are what will initiate long-lasting, effective change. "While voting is important, this is going to be a community effort," she says. "Our callers are going to increase — they have been increasing — and we just need our community members across the state to join us, as opposed to doing things in a myopic way."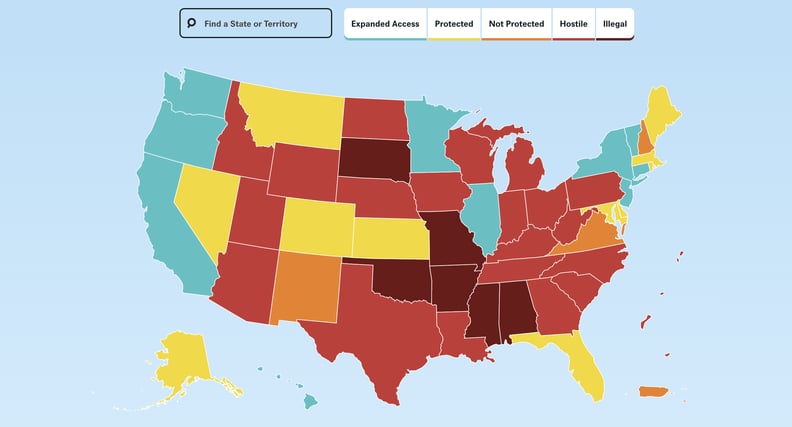 Which States Are Most Impacted by the Roe v. Wade Decision?
For more information on which states are most heavily impacted by the Roe v. Wade decision, visit the Center For Reproductive Rights website to see its After Roe Fell: Abortion Laws by State map. The interactive tool "examines laws, constitutions, and court decisions on abortion — and assigns each state, territory, and the District of Columbia to one of five categories: Expanded Access, Protected, Not Protected, Hostile, and Illegal." The map also offers filters based on state-by-state abortion laws — including abortion bans, abortion restrictions, and abortion protections — to keep in mind when seeking abortion care or when considering where your support is most needed.
For help finding an abortion clinic in your area, visit INeedAnA.com and AbortionFunds.org.